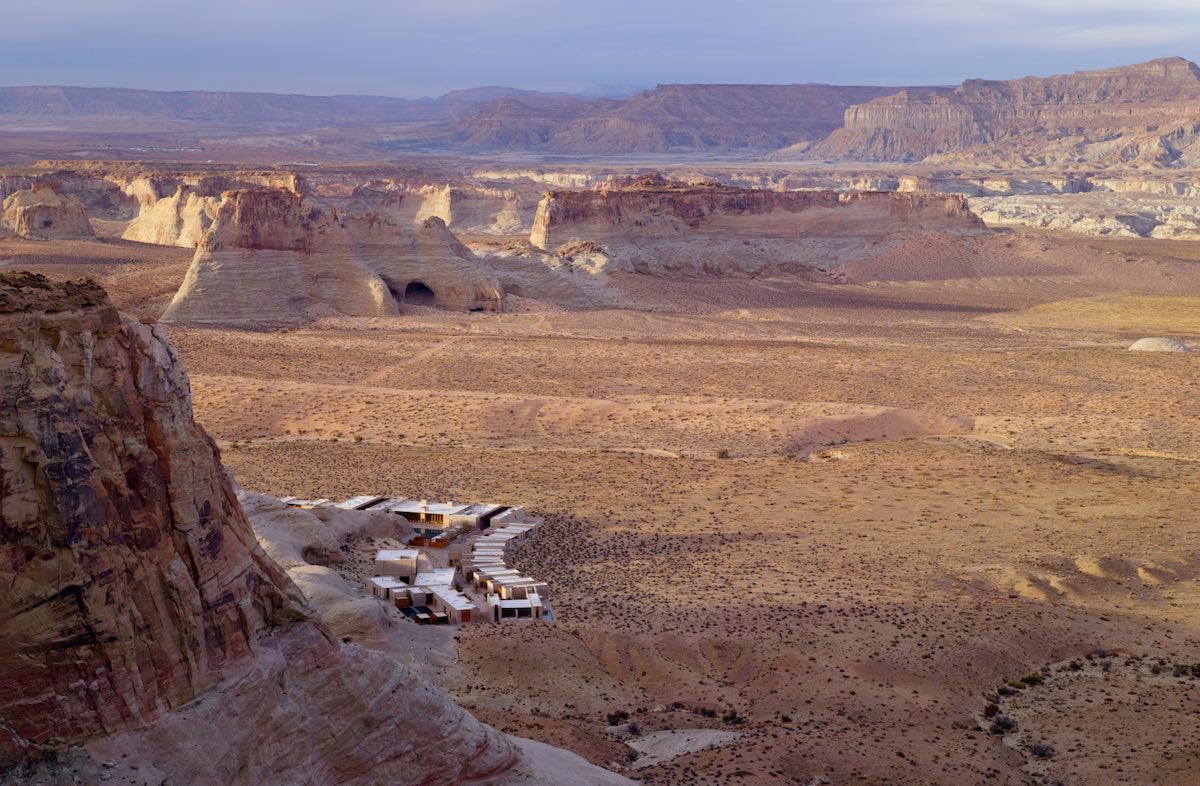 The Utah desert is a breathtaking stretch of landscape. Its craggy hills and glistening sands offer a warm and welcoming sanctuary from the cares of life. Year-round sun and dry weather make the region an attractive hideaway for people looking to replenish their energy and bask in the splendor of nature's glory. Avid hikers love to traverse the desert's challenging, uneven terrain, while the stark views and endless horizons help facilitate meditative horseback rides through the arid wilderness. This part of the U.S. is the perfect place for a high-end hotel, which is why the Aman Hotel franchise opened up Amangiri resort in the idyllic location, seeking to draw in world-weary travelers in search of a solitary—and refreshing—desert oasis.
Amangiri Resort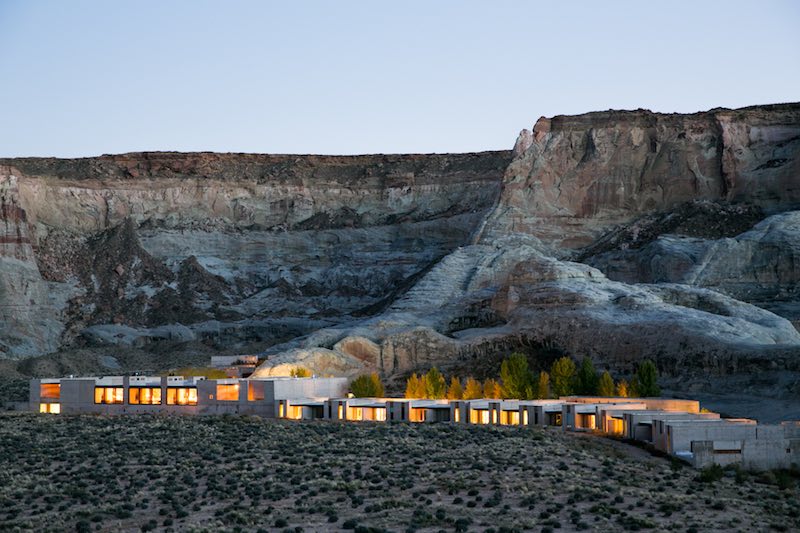 Located in Canyon Point, the Amangiri resort hosts a variety of thrilling activities that make for an unforgettable retreat. Nestled among the rock formations and sparse foliage of Southern Utah, the facilities come replete with private swimming pools, stunning views, and airy interior design—unlike anywhere else in the U.S. Visitors can even jet ski in the nearby Lake Powell or melt their cares away in the Aman Spa, where masseurs blend restorative Navajo rituals with skillful massage techniques to craft an inimitable luxury experience. However, it is the resort's latest attraction—a sky bridge—that has amped up the hotel's recreational offerings for 2021. This impressive attraction is already snagging headlines for its sweeping views of the desert property and its unique appeal to thrill-seeking patrons.
Aerial Bridge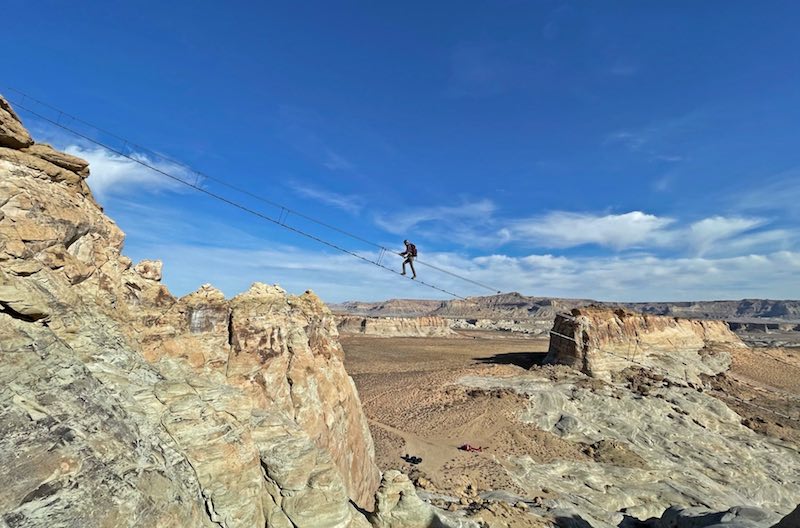 The aerial bridge rises over 400 feet in the air and consists of 120 adrenaline-inducing steps. As visitors slowly make their way across the structure, they can look out over vast stretches of the desert's wilderness: its sand-worn peaks jutting from the ground, its otherworldly sand dunes resembling images of Martian landscapes. Accessible from the resort's well-worn Cave Peak trail, this sky bridge gives guests the sensation of walking through air, amounting to a transcendent experience that they are bound to cherish for years to come. It's the ideal attraction for people looking to merge comfort and relaxation with the thrills and excitement of mountain climbing, but it's just one feature that makes Amangiri such a special place.
Nature and Culture Experiences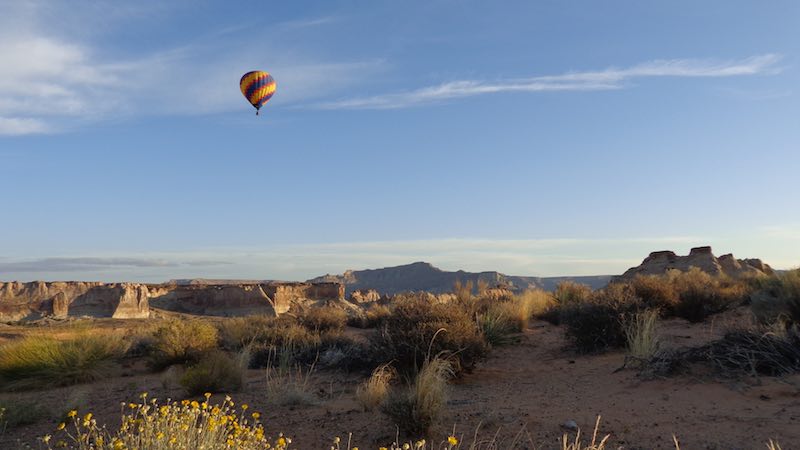 The resort sponsors regular hiking tours that take participants on breathtaking adventures through surrounding canyons and gorges, which have steep drops and towering cliffs. Aside from providing a wide variety of huts with opulent amenities, Amangiri employees regularly perform Navajo dances and conduct nightly storytelling sessions, elevating visitors' stays into an enlightening cultural experience. Evening views from this area are dazzling and cool, the skies unfurling into a wondrous blanket of stars. During the day, guests can even embark on aerial tours via helicopter and scope out the mesas and canyons from greater heights. The sites and stories to be found in the adjacent national parks are incredible, and anyone who visits them will, afterward, feel more connected and more attuned to the ways of the wilderness.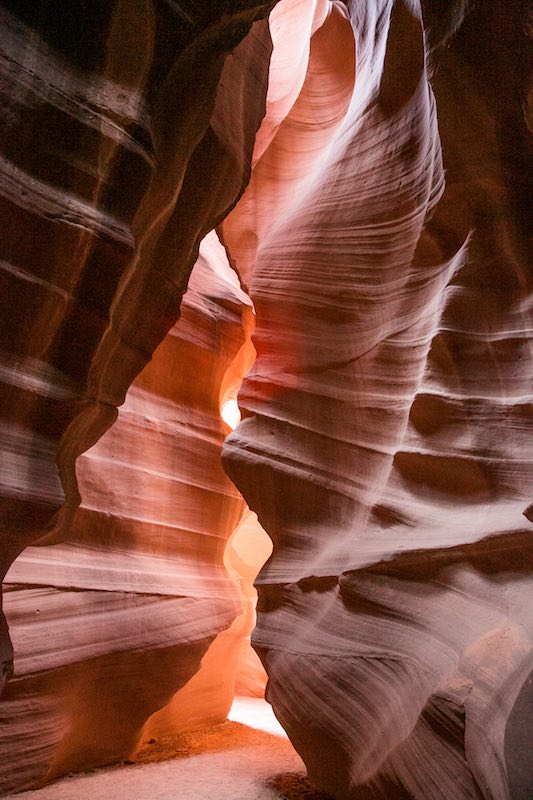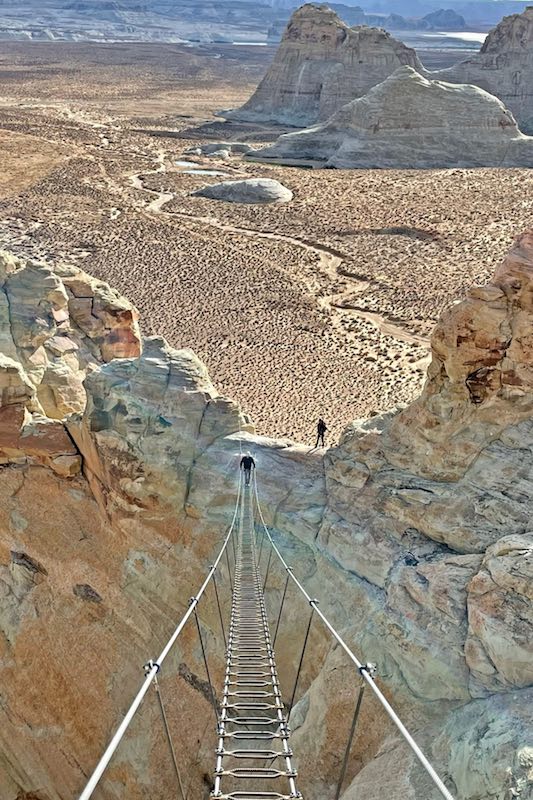 Amangiri is an off the beaten path location that regularly hosts travelers who appreciate unconventional backdrops and peaceful environments. Hidden in the remote deserts of Utah, this gem enables guests to trek through the sky. Its new aerial bridge accents what is already an extraordinary experience, full of hiking adventures and serious relaxation. Despite its dry desert scenery, Amangiri is lush with thrilling attractions that will leave visitors feeling invigorated and entertained, pampered, and restored.