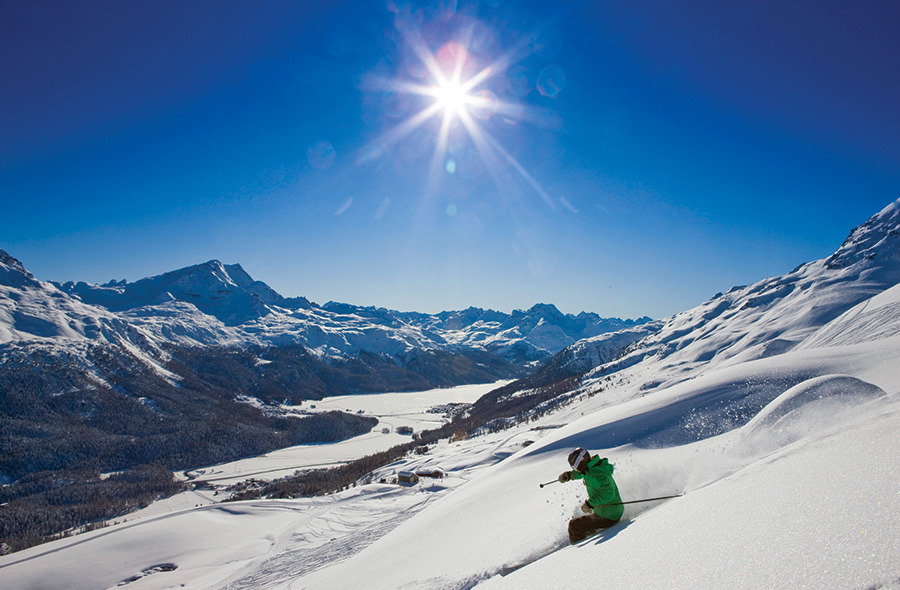 As winter brings snowfall, adventure seekers flock to the great white outdoors to find the best mountain resort towns to enjoy winter skiing activities. From novice snowboarders to snowshoeing trekkers, the U.S. has some of the best small towns in the world, providing travelers places to ski big mountains and enjoy the charms of quaint little towns. Here are five of our favorites.
Aspen Snowmass Ski Resort, Colorado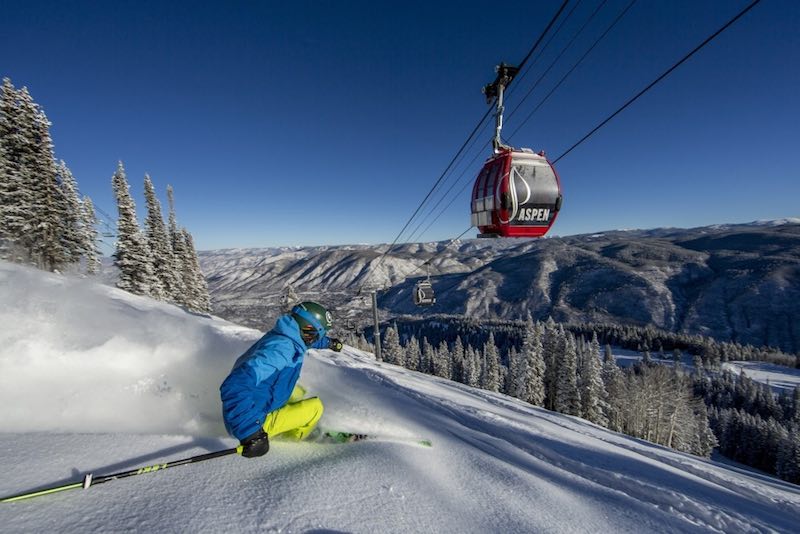 With four mountains within a short drive of each other, Aspen Snowmass is a locale that holds everything one could dream of in a snowy wonderland. Located in the heart of the Roaring Fork Valley of central Colorado, two amazing towns converge within the resort, Aspen and Snowmass Village, which provides exciting activities for all ages. Tubing, up hilling, ice skating, snow-bike lessons, and an alpine coaster highlight a few of the daily attractions at Snowmass. There are experiences tailored specifically to kids as well as guided ski experiences for thrill-seekers of all ages. Aspen-Pitkin County Airport is just minutes away offering direct flights from cities across America.
Breckenridge Ski Resort, Colorado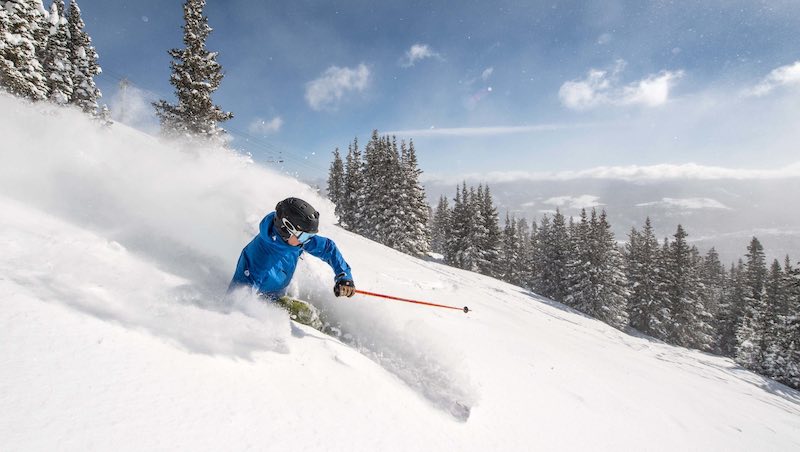 The town of Breckenridge or Breck as it is known to the locals, is distinctive from some ski resorts due to its sheer vibrance and character. From the arts scene and shopping to the spas and historical buildings, Breck is a fantastic mix of old and new. The Breckenridge Ski Resort hosts many activities in the winter months. The Gold Runner Coaster is a 2,500-foot alpine coaster that thrusts down the mountain at thrilling speeds. High Alpine skiing, historic tours, spas, and scenic gondola rides highlight this lively resort's list of to-dos. For the novice skiers, there is a ski and snowboard school that will have you out on the powdery bluff in no time. Eagle County Regional Airport is just near 70 miles away.
Sundance Mountain Resort, Utah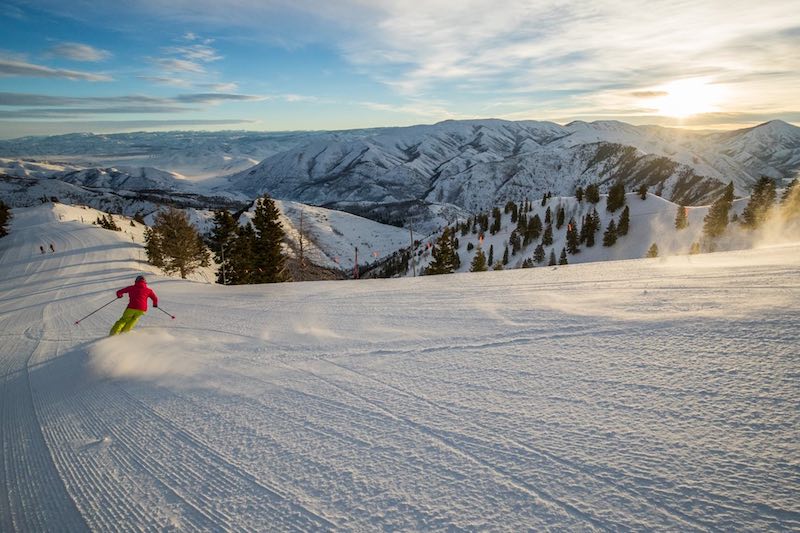 The tiny ski town in Utah is a cultural phenomenon as the 450-acre resort hosts the annual Sundance Film Festival, the biggest film festival in the U.S. Mount Timpanogos lurks over the small resort town that is wrought with steep bowls, perfect for experienced skiers. The front mountain hosts night skiing four nights a week, providing extra hours of snowbound thrills. Sundance Mountain Resort activities also include snowshoeing, Nordic trails, a ski and snowboard school, a terrain park, and exciting nighttime events on the mountain. The town is easily accessible as it is only an hour from Salt Lake City and its world-class airports.
Telluride Ski Resort, Colorado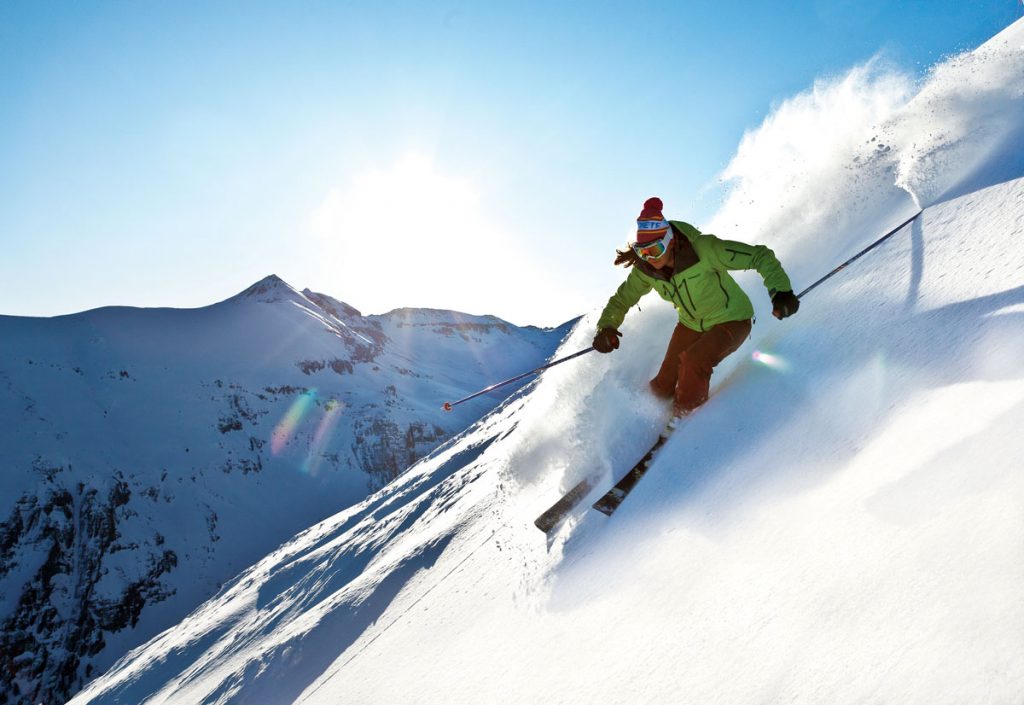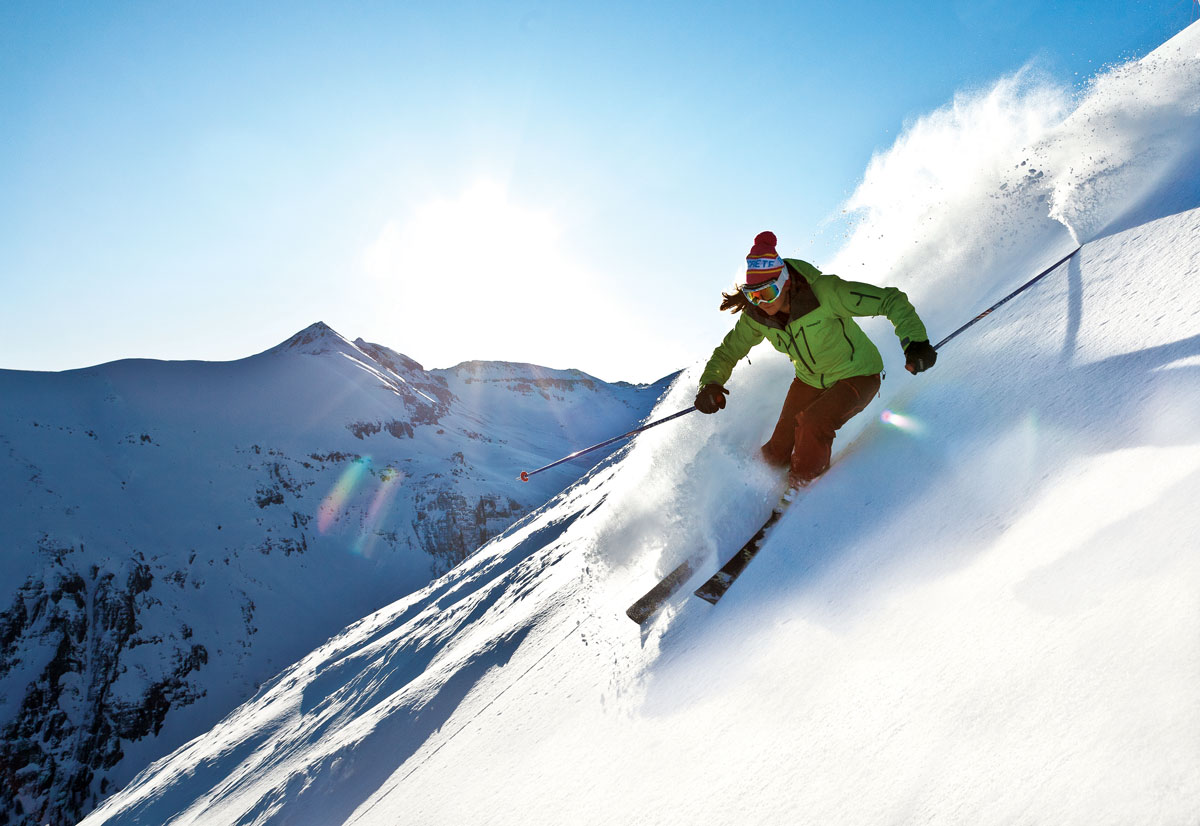 Known for breathtaking views and impressive terrain, Telluride is a town with unending activities. Take a walk around the historic downtown area and then hop the free eight-mile gondola for some snow biking. There is also ice climbing, a kid's camp, snowmobiling and a NASTAR course. Telluride Helitrax can lift you to over 200 square miles of high alpine skiing. With 44 new acres of expert and advanced level courses waiting to be skied, the area is only limited by the time you have to spend there. Once you visit, you may even want to settle down and buy a home in this scenic utopia – "Cozy Luxury: 4 Amazing Telluride Homes Set Among the Trees For Sale." Telluride Regional Airport is just an 8-minute drive from the resort.
Vail Ski Resort, Colorado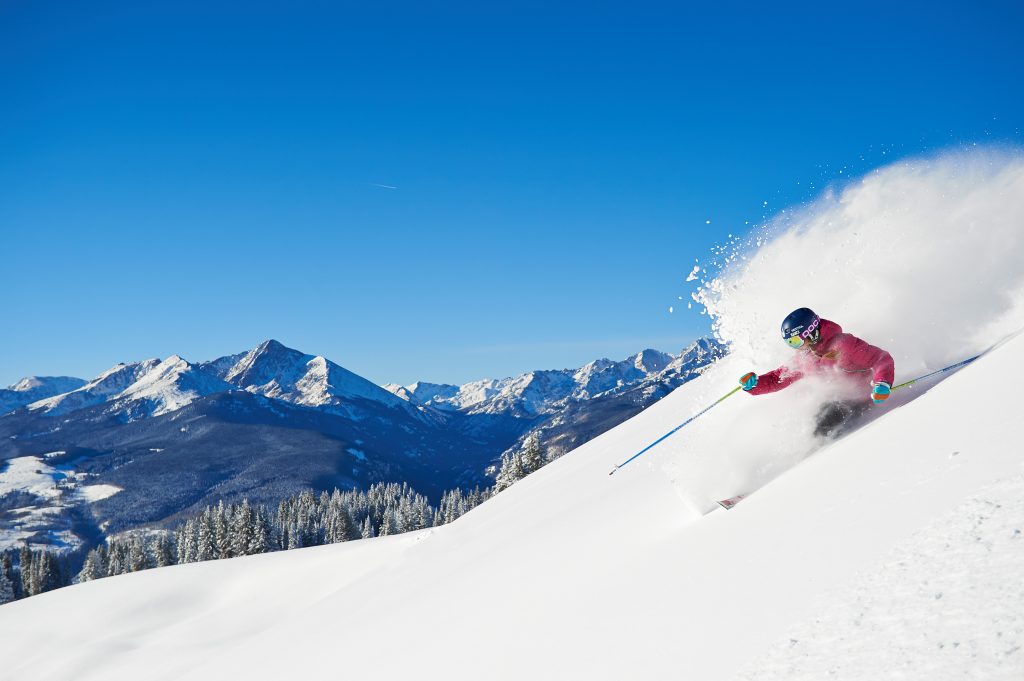 The first thing you will notice about Vail Ski Resort is its size. With over 5,200 skiable acres and a vertical drop of 3,450 feet, the resort is able to offer features to an array of winter enthusiasts seeking to ski the powdery white mountains. The four parks range anywhere from beginner to advanced courses and there is a diverse arrangement of upper alpine areas. Snowshoeing, tubing, and ski biking are a few of the many activities to explore. Luxury hotels, complete with spas and world-renowned culinary experiences, ensure that indoor time is spent relaxed and ready for the next day on slopes. Taking a walk through the Vail villages provides a picturesque backdrop, while enjoying a night out with family and friends can bring you together in the shared experience. For private jet travelers, the Vail Valley Jet Center is extremely close as it is located on the East side of the Eagle County Regional Airport just under 30 miles away.
Whether it's a weekend getaway with close friends or an annual family vacation, any of these snow-filled destinations provide something exciting for those dreaming of a wintry paradise.