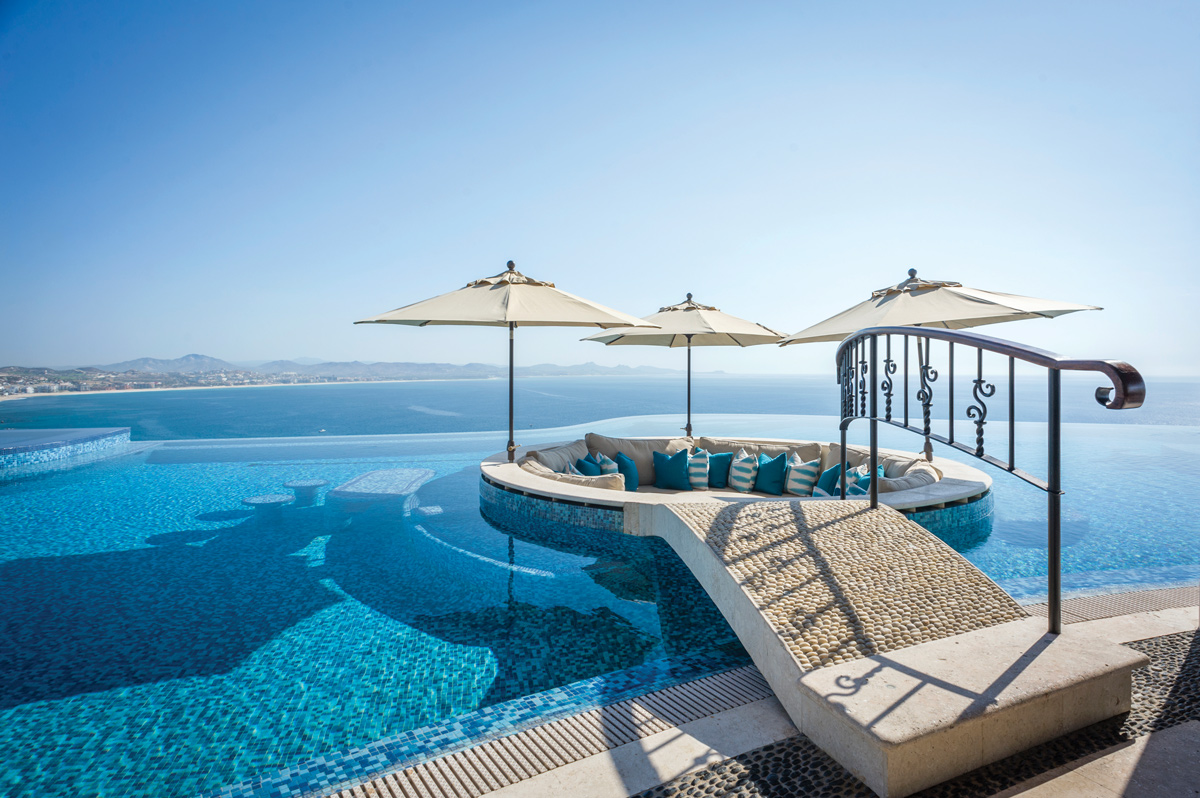 With winter wholly upon us, it is time to fuel up for your next warm-weather escape. But with so many quality options around the world, which five-star resorts and luxury vacation options are most deserving of your hard-earned time? Don't worry; as always, we have you covered. The following is a prime selection of the most elegant places to stay across the globe. From 8,000-square-foot villas perched high on secluded cliffs to tranquil suites with their own private infinity pools overlooking some of the world's most resplendent bodies of water, these are some of our most beloved international destinations. Each of these locations is perfect for forgetting the troubles of your busy business life and indulging in all of the luxury amenities that you deserve. These are the world's finest luxury escapes.
Casa Fryzer, Los Cabos
Cabo's Most Exclusive Luxury Villa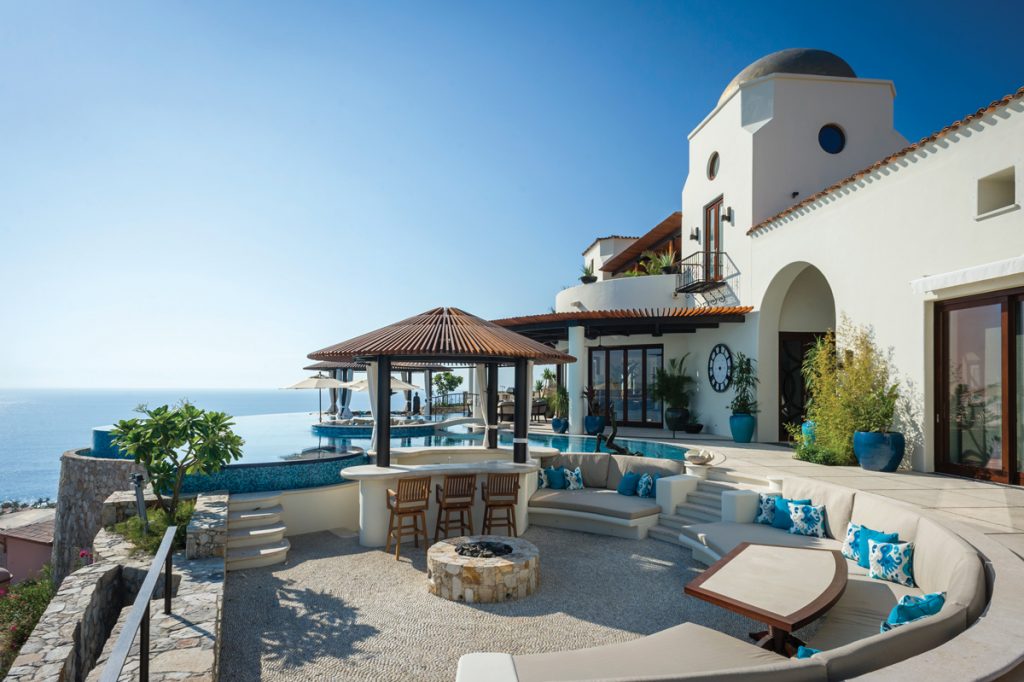 It's been called "the most exclusive home in Las Cabos." A near perfect vacation villa that rivals or exceeds any other private vacation destination anywhere in the world. Casa Fryzer is an incredible palace set high above a bluff in the exclusive, gated, private community of Palmilla, looking out and over a majestic and tranquil vista that takes your breath away whether it's the first time you gaze out over it or the one hundredth. It seems every single detail, no matter how significant or minute, has been meticulously planned for and delivered.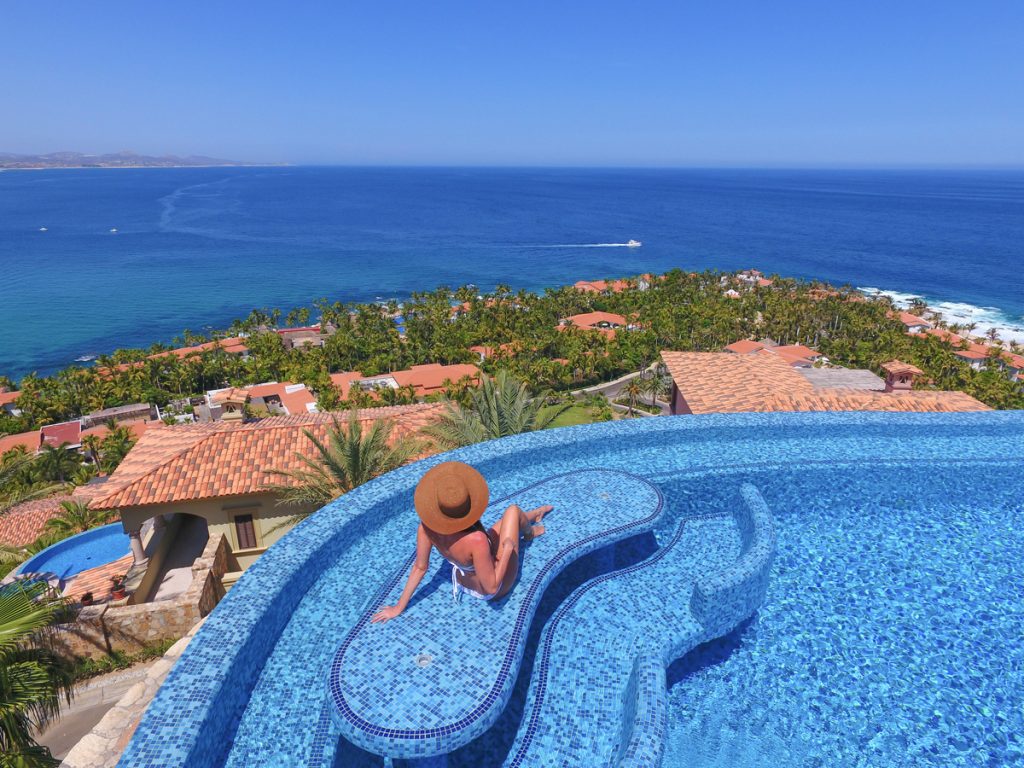 The house stretches along 300 feet of hillside, which means you have a never-ending panoramic view of the crystal blue waters of the Sea of Cortez, as well as sweeping views of the city of San Jose in front of you throughout your stay. The home makes you literally feel as though you are on top of the world, and the relaxing environment this home naturally conveys couples with over-the-top service from an incredibly friendly, and attentive full-time staff of five that caters to guests from the moment they step foot on the property until the time they begrudgingly depart.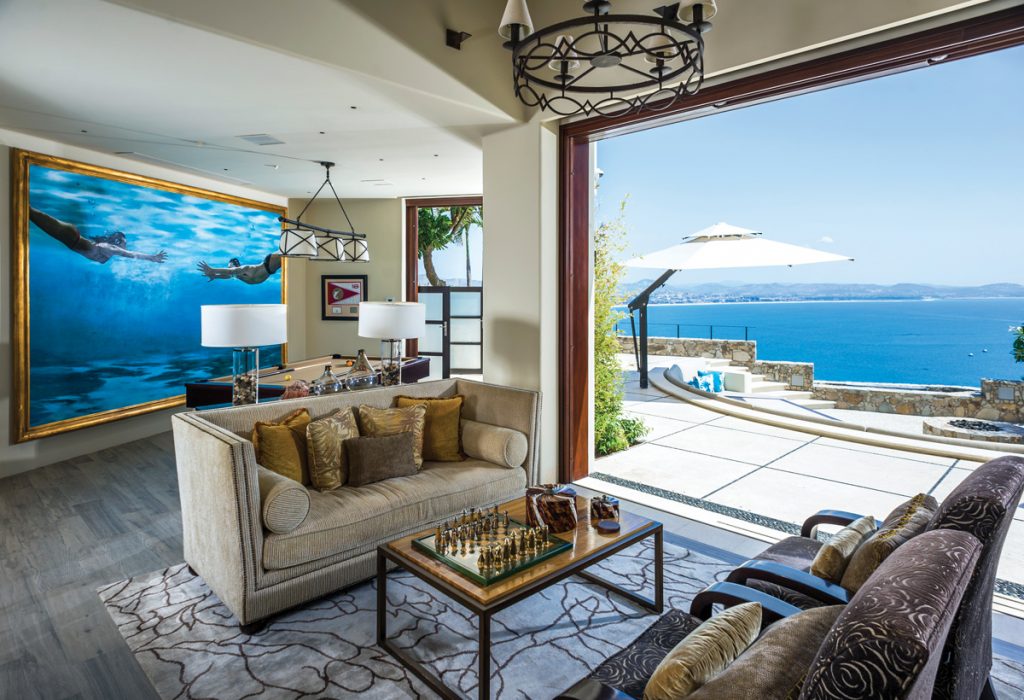 The design of the home is remarkably efficient and exquisite; it offers 8,000 square feet of interior space that couples with a staggering 13,000 square feet of outdoor space, and every square inch of the property is livable and meant for guests to enjoy and explore. Comfort and opulence abound at every turn, and despite its size, the home evokes a feeling of intimacy. The layout is ideal, with six bedrooms and two master suites. In the more massive master, there is a steam shower, fireplace, and massage table, and the dual-master wings are situated about 300 feet apart from each other on opposite corners of the home, which offers optimal privacy for guests.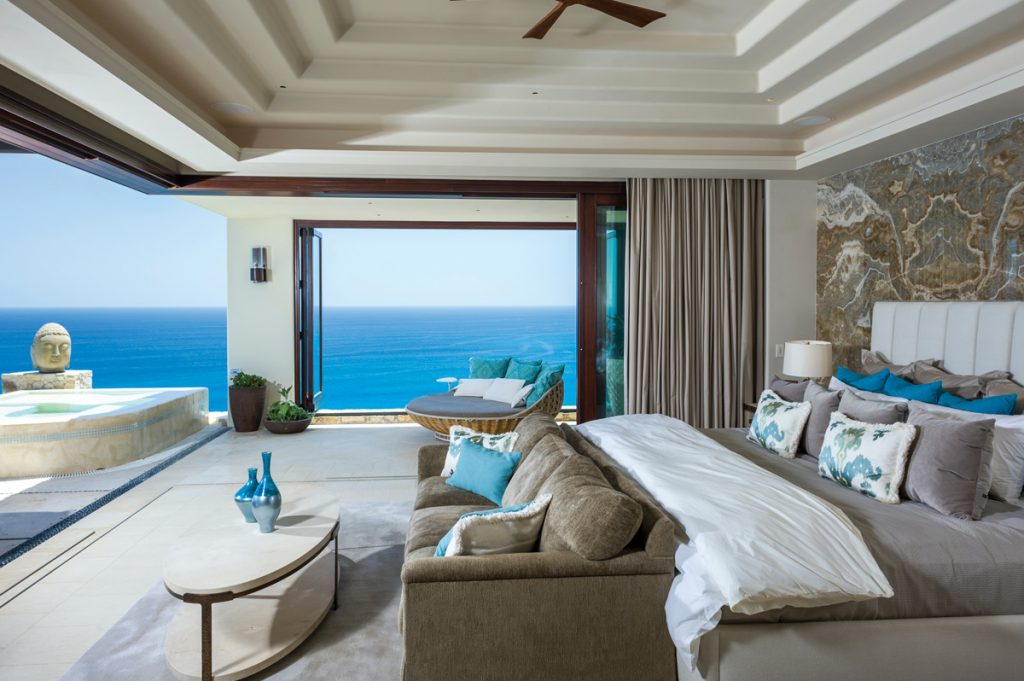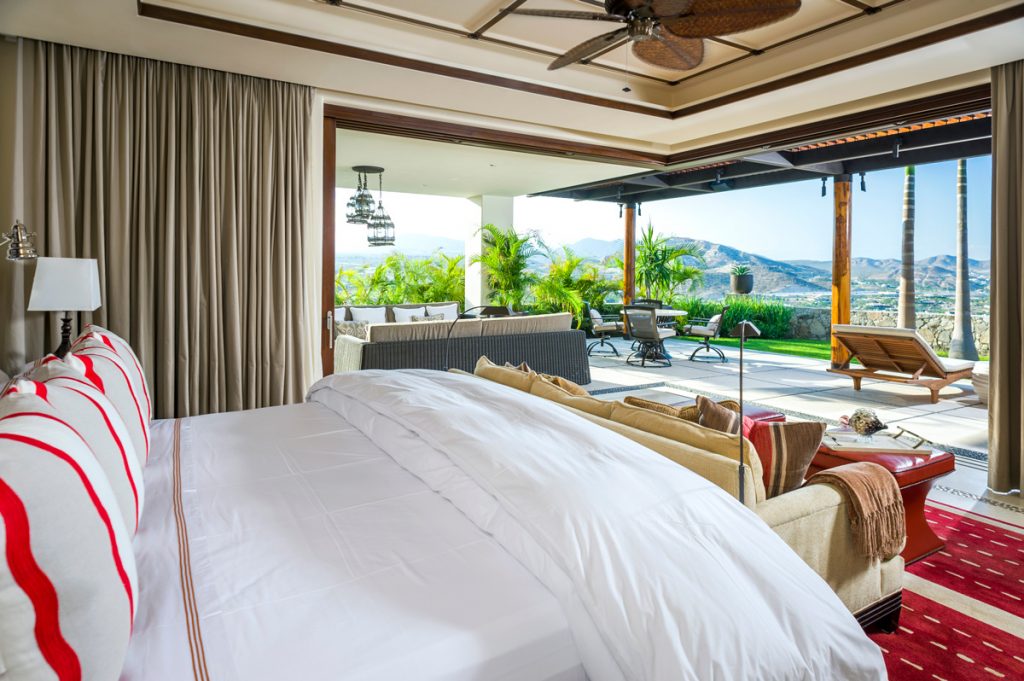 The list of amenities is extensive, and all of them feel naturally situated in Casa Fryzer and seamlessly blended into the design of the home. There is a fully-stocked, high-performance fitness facility overlooking the Sea of Cortez that allows you to get your workout in at any time you want. The private home gym has a pilates reformer, yoga gear, TRX, weights, cardio equipment, and of course, a world-class resident fitness director named Modu Seye who's trained the likes of Jennifer Aniston and Eli Manning.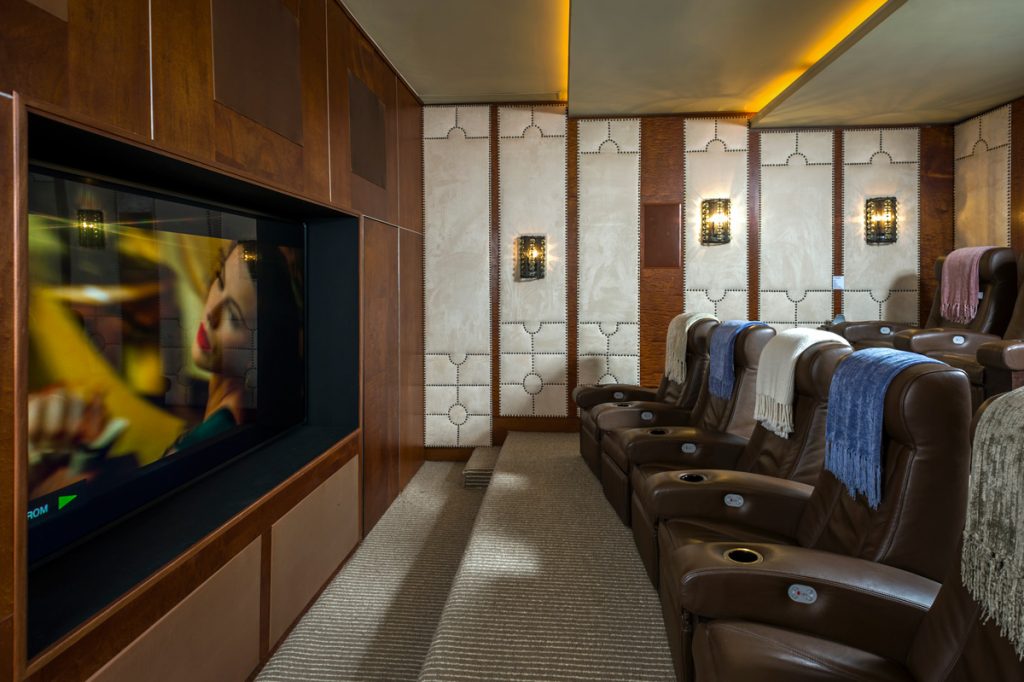 The five-person, full-time professional staff also includes the resident chef who trained with Enrique Che Olvera at Michelin-starred Puyol in Mexico City, one of the top 50 restaurants in the world. The meals he prepares are entirely of your choosing, with ingredients selected daily from local markets assuring the freshest fruits, vegetables, and meats are used in preparation. The kitchen is restaurant-grade, and the bar located inside the vast family room that looks out through a wall that opens completely allowing fresh air to circulate through the home is stocked with all the familiar liquors and beers.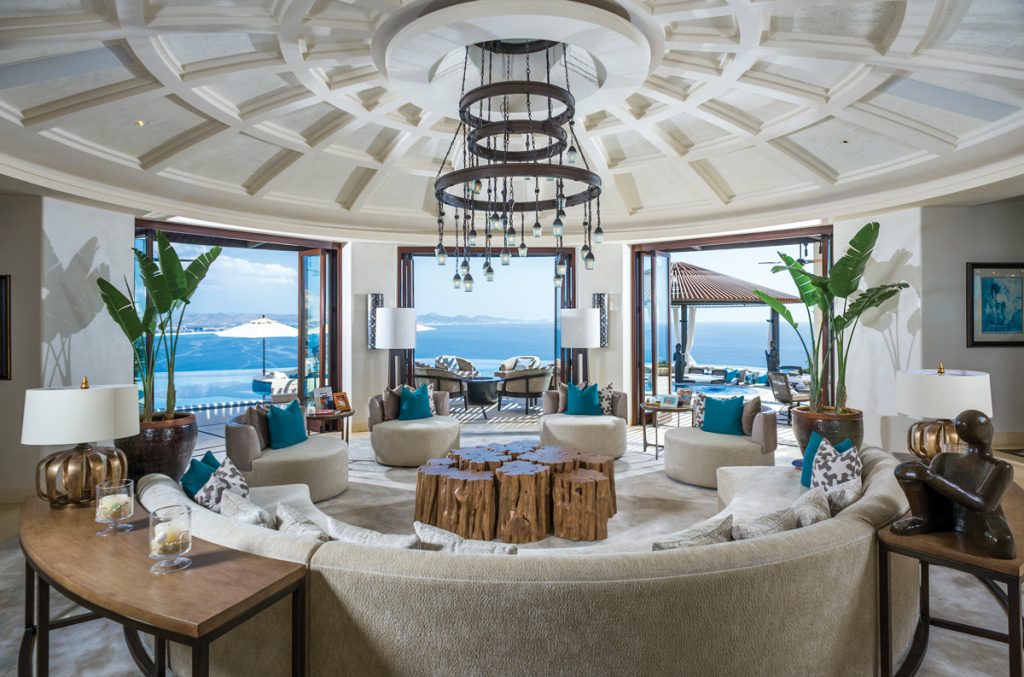 There is a large, elegant, and comfortable home theater room, fire pits throughout the property, and a functional and sizable private office that allows you to get work done or check in on the rest of the world if you so desire. The professional-grade pool table sits just in front of the glass doors that open to invite the ocean breeze. There's also a 2,000-square-foot infinity pool with a swim-up bar, and because the house is situated at the highest point of the private community, it is the most private home in the ultra-upscale development, and the breathtaking views are never-ending.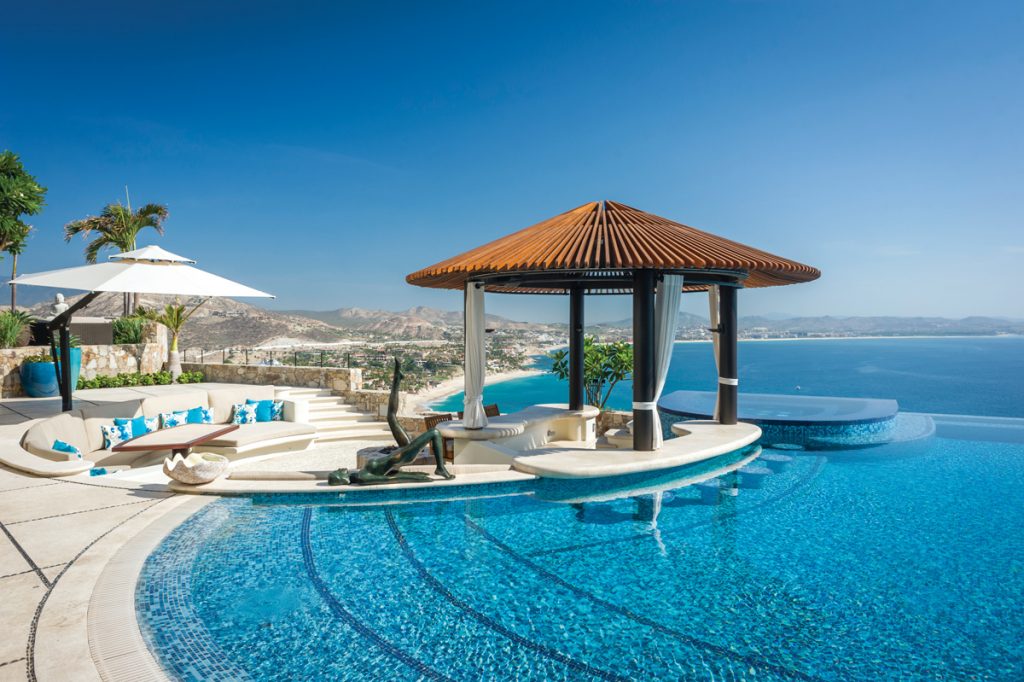 www.exclusivehomerentalcabo.com
Turneffe Island Resort, Belize
An Angler's Odyssey for the Caribbean Grand Slam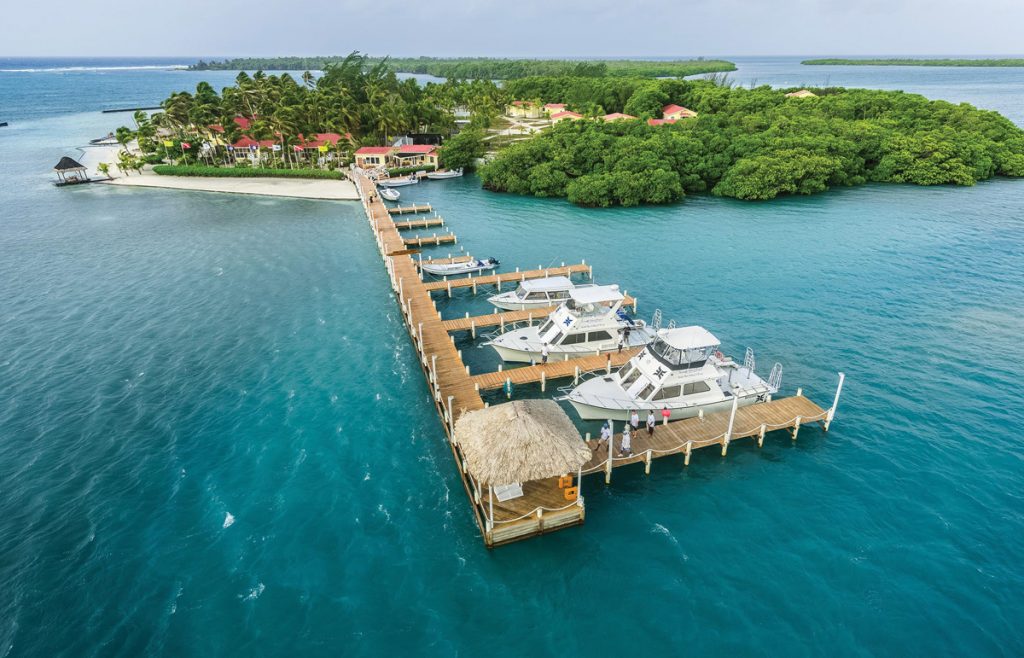 With its immaculate hand brushed-sand and mangrove-fringed flats, Turneffe Island Resort casts a spell at first sight. Located at a secluded, 14-acre private island on the southern tip of Turneffe Atoll 30 miles off the coast of Belize, the resort is blessed by the teeming marine life of Caye Bokel. This atoll is so pristine it all appears photoshopped by an overzealous designer at Italian Vogue. Framed by cognac colored sandbars studded with the windswept brush, the vodka-clear water teems with tarpon. Gentle surf laps up to palm-thatched villas straight out of Robinson Crusoe.
From descending to Jacques Cousteau-like depths to cave diving 130 feet into the infamous Great Blue Hole for surreal stalactites and shark sightings, there is much to explore at Turneffe Island. I recommend a five to seven-night stay in order to take full advantage of all of Turneffe's proprietary perks, like high-octane sport fishing. Boasting six expansive saltwater flats, the lodge attracts avid anglers from around the globe. Here you can attain the prestigious Caribbean Grand Slam – reeling in a bonefish, tarpon, and permit, possibly all in one day. For those that prefer spin fishing, there are miles of lagoons for lively trolling and deep sea fishing.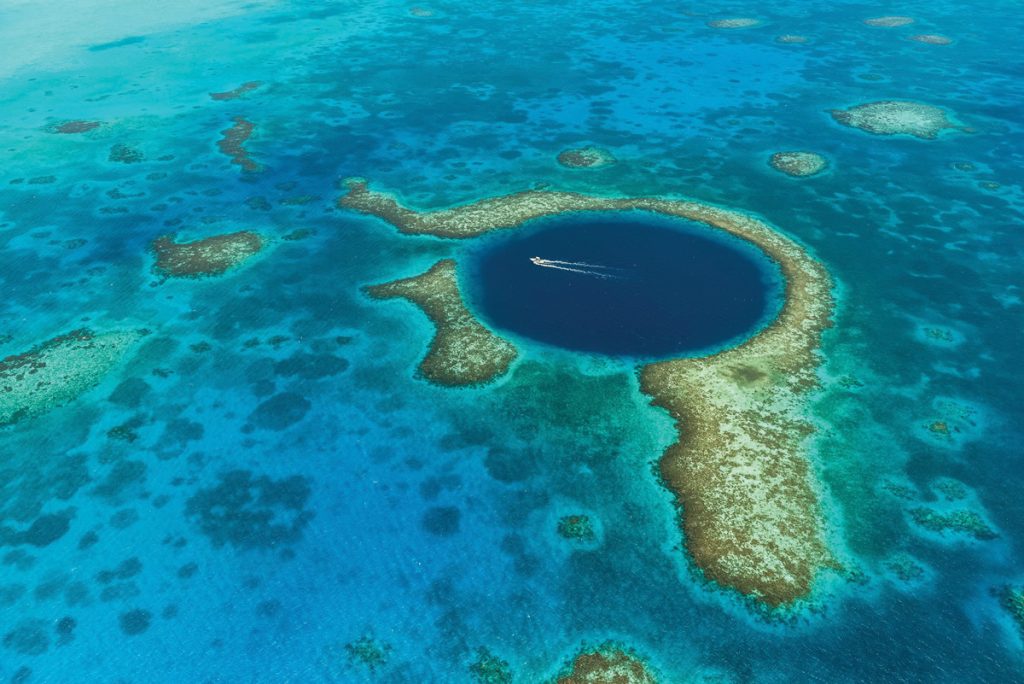 Arriving by helicopter is the only way to go for those wanting to maximize their time and sense of arrival. Astrum Helicopters is the finest local fleet for business class travelers. Astrum operates the Bell 206 helicopter; the spacious cabin offers a seating configuration ideal for executive transport. Best of all, you feel like royalty landing on the white sand beach of this wee remote island, right next to the Presidential Villa.
Speaking of which, the grandest accommodation here is a nod to laissez-faire, laid-back luxury. In other words, it doesn't try too hard. An homage to seaside romance, the Presidential Villa is a kiss of bliss on the sand with two bedrooms with alfresco showers, a sprawling terrace featuring a private plunge pool, a chic living room for lounging in between excursions. It makes the perfect lodging for a week of luxury and adrenaline-fueled fishing.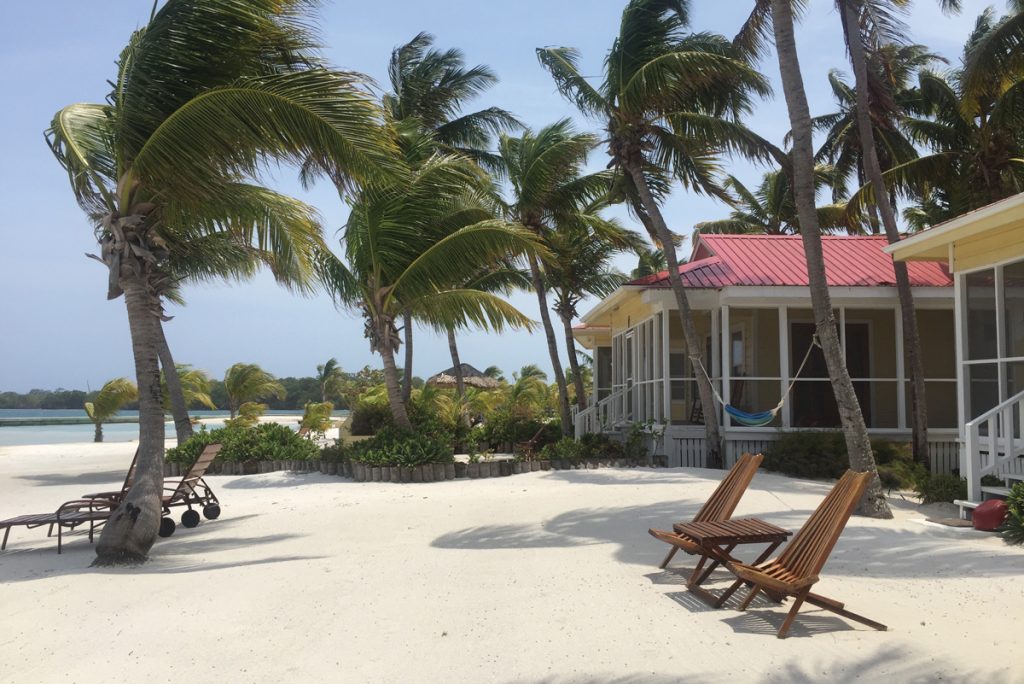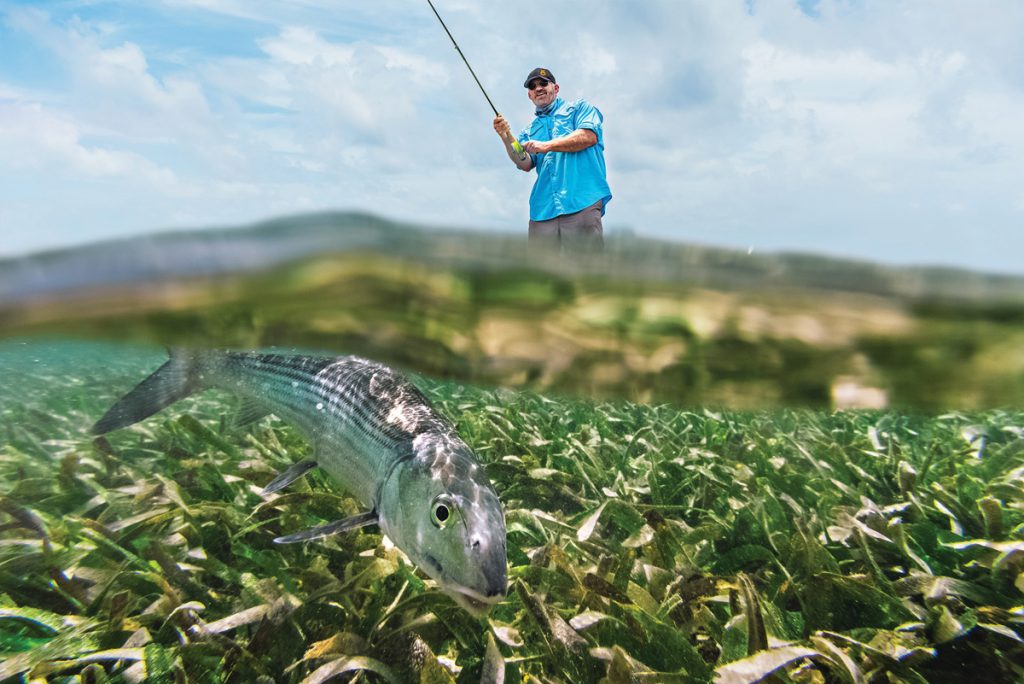 While the area is renowned for bonefish, tarpon, and permit, you can chase the grand slam or spend your day reeling in snapper, barracuda, and jack. Be sure to pack fly fishing-specific sunglasses, as they are an absolute must. You'll use them every single moment on the flats, abandoning them only when you target tarpon by moonlight. Despite the allure of barracuda, my eyes remain fixed on bonefishing. The bonefish's mirror-like scales mimic their environment in an impressive, albeit infuriating, natural camouflage. Imagine dense mangroves framing miles of scalloped sand submerged under knee-deep tide: this is ground zero for bonefish. Careful not to trip or drop your rod; this will scatter the school in a skittish flash panic. I hooked one on day two, and it took off full throttle, like a Ducati at the Dakar Rally. My heart lurched with it, talk about an adrenaline spike.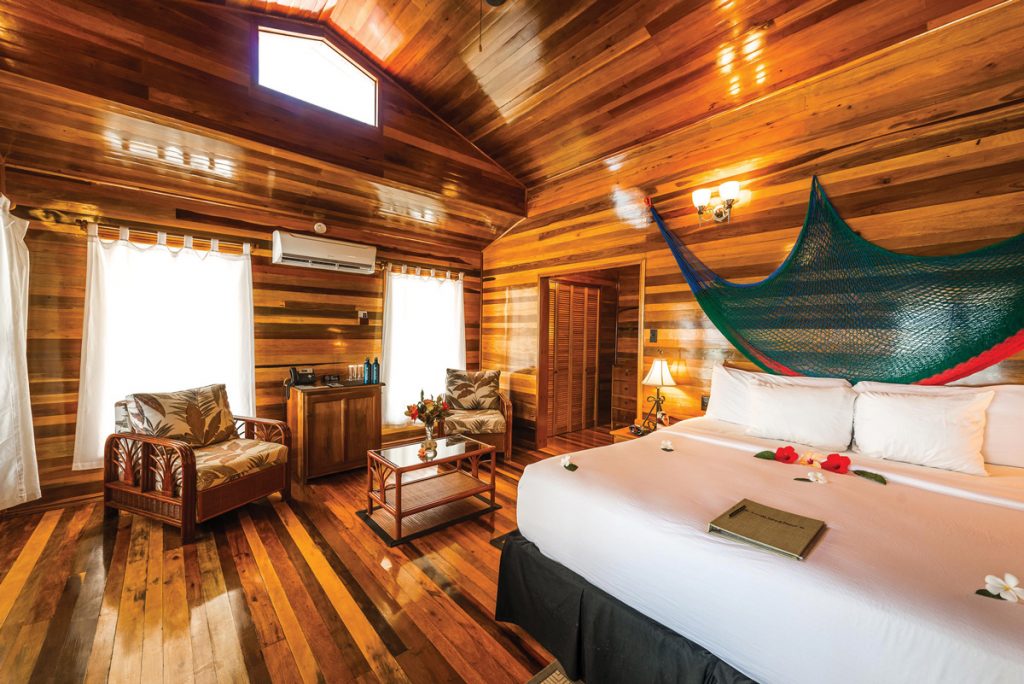 While there are endless activities on offer, there's also the liberty and beauty of doing something so relaxing the only threat to maximum relaxation is a possible coconut concussion. Do check into the resort's Serenity Spa to relieve all the tension built up in your casting arm; the therapists here are accustomed to working one on one with guests towards specific healing goals. Sunburned guests rave about the spa's locally-sourced seaweed wrap. Cleverly scaled for an island this intimate, Serenity is the proverbial cherry on top of a grand stay.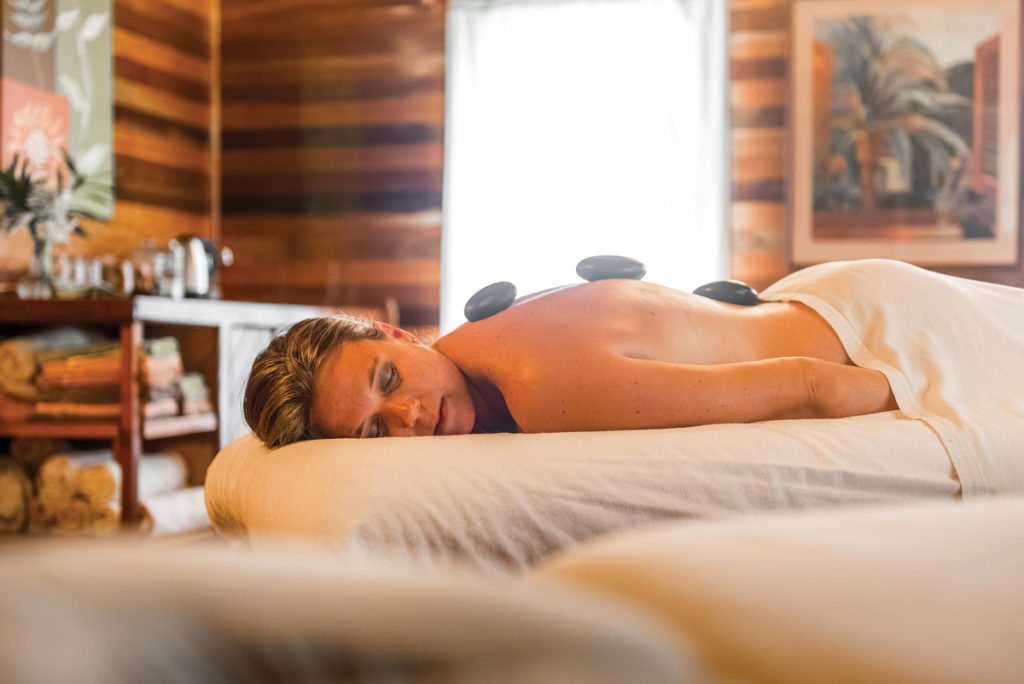 One & Only Le Saint Géran, Mauritius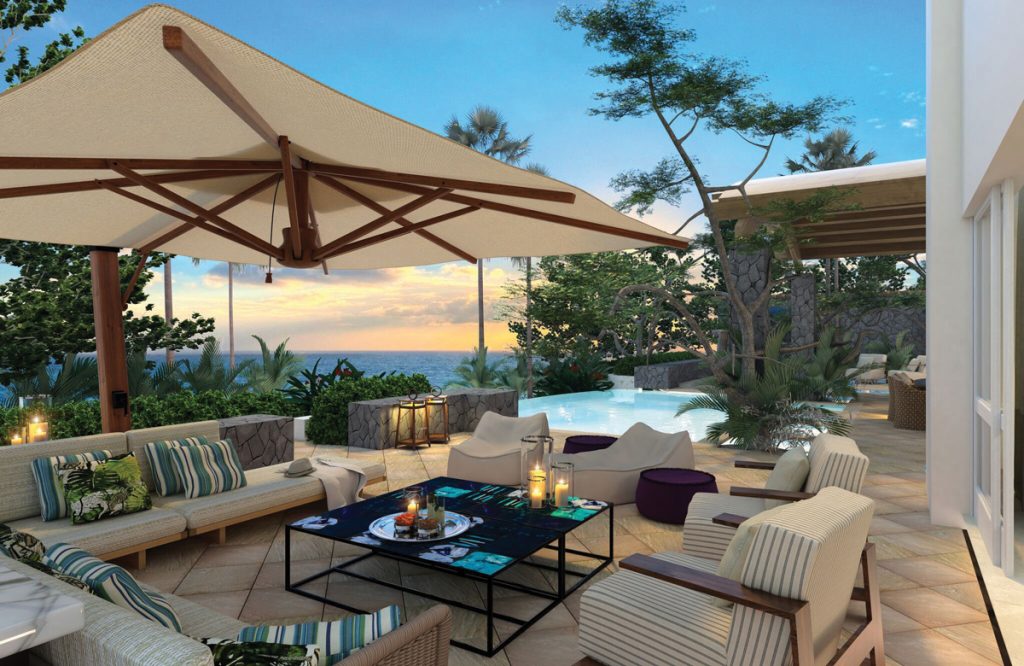 Already perhaps the most exquisite resort in all of East Africa, One&Only Le Saint Géran in Mauritius received an elegant facelift last year, with all-new dining concepts and redesigned living quarters making it an even more attractive offering for affluent travelers. The staff at all One&Only resorts are legendary, and Le Saint Géran is no exception. All suites feature attentive 24-hour butler service, and they cater to your every need while you savor the majesty of the resort's secluded private peninsula and the white-sand beaches and crystal-clear, coral reef-filled, warm Indian Ocean waters that the sheltered lagoon provides.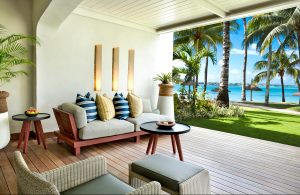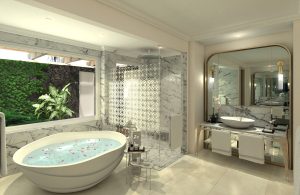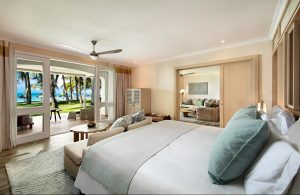 Charisma Suites, Oia, Santorini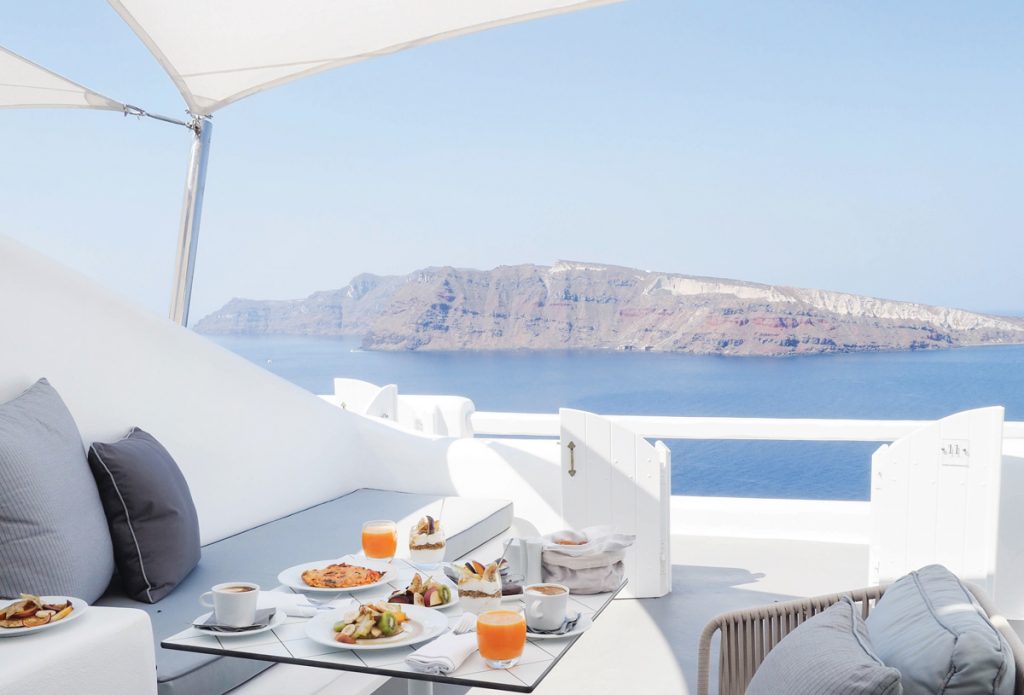 Offering the most spectacular views on the most stunning of Greek isles, Charisma Suites is one of our favorite resorts in all of Greece. Nestled high on a cliff in the tranquil village of Oia, the resort consists of just a handful of well-appointed suites, each with their own private balcony with panoramic views of the pure-blue Aegean Sea below. We recommend opting for a suite with a private outdoor Jacuzzi or private pool. That way you can enjoy a tranquil dip while admiring the most breathtaking sunsets in the world, all from your own private veranda.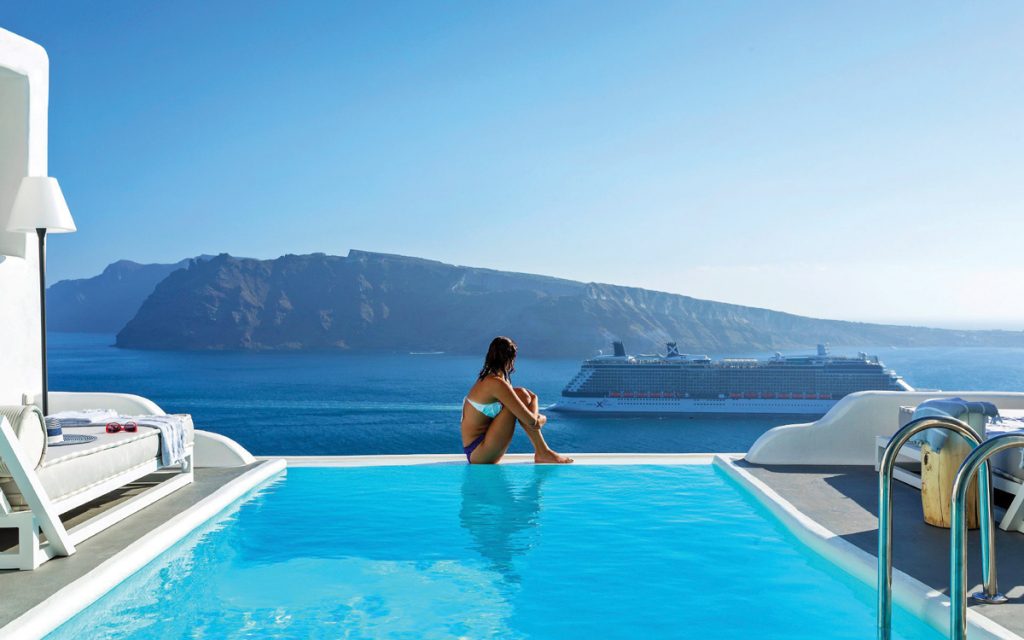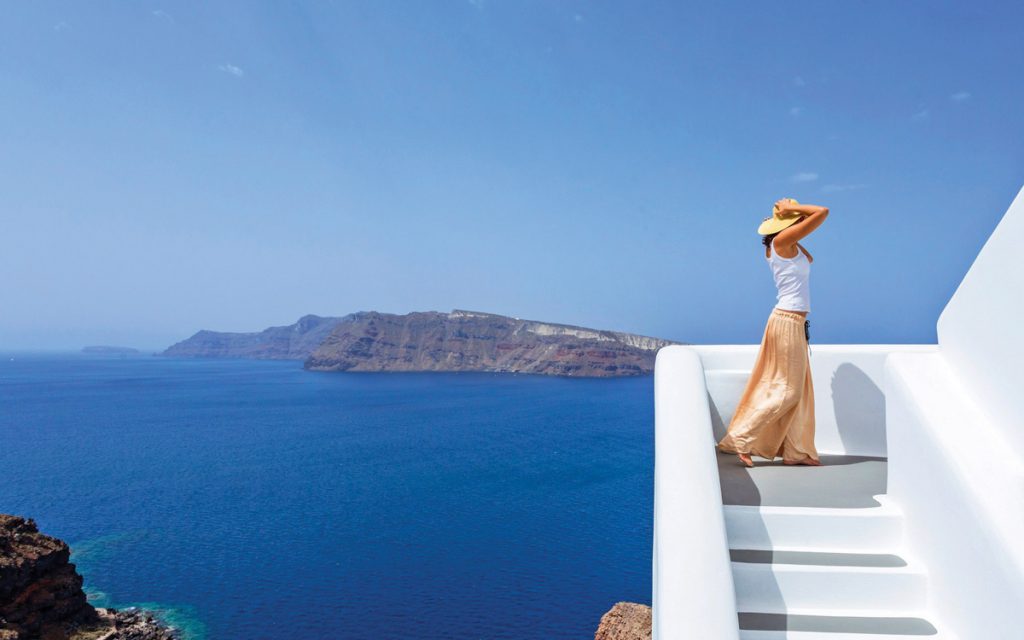 Four Seasons Resort Koh Samui, Thailand

It's harder to imagine a more idyllic way to experience the beauty of Thailand than the Four Seasons in Koh Samui. Escape to a paradise encircled by coconut palms, where little separates you from the beauty of the turquoise blue and seafoam green waters of the Gulf of Thailand. The resort consists of 70 luxury villas and private residences offering astonishing, panoramic views of the Gulf and the lush foliage that surrounds you. Every villa has its own private infinity pool, and they provide a lavish array of five-star activities, ranging from gourmet dining to yacht tours and authentic Muay Thai lessons.