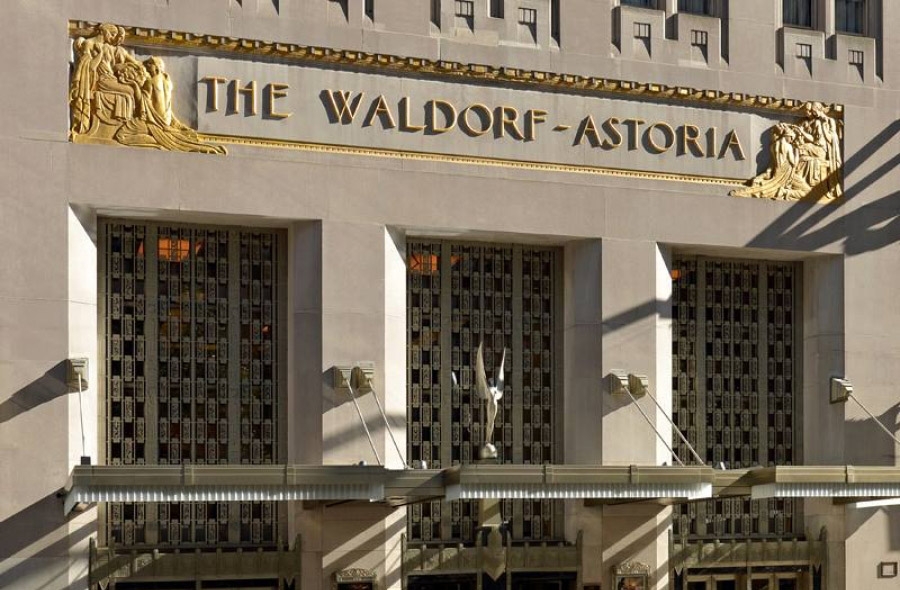 The name Waldorf Astoria is one that resonates with quality, so it should be of no surprise that my recent night in Manhattan started with the assured hospitality that this iconic brand is known to provide.
Their landmark hotel in midtown Manhattan has set the standard for lavish rooms and suites, exquisite dining, and a quality experience for over a century.
The stately elegance and exceptional service at this legendary New York hotel, is a classic example of the city's art deco architecture and sits right at the heart of the action: easy walking distance to the Theater District, Fifth Avenue shops, museums, Central Park and Times Square. However, it was the the top-tier accommodations that made this an amazing choice for any length of stay and for me, unfortunately, it was a quick in and out of New York business trip, but not without an amazing meal! With that said, there was only one thing on my mind for my night in the "city that never sleeps" — a killer steak!
My somewhat primal desire, coupled with a dose of 21st century foodie, brought my friend and I to Del Frisco's Double Eagle Steak House. Entering this "temple of steak" gives one the sense that you have truly made it—you have entered the inner-sanctum—a place where the beautiful, successful people gather to indulge in the finest that the city has to offer. The undeniably compelling ambiance that you experience immediately upon entering, has taken a tremendous amount of hard work and careful consideration.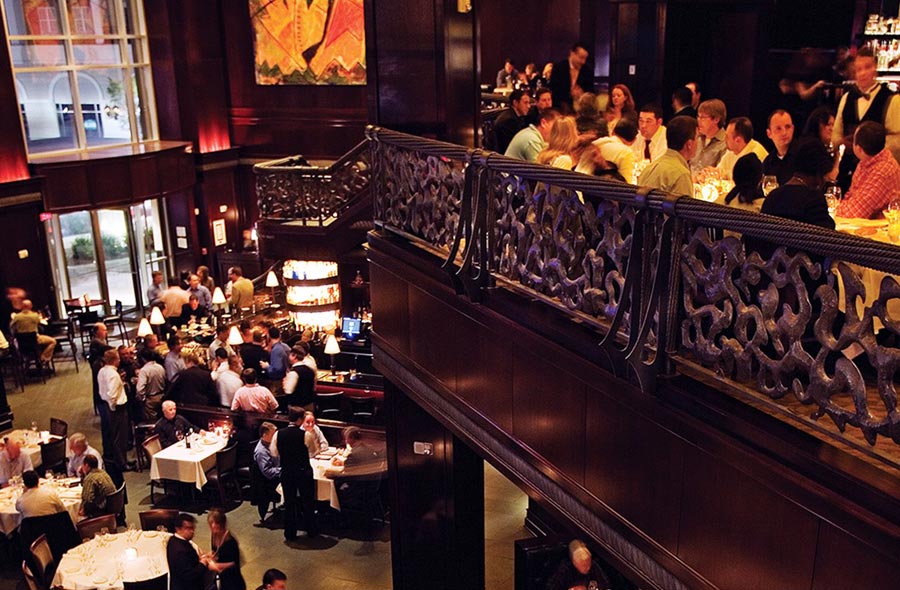 The menu at Del Frisco's is rich with beautiful interpretations of classics, as well as options that go off the beaten path for those with a slightly different agenda. We started by enjoying perfectly prepared cocktails accompanied by culinary treasures from the sea including the Shellfish Plateau (Chilled Alaskan King Crab Legs, Iced Jumbo Shrimp, Fresh Oysters on the Half Shell & Traditional Garnishes), the classic Crab Cake (served with Cajun Lobster Sauce) and a delicious version of Tuna Tartare — a great start!
It was now time to indulge in the main event and we happily dug into the delicious and perfectly cooked Bone-In Prime Ribeye (22 oz.), and my date's Pan-Roasted Sea Bass (served with Pineapple Black Bean Garlic Sauce). The sides of Cauliflower & Brie Au Gratin, Lobster Macaroni and Cheese, and Spinach Supreme were all heavenly accompaniments and provided a delectable balance to our perfectly executed entrees.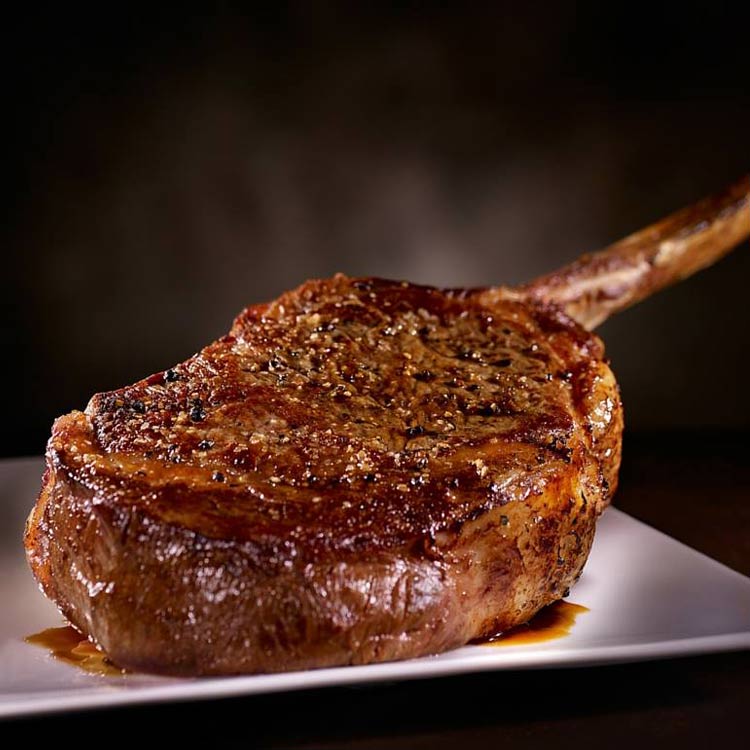 An array of desserts from Del Frisco's Pastry Chef served alongside a vintage Port from their heavily fortified wine menu provided a picture-perfect ending to an exquisite meal. This was a night out that will be remembered — from seamless service to an exciting environment, both Waldorf Astoria and Del Frisco's delivered.