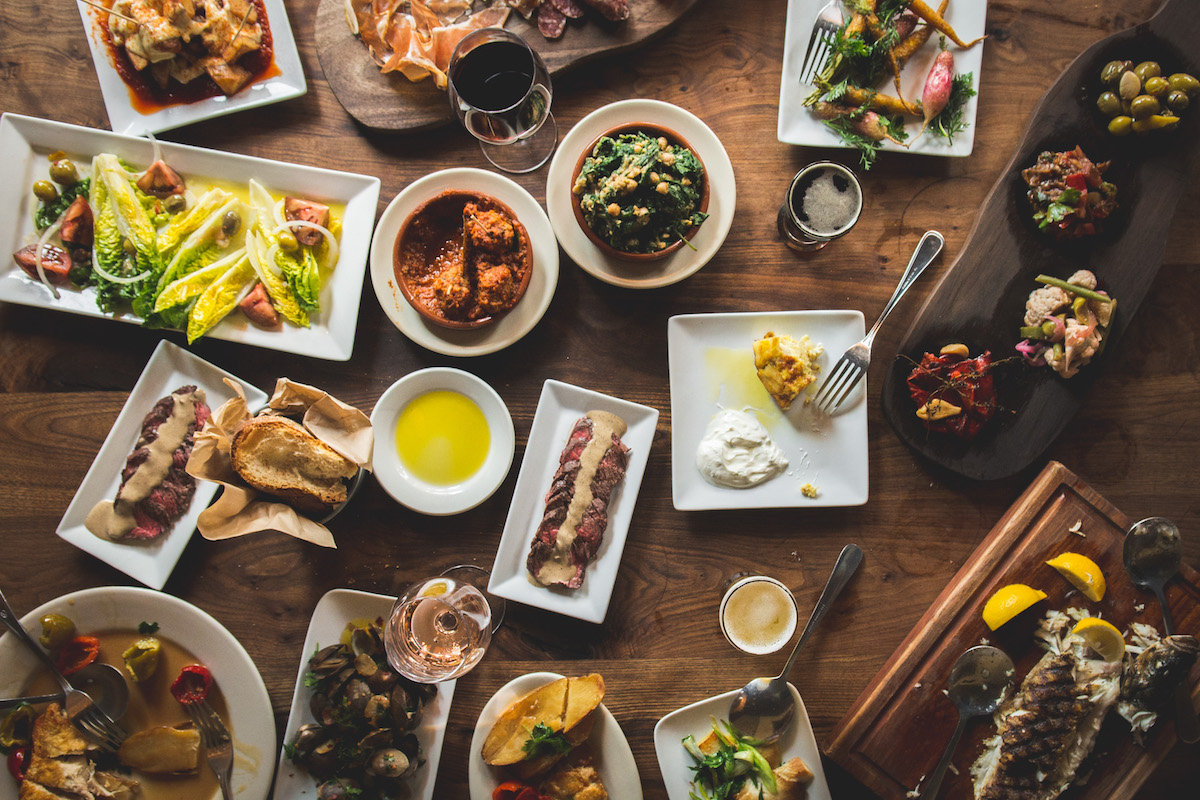 With 18 locations spread across nine states, Barcelona Wine Bar & Restaurant is antithetical to what one might expect from a "chain restaurant," and by design, falls very far from that norm. The most significant Spanish restaurant concept in the U.S., Barcelona is known for its wine list featuring 400 Spanish and South American wines and is inspired by the culture of Spain and its tapas bars.
First opened in 1996 in South Norwalk, CT, Barcelona's locations are primarily along the eastern seaboard, with one restaurant in Denver, CO. A rather important point of note is that every menu is "chef-driven." Whether it is the current availability of local products or the particular vision of the chef, the menu is theirs with which to work. Although there are similarities like staple dishes and charcuterie that can be found at all locations, each certainly has a signature style that differentiates it from the others.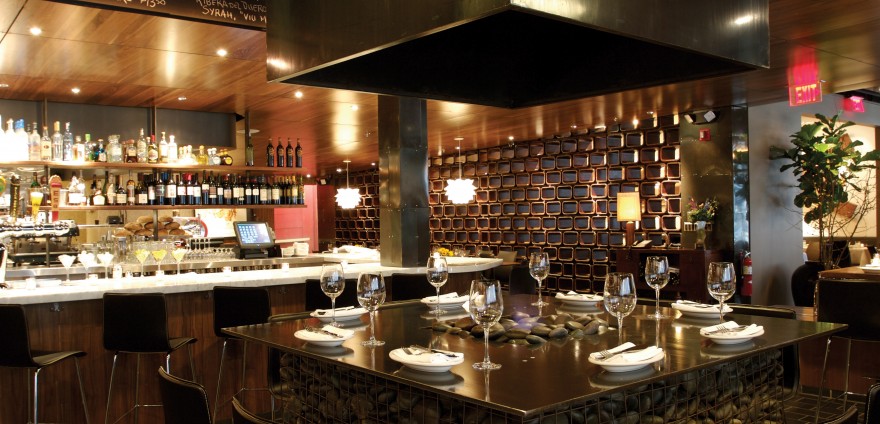 Initially founded by the Connecticut-based Barteca Group, today, Barcelona is owned by L Catterton and is delivering a truly authentic dining experience for lovers of Spanish-style tapas, or anyone seeking a stellar culinary experience. Featuring a wide array of choices that range from traditional to contemporary riffs on Spanish cuisine based on the availability of locally sourced produce, game, and seafood—the food sings of freshness, authenticity, and quality.
After enjoying three experiences at Barcelona—one at the bar, one in the dining area (both at New Haven, CT location), and one on the patio in Fairfield, CT, I can say with authority that this organization is exceptionally buttoned-up. The knowledge base demonstrated by General Manager, Robert Atkinson articulated an extremely high level of product awareness, as well as a genuine passion for a top-level experience. Quality, execution, and service are all on point.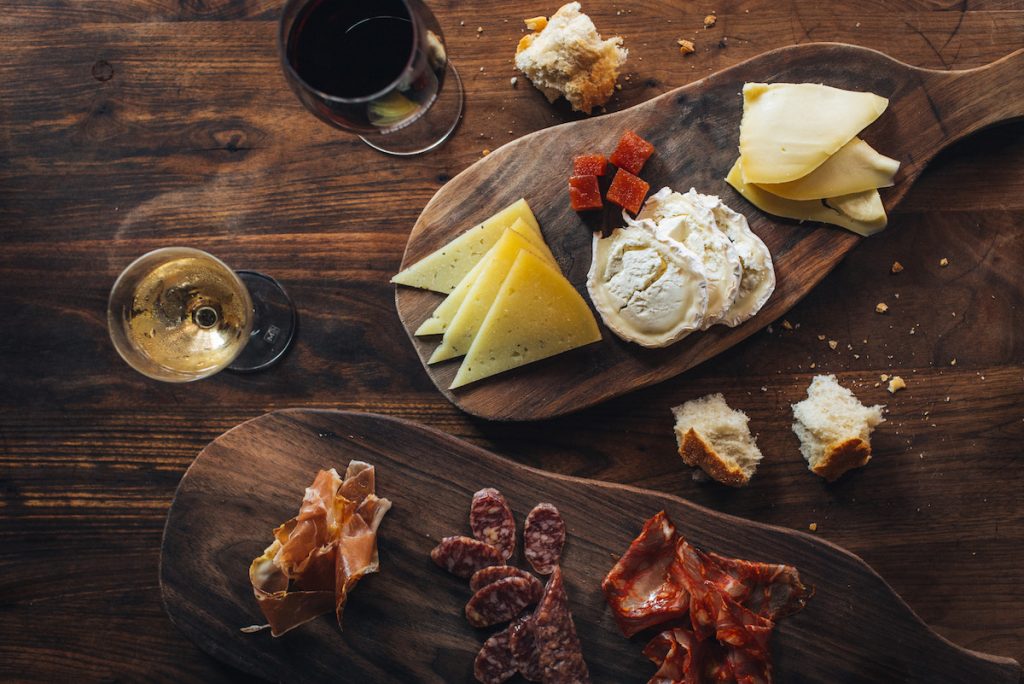 Barcelona's menu is overflowing with quality choices that include a wide selection of charcuterie & cheese, tapas, grilled seafood, salads, and shareable plates. A classic example was the Black Bass Crudo which I was lucky enough to experience on a beautiful late-summer evening on the deck at the Fairfield location. This was a delicate preparation that was drizzled with olive oil and lime juice and sprinkled with black tea salt. Finished with fennel pollen and edible flowers from their onsite garden, it was quite simply exquisite. Another featured item from their garden was the Garden Risotto, which included summer squash, cherry tomatoes, and Manchego cheese.
Along with their impressive wine list, the cocktails and homemade selection of sangrias at Barcelona are noteworthy. One of my favorites from their talented mixologist was the Guns & Rosés (São João Brut Rosé, Lillet Rosé, Rime Vodka, Peach Nectar, Lemon, Grapefruit Bitters).
The classic Spanish staple, Potato Tortilla, can be found at all locations and is always executed to perfection. This is not the flour tortilla that many are accustomed to, but an egg pie with layers of potato and onion, and served with sour cream and chives on the side—comfort food at its finest. Another worthy of being a popular favorite is the Chicken Pimientos (roasted potatoes, lemon, hot peppers).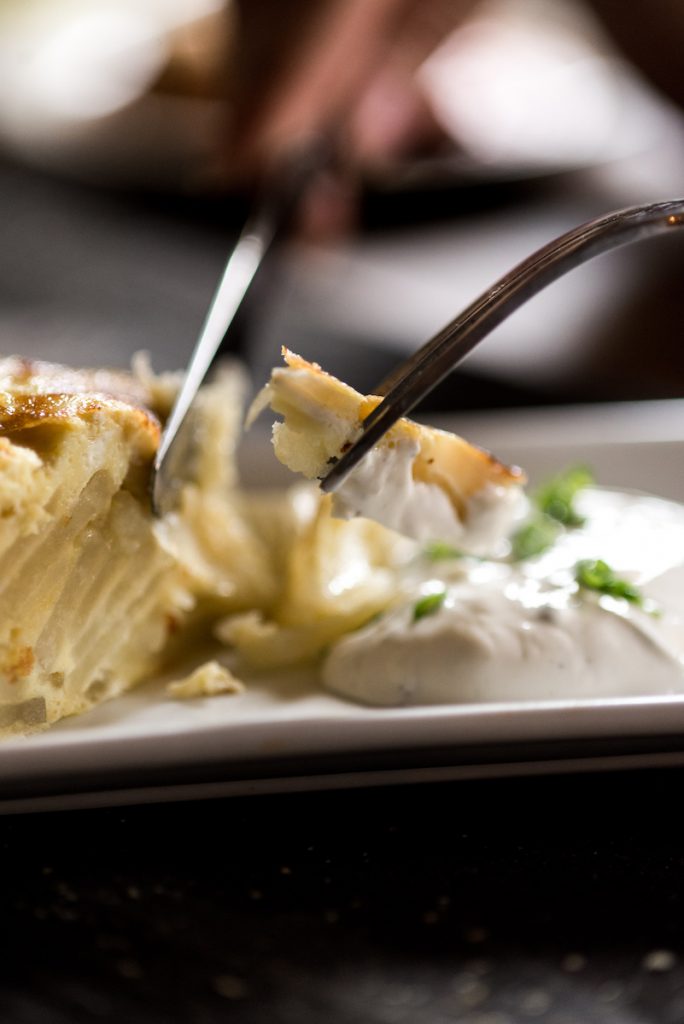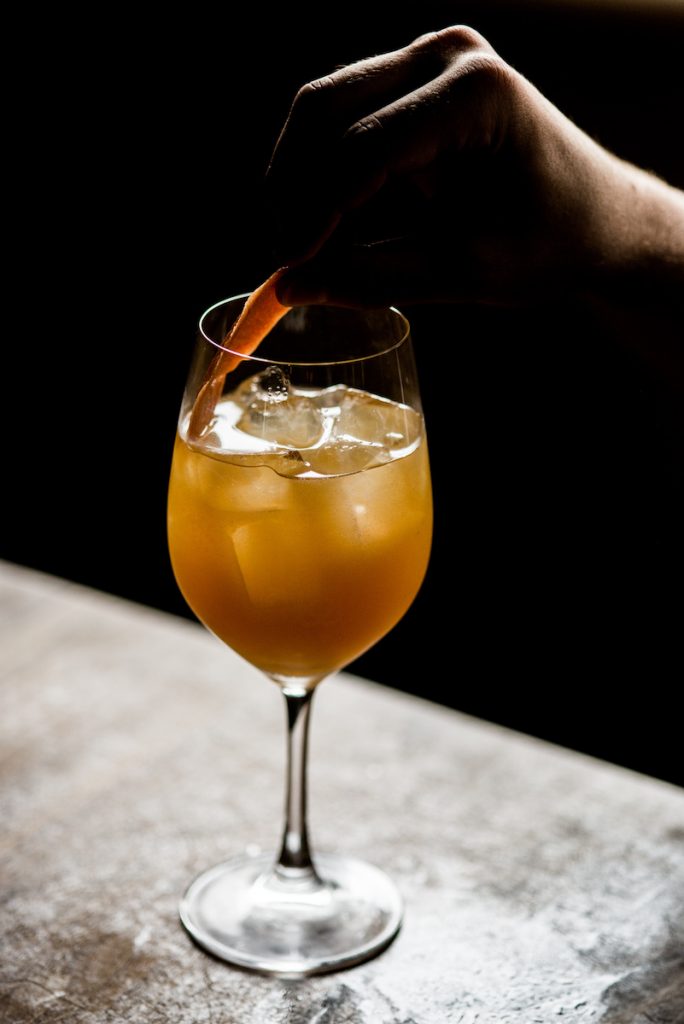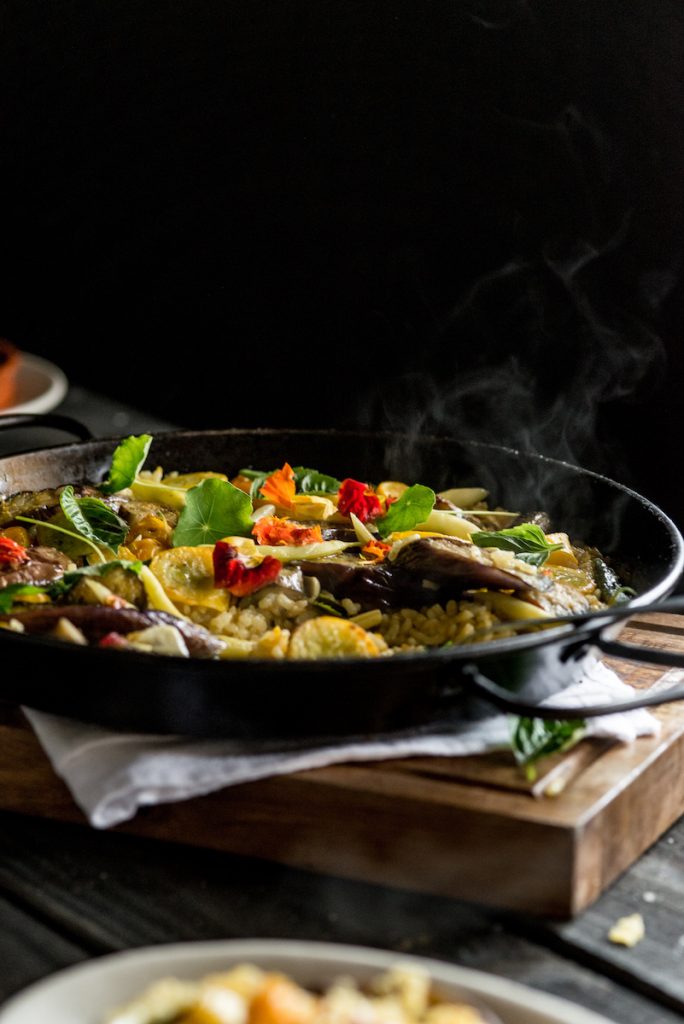 New Haven's Temple Street location is situated in the shadow of Yale University and inhabits a corner spot next door to the Omni Hotel. Displaying a barely noticeable, dimly lit sign, it immediately evokes a New York City vibe. As you enter through a dark, heavy wood door onto a raised landing, you are quickly swept away into a high-energy, hip environment. Featuring a large, open bar that is bustling with an attractive crowd, the air is laden with a potpourri of delicious aromas sure to awaken your inner gourmand.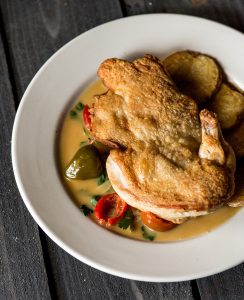 A stand out during my visit was the Fennel-Spiced Duck Breast. Pan-roasted and served atop a coulis of dried plums that have been rehydrated with red wine—this was superlative. Another labor of love is the Spanish-Style Pork Roulade. Smoked for one day, braised for two days in vegetable stock, then pan-seared for more flavor input, it is served over a Nord pepper and dijon puree. Another extremely memorable dish.
Throughout my experiences at Barcelona, the wine selections were always impressive and featured options from around the world focusing on lesser-known regions of Spain and Portugal. However, my favorite was certainly the Liquid Geography—great wine with a great story. Olé & Obrigado donates 100% of Liquid Geography's profits in equal parts to the TJ Martell Foundation in its search for cancer cures, the South Bronx Educational Foundation to help children with challenging academic backgrounds, and Wheeling Forward, an organization that helps people with disabilities experience life to the fullest. Liquid Geography is a dry rosé made with Mencia grapes from 53-year-old vines in the region of Bierzo in northwest Spain—a region with a wine history that dates back to the Roman times.
The meals I experienced at Barcelona have been some of my favorite in recent memory. Whether it was drinking sherry poured down the Bone-Marrow Luge (ask your server), or the decadence of the Truffled Bikini (Mahon, serrano, garlic aioli), it was consistently an exemplary experience. With extraordinary, local, fresh cuisine and over 45 wines by the glass, you will be wanting for nothing. I would say that Barcelona is delivering the next best thing to strolling the streets of Spain, but from my experience, it is just as good. Yup, I said it.