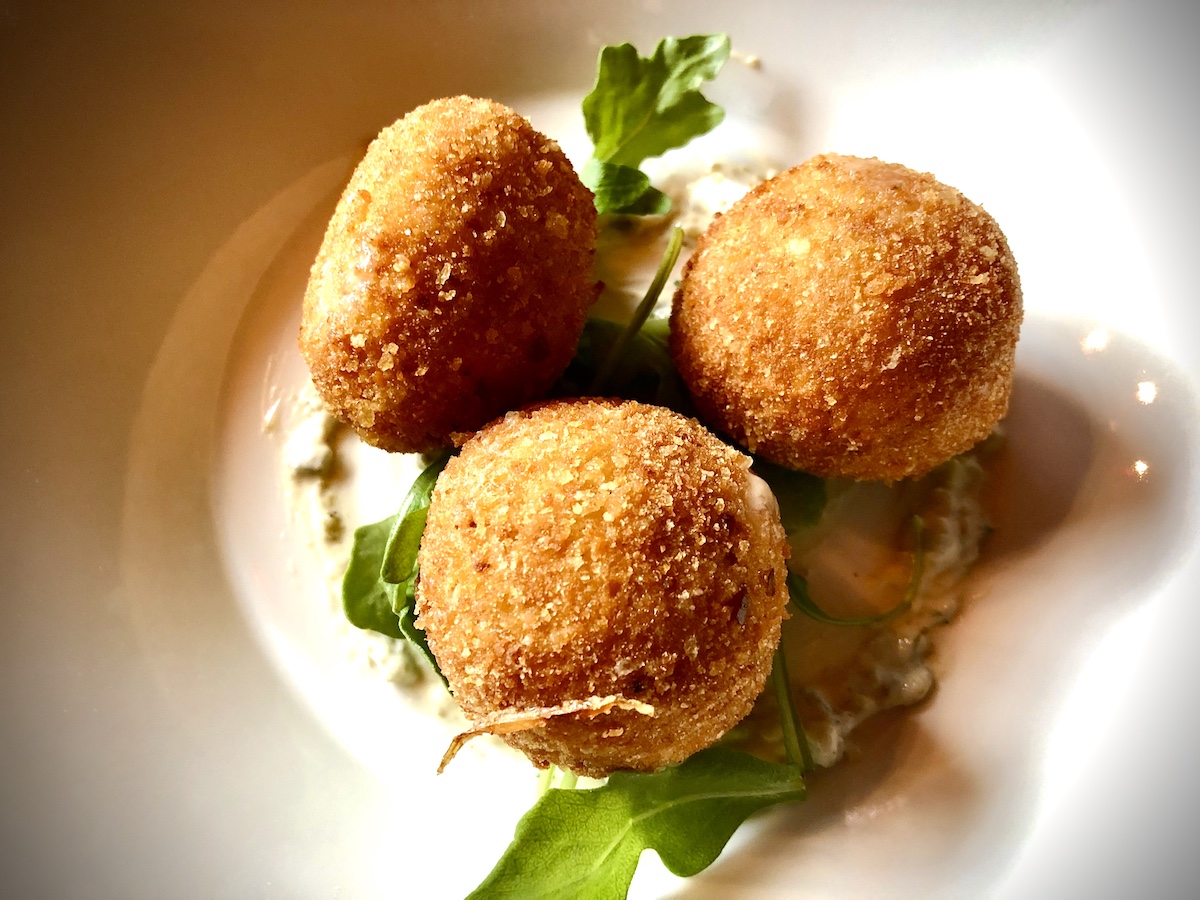 South Norwalk, Connecticut is going through a renaissance and is now known as SoNo. This burgeoning area is dotted with trendy shops and restaurants that have a vibe reminiscent of the SoHo section of nearby New York City. One of the newest restaurants to pop up is Bruxelles Brasserie. This charming European inspired brasserie is serving up the flavors of France and Belgium, with a dash of other European influences. At the helm is renowned European Chef, Roland Olah. After winning a Green Card in a lottery, Olah left his position as Executive Chef at the renowned Café Erté in Hungary and headed to New York City. Here he honed his skills under the tutelage of Chef Daniel Boulud before moving on to Connecticut where he held the Executive Chef position at Martel in Fairfield. Now partnered with the Birdman Restaurant Group, Bruxelles Brasserie is rapidly developing a loyal and well-earned following.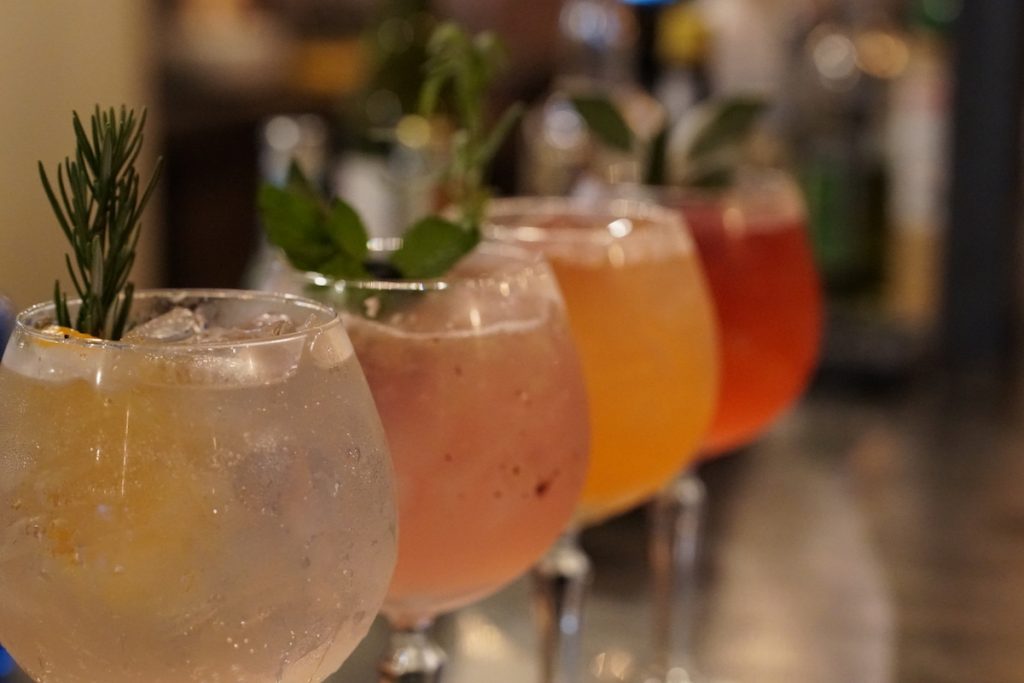 We started our evening at the well-fortified bar which carries a wide range of European draft and bottled beers, as well as an array of interesting cocktails, but what grabbed our attention was the "Gin Bowls." An influx of quality craft gin distillers across Europe has resulted in it being extremely popular and gin bowls are presented in balloon glasses that allow the gin to breathe and the aromas to waft. Bruxelles Brasserie offers them up in an array of compelling choices. We greatly enjoyed the Jackalopes Tea (Drumshanbo Gunpowder gin (Ireland) and fresh lime juice, topped with Fevertree elderflower tonic water, red grapefruit and raspberries) and the Dutch Courage (Bols Genever (Amsterdam), elderflower liqueur and Cointreau, topped with Q grapefruit soda, a fresh orange slice and blueberries).
Imbibing the Gin Bowls acted as an effective aperitif and we welcomed the arrival of the first wave of delights that would come out of Chef Olah's kitchen. This started in the form of Belgian Croquettes (Jamon Serrano, cheese, fresh herb remoulade). These crispy delights paved the way for the classic Steamed Mussels (Belgian ale, toasted baguette, frites, aioli) and the simply extraordinary Sautéed Spicy Shrimp (roasted garlic, hot Calabrese pepper, creamy mascarpone polenta)—a dish I could happily enjoy every day for eternity.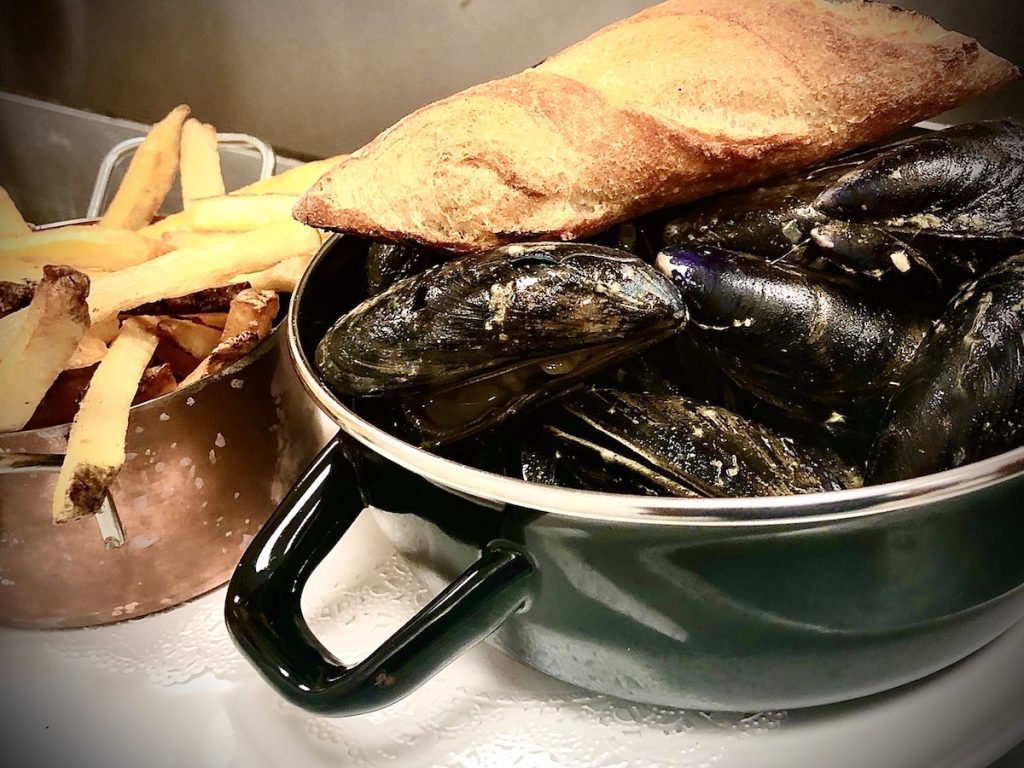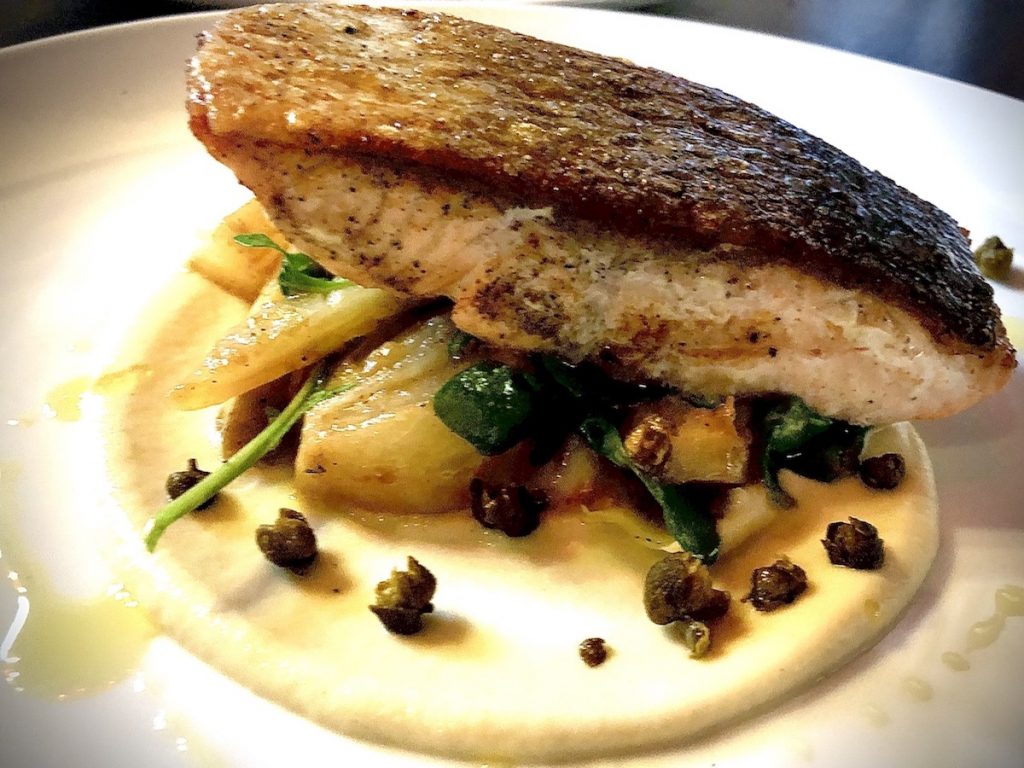 After choosing one of the over 20 wines by the glass, we were delighted by the arrival of the Seared Salmon (sunchoke puree, braised artichoke and fennel, arugula, fried capers, lemon oil), which was executed to perfection. Next up was the classic, Beef Bourguignon (celeriac potato mousseline). This dish can be found in many variations and names around the world, but suffice it to say that Chef Olah exercised his classic culinary skills. The Roasted Brussel Sprouts (bacon, peppadew, confit cipollini onion) that that rode shotgun to this masterpiece was the perfect accompaniment and rounded out an extraordinary meal.
It was a classic chocolate cake and creme brûlée that satisfied our sweet tooth before heading off into the evening. The ambiance, hospitality, and sheer soulfulness of Chef Olah shines through in every possible way. Brasserie Bruxelles is well poised for a long and successful run.