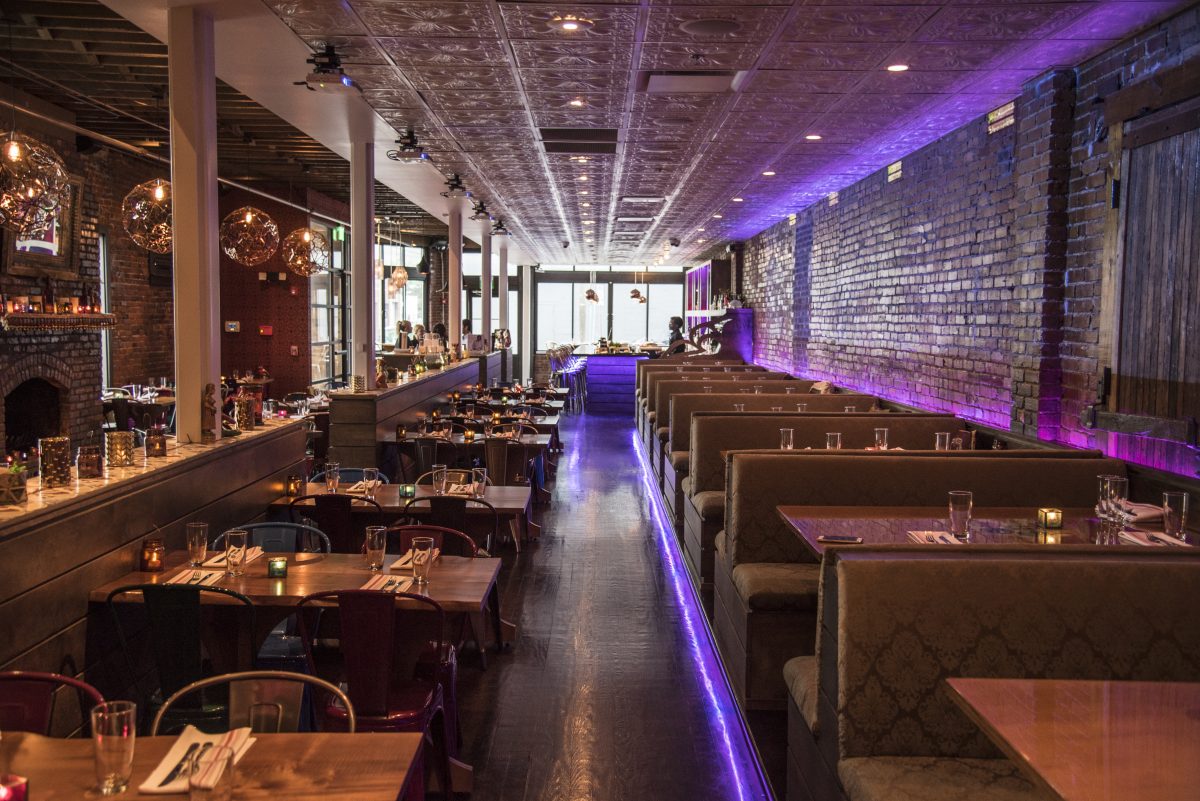 The days of the perception that Indian food is the $8.99 "All You Can Eat" buffet are thankfully coming to an end and Chauhan Ale & Masala House is certainly one of those leading the movement. At this point their awards and acknowledgements are stacking up deeper than a 20 oz imperial pint of one of their spice-infused beers, which is exactly how we started this incredible meal. The "Ales" featured on the menu at Chauhan Ale & Masala House are exclusively brewed by Mantra Brewing Company (another collaboration of Food Network Celebrity Chef Maneet Chauhan and her 'partner in crime' husband Vivek Deora). These two are simply unstoppable and along with their local partners, they have truly taken Nashville by storm.
Deeply devoted to creating a unique dining experience in Nashville's bustling food scene, Executive Chef Maneet Chauhan's Indian roots, zest for travel and affection for Southern cuisine have been beautifully integrated into one of the most original restaurant concepts that I have come across in quite some time. Add to that the expertise that Indonesia's "Businessman of the Year," Vivek Deora brings to the table and it should come as no surprise that they have two new cutting-edge restaurants coming down the pike in short order.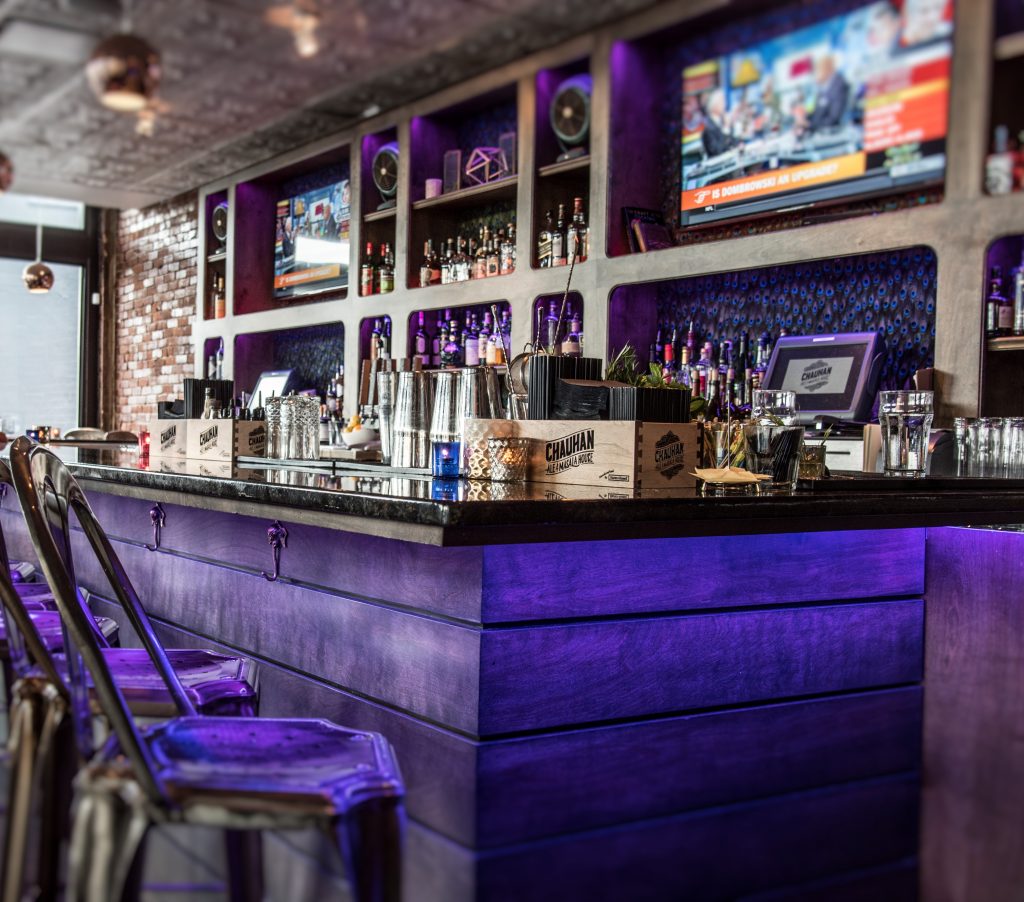 Although the restaurant also boasts a highly lauded cocktail menu and an ample wine selection, we decided to start off this exciting experience with a flight of Mantra Beers. The Sun Salutations (witbier- mango, habanero, jalapeno), Summer Salt (gose-salt, coriander, toffee), Saffron IPA (west coast ipa- saffron, cardamom) and Japa (milk chai stout- hibiscus, roasted malts) were all extraordinary and seamlessly set the table for what was to be a globally-inspired Indian meal like no other.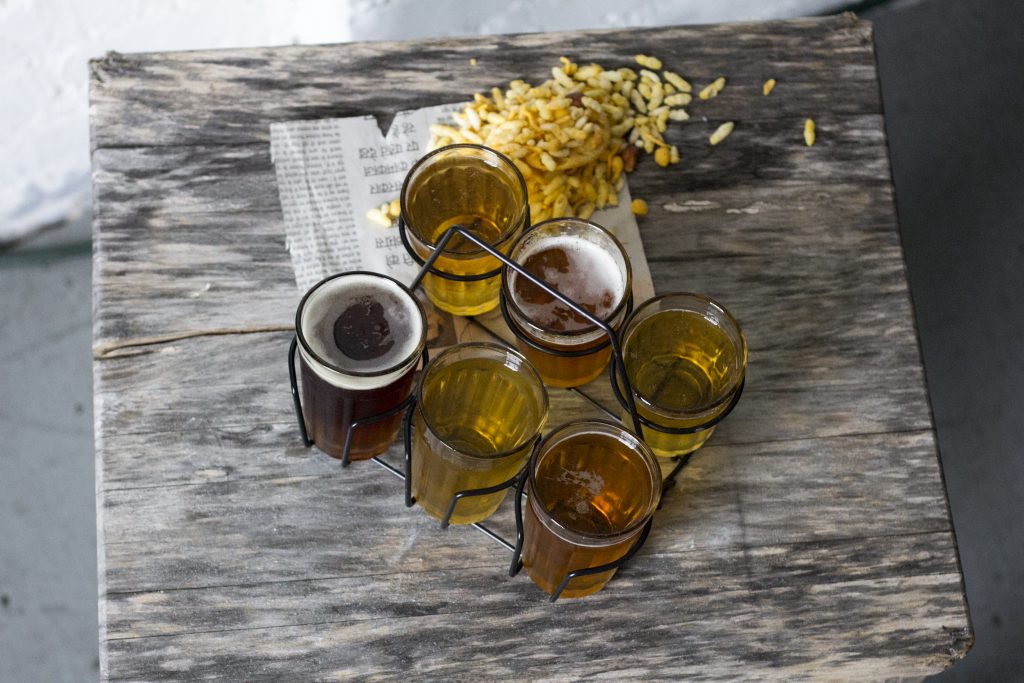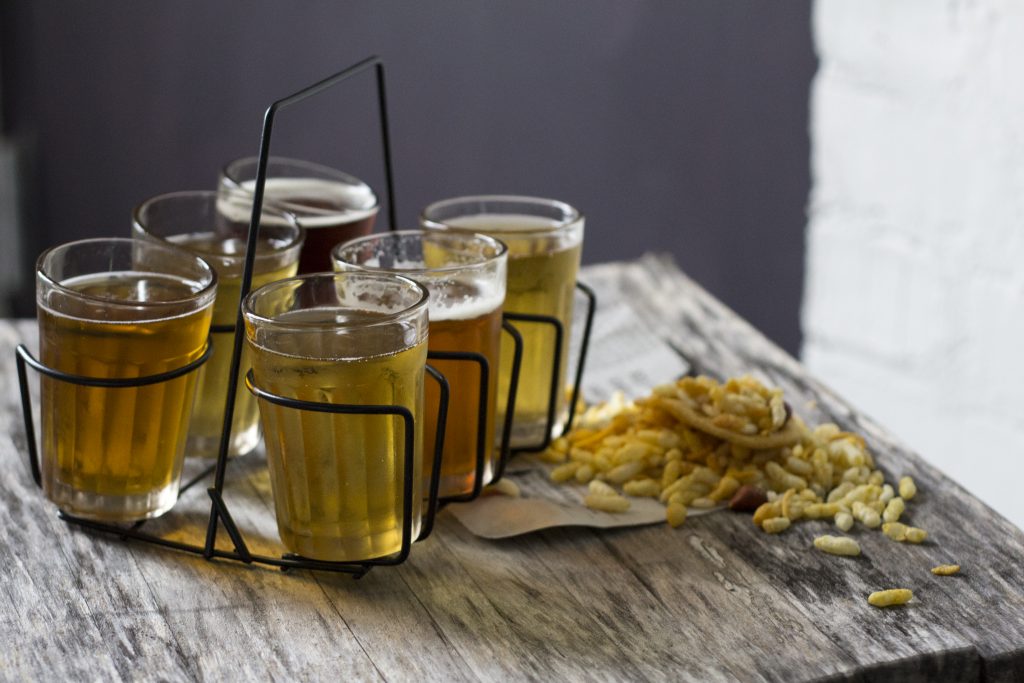 As we dug into what was to be one of the great feasts of my lifetime, the appetizers sang with flavor. The Kale Pakora Chaat (kale chips, spicy garbanzo, tamarind, mint, yogurt) broke the surface and laid the groundwork for the delivery of the Gol Guppa Shots (semolina puffs, black garbanzo, potato and mint cilantro water)—a very interesting riff on a classic. The Mussels Tikka Masala (tomato fenugreek sauce with artisan grilled bread), although familiar in name, simply played an original and delicious tune. The Lamb Keema Papadi Nachos (spicy lamb keema, papadi chips, tamarind chutney, provel cheese and cucumber tomato kachumbar) disappeared from the table almost as quickly as they arrived and were a perfect ending to the appetizer portion of this unique experience.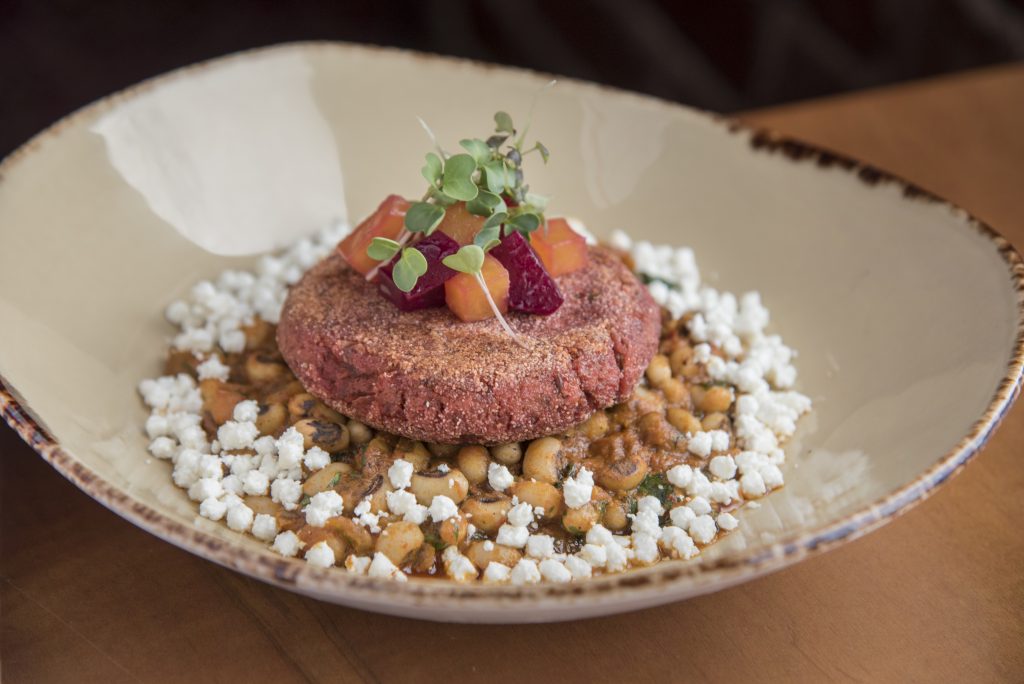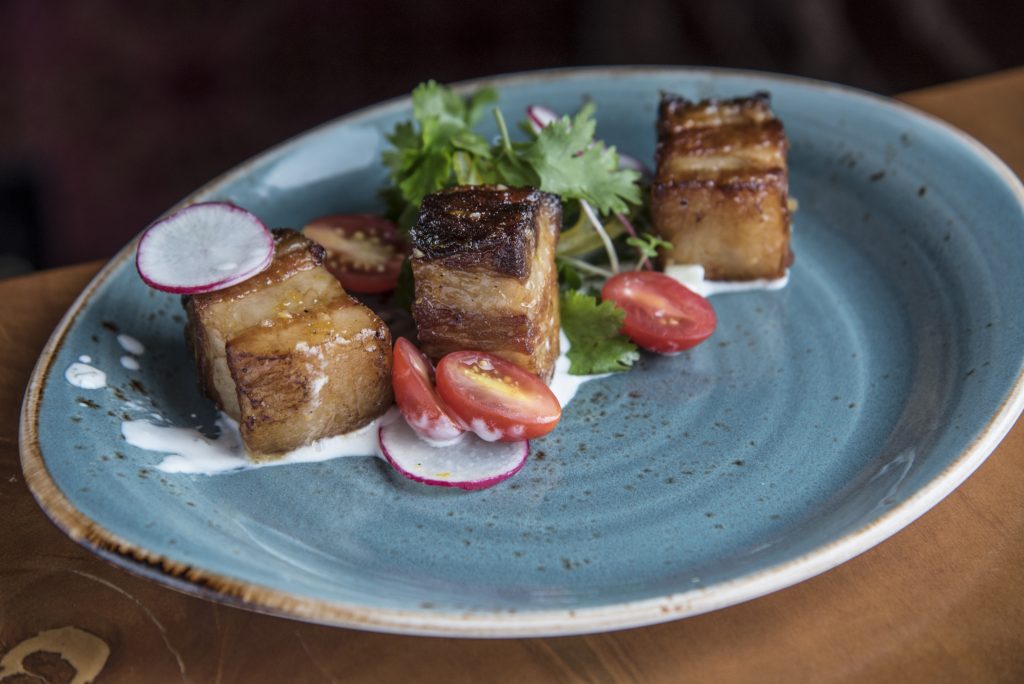 Our entrees seamlessly kept pace and to make sure that none of the love from the Kashmiri Spiced Braised Lamb Shank was left to fend for itself on the plate, we happily mopped it up with some of the housemade Garlic Parmesan Naan and Tandoori Roti—unreal! The arrival of the Hyderabadi Ribeye (grilled ribeye, nawabi spices, mashed spinach potatoes and brussel sprouts) and the Parda Kathal Biryani (basmati rice and green jackfruit casserole, robust spices, raita and papadum) carved in stone the impression that this is a restaurant that is truly cutting their own path.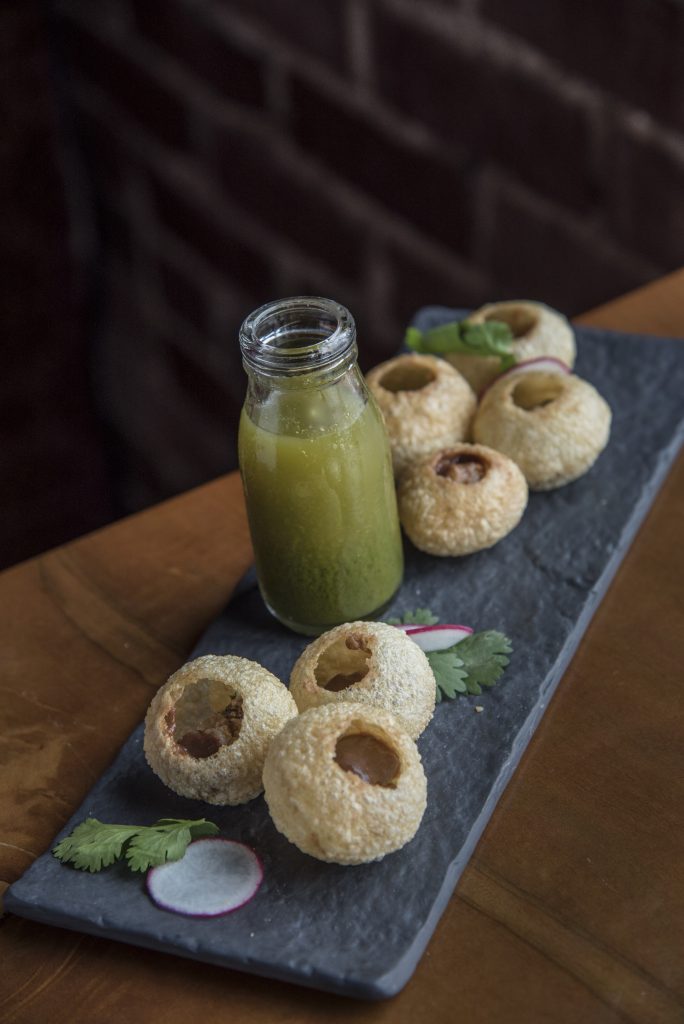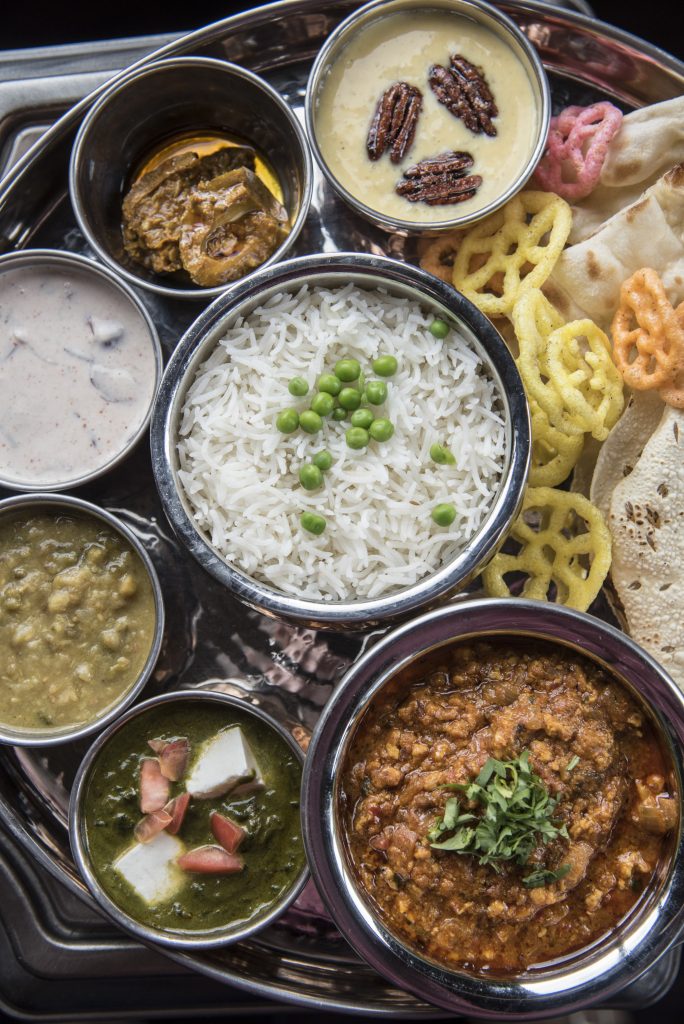 Admittedly, we did have just enough room to indulge in what was quite simply a dessert masterpiece. The Gulab Jamun Saffron Rose Cheesecake (traditional gulab jamuns, NY style cheesecake with strawberry pomegranate molasses) was enough to quite simply push us over the edge.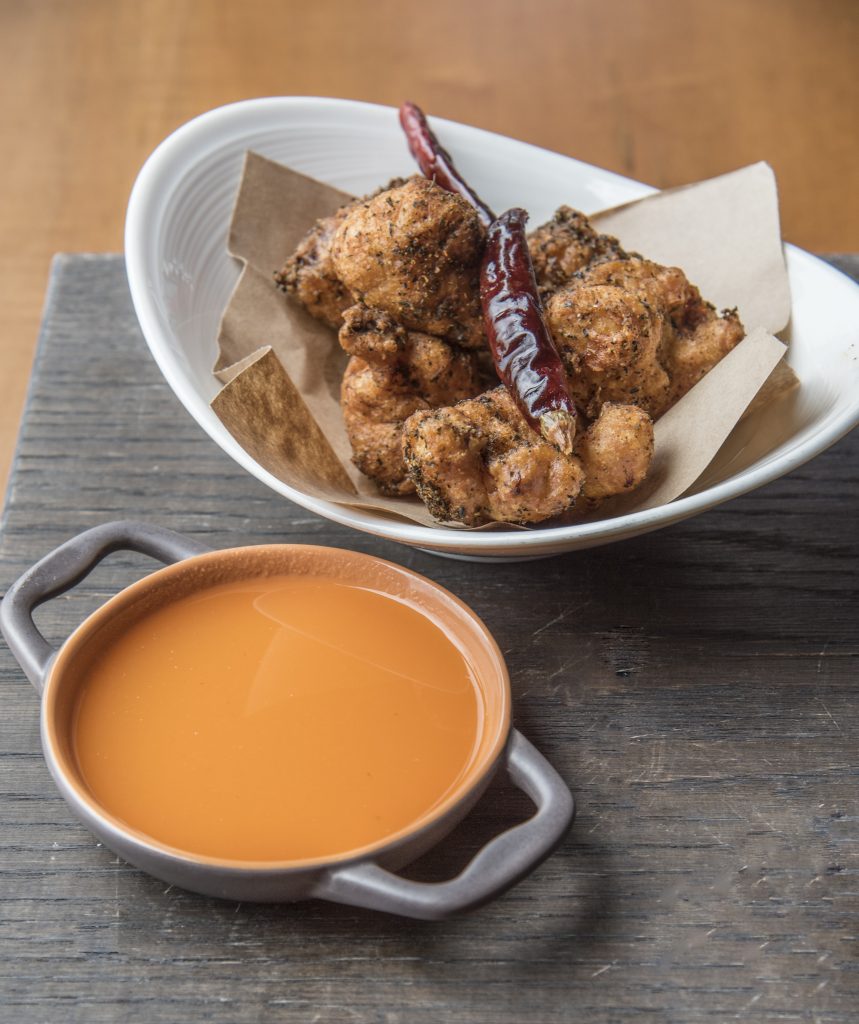 Chauhan Ale & Masala House has become a true favorite amongst locals and celebrities alike and is a recognized leader in the industry. The fact that they have been acknowledged as one of Nashville's Top 10 Best Restaurants by Nashville Lifestyles, Best Lunch by Nashville Scene and one of the Best New Restaurants of the Year by Thrillist should come as no surprise. I only wish I could bestow both Chauhan Ale & Masala House and Mantra Brewing Company with an award of my own—Most Creative!