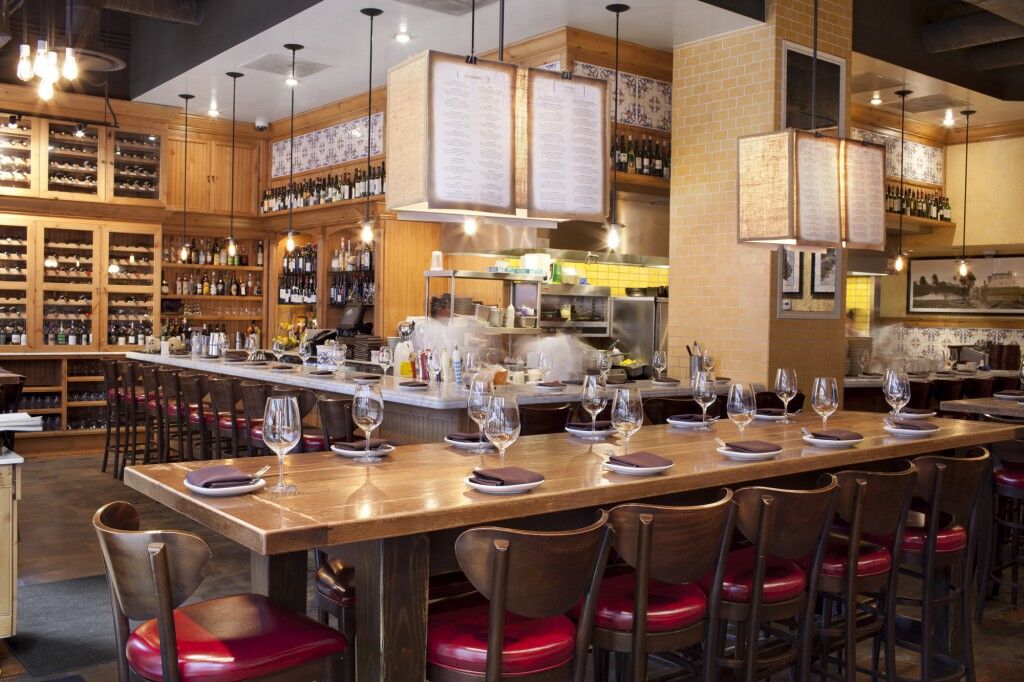 Conveniently located on the Magnificent Mile, The Purple Pig in Chicago has been making waves in this city's culinary scene since opening in 2009. Located at 500 North Michigan Avenue, the restaurant colorfully offers 'Cheese, Swine and Wine.' Recipient of the James Beard, Rising Star Chef 2014 honor, Jimmy Bannos Jr. is a fourth-generation restaurateur who has been trained by an array of nationally renowned chefs and amongst a wide array of inspired dishes, he quite effectively showcases the flavors of Italy, Greece and Spain.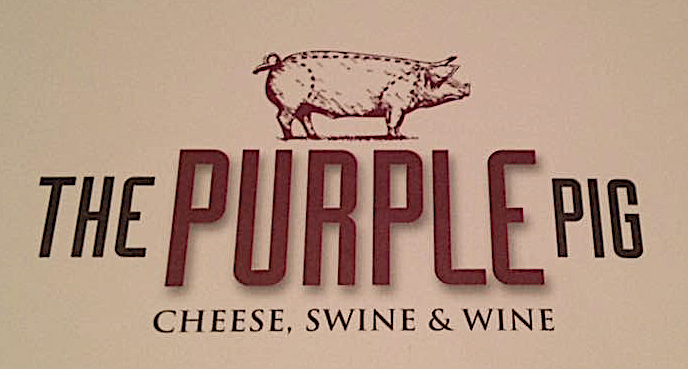 We started our culinary journey with a dish aptly named "Olives, olives, olives." This creative appetizer was a totally unique exploration of olives prepared in many different ways. It included chorizo-stuffed, fried  olives and quail eggs soaked in olive juice that fooled the eye into thinking they were Kalamata olives—extraordinary and certainly memorable. Next to tantalize our palate was a rather unique cured meat plate that included Orange Walnut Salami, Duck Prosciutto, and Coppa. These simply delicious and decadent morsels were accompanied by cornichon jam, pickled red onions, and garlic with orange. Sounds delicious, right? But hold the presses. The pièce de résistance of this segment of our feast was in no uncertain terms the house-made baguette with house-made goat cheese, thyme honey, field spring onion flowers and walnuts. This is without a doubt one of the most delicious things that have ever crossed my lips and as someone that lives 711.47 miles away from a repeat of this delectable treat, for the time being, it will only live in the best of my dreams.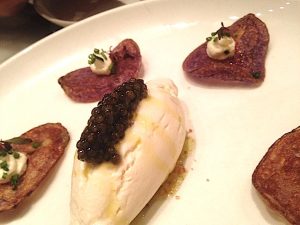 With our taste buds in overdrive, it was time to indulge in what I had been looking forward to all night—the Caviar and Potato Ice Cream (served with house-made potato chips and crème fraîche). This dish did not disappoint and surprisingly, had no sugar—a purely savory and quite delicious stroke of genius.
The Purple Pig notably offers a fine selection of boutique wines and their professional team is more than happy to pair each and every dish with the appropriate co-pilot. The wines certainly elevated the dining experience and it was refreshing to see many labels with which I had no experience.
Moving on to our entrees, we were once again impressed by the Alaskan King Crab (white asparagus and passion fruit) and the Smoked Pork Ravioli (with spring truffles, green garlic and balsamic). As asparagus was abundant at this time of year, we also enjoyed a plate of both White and Green Asparagus (served with a soft boiled, then deep fried egg)—another winner!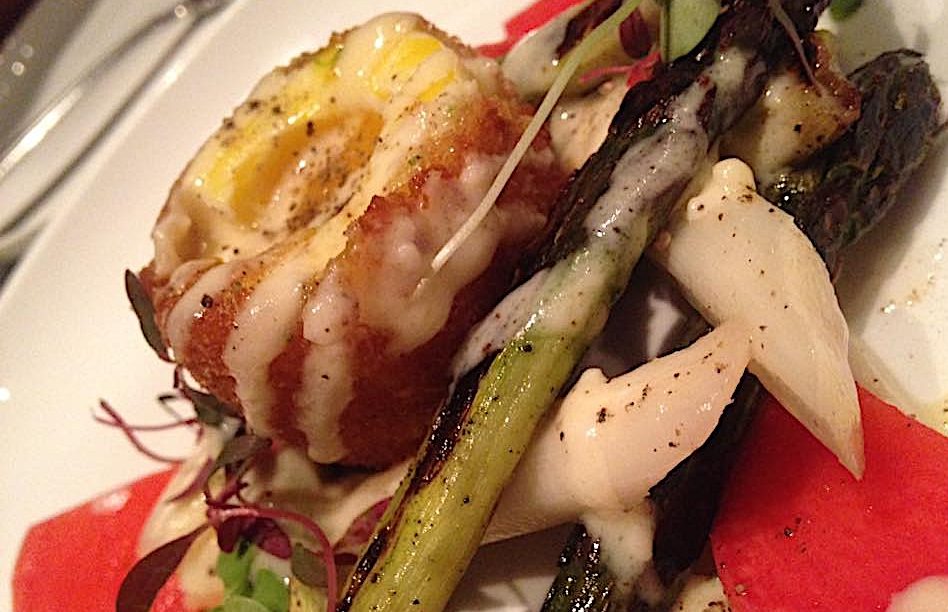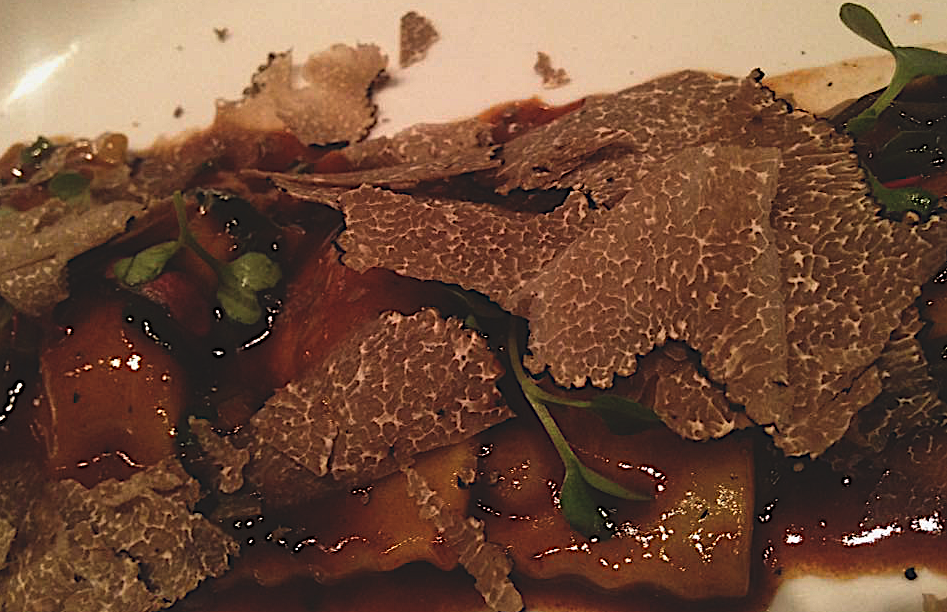 To finish off this extravagant meal, we managed to alleviate our sweet tooth with a classic Lemon Bar and the "Manna Cotta"—a couple of delicious desserts and a fitting finale to what was an excellent experience and one that will most certainly be revisited on my next trip to the Windy City.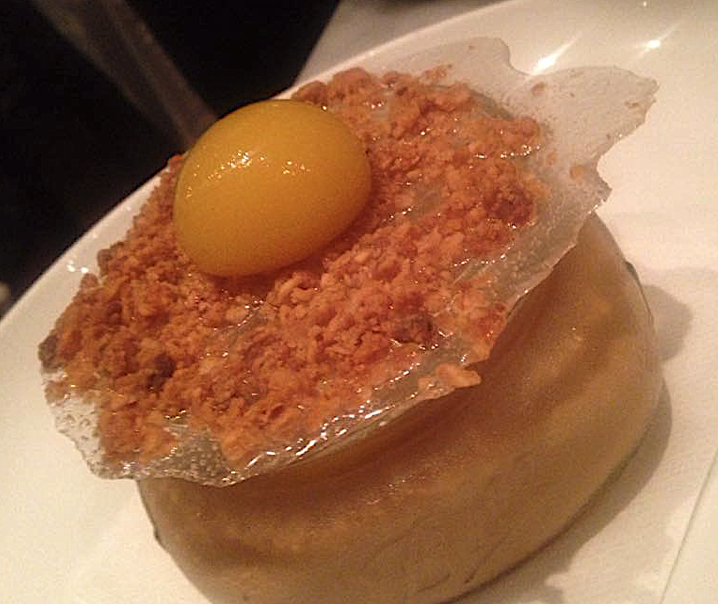 Dubbed the "Prince of Pork" by Dana Cowin (Food and Wine Editor and Chief); Jimmy Jr. brings his love for Mediterranean food to the Windy City in fun, inventive ways. Since opening under his leadership, the Purple Pig has received numerous accolades, including being named one of 2010's "10 Best New Restaurants in America" by Bon Appétit magazine; and a Bib Gourmand recipient from the Michelin Guide Chicago in 2011, 2012, 2013 and 2014; among other honors.