With over 30 contemporary Latin restaurants across the United States and additional outposts in Hong Kong, Tokyo and Mexico, and after being credited for introducing Latin cuisine through his restaurants in Dubai, Qatar and Serbia, 48 year-old Chef Richard Sandoval is apparently just getting started.
His experiences growing up in Mexico City with a grandmother who taught him to respect fresh, authentic ingredients and to create vibrant flavors, and with a restaurateur father who imparted the wisdom of hospitality, became a true launching pad for this wouldbe global entrepreneur.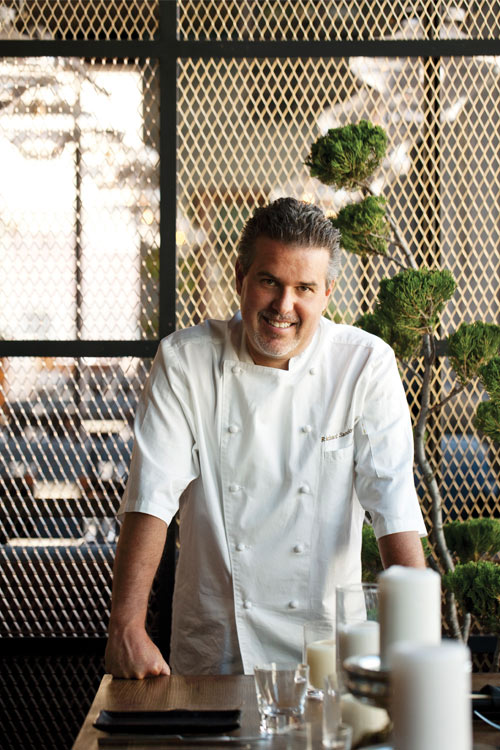 It was 1997 when Sandoval first opened Maya, his flagship modern Mexican restaurant on New York's Upper East Side, and the rest, as they say, is history. Elevating Latin dining in each market he has a presence in, Sandoval has quickly become a creative force in the global restaurant industry. He is a pioneer with a mission — combining authentic Latin ingredients with international flavors and inventive techniques to create new and unexpected concepts. Apparently, this vision is being embraced by many, as nine of his restaurants have been voted best in their category.
Jetset recently caught up with Chef Sandoval in New York . . .
Jetset: What was the genesis of your interest in being a chef?
Chef Sandoval: My first love was tennis. I wanted to be a professional tennis player. I played in college and I instructed, but I grew up around the restaurant business with my father. He had a very iconic restaurant in Acapulco called Madeiras. Also, when I was younger, I spent a great deal of time at my grandmother's house in Mexico City. In Latin culture, everything revolves around food. I remember, in my childhood, sitting in her kitchen with the cooks tasting their food and on the weekends, there were always huge family reunions. She was the matriarch of the family and we would sit at long tables with 20-30 people and trays of food would be passed around. Also, my grandfather was a banker and he used to entertain a lot. During these events, I remember tasting European butter, cheeses and hams. So at a very young age, without knowing it, my palate was beginning to form.
"I work 24 hours a day and I am even creating menus in my sleep — I wake up with new menus."
Jetset: What came next?
Chef Sandoval: After playing the tennis circuit in Europe, I had to make a decision as to what I really wanted to do. I wasn't making money being a professional tennis player, so I had to decide if I wanted to teach tennis or make a career change. I thought a lot about it and I had a passion for food, so I decided to enroll at the Culinary Institute of America. From there, I went back to my father's restaurant in Mexico and worked with him for about four years and opened an Italian restaurant for him. Then I was ready for another challenge, so I chose to go back to New York. I started my first restaurant there called Savann which was kind of an American-Asian fusion. During this time, I really started to learn about the New York dining scene, and after a few years, I realized that there wasn't any cuisine in the city that properly interpreted my culture. So this is when I decided to open Maya. I very quickly received two stars from The New York Times, and after that, my career just took off.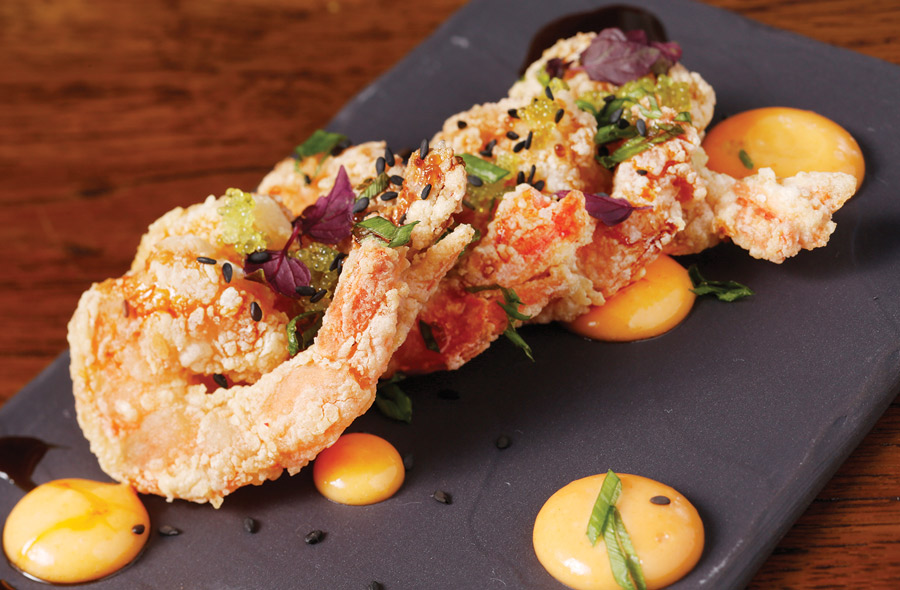 Jetset: Who have been the greatest inspirations for you in your career?
Chef Sandoval: I always admired Chef Nobu Matsuhisa. I really appreciate his cuisine. He was the first one to integrate Japanese with Latin. He had spent a lot of time in Peru, so in his restaurant, he was one of the first top chefs to integrate cilantro and serranos and other types of chiles. Even though it was a Japanese restaurant, you could see a lot of Latin influence. I really admire how he was able to combine those two cultures.
Also, Douglas Rodriguez. He was the first Latin chef to open a lot of doors for everyone. I think at that point, people really started seeing the potential of Latin food. Prior to that, Latin food was seen as very casual — he took it to another level.
Jetset: It seems like every other week you are opening new restaurants in some interesting part of the world. How do you manage to find the time to handle all of that responsibility?
Chef Sandoval: I am a micromanager. I'm a complete control freak and I have to be involved in everything. I work 24 hours a day and I am even creating menus in my sleep — I wake up with new menus.
Jetset: What is your ultimate goal?
Chef Sandoval: The day when I just start opening restaurants just for the hell of it.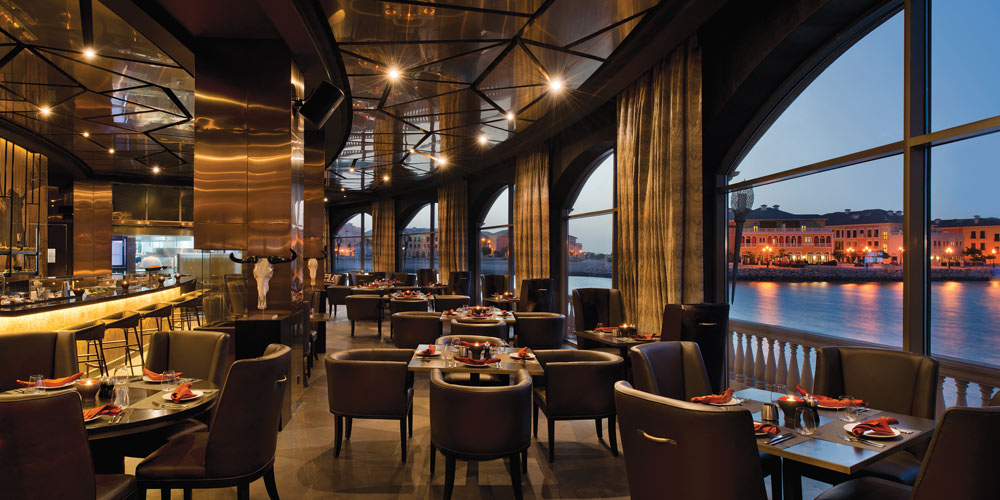 Jetset: Is it true that you are currently in the process of opening six restaurants simultaneously?
Chef Sandoval: Yes, we are, but it is not by choice. You know restaurants — you say you are going to open in three months and then six months later, they are done — they are never on time. The good thing is that every restaurant already has a team, so it's not like we are starting from scratch. My job is to show up for each team and go through what needs to be done.
Jetset: What is your favorite ingredient? Is there one that you are obsessed with?
Chef Sandoval: I love chiles.
Jetset: What is your next restaurant going to be?
Chef Sandoval: Toro, a gastro bar at Esperanza in Cabo San Lucas.
Richard Sandoval Restaurants (RSR) is now a leading international restaurant group with over 35 concepts. Chef Sandoval's platitudes and awards are truly too numerous to name, but include Mexico's National Toque d'Oro, Bon Appétit Restaurateur of the Year and Cordon d'Or Restaurateur of the Year. His vision of elevating and fusing Latin cuisine has taken hold in cities around the world and will certainly lay the groundwork for many generations of culinary innovators to come.