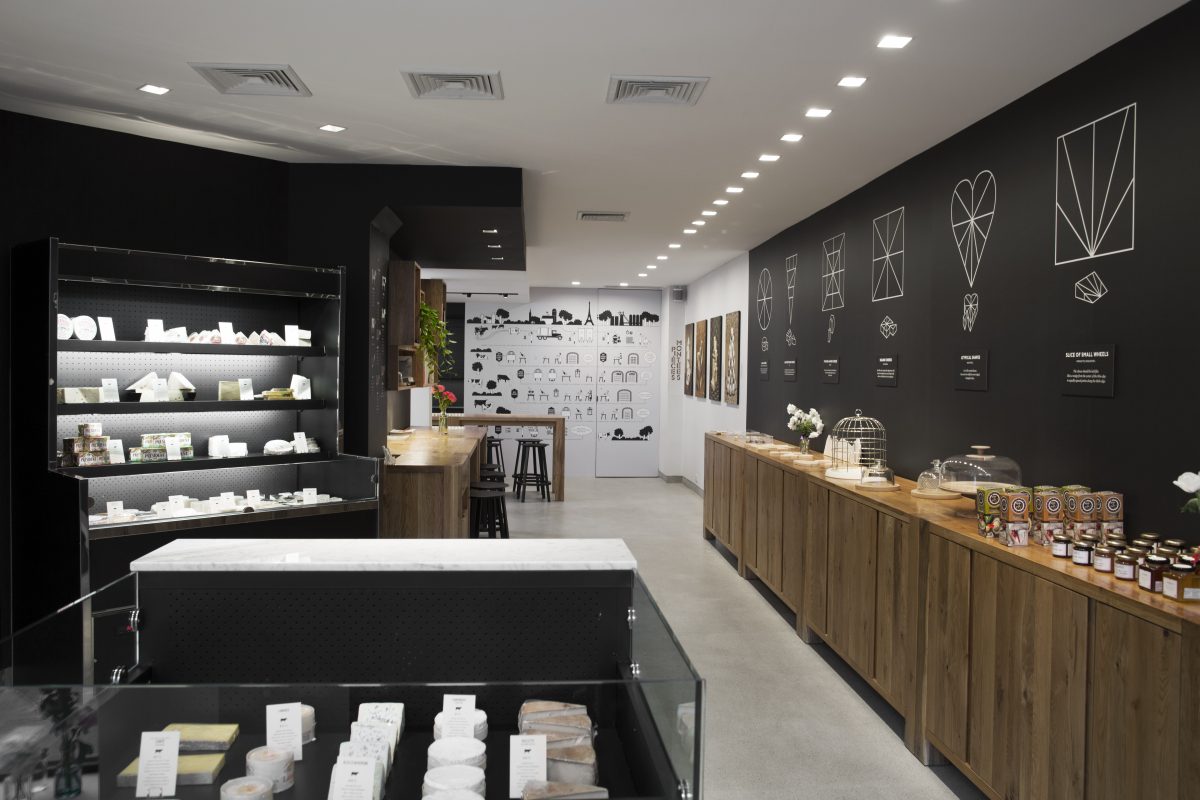 Recently I was fortunate enough to attend an event celebrating the end of "Men's Fashion Week" held at The French Cheese Board (an umbrella organization for French dairy products). What made this event especially unique was most certainly its location. We sipped fine wine and tasted an extraordinary array of French cheeses at their first concept store in the United States, which is firmly planted at the intersection of food, design and culture in the heart of New York City's trendy Soho neighborhood.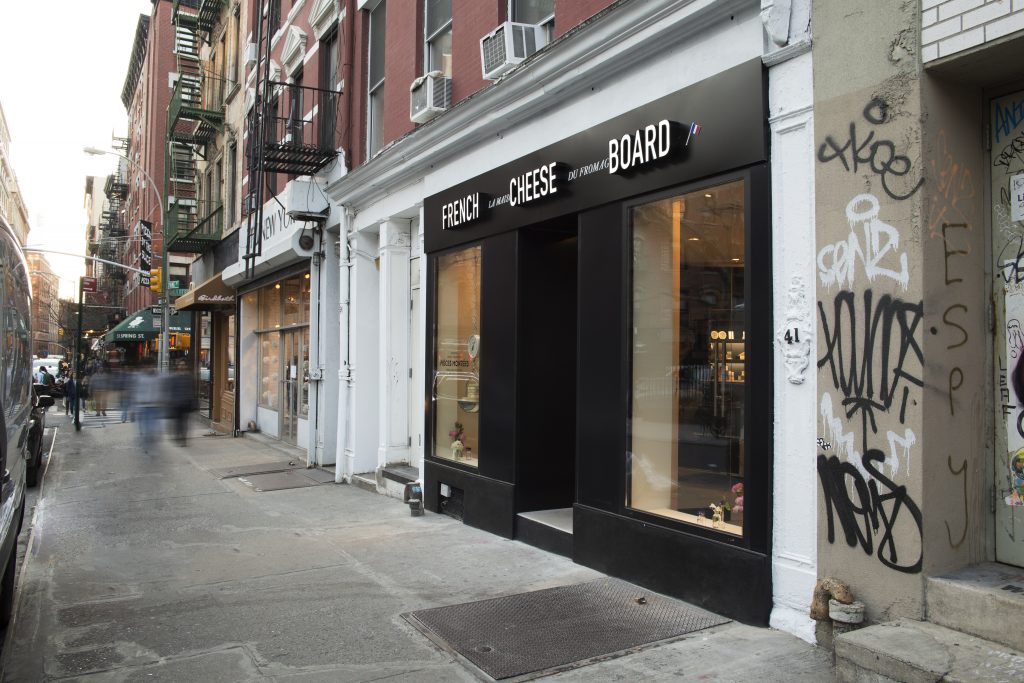 "We wanted to create a modern hub for foodies to share an immersive experience anchored in the exploration of the artisanal making and flavor of French cheeses," said Laurent Damiens, Head of Communications for the French Cheese Board. "Our store represents a new space for us to support our consumer-first approach and drive authenticity and innovation around the French industry's offerings and ideals."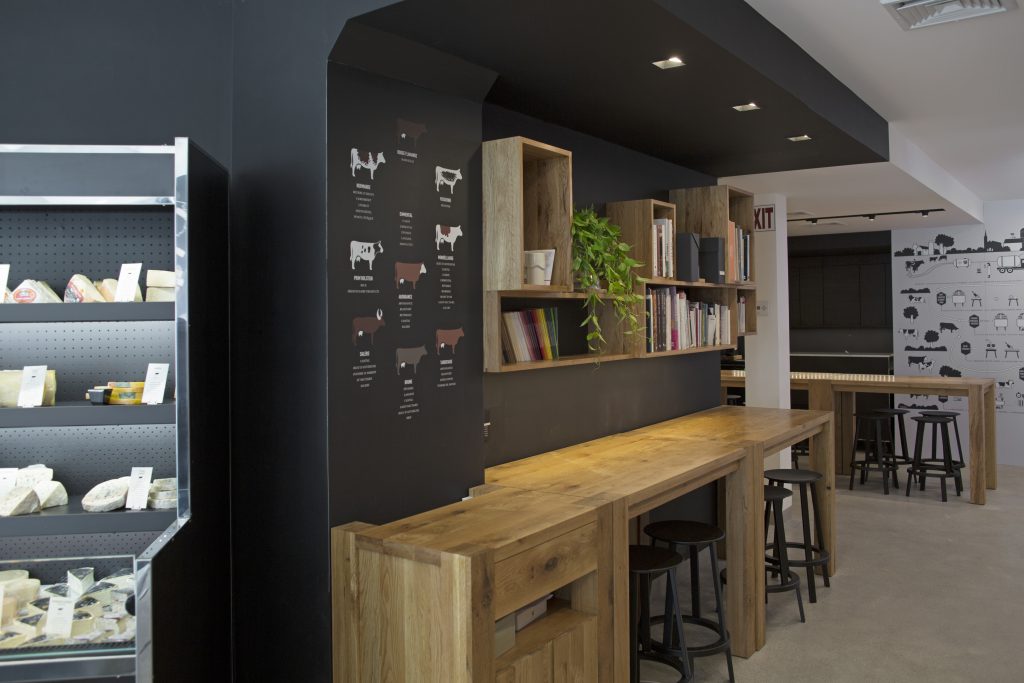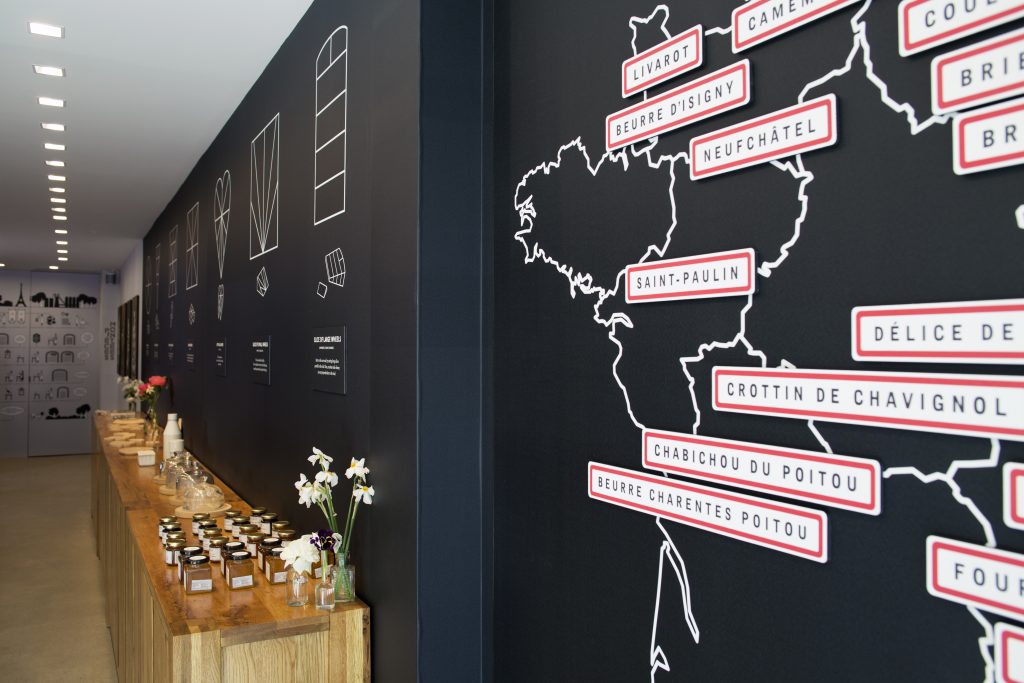 Thoughtfully Designed by the French duo of Ich & Kar, this truly unique concept store transforms the idea of a mere boutique into an interactive experience designed to discover cheese culture through a creative and intuitive interactive environment. Magnetic walls seamlessly shift displays, while bespoke installations and elaborate educational murals edify you about French cheeses in a fun and exciting way.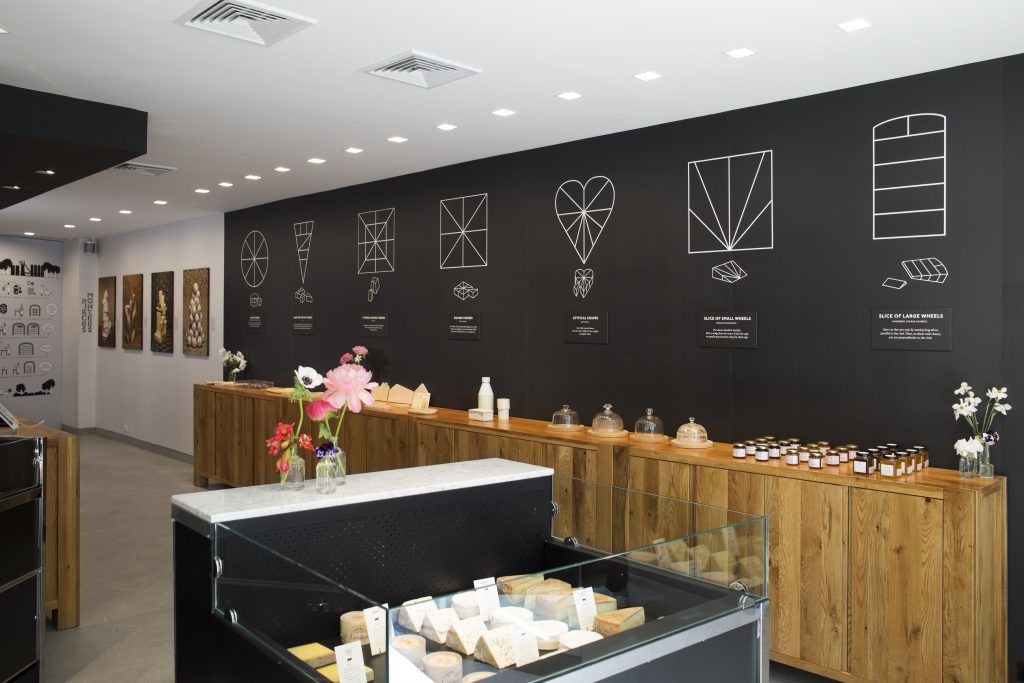 To launch the flagship location, the French Cheese Board thoughtfully chose a neighborhood that resonates with the pursuit of high-quality products and premium experiences. This experimental space is greatly enhanced by a talented team of certified Cheese Masters with unrivaled backgrounds in flavor chemistry and a superior knowledge of cheese and beverage pairings. Also serving as a customizable venue for creative moments in cuisine, art, lifestyle and education, they are leveraging their partnerships with industry and pop culture influencers to help build out culturally exciting experiences, which will serve as private events throughout its year-long programming.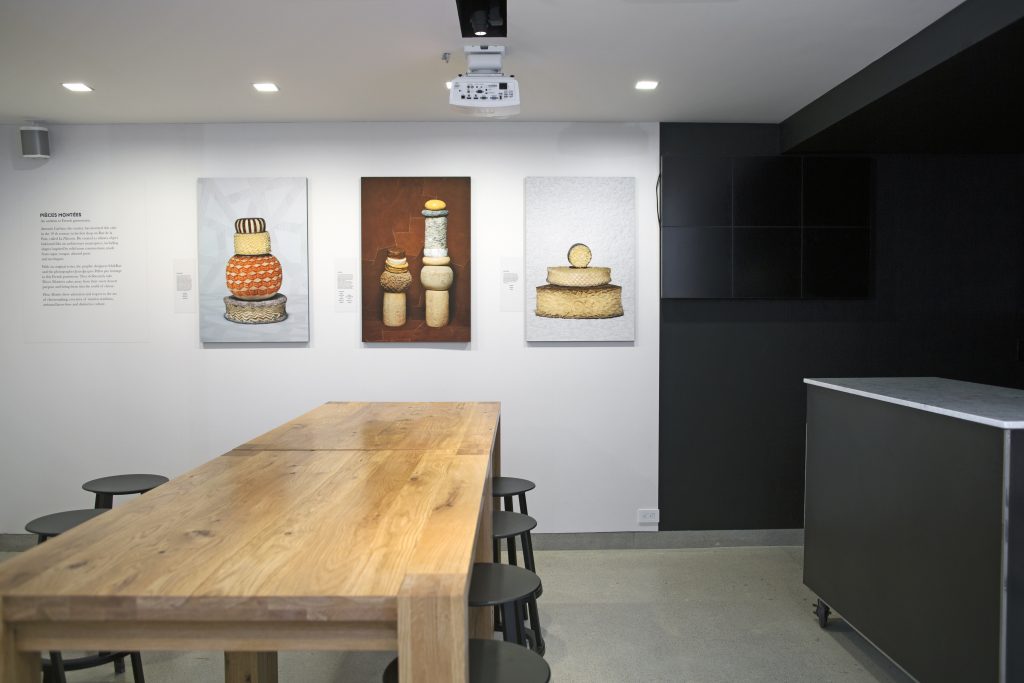 If like me, you are a die-hard lover of French cheese and culture, this is a location that will continue to beckon.