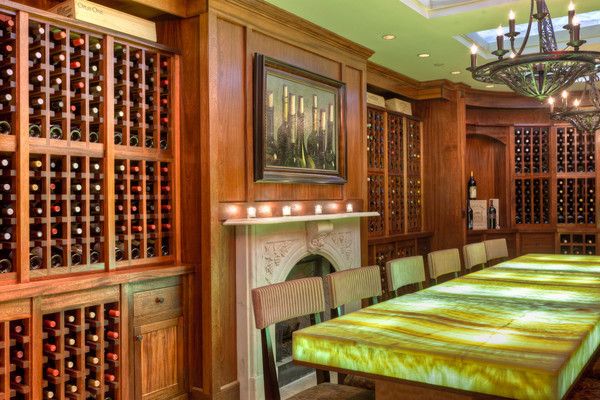 Located in swanky Greenwich, Connecticut, Gabriele's Italian Steakhouse is enriching the lives of Fairfield County residents and anyone lucky enough to make their way across its threshold. Situated just a stone's throw from Greenwich Avenue, Gabriele's delivers a quality experience from the moment you enter. This comfortable space is an architecturally-stimulating environment consisting of a round space set inside a rectangular one, thus creating a dramatic ambiance that sparkles with energy.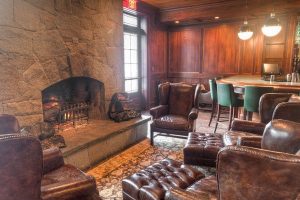 Tastefully accented with dark wood floors, Venetian plaster walls, and coffered ceilings, it is elegant without being pretentious. A wide array of top shelf spirits amidst a vibrantly lit backdrop provide a compelling bar area outfitted with high-back leather stools and high-top tables which thoughtfully complete the environment.
The menu is a contemporary interpretation of classic Italian and steakhouse fare that seems to raise the bar in just about every category. I would highly recommend starting what is sure to be a delightful dining experience with the mini burrata (oven roasted tomatoes, chili pepper), the charred pear & prosciutto (roasted and drizzled with truffle honey), or the classic ahi tuna tartare (with tobiko, cilantro, cucumber, sesame, avocado, and wonton crisps). Each and every dish seems to rise above expectations, as everything at Gabriele's is of significant quality. The relationships with their purveyors are quite impressive, and are demonstrated by the parade of fine, incredibly fresh cuisine that continuously flows from the kitchen.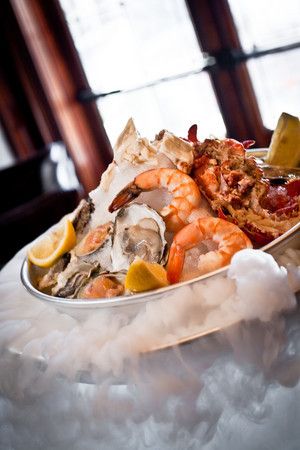 Prior to digging into the steaks, you will not be disappointed if you choose to climb the seafood tower which highlights jewels from the ocean such as chilled lobster, lump crab, shrimp, oysters and clams; served with house cocktail sauce, mustard aioli, and chili-spiked red wine mignonette. This will simply delight any patron with a heartbeat.
Gabriele's formidable wine list will certainly provide ample selections to ride shotgun with your entree. The steaks are hand-selected, prime beef, wet or dry aged, and seared to perfection with their custom built, high-heat broiler. From a hearty porterhouse to a bone-in ribeye, the selections are sound and there is no need whatsoever for any additional sauces or accoutrements to dress them up — the quality of the beef is more than enough to satisfy. Add to that an array of salads and sides including broccoli rabe, truffle button mushrooms, and creamed spinach, and conversation is sure hit a lull for quite some time.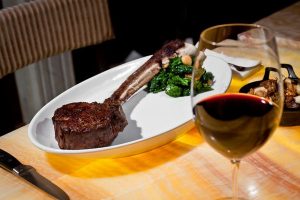 Gabriele's truly offers something for everyone. The wood-burning, stone fireplace provides a true sense of coziness as it looks out over a large green. If you choose to elevate your experience, private dining can be accommodated in the wine room, which is lined with over 2000 bottles of global varietals, styles, and vintages wrapping around an impressive onyx dining table that seems to illuminate the room. If you happen to be within striking distance of Greenwich —or want to do as I did and make this a destination — Gabriele's is sure to soon land on your list of favorite restaurants.