It took a team consisting of talented artisans, woodworkers, ceramists, a sculptor and a blacksmith to create the art and décor that adorn the Upper West Side's, Trattoria Machiavelli. Capturing the magical beauty of Renaissance-era Italy as well as its exquisite food was the dream of veteran restaurateur, Nathalie de la Fontaine. The attention to detail is undeniable as you wander into this beautiful establishment that seamlessly integrated the indoors with the outdoors on a late summer evening. Admiring the craftsmanship of all of the custom work is enough to keep you busy for the first 15 minutes, but eventually, the wonderful aromas creeping out of the kitchen will pull you back on course.
Combining seasonal, Mediterranean ingredients to create delicious, traditional dishes with a fresh, modern feel, is the signature of Machiavelli's colorful chef, Gian Pietro Ferro. Growing up in Italy and working in his uncle's restaurant formed the foundation of Ferro's passion, which ultimately took him into the kitchens of some impressive American restaurants before ending up at the helm of Machiavelli. Chef Ferro has a deep commitment to elevating his dishes with the freshest, highest-quality produce and proteins available. Add to that impeccable, handmade pasta and a raw unbridled passion, and the vision starts to come together.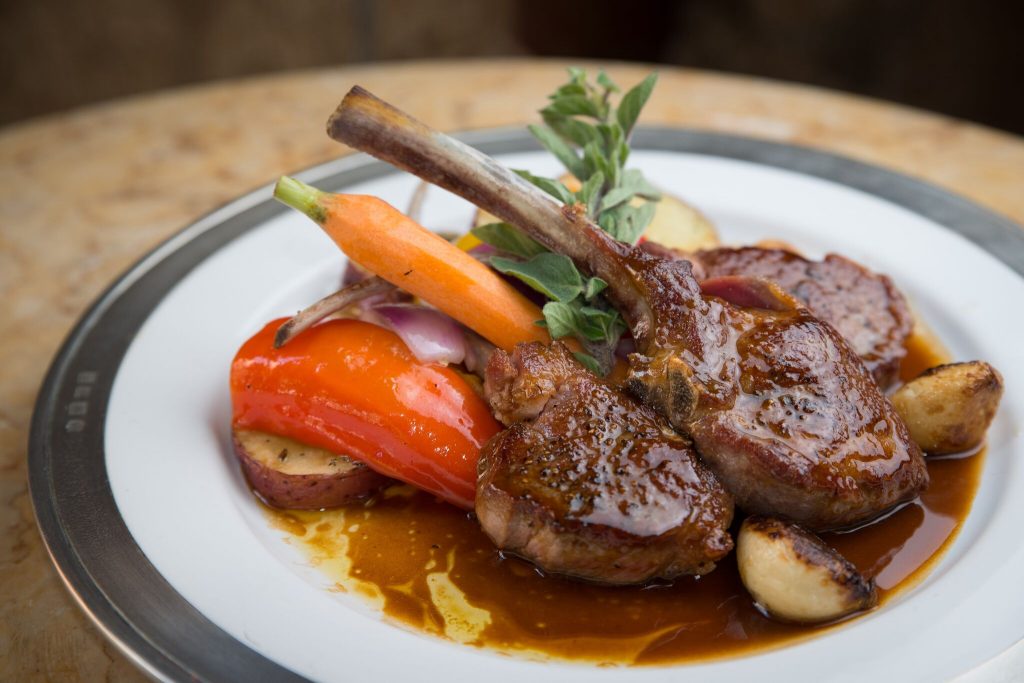 Antipasti plates that are significantly worthy of a mention include Polenta al Gorgonzola Dolce (creamy polenta with sweet gorgonzola cheese), the traditional Broccoli di Rapa con Salsiccia (sautéed broccoli di rapa with sweet Italian sausage) and the Sformato di Spinaci (fresh ricotta and spinach flan topped with a classic fontina white truffle scented fonduta cheese sauce). I would also highly recommend asking if Chef Ferro has baby artichokes in his kitchen for a Carciofini Fritti (fried baby artichokes) to remember.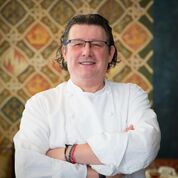 Chef Ferro's style has a certain panache that is well articulated in dishes like the Cacio e Mele con Stufato d'Agnello (stuffed ravioli with roasted Granny Smith apple, fresh ricotta and pecorino dressed with sage butter and topped with lamb ragu) and the Costoletta d'Agnello alle Erbe fresche (oven roasted Colorado lamb chops with fresh herbs). Exciting flavors that stay true to culinary traditions.
When it comes to wine and spirits, Machiavelli continues to deliver. Delve into a formidable wine list and an array of mixologist-inspired cocktails and like me, you will find yourself amidst one fine dining experience. The ambiance of the restaurant is enhanced daily with live classical or jazz performances from talented musicians, many of whom attend the nearby renowned Mannes College of Music.
"As curator/director of music for Trattoria Machiavelli, I am honored and privileged to have the marvelous chance to present such a wide range of music and brilliant musicians, eager to share their talents in such a distinguished and beautiful venue. Please feel free to sit back and enjoy our sense of time, place and mood where the love of fine cuisine, high art, camaraderie, and music comingle."
– Thomas Osuga, International Solo and Chamber Musician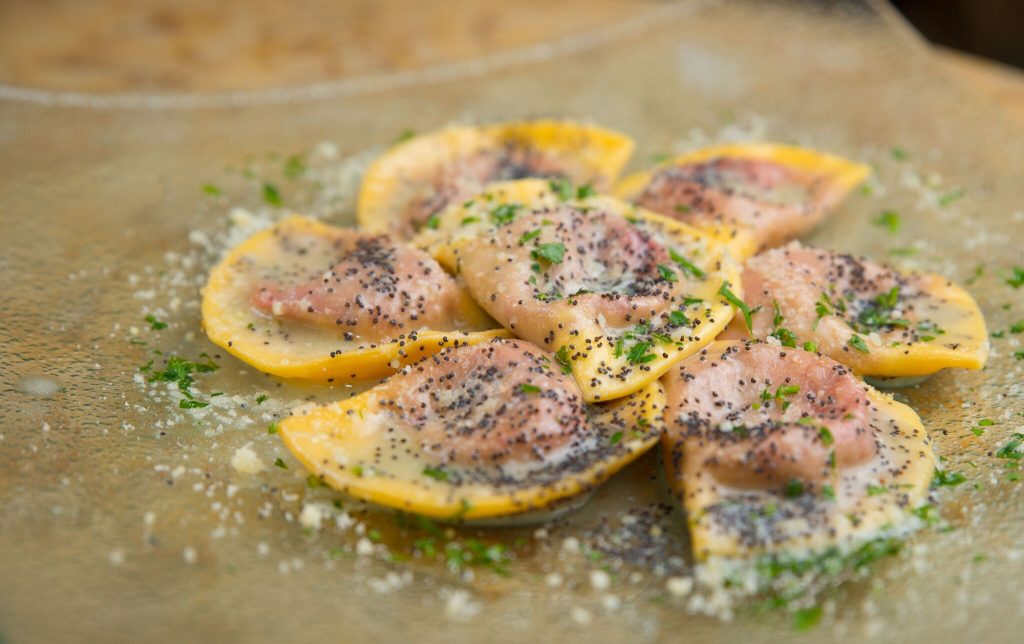 Machiavelli's proximity to New York landmarks such as the Museum of Natural History and Central Park's Great Lawn, Strawberry Fields, Delacorte Theater and Boathouse, coupled with the cultural and culinary jewels being offered onsite, make it a compelling destination to round out a quintessential Manhattan experience.