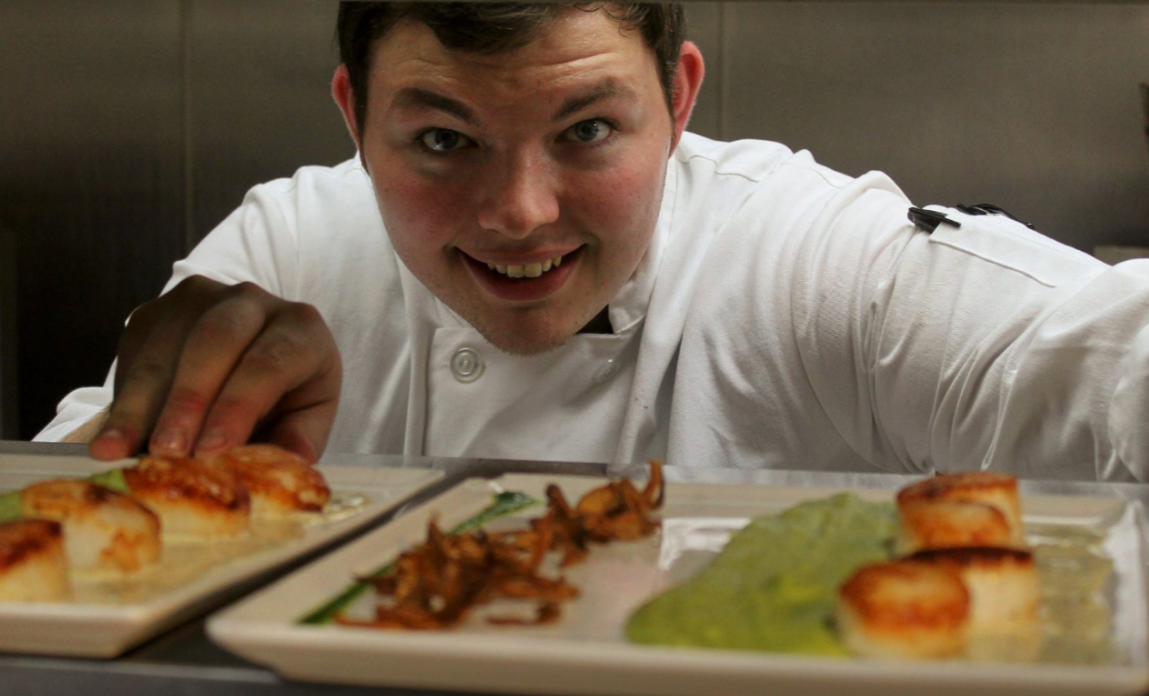 On a steamy summer evening, I headed out of Manhattan and across the George Washington Bridge toward Montclair, New Jersey. It is in this affluent neighborhood that Chef James De Sisto is hard at work developing superlative cuisine at his acclaimed restaurant, Laboratorio Kitchen—my sole reason for this mid-summer journey.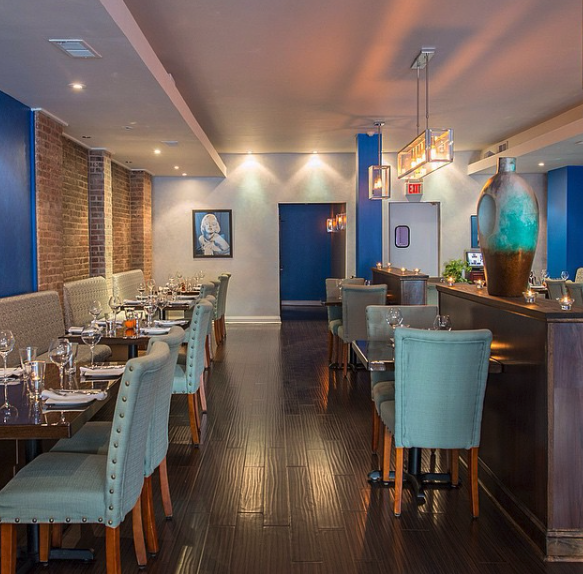 Chef De Sisto's passion for cooking started extremely early on, as he would be greeted by the wonderful aromas and smells when he arrived home from school and ventured up the three flights of stairs above his apartment to his Grandma's home. It was here that he first observed the basics of Italian cooking on an "old gas stove" as she would lovingly prepare "traditional, satisfying and mouth watering meals that stoked my curiosity and desire to create dishes that appealed to the senses and made us happy."
After graduating from Johnson and Wales in Miami, Chef De Sisto sharpened his skills under culinary icons such as Emeril Lagasse and Tyler Florence. "During this period of being inspired by and watching great chefs create fascinating dishes and combining exciting flavors in unique ways, I quickly learned that having a passion without developing the core skills and mastering the techniques often created inconsistent results and poor execution."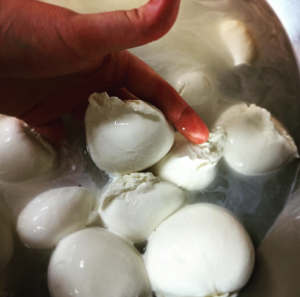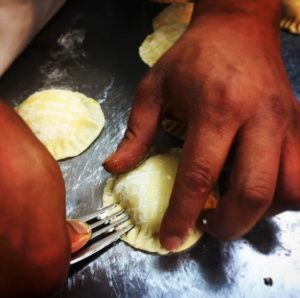 Located at 615 Bloomfield Avenue, right in the heart of Montclair, you enter into an unassuming, but elegantly polished venue. As with many restaurants in New Jersey, the protocol is BYOB as the state keeps a tight limit on available liquor licenses. Undeterred and toting a couple of bottles of quality wine, we happily settled in for what was to reveal itself as a truly satisfying culinary experience.
The Charred Watermelon Salad (with vanilla bean vinaigrette and fresh arugula) was a perfectly refreshing start coming in from the oppressive heat. This simple, yet satisfying dish seemed to cleanse your palate and effectively laid the ground work for the House Made Ravioli (ricotta, pecorino, spinach pesto and lump crab). This dish truly articulated the disciplined hand of a seasoned chef—perfectly balanced, it simply sang. We were told not to miss the House Made Burrata Cheese Puttanesca (capers, olives, tomatoes, micro greens, aged balsamic) and neither should you. Anyone who is taking the time, energy and care to prepare this spectacular dish, should be the recipient of well deserved praise.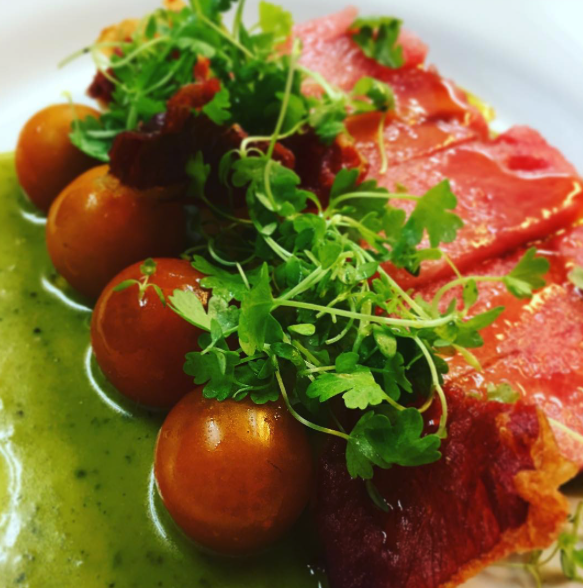 Feeling rather blissful from the experience of our appetizers, we welcomed the clean, briny freshness of the Day Boat Scallops (butternut squash puree, crispy mushroom, red pepper reduction). Yet another very well executed dish from the young chef, but quickly forgotten when the next entree hit our palate. Chef De Sisto's Prime NY Strip Au Poivre (cognac peppercorn sauce, mashed potatoes, baby carrots) albeit a classic, is quite frankly the best that I have ever had. I would return just to sample this exquisite dish again—it is that perfect.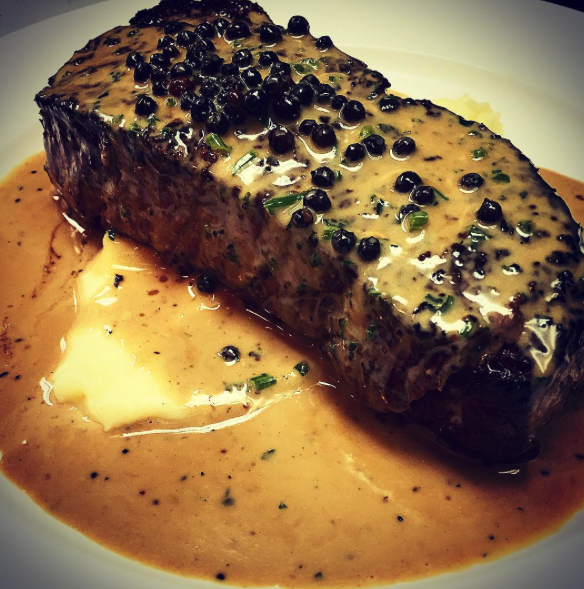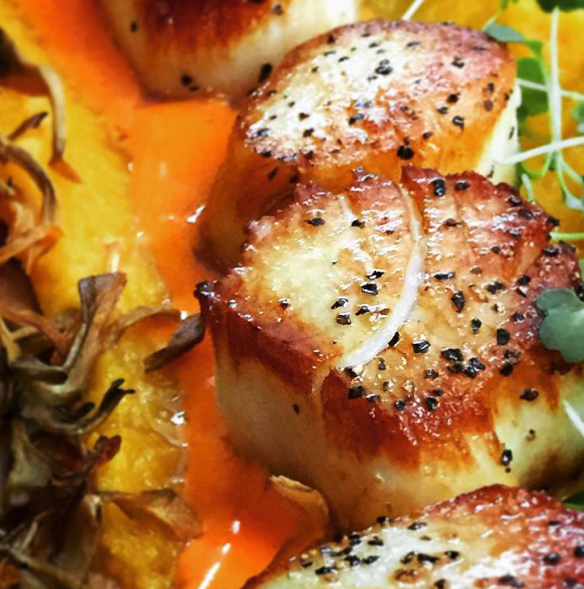 The chocolate mousse cake alongside our espresso was as expected, rich and decadent, capping a truly solid and memorable meal. I can assuredly share that Chef/Owner James DeSisto's years of dedication have been well invested, as this is in my opinion, is certainly a chef to keep your eye on. His attention to detail while maintaining a tangible discipline showed up in each and every dish, creating a high level of anticipation for what would come next. He seems to have a culinary wisdom well beyond his years and effectively resists the temptation to overwork his dishes, letting the quality of the ingredients and steadiness of execution speak for itself. Very satisfying and highly worth my journey out of Manhattan.