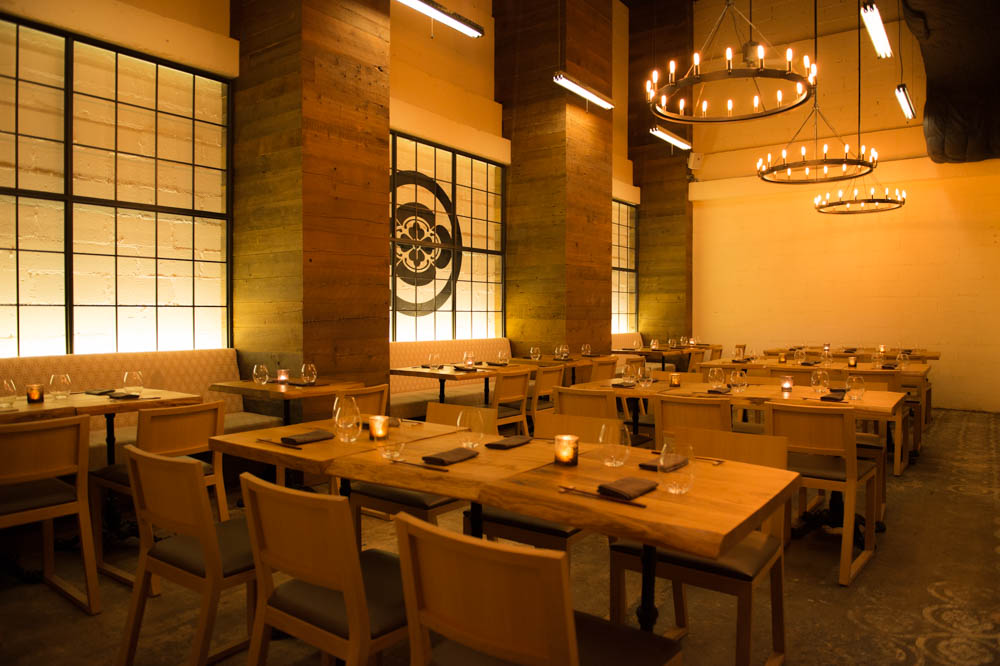 Named after famed Japanese actor, Toshiro Mifune who was widely lauded for his powerful portrayals of disciplined, samurai warriors, New York's Mifune restaurant is headed up by a duo of well-seasoned Executive Chefs.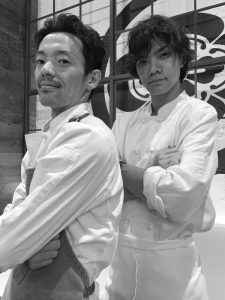 Yuu Shimano and Tomohiro Urata make up the culinary powerhouse behind these innovative menus. These two chefs studied together at the Tsuji Culinary Institute in both Osaka, Japan, as well as Lyon, France. Shimano went on to hold his first kitchen positions at two Michelin-starred La Villa des Lys in Cannes and as Chef de Partie at the eponymous three Michelin-starred Guy Savoy in Paris. Urata went on to work in France as the Chef de Partie at two Michelin-starred La Relais de la Poste in Magescq, three Michelin-starred Régis & Jacques Marcon in Saint-Bonnet-le-Froid and three Michelin-starred Maison Troisgros in Roanne.
Equipped with some seriously well-earned culinary prowess, the two landed at midtown Manhattan's Mifune—an offshoot of the well-known Paris restaurant, Sola. Sola's chef/owner Hiroki Yoshitakeknown is known for taking traditional Japanese cooking and reimagining it using French techniques to create innovative and artistically composed dishes. Mifune continues that tradition with this dynamic duo at the helm. This was certainly a visionary choice and one that defines a clear path for them to thrive as a team, displaying a level of refinement and innovation that has made its mark on New York.
After passing through a small omakase-style sushi bar, which delivers a chef-determined menu made up of whatever fish is extraordinarily fresh, you enter the main dining area designed by Katsunori Takeuchimain. A minimalist environment, accented with natural wood and open-air shelving featuring randomly stacked uni boxes, your eye is drawn to the three large shoji-style panels adorning the rear wall—a relaxed, yet somehow energetic environment.
On this particular visit, we came to experience Mifune's lunch service. Arriving at 1:30 we expected lunch to be winding down—how wrong we were. This place was humming on all cylinders and was packed with local business people, UN Diplomats and a smattering of what appeared to be tourists. Apparently, this is a daily occurrence and the masses are shepherded out for only a couple of hours each day for the team to reset for dinner service.
Ready to get down to it and not being ones to resist sea urchin, we decided to whet our appetite with the umami-rich Uni Brioche Toast (with nori butter). We quickly moved on to sampling an array of fatty tuna that could undoubtedly stand up to the very best, and with our heads amidst a full-blown endorphin rush, we indulged in the Japanese Miyazaki Wagyu Steak (A5 Rank with black garlic and ponzu)—quite simply off-the-chain.
Along with excellent cuisine, Mifune offers several fine sakes, a very nice wine list with some very desirable selections by the glass, and an array of creative cocktails developed by a world-class mixologist.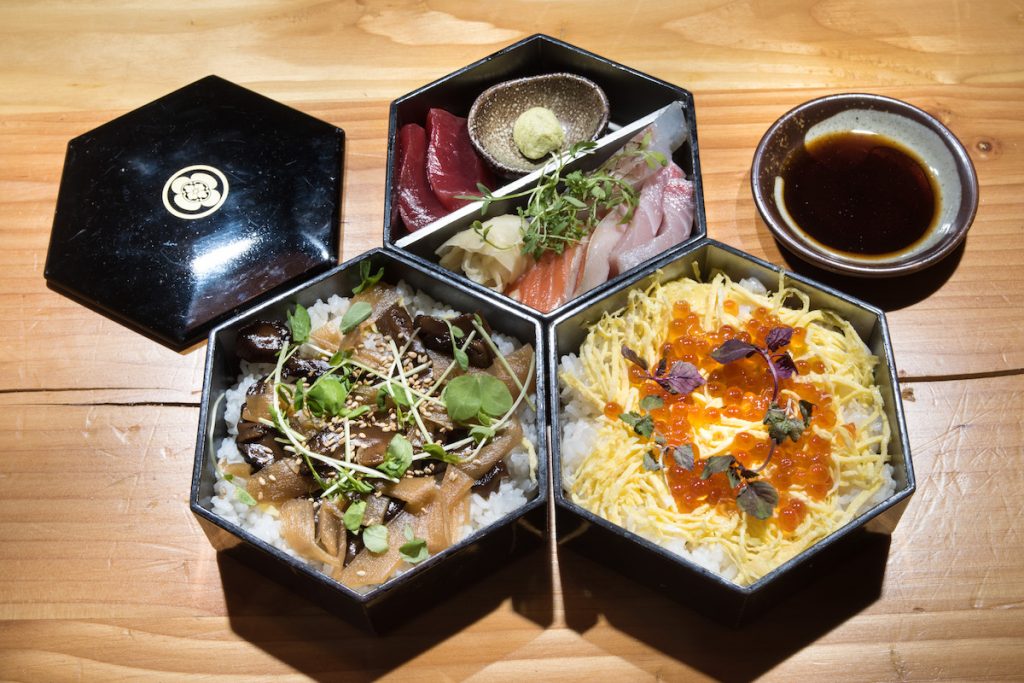 Mifune's lunch menu includes a wide array of options known as "Lunch Sets." like the combinations of Hot Soba, Duck Broth & Mini Chirashi Bowl, and Braised Yellowtail & Daikon Radish with Kimuzu Sauce. Along with extremely high-quality sushi offerings, they also include a "Tasting Menu," which includes choosing options from three categories of uber-quality choices.
One thing is for certain—flavor abounds as these creative chefs deliver a menu that tantalizes the palate. This and the welcoming environment has delivered a hearty flock of well-deserved regulars.