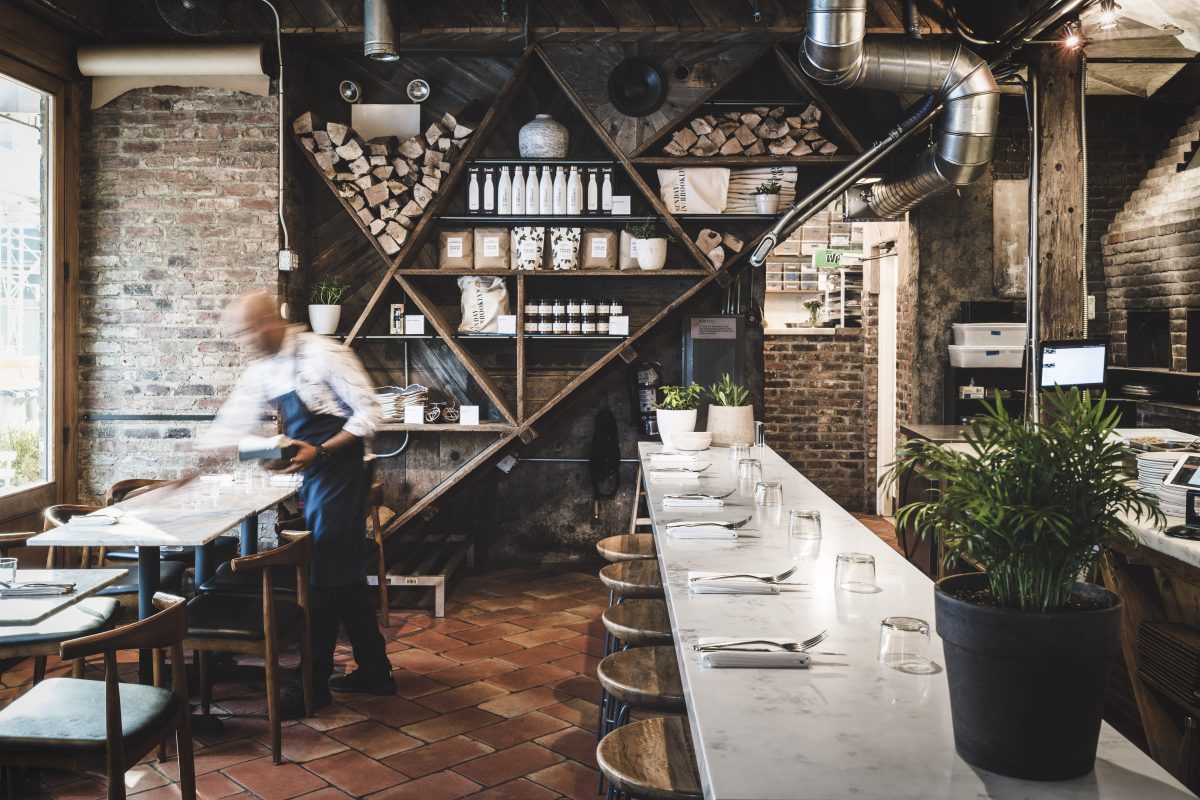 During the biggest storm of the year, we decided that it might be fun to brave the elements and venture into Williamsburg, Brooklyn to check out a neighborhood restaurant that we kept hearing about with the fun and unusual name—Sunday in Brooklyn.
Upon our arrival, we discovered that they additionally were amidst a holiday pop-up in their Bar Room, 'Snowday in Brooklyn.' Snowday in Brooklyn is highlighted by delightfully over-the-top decorations, fire in the antique wood stove, cozy blankets, Holiday Cocktails, Tableside Raclette, Stroopwafel and much more. Running through February, this seasonal pop-up offers limited reservations, leaving the majority of the space available for walk-ins.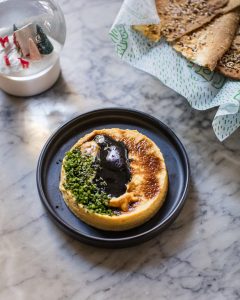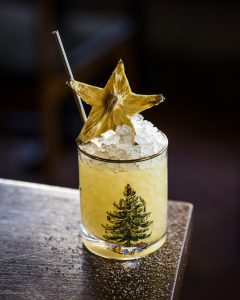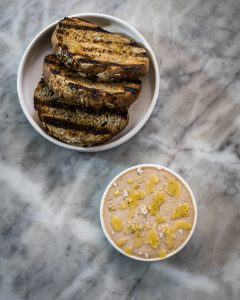 After deciding to dine in the Bar Room, enabling us to explore all that their menus have to offer, we started what was to be an epic dining experience on the 'Snowday' menu with the unique Czech Point (Bourbon, Aged Cachaca, Czech Spices, Sweet Vermouth, Maple, Angostura Bitters) and Dude, Where's My Sled? (Pineapple Rum, Poblano Pepper, Nutmeg, Lime, Tiki Bitters). To keep these libations company, we opted for the table-side Raclette (Fingerling Potatoes, Pickled Chilis, Crispy Bacon, Sour Cream, Hot Sauce). If you are unfamiliar with Raclette, it is a Swiss dish that is also very popular in Savoie (France) based on heating a semi-hard cheese and scraping off (from French: racler) the melted part. What's not to like? Staying within the 'Snowday' theme, we then happily snacked on the Soft Pretzels with Beer Cheese (featuring Brooklyn Lager) as we continued to relax into the winter-themed delight.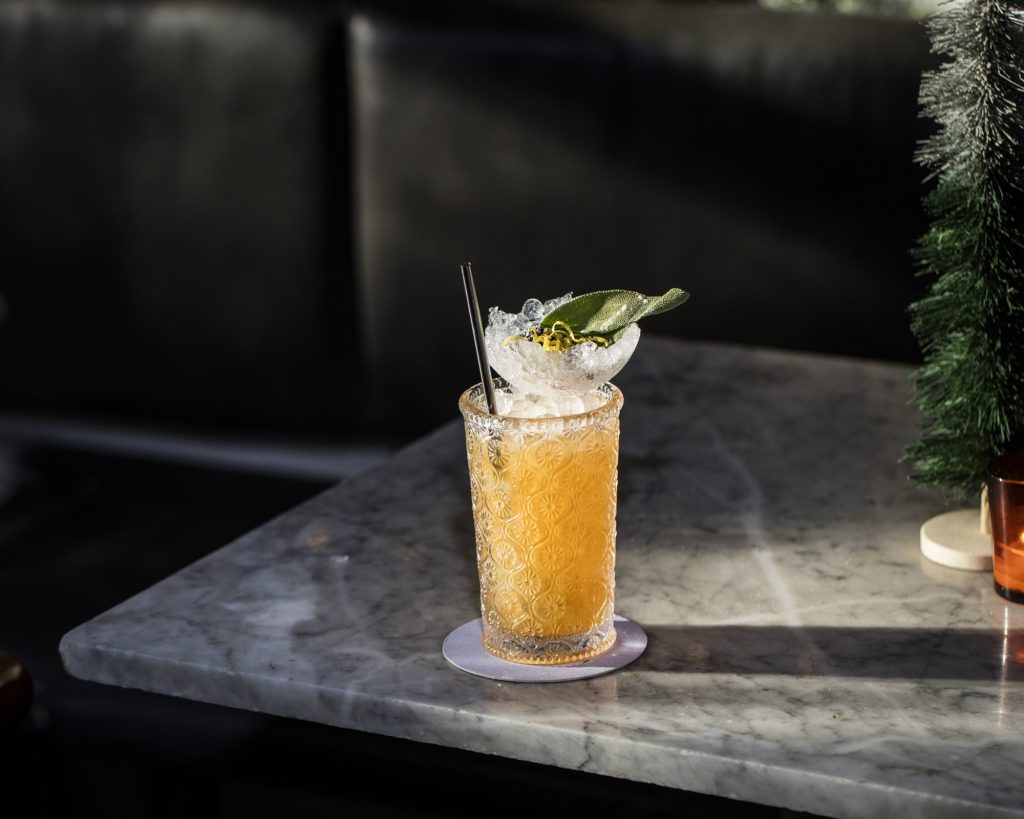 Moving onto the main menu, we eagerly indulged in the Hamachi Crudo (Apples and Pears, Tarragon, Black Olive), the impossibly creamy Roasted Cauliflower Dip (Black Sesame Tahini, Confit Garlic, Lavash Cracker) and the Chicken Liver Mousse (Buckwheat Cracker), all of which kept pace with an extremely elevated level of deliciousness. Next up, it was rockstar mixologist, Brian Evans, who tantalized us with more of his over the top creations including the 'off-menu' Brown Butter Rum Sazerac (Jamaican Rum, Velvet Falernum, Pimento Dram, Absinthe, Peychaud's Bitters and Demerara Sugar) and the Lazy Sunday (Rum Blend, Velvet Falernum, Palo Cortado Sherry, Brown Butter, Spiced Apple, Lemon, Bitters). To say that these cocktails were extraordinary would be an understatement—they are quite simply, world-class.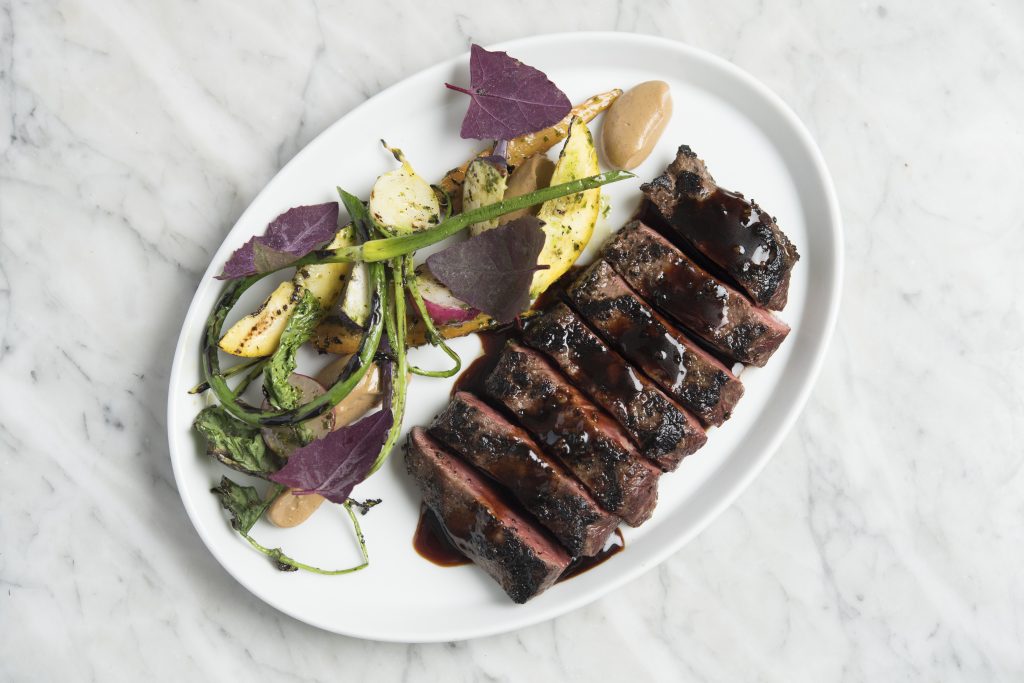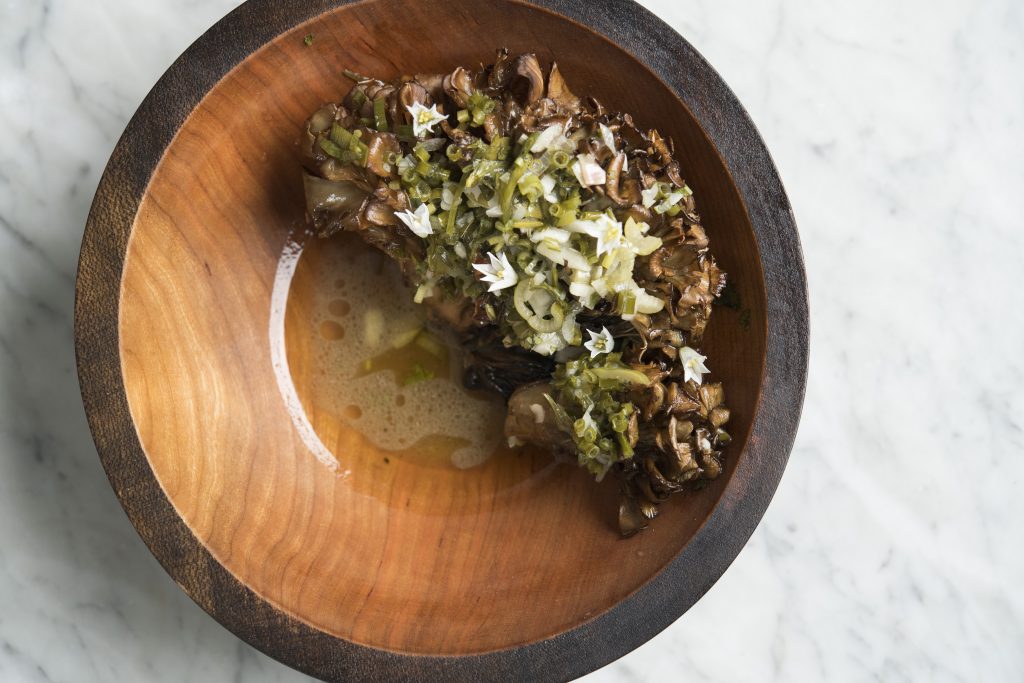 As we moved into the entree section of the meal, we waded into the wine menu which was well equipped for our arrival. After choosing a beautiful Chardonnay, we lost ourselves in the Barbecued Cod (Turmeric, Butter Beans, Curry Leaf), which was quite simply one of the most sublime seafood dishes that I have ever had the privilege in which to indulge. As I write this, I am strategizing a return visit to once again enjoy this culinary splendor.
The final savory expression of the evening was delivered in the form of an expertly executed Flank Steak (Wood Ear Mushrooms, Broccoli Di Cicco, Toasted Almond, Chili) with additional sides of Wood Roasted Mushrooms (Onion Vinaigrette) and what can only be described as a Crispy Potato Pie. Paired with a Piedrasassi Syrah (Santa Barbara County), this dish also sung with a memorable melody.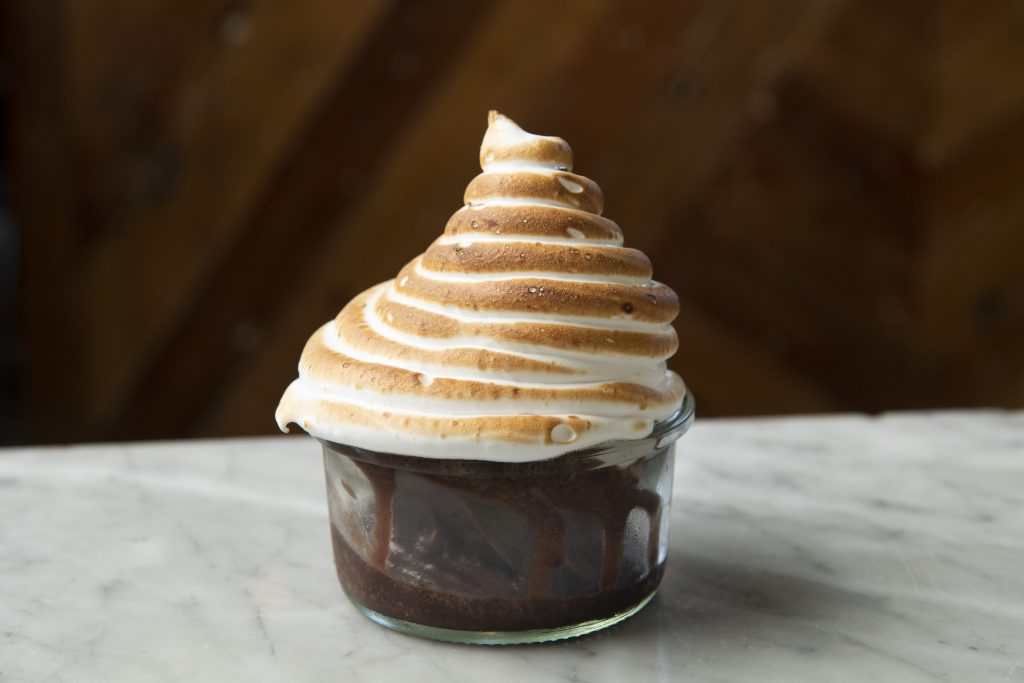 After satisfying our sweet tooth with some of the house-made S'mores Soft Serve (Dark Chocolate, Toasted Marshmallow, Sugar Crisps), we headed off into the night with no doubt that we had just experienced one of the best meals in years.
With a beautiful open-air kitchen, a truly cozy environment and a team that runs like a well-oiled machine, Sunday in Brooklyn and the consistent wow-factor of Chef Jaime Young's food, makes me highly recommend going well out of your way to visit my new favorite restaurant in Brooklyn.
Take a look at our exclusive 3D tour below!