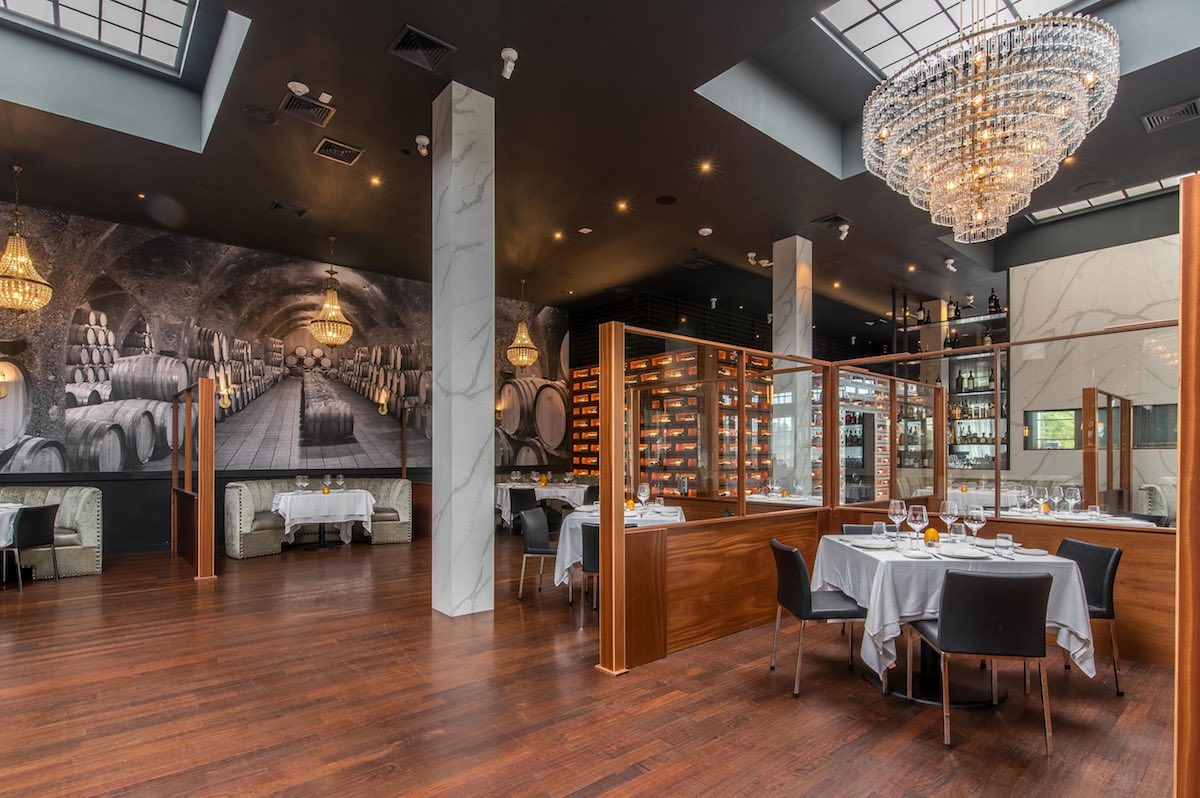 Conveniently situated as an easy stop to break up the sometimes arduous drive from the Hamptons to New York City, Prime 1024 located in Roslyn, along Long Island's Gold Coast, delivered beyond expectations.
At the heart of this vibrant eatery lies an eclectic steakhouse menu that includes handmade pastas, artisanal, authentic pizza and quality steaks executed to perfection. The Italian influence is omnipresent and accentuates everything from the food to the decor in this oversized, yet elegant dining location. Owner, Christos Spyropoulos along with Chef de Cuisine, Greg Yarrow, deliver opulence at every turn and a menu that handily keeps up with the glitzy environment
We started off with a couple of well crafted mixologist-inspired cocktails while we quickly devoured the traditional Veal Meatballs along with an order of Burrata & Prosciutto (creamy imported mozzarella served with Prosciutto di Parma). After moving over to a nice Chardonnay selection from the well-endowed wine list, we savored the Grilled Octopus (sashimi-quality octopus, peppers, onion and capers). At this point our engines were warm and we got down to business with the Spaghetti Carbonara (Guanciale, egg and Pecorino Romano cheese) and the Branzino (Mediterranean sea bass,pan seared with fingerling potatoes, fennel, onion and mint.) The attention to detail and the quality of ingredients are undeniable.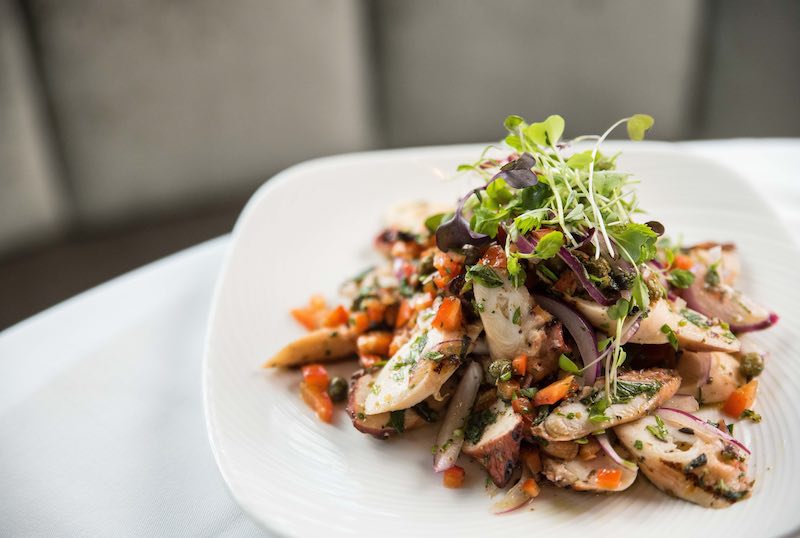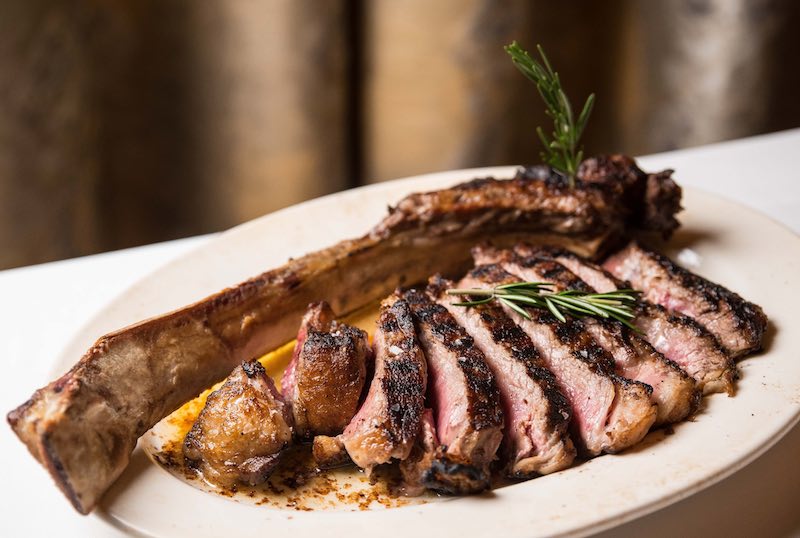 As everything at Prime 1024 seems to be on a large scale, it came as no surprise that the pièce de résistance was most definitely the 40 oz. Tomahawk Ribeye for Two. Riding shotgun was a formidable Super Tuscan hand-picked from the massive wall of wine that made for a truly harmonious culinary experience. Our meal was complete with the addition of the Tiramisu (mascarpone, whipped cream, lady fingers, coffee liqueur) and a significantly impressive Lava Cake (warm chocolate lava cake served with whipped cream and ice cream).
As many who frequent the Hamptons know, a Friday after work drive from Manhattan, or a Sunday return trip, can be one that requires significant patience. One thing is for certain, Prime 1024 is a potent tonic for these high-quality woes.