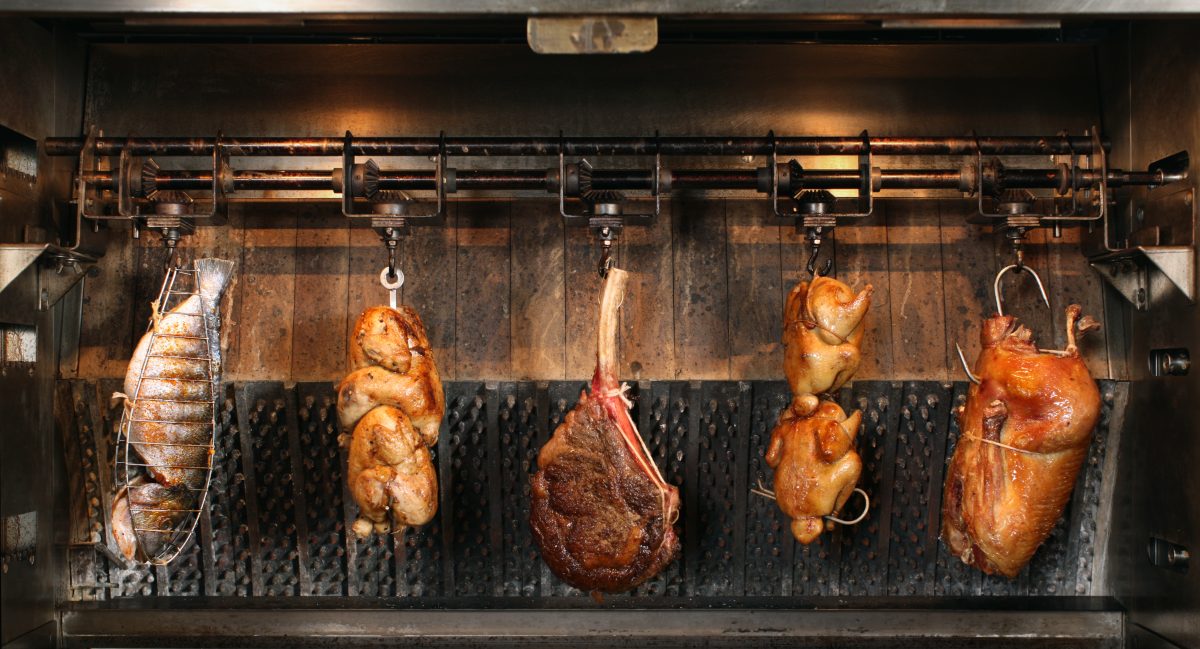 Located in the shadow of Manhattan's Billionaire's Row and just half a block from Central Park, Georgette Farkas has created an abundantly elegant and welcoming environment that is delivering culinary excellence. Every detail of this striking, yet warm ambiance was hand-picked by Georgette and her team of designers. Her taste is impeccable and it shows in everything that she touches. She gracefully moves about the floor of the restaurant attending to her patrons like family, assuring no need goes unmet—true hospitality.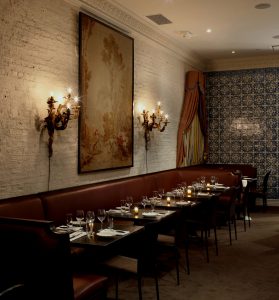 The partially open kitchen highlights top-of-the-line Rotisol brass-accented rôtisseries imported from France. Used daily to roast whole fish, pheasant, suckling pig, lamb, duck, beef, quail and just about anything you can imagine, this state of the art cooking vessel delivers true epicurean jewels. Contemporary comfort food with a French accent is the protocol, and product quality and freshness are front and center with each and every dish.
The title of Chef is shared by a talented duo: Stephanie Abrams and Francisco Blanco. Together, this dynamic team delights in testing the boundaries of what they can cook over their rotisserie's open flames. Their menu is seasonal and with each iteration it brings exciting additions like game birds in the fall, hearty sausage stuffed suckling pig in winter, whole rosemary roasted baby lamb with the arrival of spring, or special order the wonderful whole roasted Faroe Island Salmon all year long. But it's with their fresh vegetables that their creativity truly shines—so much so that a vegetarian could enjoy a veritable feast. This fall look for savory items like roasted carrots, whole roasted porcini, and roasted squash with pomegranate seeds.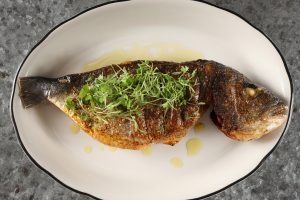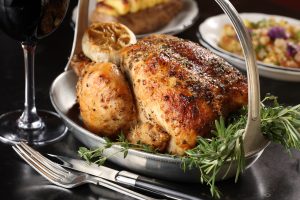 The bar is perfect for an after-work drink and is a great jumping off point leading into the dining room. The cocktail list at Rotisserie Georgette is just what you'd expect—fresh, unique and original. With items like the 60th & Bourbon (Elijah Craig 12yr Bourbon, Pierre Ferrand 1840 Cognac, Vermouth Di Torino, Pêche) and the Fig Leaf (Plymouth Gin, Pisco Porton, Fig Jam, Lime) you are in good hands. Add to that a fine selection of wine (many sourced from smaller, less known French vineyards) and your meal is certain to be as delicious as mine.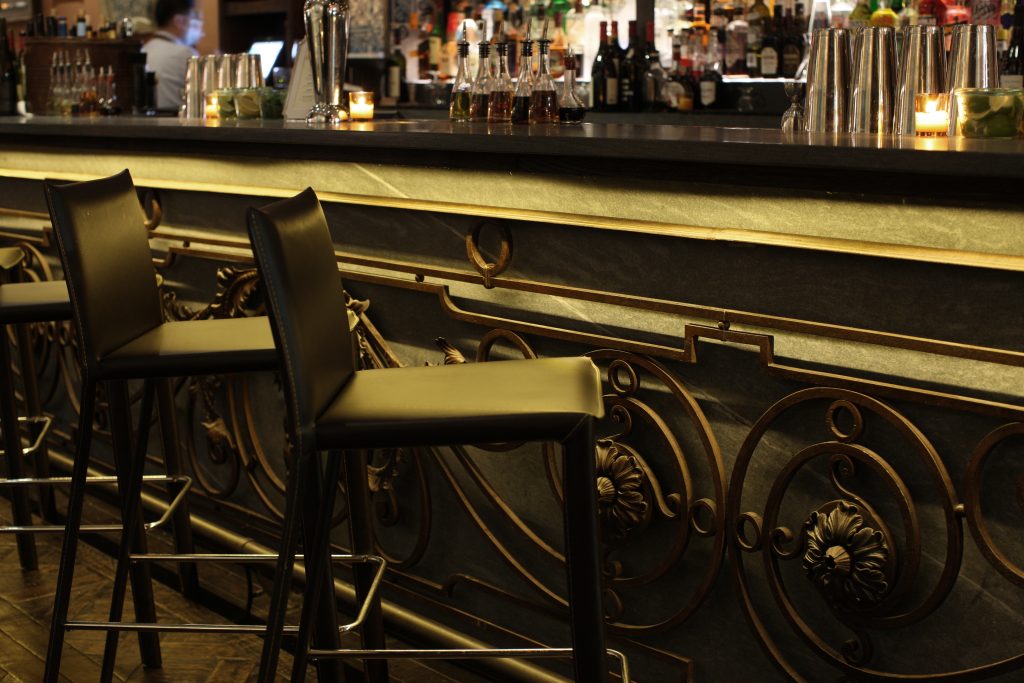 Before heading back onto the streets of Manhattan, you simply must sample something from Pastry Chef, Jennifer Tafuri. The RG Ice Cream Sandwiches (Caramel Ice Cream Sandwiched Between Palmier Cookies, Candied Hazelnuts, Crème Chantilly) are not nearly as pedestrian as they sound and is something not to be missed. On the lighter side, the house-made fruit sorbets, such as green apple or pear brandy are just the thing for a refreshing dessert.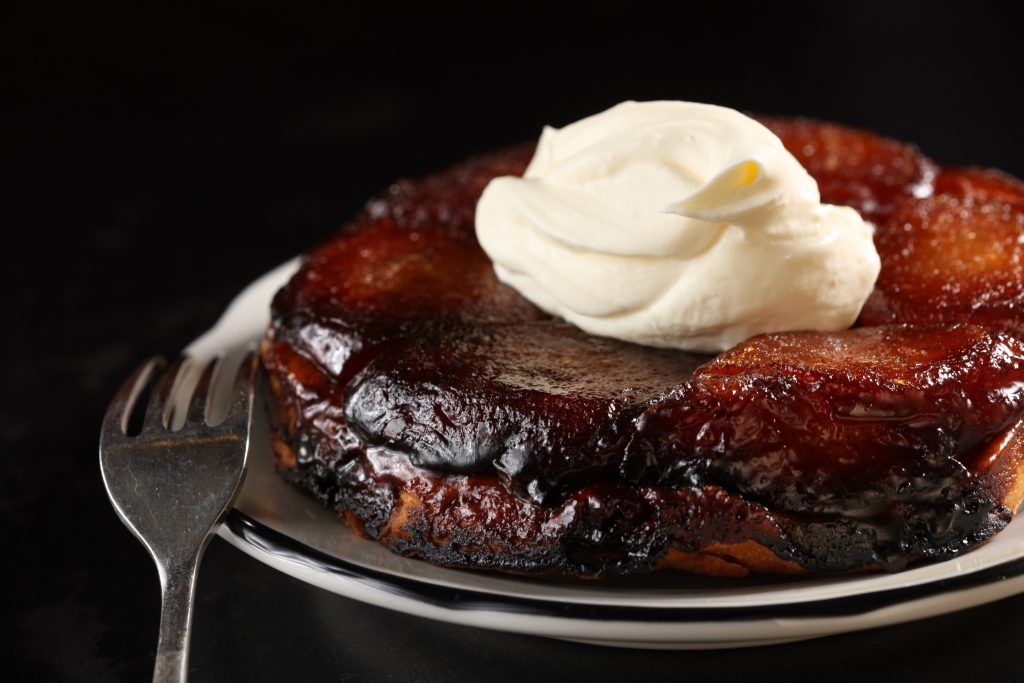 Rotisserie Georgette has truly become a home to the Upper East Side elite, but it is not stuffy in the least. Whether you choose to take a seat at the bar, make yourself comfortable on a leather banquette in the dining room, or get a glimpse behind the scenes from the private chef's table, Rotisserie Georgette is certain to become a favorite.