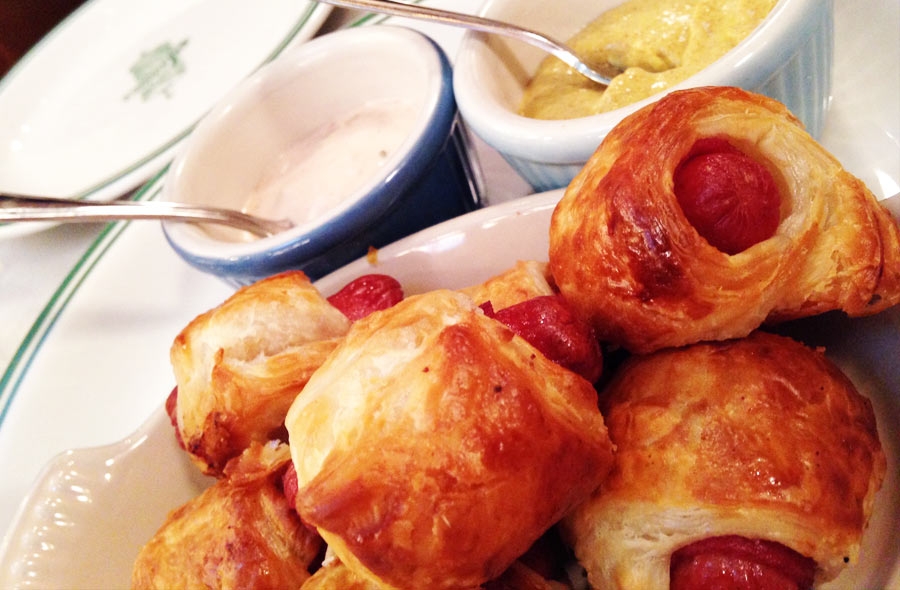 Located in the heart of Manhattan's SoHo district, Sadelle's at 463 West Broadway is poised to dominate and give long-time staple eateries in their category a run for their money.
This should come as no surprise as it is a project by the unstoppable Major Food Group, who seem to be able to do no wrong. The genius' behind eateries such as Dirty French, Carbone and ZZ's Clam Bar continue to deliver options to New Yorker's with an appetite for an elevated experience.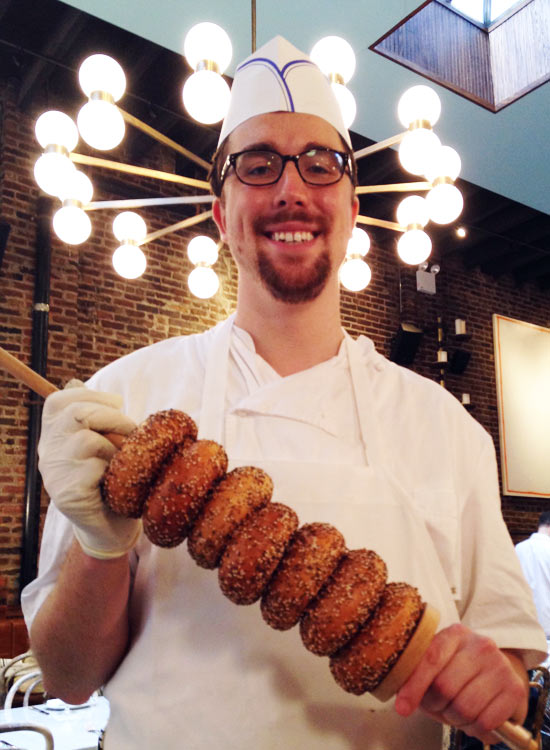 This classic New York-style appetizing shop/bakery specializes in one of the city's greatest food traditions—the bagel. Their hand-rolled bagels, pastries and breads are made fresh on-site throughout the day in a glass-enclosed bakery, located in the center of the dining room — but that is just the beginning. The creation of Master Baker and co-owner Melissa Weller, Sadelle's is reminiscent of Manhattan classics like Sable's and Russ & Daughters, as it includes a wide array of stunning smoked fish and more importantly, unlike their counterparts, a full-blown restaurant that delivers on all fronts.
Currently open for breakfast and lunch, word has it that an extravagant dinner menu is well on the way. Delectable delights include quintessential appetizing selections like sliced-to-order salmon and sturgeon, chopped salads, and other New York classics. Let's not forget to mention the best Blueberry Pancakes on the the planet, Pigs-in-a Blanket like no other (wrapped in a heavenly puff pastry dough with the addition of a sliver of kosher salami) and the most original Bloody Mary I have ever had the pleasure to imbibe. A point of interest is that approximately every twenty minutes, servers run around with HOT bagels situated on wooden dowels and pass them off to all eager comers.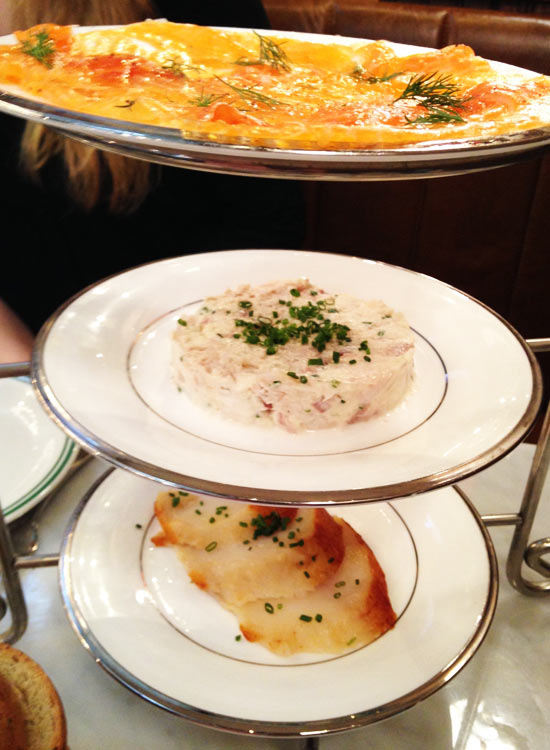 This is a true success and one that is sure to satisfy. I greatly look forward to the debut of their dinner menu.