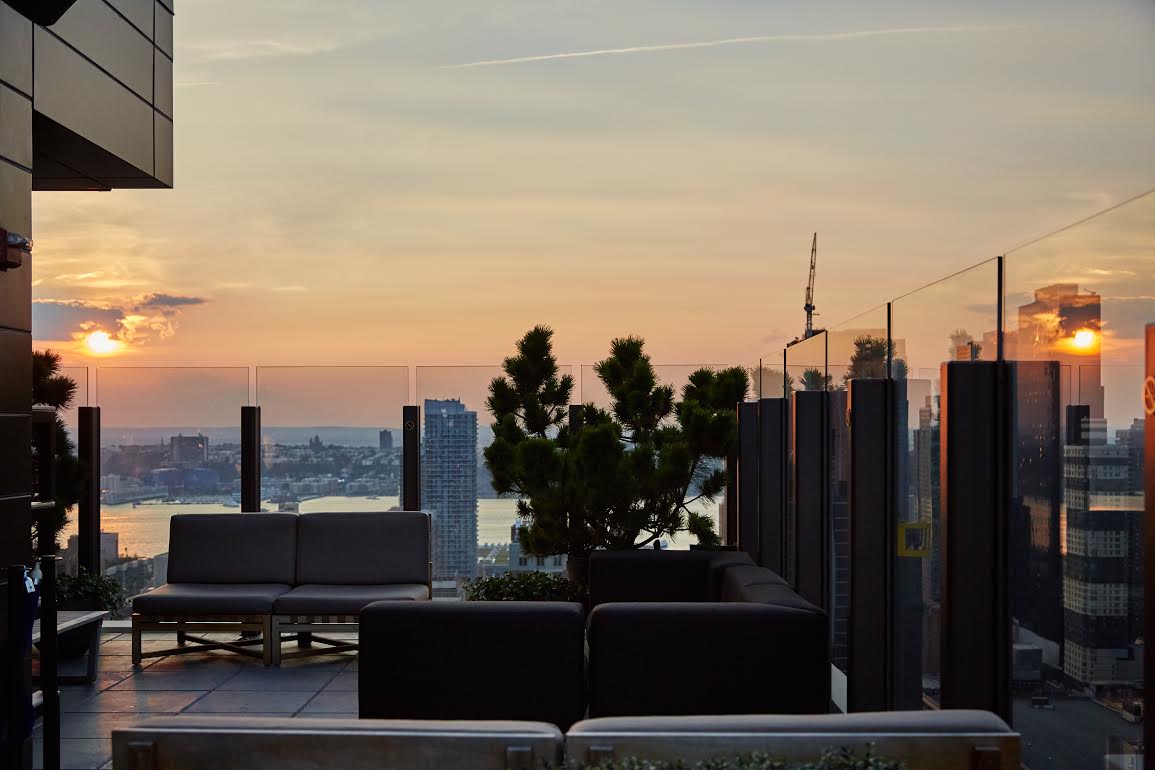 Situated thirty stories above street level — smack in the heart of Manhattan's Times Square South — The Skylark is wowing businesspeople, tourists, and all comers with its stunning penthouse lounge. Featuring floor-to-ceiling windows and an adjacent outdoor patio that delivers expansive panoramic views, being inside The Skylark is akin to sitting on top of the world—New York style.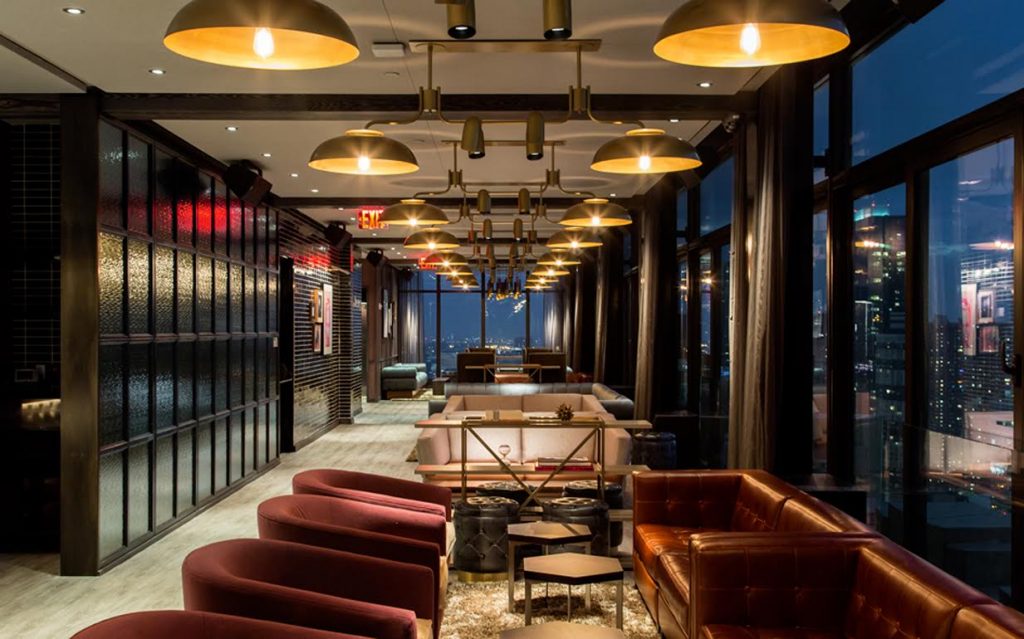 To get there, you must first head through what feels like a "secret, members-only" entrance, down a back corridor, and onto an elevator that takes you directly to the top. Breathtaking is certainly a word that comes to mind when you first enter this extraordinary space, but the view is just the beginning. Sip on one of their mixologist cocktails like the Harvest Cobbler (Tito's vodka, Marilde pear liquor, agave grapes, pear, and rosemary) or the namesake Skylark (Beefeater gin, Kettle One vodka, St. Germain liqueur, blue curacao, fresh lemon, and brandied cherry) while taking in unparalleled views of the Hudson River, Hudson Yards, Times Square, and the Empire State Building.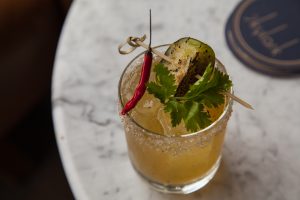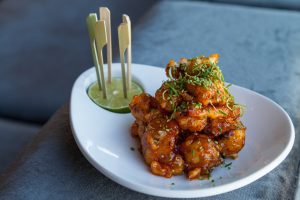 Exquisite cocktails deserve snacks of a similar caliber and in that department, The Skylark does not fall short. Their tapas-style selections can be enjoyed as simple accompaniments to your drinks, or on their own as full meals. You are certain to savor the robust flavors of General Tsao's Crispy Cauliflower (with its sweet mirin-n-ginger chili sauce), the Peking Duck Wontons (sesame hoisin, radish, scallions) and Burrata Pizzetta (roasted tomatoes, arugula, basil, balsamic), but those are just the beginning. With 20 diverse options (as well as several delectable dessert bites), The Skylark has much to leave you satisfied.
Developed by hospitality veteran David Rabin (working together with Jim Kirsch and Alison Awerbuch of renowned New York catering firm Abigail Kirsch), The Skylark is firmly in the hands of hospitality professionals and certain to keep its reputation as a darling of the elevated New York social scene for many years to come.