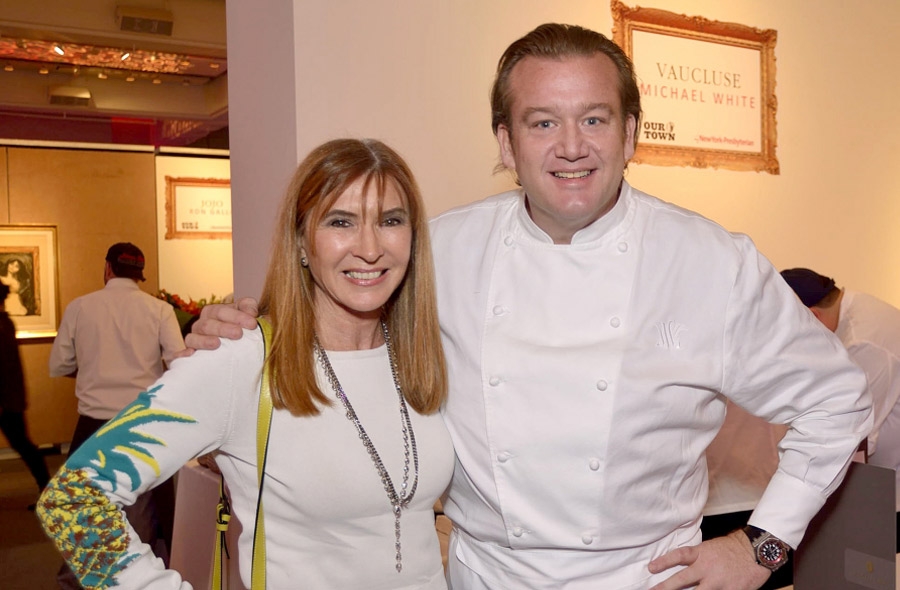 On a cool fall evening, I headed off to Sotheby's headquarters on Manhattan's Upper East Side where two worlds were colliding—art and food.
Though an international icon of the auction world, on this night Sotheby's was not an auction house, but an altar for the marriage of food and art in an unprecedented event simply titled —The Art of Food.
This creative event was an original concept that effectively woo'ed top art collectors with food from culinary giants. Hosted by celebrated fashion icon Nicole Miller and superstar Chef, Michael White, The Art of Food was quite a memorable event. Presented by New York Presbyterian and sponsored by Our Town, this one-of-a-kind experience was an exciting new format for food and art lovers.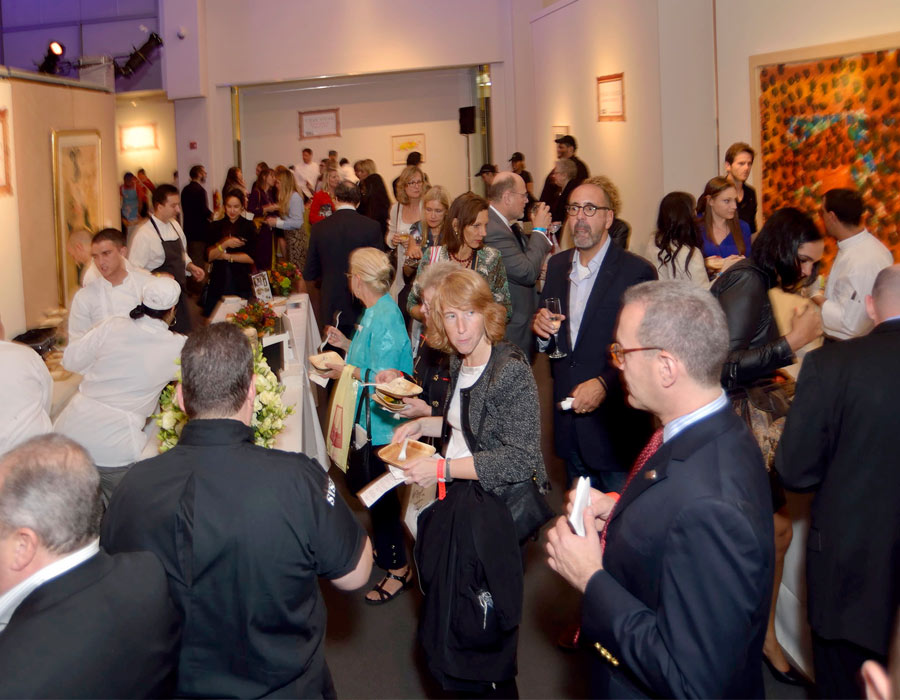 Those who were fortunate enough to obtain tickets for this exclusive fete were treated to an elegantly designed environment that included a feast of one-of-a-kind hors d'oeuvres prepared by the best chefs in Manhattan. The room was highlighted by live music and bustling with a wide array of seekers of both epicurean and artistic enlightenment.
Twenty-five culinary titans of the Upper East Side, including Le Cirque, Café Boulud, and the newest venture of Host Michael White, Vaucluse, presented dishes designed in some way to complement the accompanying art. Certainly, an original challenge for any chef, as well as a first of its kind event. Each "stall" had the original work of art hanging alongside the food station for all to make the connection. The chefs truly embraced this concept and delivered a tantalizing array of exciting dishes.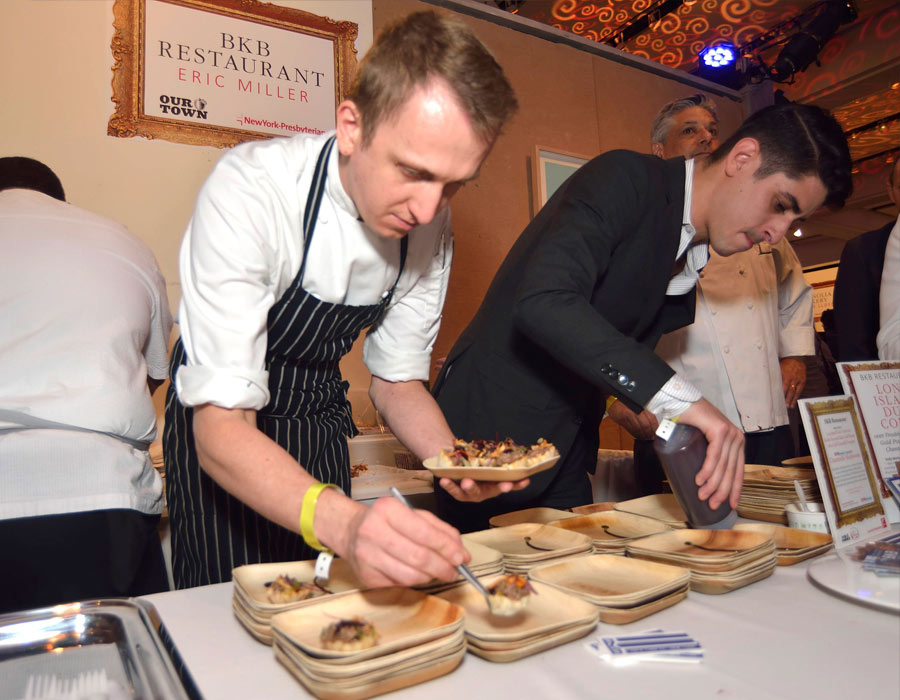 This inspired evening was developed with a unique vision that certainly was on point and left its guests with a sincere hope for a repeat performance.