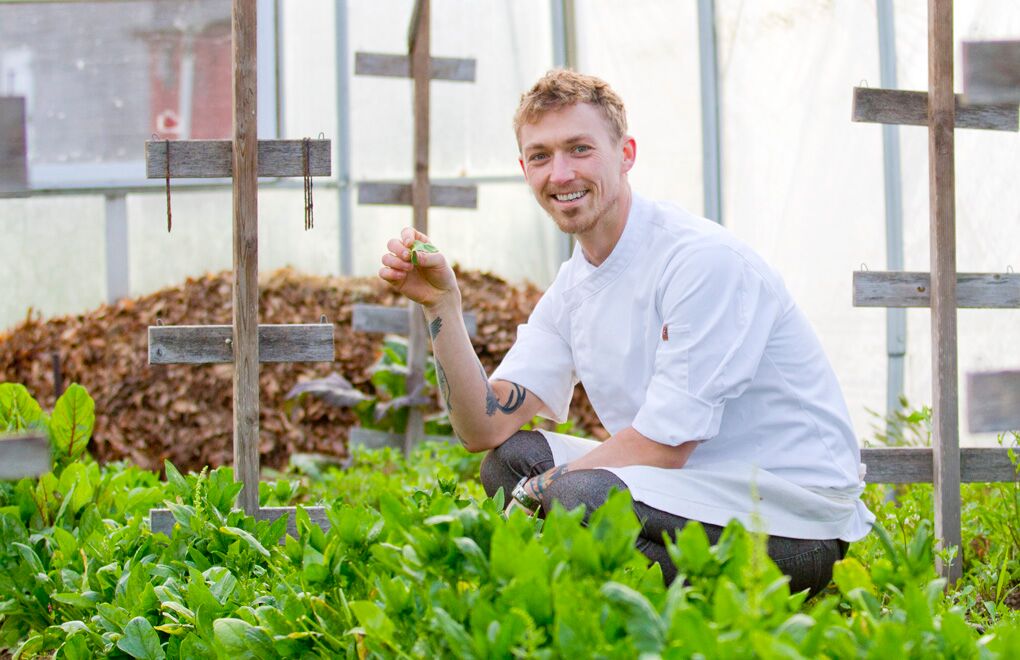 As you head east out of New York City, the shores of Long Island culminate in a fork, whose outstretched arms encompass the Hamptons and Montauk toward the south, and the less traveled northern route referred to as "the North Fork." The former is a popular destination for New Yorkers as they head out of the city for leisure time each and every weekend and compels tourists from around the world.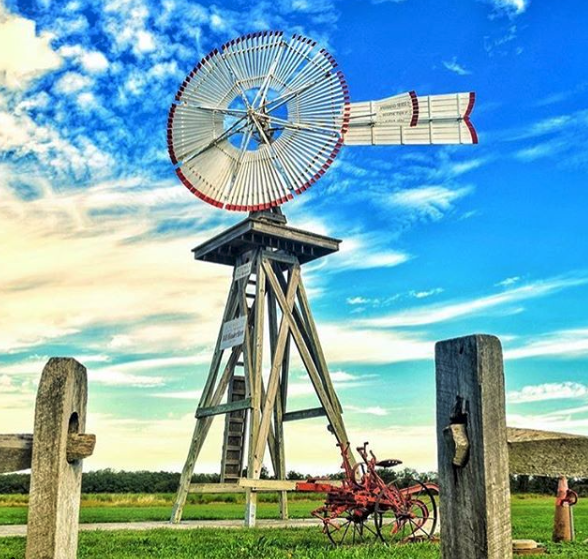 Starting out in Manhattan with the planned destination of the beaches of the Hamptons in my sights, I headed out for the weekend. When it came time to bear right at the fork heading south, I paused. I was suddenly overcome with the desire to go against the grain and do something different. Ultimately, I took the road less traveled—not the one that those in search of obvious opulent destinations are drawn to, but instead, I "called an audible" and broke social protocol by deciding to change direction and head toward Long Island's North Fork.
The Hamptons these days seems to be losing some of its shine, as many seem to be seeking that which is a bit more soulful and frankly, more wholesome. The less popular community of Long Island's North Fork is clearly evolving and is rightfully getting some well-deserved attention for its beauty, warmth and burgeoning wine industry. Bordering the Long Island Sound and previously known for its extreme wealth and lavish estates, the North Shore exploded into affluence at the turn of the 20th century, thus earning it the nickname the 'Gold Coast.' This area was eventually over-shadowed by the celebrity-driven Hamptons as the "place to be," but certainly seems to be amidst a renaissance.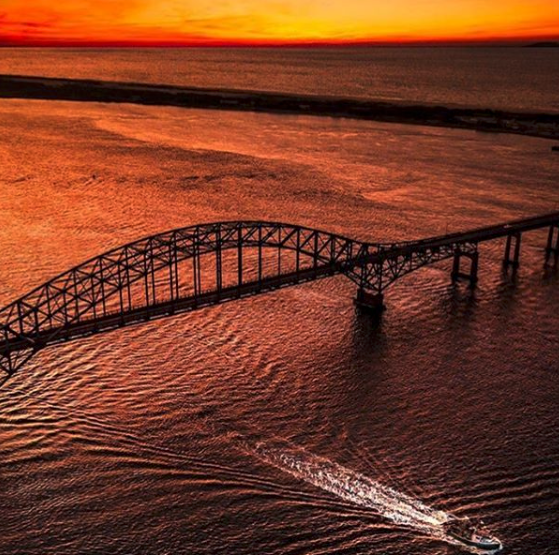 The last time I visited this pristine stretch of Long Island, which is beautifully scattered with farmland, charming homes and a lifestyle that seems to take you back in time, was 20 years ago. I believe at that time, there were only six vineyards that dotted its shores. Now, with the growing intrigue of both the domestic and international wine communities, this area is now home to approximately 50 wineries. With the attention that the wine industry has provided, it is no surprise that it is also drawing the attention of restaurateurs seeking to couple the environment with appropriate culinary options.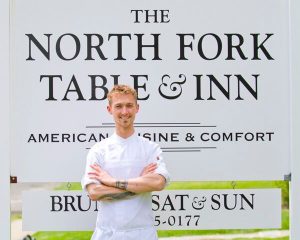 After spending the afternoon touring a handful of wineries and exploring an array of farm stands, we ultimately landed at the North Fork Table & Inn for a meal that was quite simply extraordinary. For me, when I come across a chef who truly has the passion… not just the pedigree, but the passion—it is powerful. These are the 'rock stars' of this era—the ones who truly create "art on a plate." Chef Stephan Borgardus' plates reflect a bounty of only the freshest and most seasonal ingredients, and his technique and willingness to take risks is front and center. His culinary artistry is best described by the fact that this is currently my favorite restaurant in the world. By no means is this a moniker that I use with carelessness, rather, one that has presented itself to me for the first time in many years.
Chef Bogardus trained in the finest institutions available to aspiring culinarians and it shows up in many ways. More than anything, what truly blew me away is his young age of 29. But artistry and genius are not always about experience and study. Sometimes, individuals are simply gifted—he is one of these individuals. This is not an opinion, but a fact. Your visit to his un-assuming stage that allows his performance, in my opinion, will leave you with the same conclusion. Simple, quality ingredients, masterful command of technique, and an unusually high respect for food.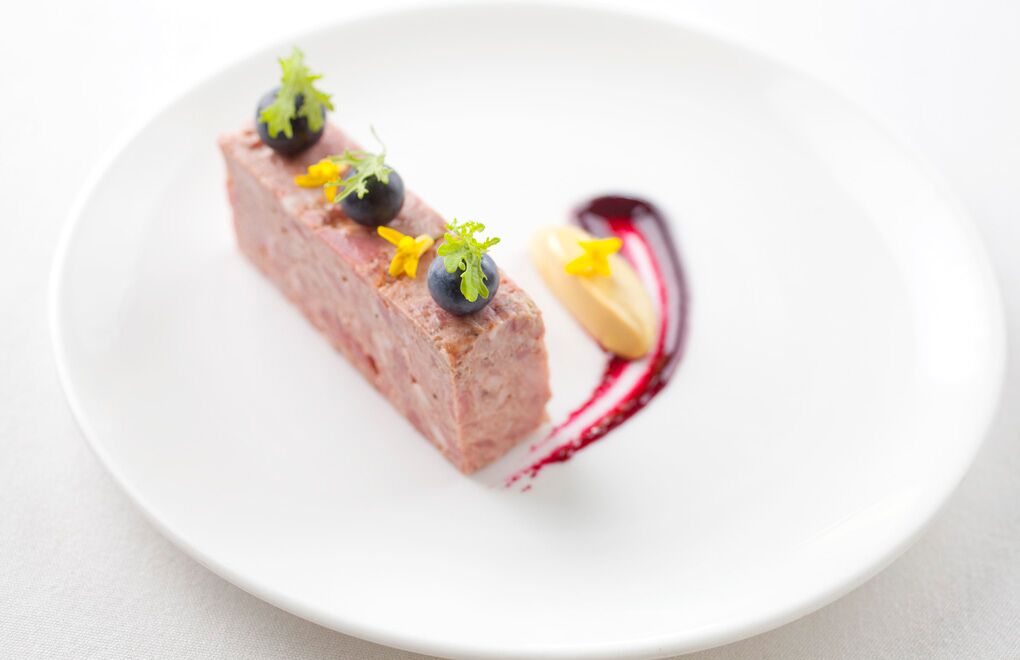 Bogardus was previously overshadowed by North Fork Table's founder, Gerry Hayden, who was widely praised as "the Chef who brought 'farm to table' to Long Island." I can confidently say that not only has Chef Bogardus created his own light to shine in, but his passion and cuisine is making waves that extend well beyond the shores of Long Island and in the opinion of this writer, need to be surfed by culinary enthusiasts near and far.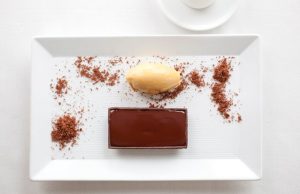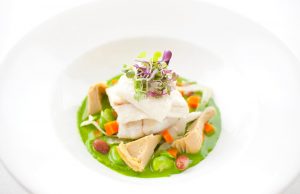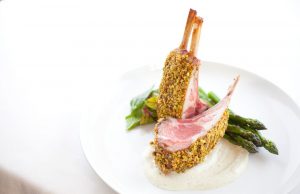 This gorgeous piece of eastern landscape known as the North Fork seems to welcome all comers with open arms. I find the entire environment to be un-deniably compelling, but it is the North Fork Table & Inn that makes me urge you to get in the car, right now, with your spouse, best friend, or your tailor for that matter… as long as you head directly to the dining room of this true culinary master.