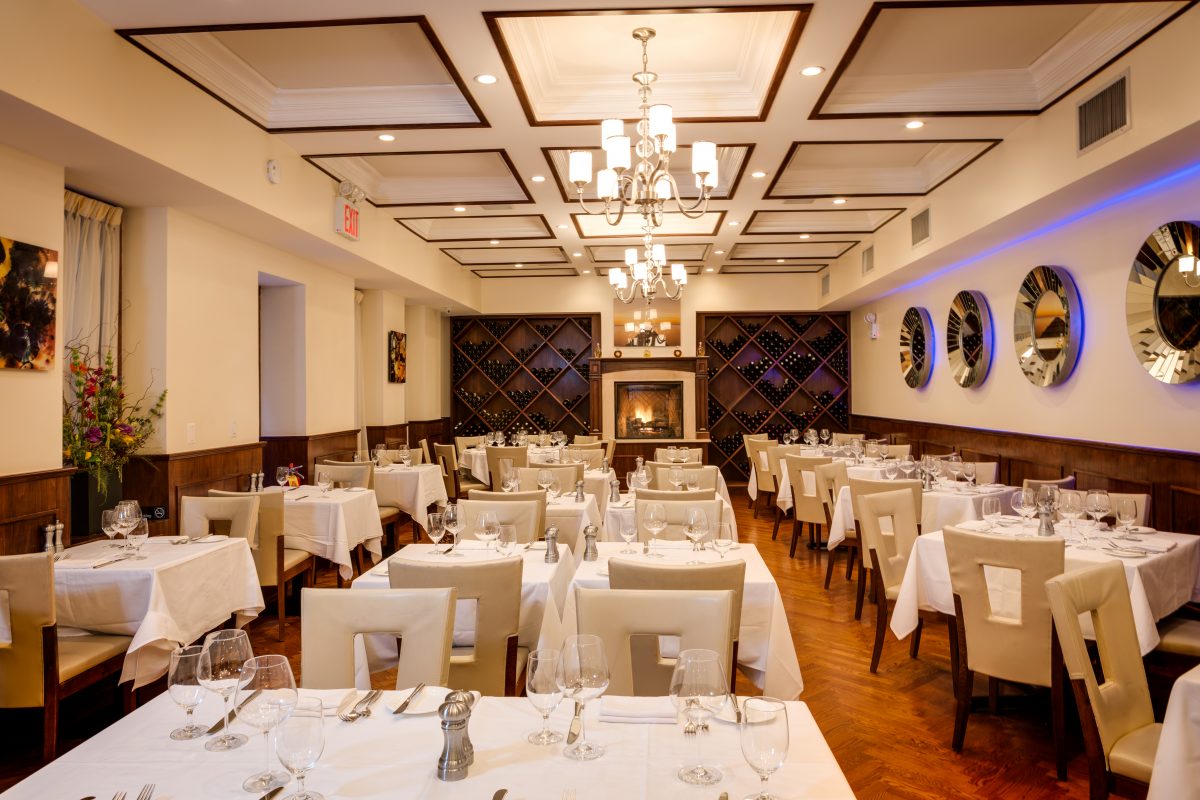 Much to my dismay, it took me the better part of four years to discover that the founders of New York's iconic Benjamin's Steakhouse seem to have made quite an impression on seafood lovers with The Sea Fire Grill. Seamlessly delivering locally sourced, contemporary American seafood, The Sea Fire Grill, just like their steakhouse counterpart, is executing top-rate cuisine for even the most stringent epicurean.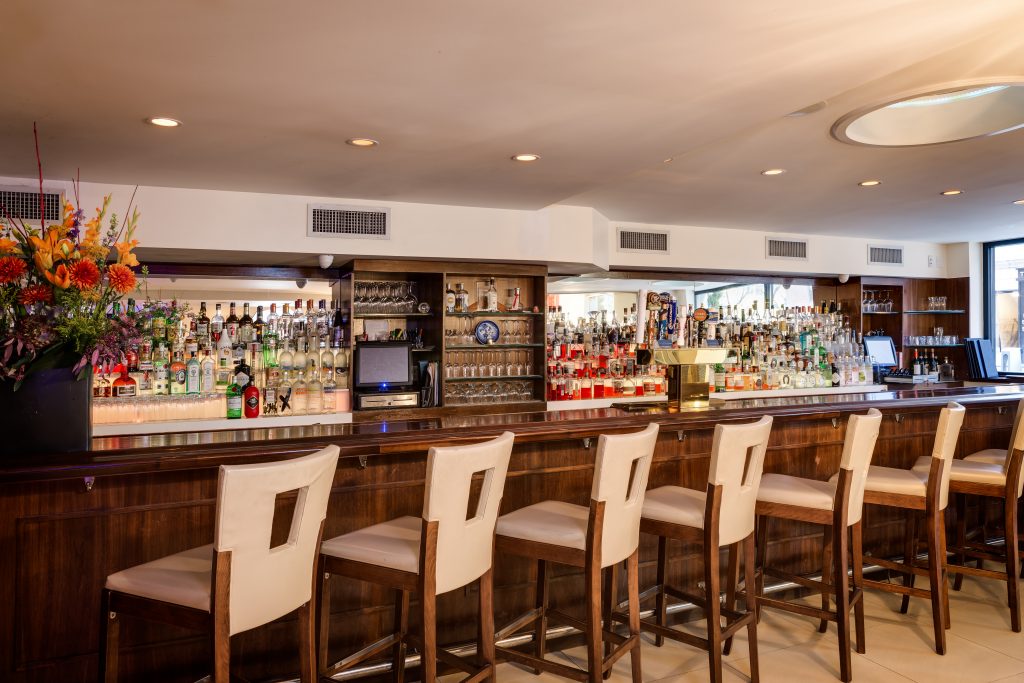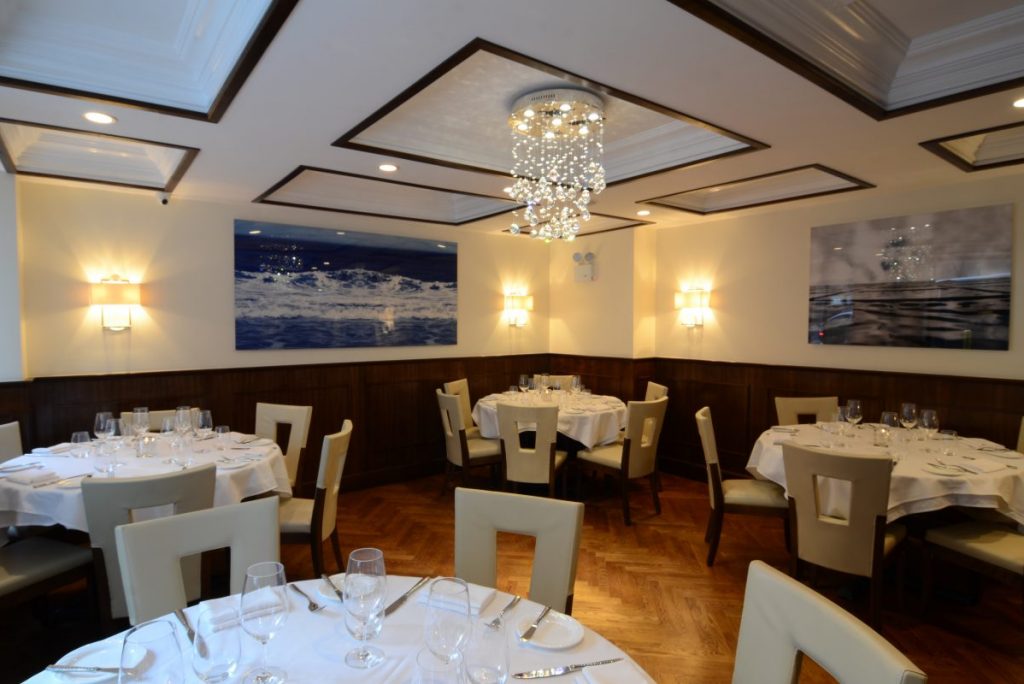 Conveniently located in Manhattan's midtown east neighborhood, quality seeps from every nook and cranny of this elegant restaurant which features a sleek and energetic bar, an elegant dining room highlighted by a crackling fireplace, and dark walnut wine racks throughout.
As we settled in, we delightfully imbibed a couple of their signature cocktails. The Cucumber Nimbus (Double Cross vodka, cucumber, Nigori sake & St. Germain) and the Primo Loco (Herradura Blanco tequila, jalapeño, ginger liquor, lime & agave) certainly stimulated our palates and set the table rather well for what was to be a spectacular meal.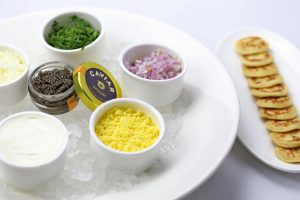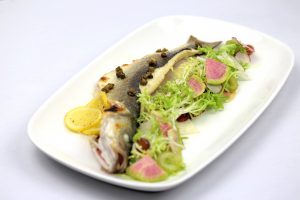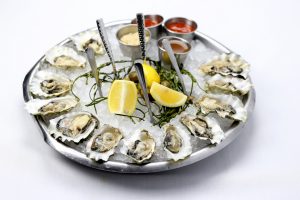 The freshness delivered in our appetizers was apparent in every bite of the Sashimi Style Tuna (topped with sturgeon caviar) and Buffalo Mozzarella (with roasted beets, anchovies and pesto). It is important to note that the wine list at The Sea Fire Grill has been meticulously curated and features over 500 selections. The Infamous Goose Sauvignon Blanc was an excellent recommendation with the Spanish Octopus (with romesco, baby potatoes, cherry tomatoes and Kalamata olives).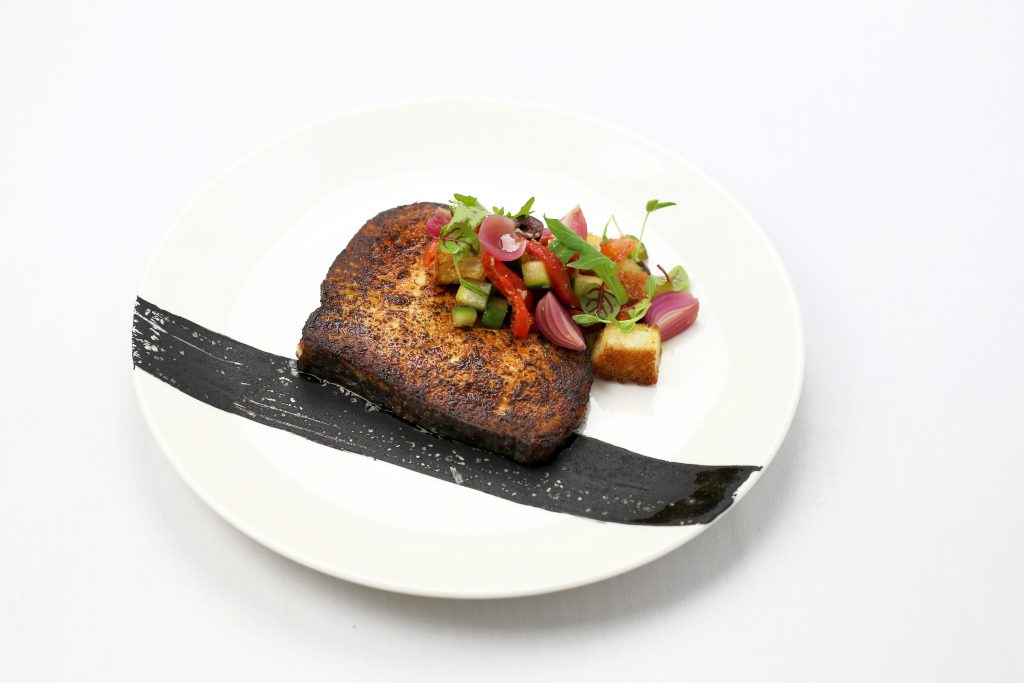 The Roasted Nova Scotia Halibut (with lemon gnocchi, fava beans and a chimichurri beurre blanc sauce) was quite simply spectacular and the Pan Seared Dry Boat Scallops (served with celery root puree and garnished with caviar) kept pace with virtually no effort. I want to take a moment to explain, as many do not fully understand the difference in these scallop designations. Wet scallops are shucked right on the boat and directly into a vessel filled with cold water. This preserves the scallops for longer, but the downside is that they absorb water, bloating them and giving them a less pure flavor and a tougher texture. Additionally, it is quite common that a preservative, or chemical salt is added to the water extending its shelf life. Dry scallops on the other hand are also shucked on the boat, but the primary difference is that they go into a dry container with no water or preservatives making their flavor more pure, concentrated and significantly more delicious.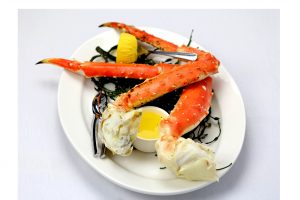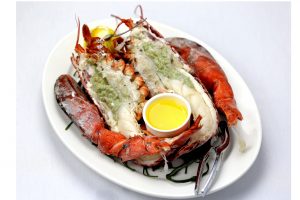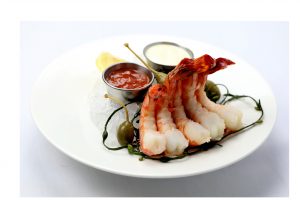 The next wave of bounty to land on our table was the SFG Surf & Turf (28 day dry-aged filet mignon topped with king crab, lobster and shrimp). This amazing expression of a classic was thoroughly enjoyed with a couple of sides including Brussel Sprouts (sweet and spicy with Marcona almonds) and Maitakee Mushrooms (with truffle cream and herbs)—seemingly some of Benjamin's Steak House greatest hits.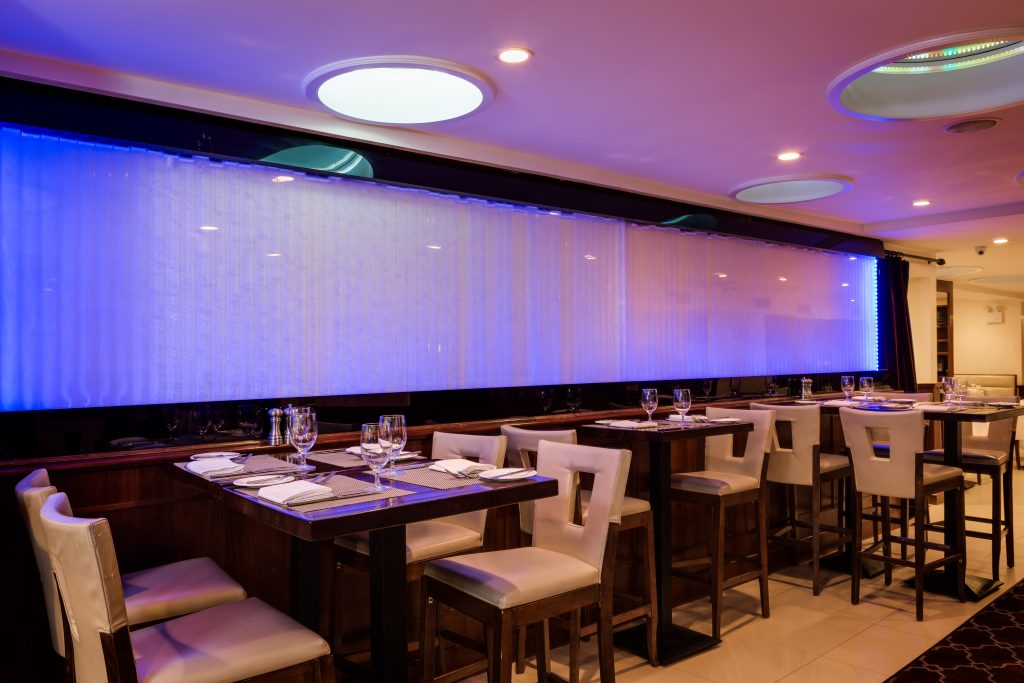 After a memorable Molten Chocolate Cake (served with red velvet ice cream) and the best espresso to be found in this fair city, we hesitantly stepped out into the night with plans of a return visit firmly in place before our Uber driver could even make their way to the curb.