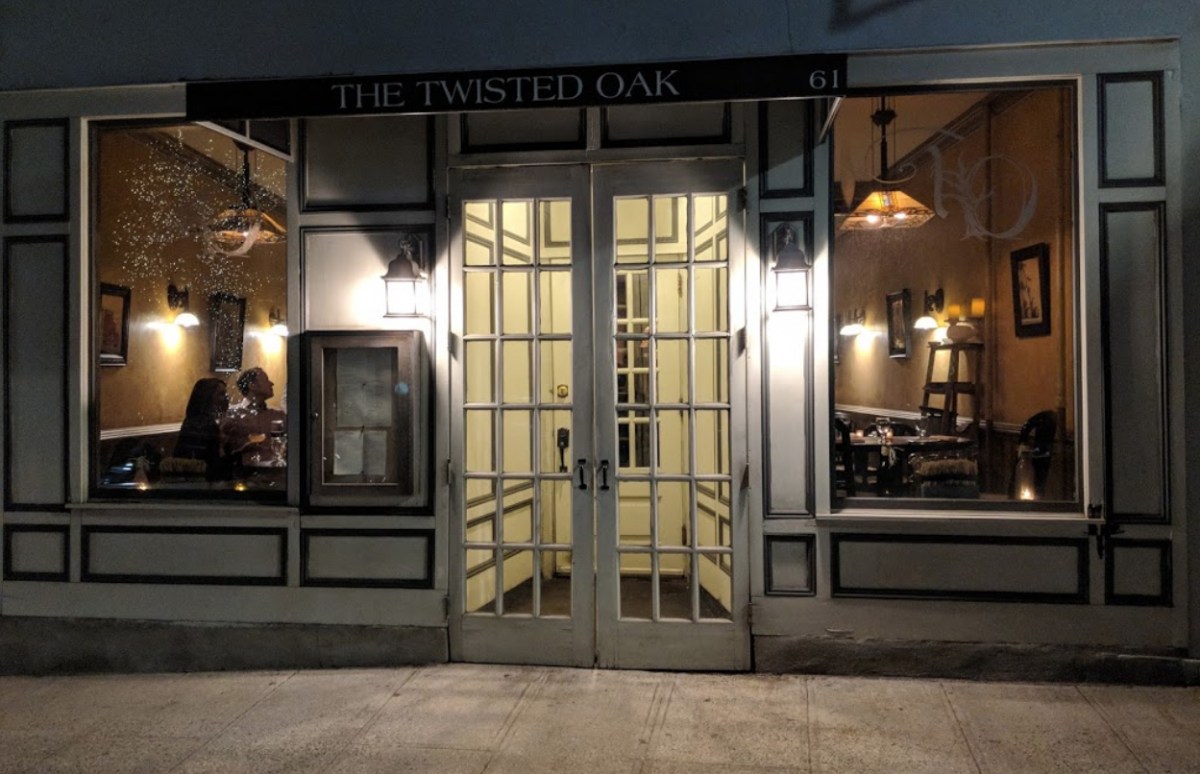 Located on the eastern bank of the Hudson River, about 25 miles north of midtown Manhattan, the Village of Tarrytown brings together the charm of a historic New York community, with a small town culture that welcomes with open arms. Nestled between Sleepy Hollow to the North and Irvington to the South, Tarrytown is a shining gem of the Hudson River Valley and its proximity to Manhattan makes it an easy getaway from the frenetic hustle of city life.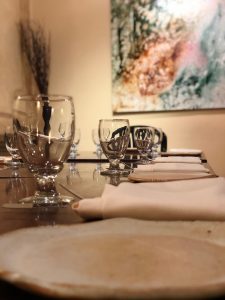 On this evening we were on a mission—find the best cuisine that this haven has to offer and take in some world-class music. With that in mind, our anticipation was high as we entered the quaint restaurant known as The Twisted Oak—a sophisticated bistro preparing contemporary and locally sourced American cuisine.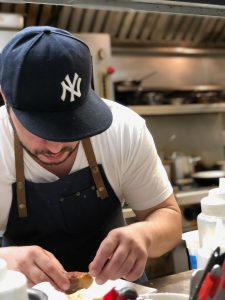 Michael Cutney, the Chef/Owner of The Twisted Oak, takes a fun and casual approach to modern cuisine featuring an ever-changing menu influenced by the chef's Italian-American roots. Chef Cutney honed his craft in the kitchens of Italy prior to apprenticing under the tutelage of Fabio Picchi (a legend of Florentine cooking). He continued to sharpen his skills alongside some of the finest chefs in the country at Union Square Cafe and Tabla in Manhattan, prior to evolving into the wizard who blessed our plates with his magic on this fine evening.
After imbibing an Upstate Old Fashioned (Woodford Reserve Bourbon, Orange, Hudson Valley Maple, Brandied Cherries) and the Smoke & Spice (El Buho Mezcal, Maraschino, Serrano, Sea Salt, Agave Nectar) at the bar, we made our way to our table for the main event. We started off with the Cheese & Pickles (Stracciatella, Sformato, House Pickles, Local Pear Mostardo, Wine Bread) and a rather incredible sampling of their appetizer menu including the Truffled Chickpeas (Garlic, Parsley, Parmigiano), Shishito Peppers (Sea Salt, Sesame) and the Salt-Baked Sunchokes (Hot Honey). These delectable items were uplifted by the sheer freshness of all of the ingredients and delivered some truly unique taste experiences.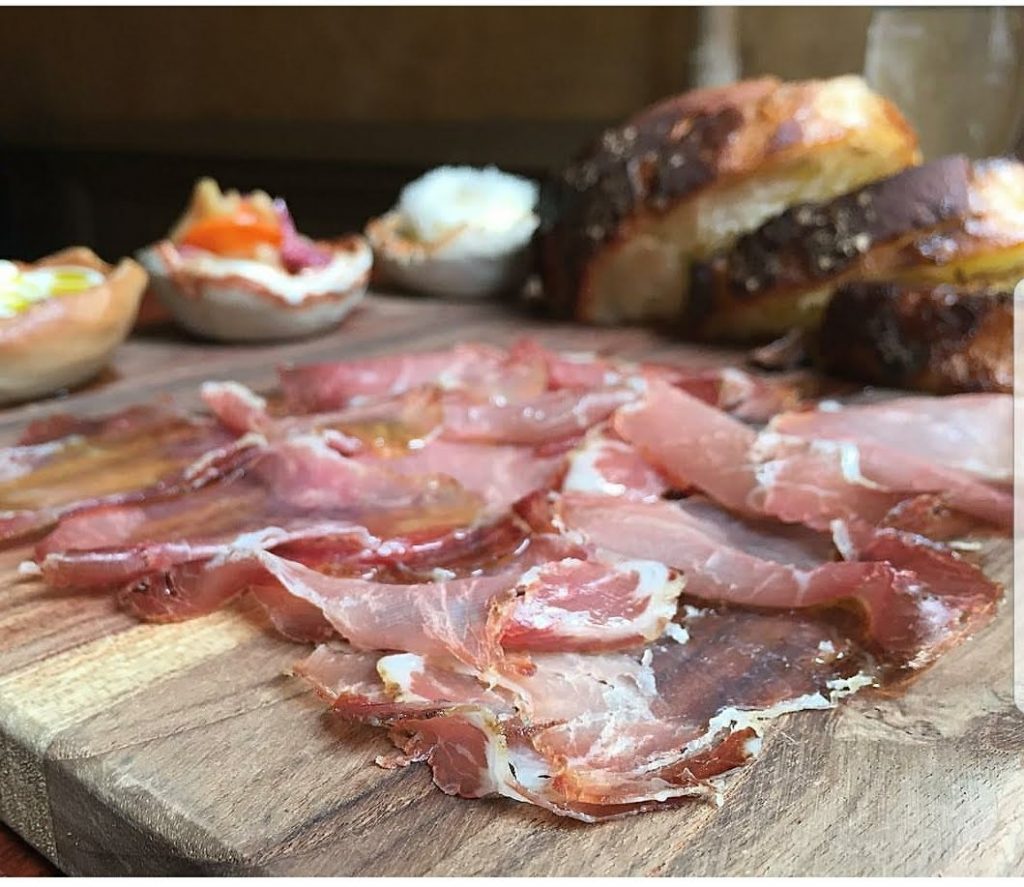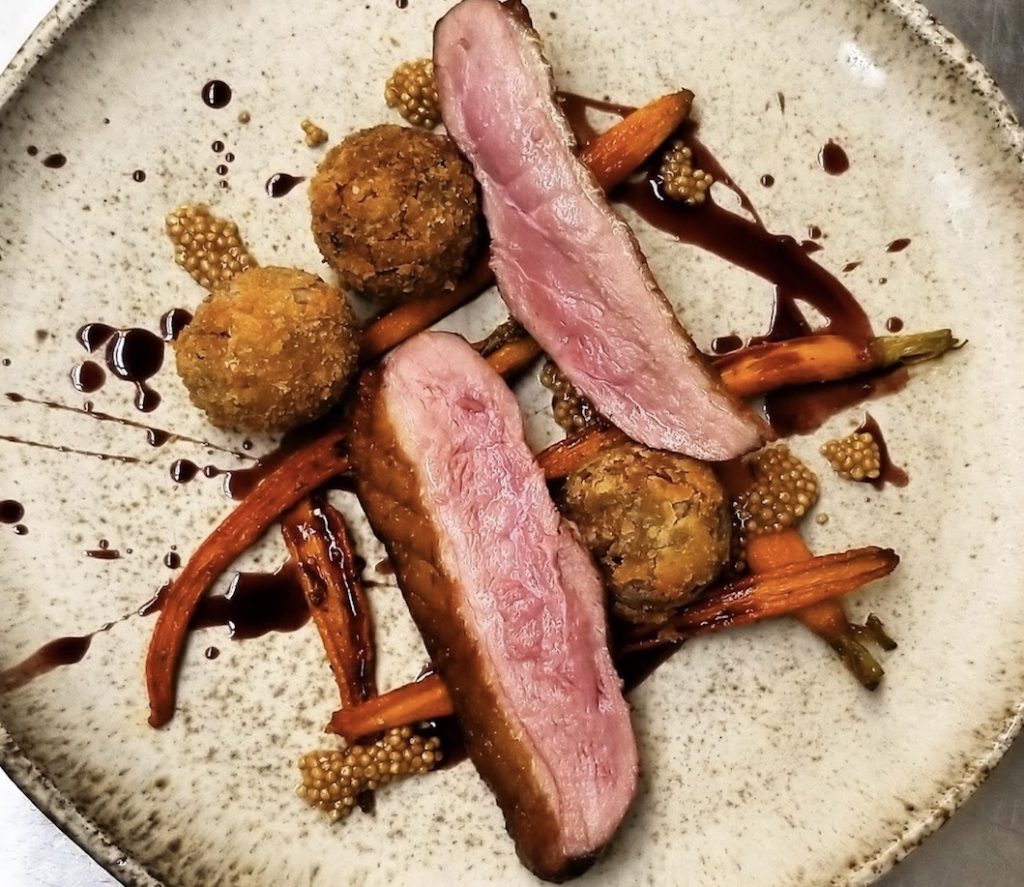 Prior to moving on to the entrees, we were encouraged to sample the Meatballs (Parmarola, Parmigiana)—a suggestion for which we were extremely thankful. Indulging in the Cappellacci (Short Rib Brodetto, Ginger-Beet Pasta, Cured Egg Yolk) proved to be a very wise decision and the delivery of an exquisitely executed Fazio Duck (Rillette Croquettes, BBQ Local Baby Carrots, Pickled Mustard Seeds) laid the finishing touches and articulated a true culinary prowess. We finished this extraordinary meal by indulging in a classic with a twist, Panna Cotta (Battenkill Cream, House-Made Honeycomb, Butterscotch)—a fitting ending.
Sourcing from local Hudson Valley farmers and making sustainable agriculture the focus of the menu, Chef Cutney's commitment to using only the freshest ingredients was clear in every dish that was presented. Working in line with seasonal availability drives an ever-changing menu at The Twisted Oak which delivers a beautiful European-style dining experience and quite simply an amazing meal.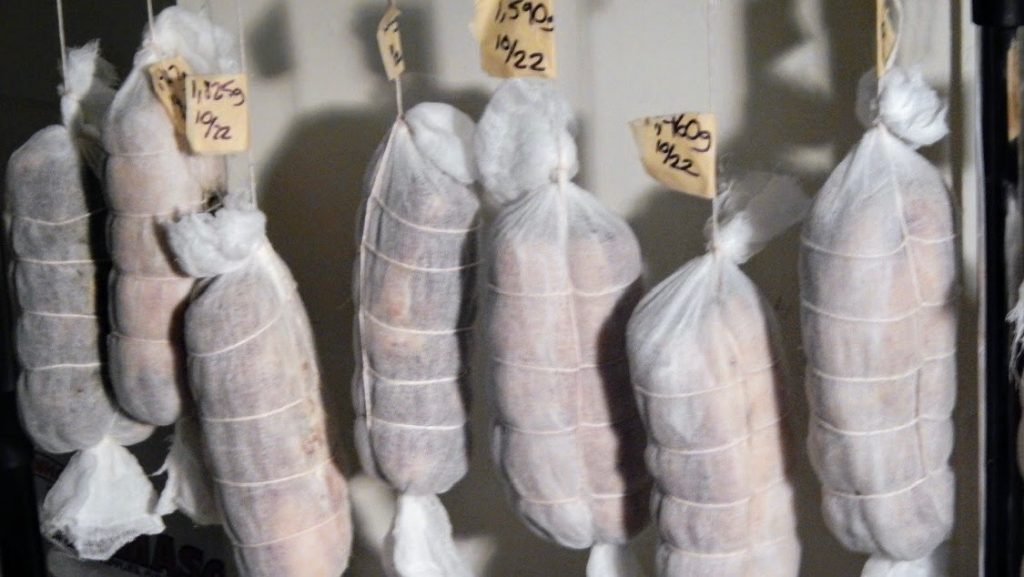 Thankfully, it was all of about a 200-yard walk to Tarrytown Music Hall, a brick structure in the Queen Anne architectural style that was erected in the late 19th century. Listed on the National Register of Historic Places, in 1901 it was one of the first theaters to show the newest form of entertainment—motion pictures. Its stage has been graced by the likes of Dave Brubeck, Louis Armstrong, and Miles Davis, and tonight they were featuring two of America's most admired singer-songwriters—Lyle Lovett and John Hiatt.
Singer, composer, actor, and recipient of four Grammy Awards, Lyle Lovett has broadened the landscape of American music in an impressive career that spans 14 albums. The Texas-based musician fuses elements of country, swing, jazz, folk, gospel, and blues in a convention-defying manner as he seamlessly moves from style to style. Coupled with his gift for storytelling, Lyle's compelling vocals and seamless guitar work are something truly special and make him a beloved artist and performer.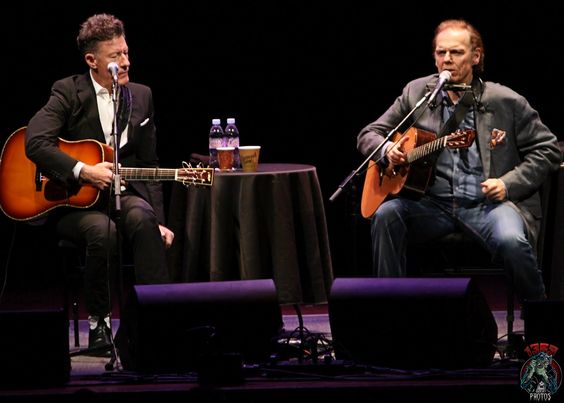 Celebrated musician and skilled storyteller, John Hiatt is a master in his own right, who has attracted many other singers to his work, ultimately assisting him in gaining a wider audience by playing versions of his songs such as Rosanne Cash's "Pink Bedroom" and most famously Bonnie Raitt's hit version of "Thing Called Love." Apparently, Hiatt refers to his series of shows with Lyle Lovett as "our little Smothers Brothers comedy show," and from my experience, rightfully so. Sharing the stage for an intimate acoustic evening of unforgettable stories and iconic songs, Lovett and Hiatt have been touring together periodically since 1989, delivering one of the most compelling and naturally spontaneous performances on the road—a must see!
All in all, Tarrytown, New York has a tremendous amount to offer. Be it a night out, a weekend getaway, or just a short detour off of the highway for an afternoon stroll along the Hudson River, you will not be disappointed.