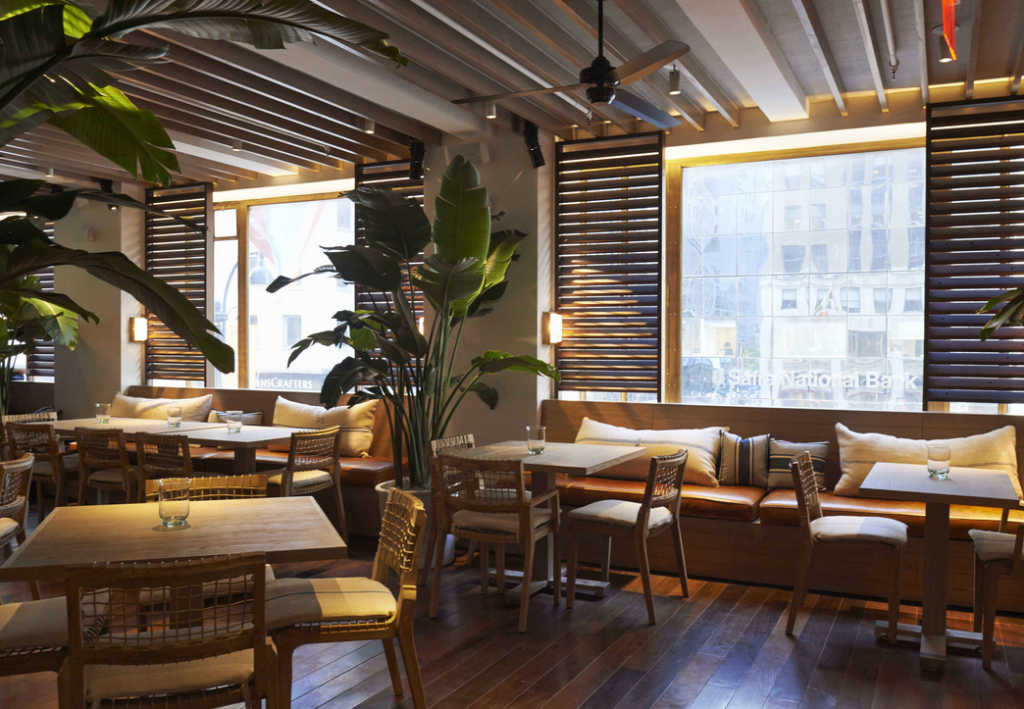 Conveniently located on Fifth Avenue at 45th Street, Tommy Bahama Restaurant & Bar is turning up the heat for local business people, tourists and anyone lucky enough to make their way through their front doors. An ideal location for lunch, dinner, or Happy Hour, this two-story flagship delivered a truly satisfying experience.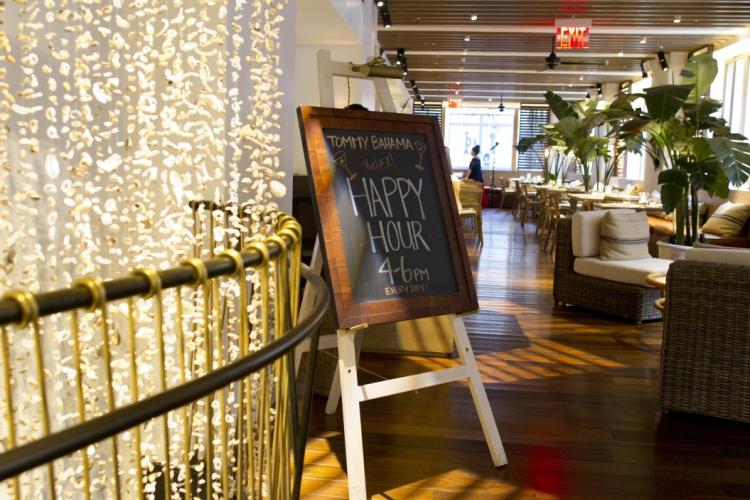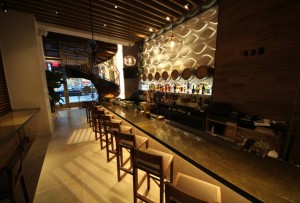 The ground-level Marlin Bar features barrel-aged cocktails that were extremely noteworthy. These blended libations are aged for an average of seven weeks prior to being dispensed from their wooden barrels for the enjoyment of all. Both the Whistle Blower (Whistle Pig Rye, Pisa Nut Liqueur, Courvoisier VS, Aged 7 Weeks) and the Holy Mole (Tanteo Cocoa Tequila, Los Nahuales Mezcal, Grand Marnier, Mole Bitters, Aged 7 Weeks) were spectacular and raised the expectations for the meal to come.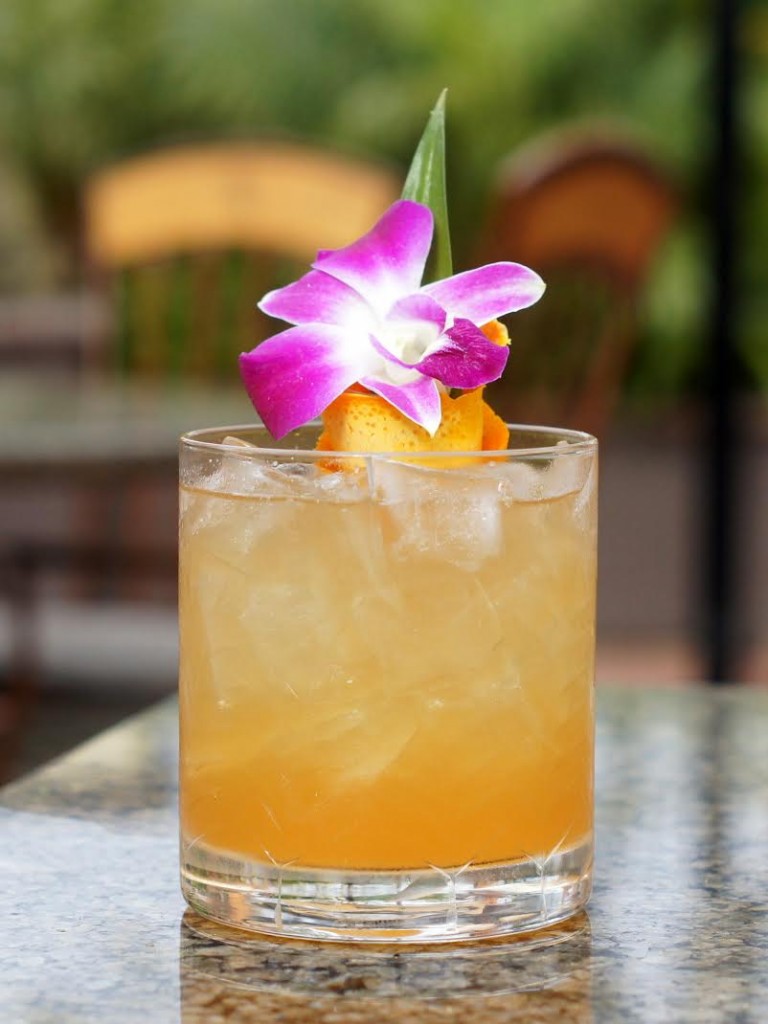 The somewhat standard menu item, Ahi Tuna Tacos (Wonton, Island Slaw, Wasabi-Avocado Crème), were refreshingly unique, as were the Coconut Crusted Crab Cakes (Lump Blue Crab, Thai Chili Sauce) — but it was when I ventured off the road most travelled that the fireworks began. The Filet Mignon Flatbread (Bacon, Garlic Aïoli, Honey Roasted Onions, Gruyère, Crispy Shiitakes) was not only delicious, but featured significantly hearty bites of this perfectly cooked cut of beef. As truly delicious as this was, it is the Smoked Bacon Jam Crostini (Warm Goat Cheese, Sliced Radish, Lemon Arugula) that will keep me up at night — sweet, savory and truly delectable!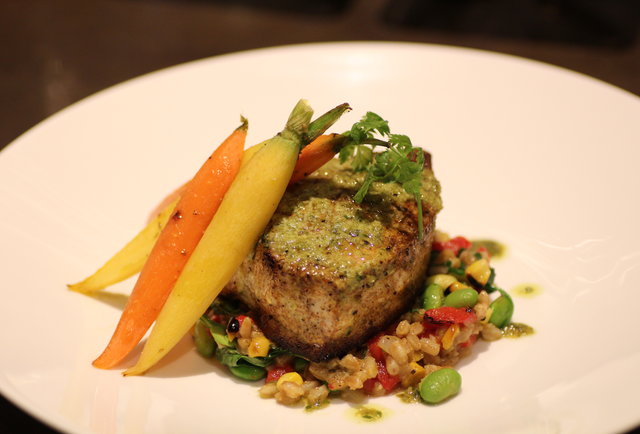 Before heading on to the entrees, I decided to indulge in one more of their delicious barrel aged cocktails with the Rumhattan (Hurricane Rum, Luxardo Maraschino Liqueur, Mancino Vermouth, Aged 6 Weeks) — another superstar that set the table perfectly for the Pan Seared Whole Bronzino (Jicama Hash, Jalapeño Brown Butter) and the Seared Diver Sea Scallops (Seasonal Risotto, Crispy Yucca).
The Pina Colada Cake (Myers Dark Rum, Diced Pineapple, White Chocolate Mousse, Toasted Coconut) served as the perfect ending for what was not only a delicious meal, but one that delivered well above expectations.