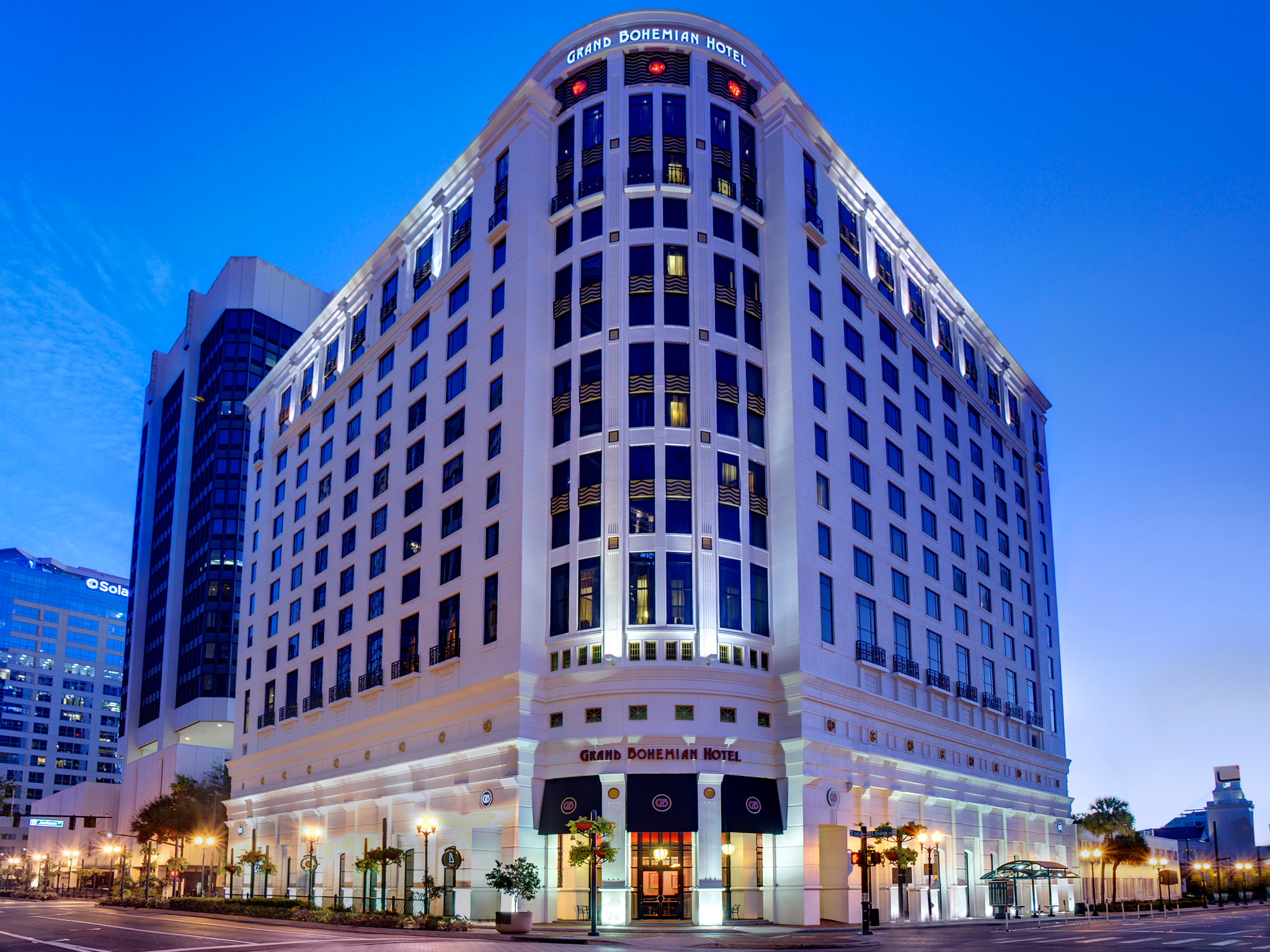 One of the world's foremost tourist destinations, the sprawling city of Orlando features seven of the ten most popular amusement parks in America and attracts tens of millions of visitors each year. Furthermore, it ranks as one of the preeminent convention locations, as its Orange County Convention Center is second-largest convention complex in the United States, attracting attendees from a wide-range of industries. So naturally the city boasts countless hotels vying for your business. But The Grand Bohemian Hotel Orlando is one such hotel that does a fine job of distinguishing itself from the competition.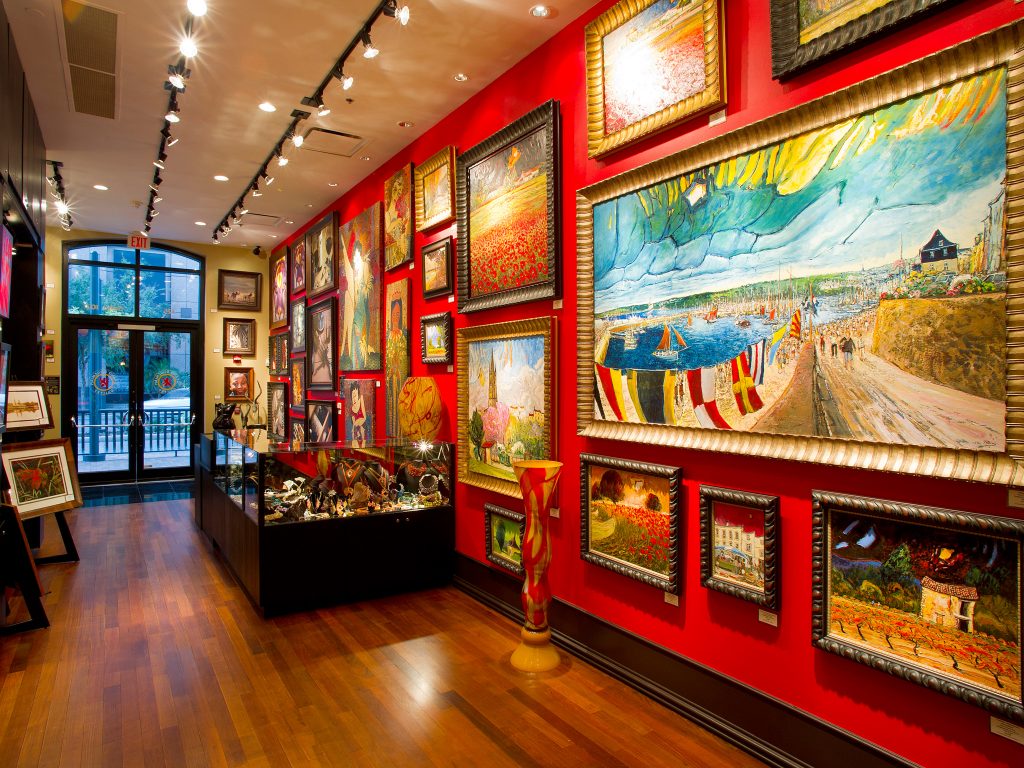 Named one of the "Top 20 Hotels in Florida" by Condé Nast Traveler, The Grand Bohemian Hotel Orlando presents an alluring option for affluent travelers visiting the city. A few months back I was fortunate enough to profile The Grand Bohemian Hotel in Charleston and found it to be an expressive and lively boutique-style experience. From the art to the décor to cuisine, everything about the place felt unique, imaginative, and refined. I am happy to report that the Grand Bohemian Orlando has the same charm, sophistication, and originality of its Southern sister hotel — without ever feeling like a carbon copy.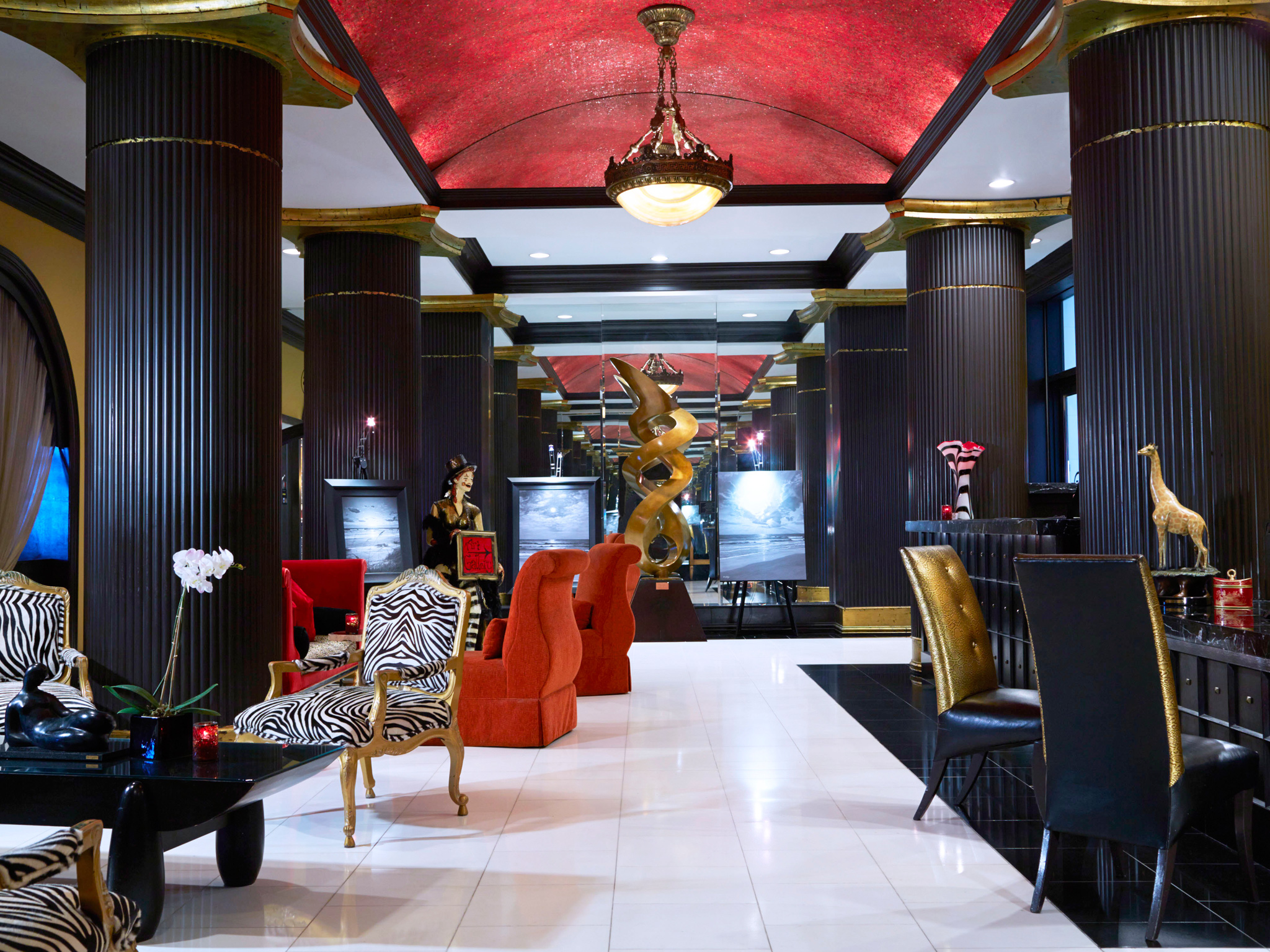 Featuring 115 carefully-outfitted guestrooms, a tremendous restaurant, pool, and lounge, and over 150 pieces of stunning original artwork, the hotel is an elegant escape within the bustling heart of Downtown Orlando. The building itself is a stately art deco statement, proudly letting its presence be felt amongst its fellow buildings along Orange Avenue (especially when it's illuminated in full glory at night). Inside you'll find plenty of thoughtful touches like mosaic tiled barrel-vaulted ceilings and a carefully-curated art gallery that is far from an afterthought.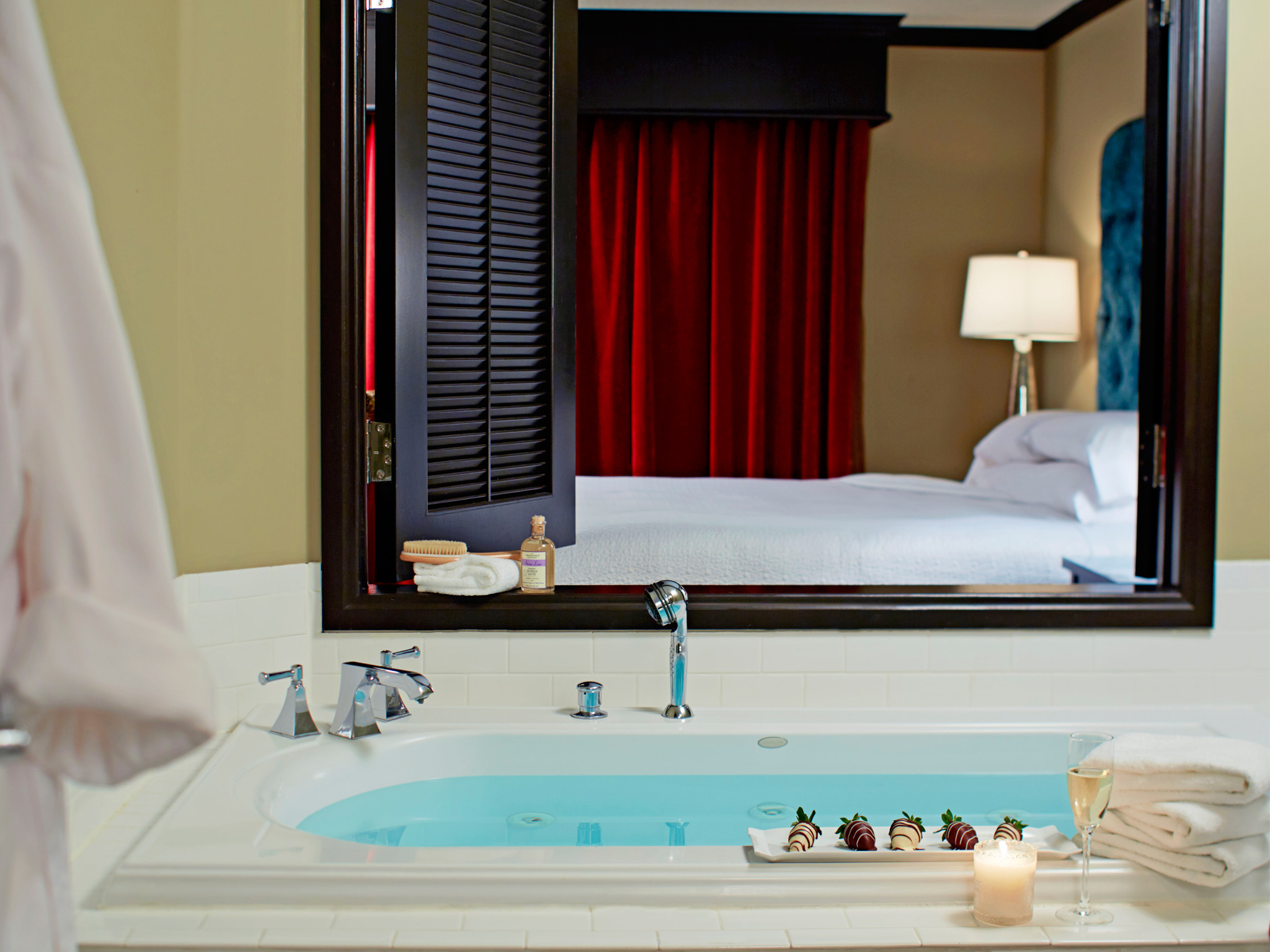 As mentioned, the rooms at Grand Bohemian Orlando are decorated with care and panache. All of them feature amenities like custom Java wood furniture, velvet drapes, and marble bathrooms, while the concierge level rooms (located on the 14th and 15th floors) offer sweeping views of the downtown area and access to a private lounge offering complimentary breakfast. And unlike its Charleston counterpart, there are also several suites, including "Jacuzzi Suites," that feature the large, titular whirlpool tub acting as bridge between the bathroom and bedroom.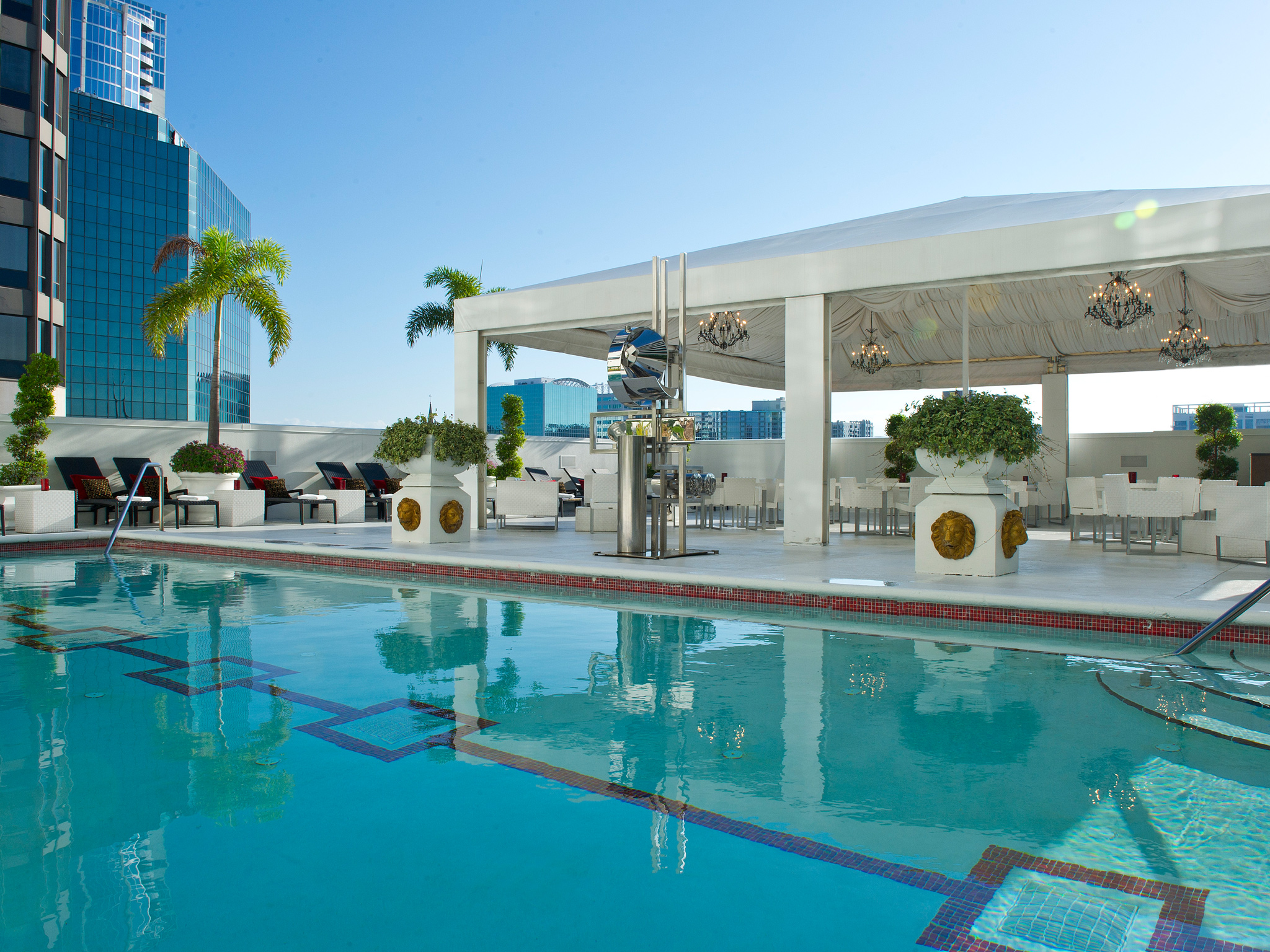 But you will probably be tempted to spend little time in your room. Regardless for your reason for visiting, the hotel has an alluring, grown-up feel and scene, thus inviting you to intermingle with your fellow guests. Located on the roof, the expansive pool has incredible views of downtown and with its meticulously manicured trees and shrubs and striking white-on-white palette, a design befitting South Beach or Beverly Hills. The hotel's Poseidon Spa features many relaxing treatment, and on-site restaurant The Boheme serves up solid American dishes like grilled Spanish octopus, steak au poivre, and Mediterranean baked salmon; and is renowned amongst the locals for its festive Sunday Jazz Brunch.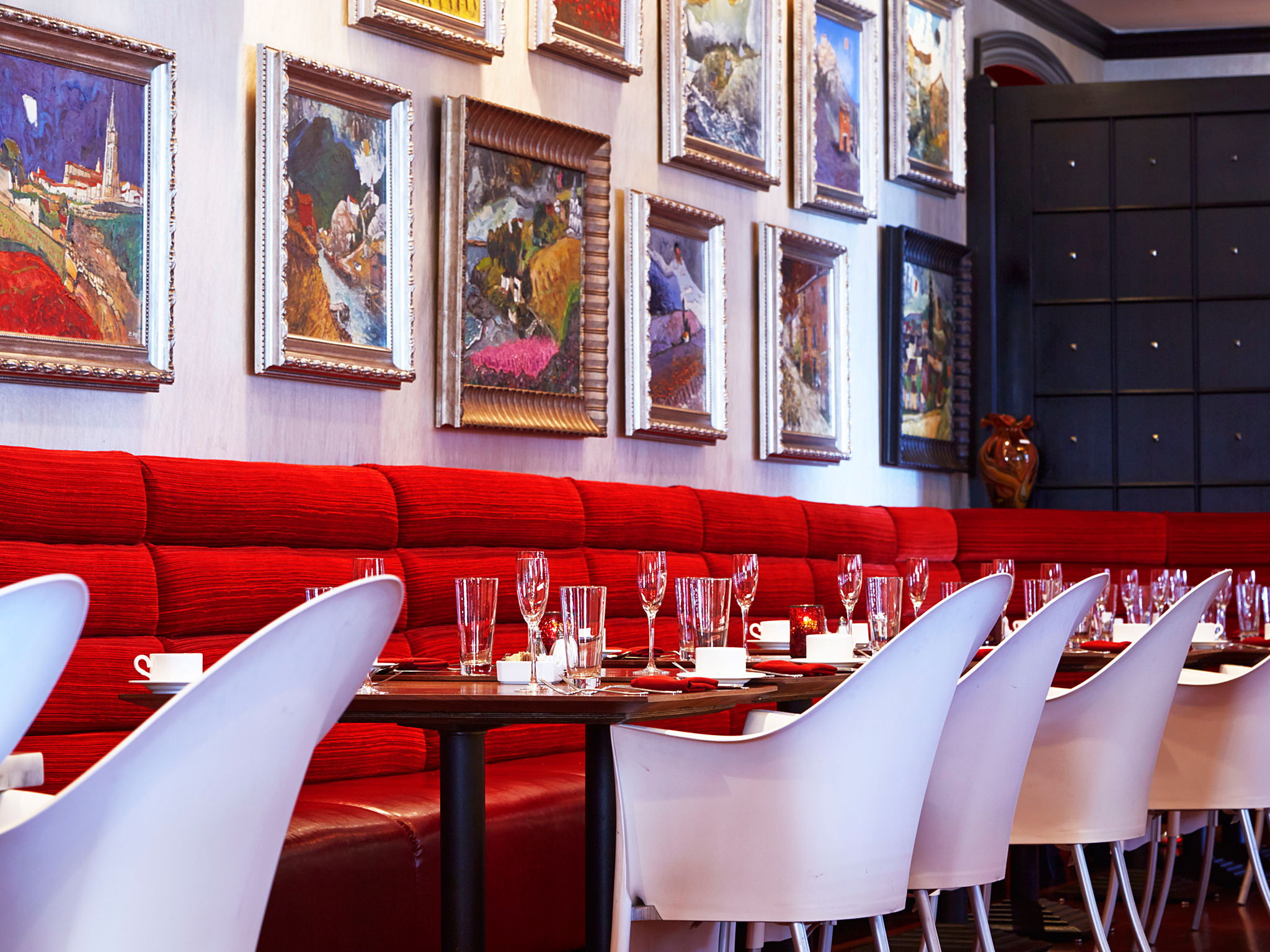 On that note, the music is as omnipresent as the artwork at Grand Bohemian Orlando. Classical compositions from the likes of Bach and Brahms are piped throughout the halls and elevators, and the inviting Bösendorfer Lounge features live performers on a near-constant basis. Named for the Imperial Grand Bösendorfer piano that acts a majestic centerpiece (one of just two in the world), the lounge is perhaps the highlight of the hotel. Entertainment Director and pianist Wes Hamrick works hard to ensure that the place is always an exciting and inviting experience. (It's also worth noting that the service throughout the hotel is impeccable.)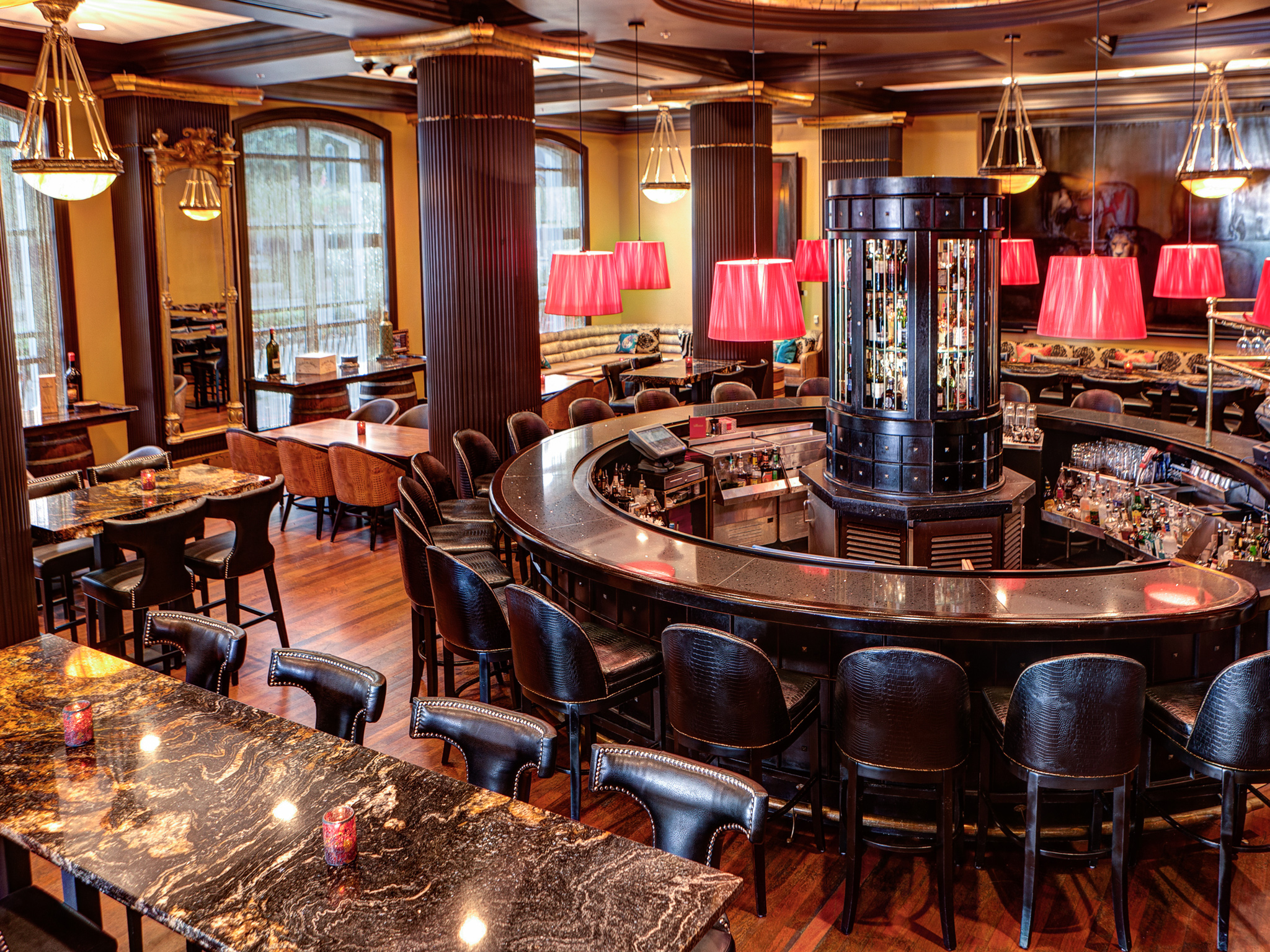 Drawbacks? There's no jaw-dropping megasuites, and if you are planning on doing Disney World, while it is only about 25 minutes away, it is not necessarily the best place to bring children — this is unabashedly a grown-up hotel. But for those in town for a convention or with business downtown, you would be hard-pressed to find a more original, luxurious, or refreshing place to stay. Everything about The Grand Bohemian Hotel Orlando feels unique, mature, and cultured. We highly recommend it.