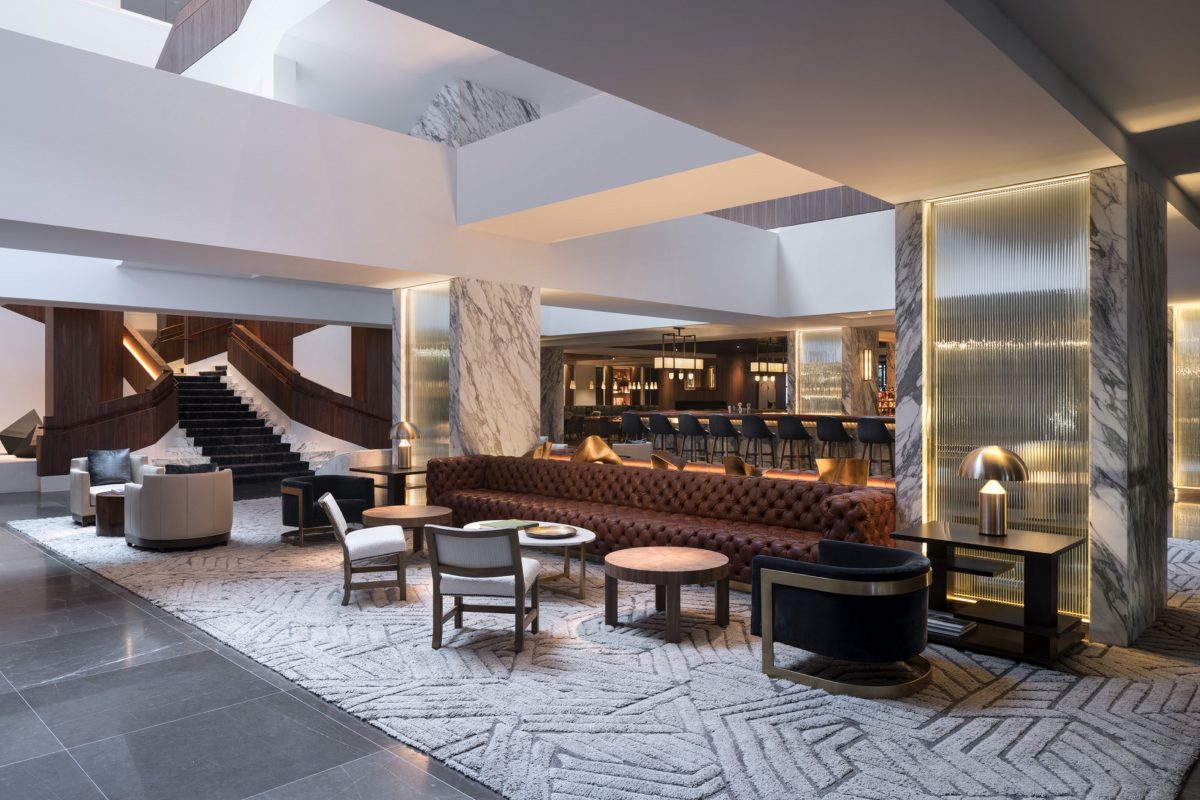 My recent visit to Houston was highlighted by some unexpected downtime that paved the way for a very welcome day of relaxation and fun. It is no surprise that Four Seasons Houston was at the ready and expertly provided a perfect landing and seamless reception for what felt like stolen time—setting the stage for what would be an effortless experience. Situated right in the heart of downtown and adjacent to the Bayou City's business district, Four Seasons Houston is delivering bold Texan hospitality to a wide array of travelers, as well as an attractive bevy of well-dressed locals.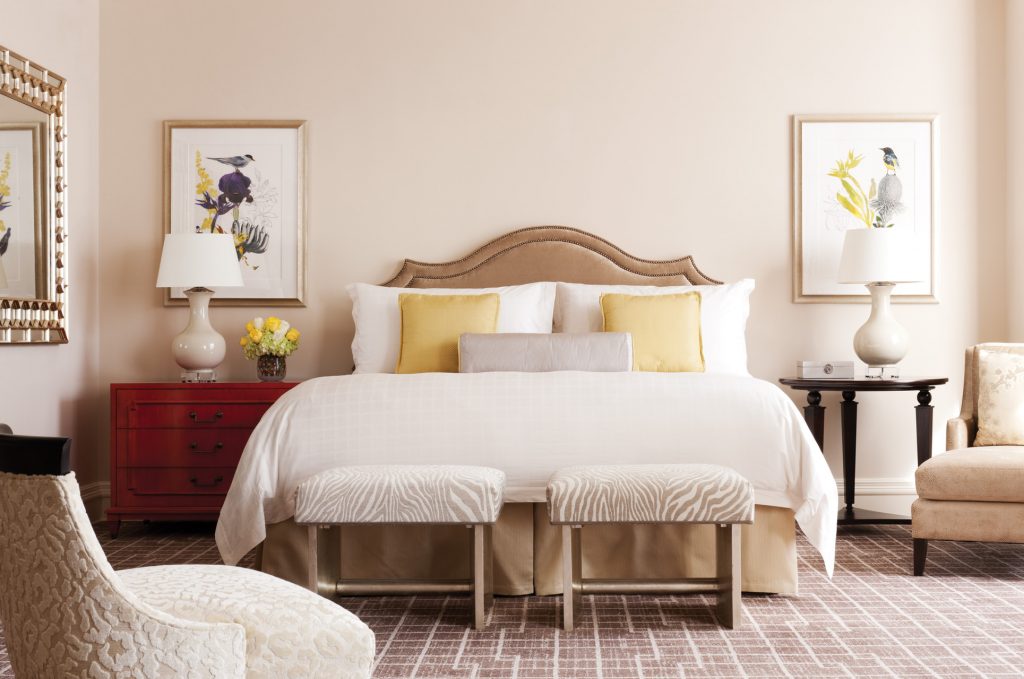 Upon entering the gorgeously renovated lobby, you are effortlessly lulled into a sense of well being. Expertly executed VIP treatment was front and center as we effortlessly checked into the Presidential Suite North. As to be expected from Four Seasons, the attention to detail and finishes within this opulent space were omnipresent within this generously proportioned suite. Featuring antique furnishings, original artwork and beautiful chandeliers, and situated on the hotel's top floor, my home for a day provided 1,570 square feet of warm decor, delivering everything that a Jetset reader would require for some unexpected downtime, or a quality stay in an exciting city. Featuring a spacious master bedroom suite and opulent master bath, a well-appointed office area, a very comfortable living room and a formal dining area (if you wish to entertain guests), your comfort and needs have been carefully considered.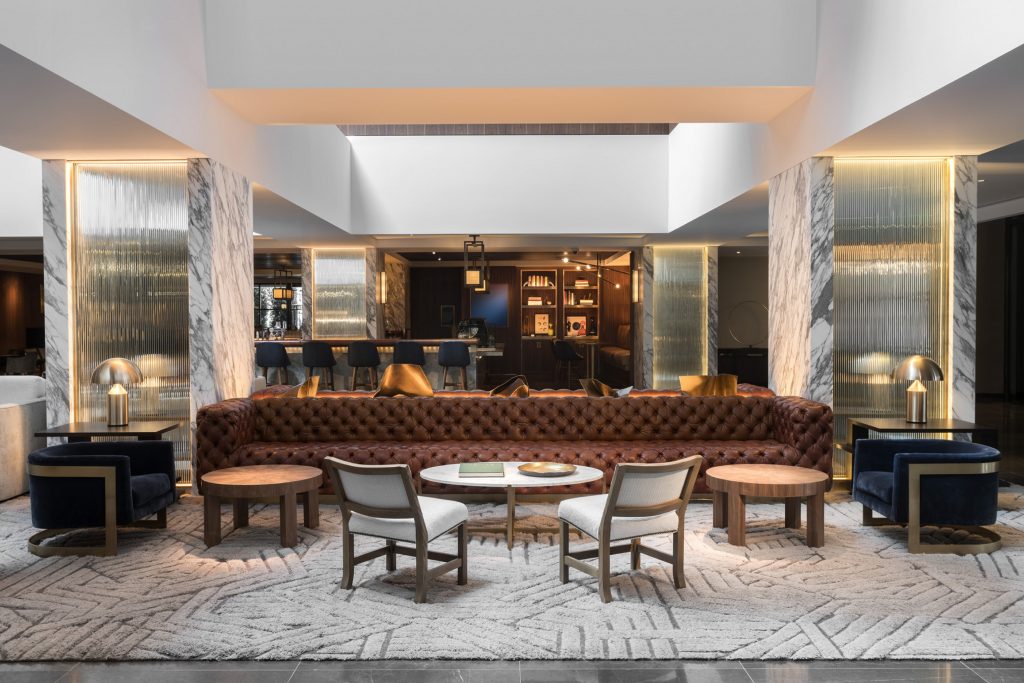 After settling in I chose to head back to explore a compelling and vibrant lobby that was seemingly a 'world within itself.' What proved to be the beginning of a day that never left the arms of my 5-star digs, was the discovery of international restaurateur Richard Sandoval's recent collaboration with the hotel, Bayou & Bottle. An exciting new bar and restaurant concept, Bayou & Bottle, which happens to be home to the longest bar in Houston, is a destination complete with vintage barware, exquisite whiskey flights, oversized TVs to catch the game and even personalized bourbon lockers where the most discerning bourbon connoisseurs can store their favorite treasures. Offering 160 bourbons and whiskies in a beautifully designed space is just the beginning. Can't decide which bourbon or whiskey to enjoy? Bayou & Bottle's whiskey and bourbon aficionado, the Bourbon Baroness, is well prepared to guide you through exquisite whisky flights. If it is a cocktail you crave, there is also a fine selection available using hand-selected craft spirits with a focus on seasonal flavors.
American novelist Mark Twain once mused that "too much of anything is bad, but too much good whiskey is barely enough."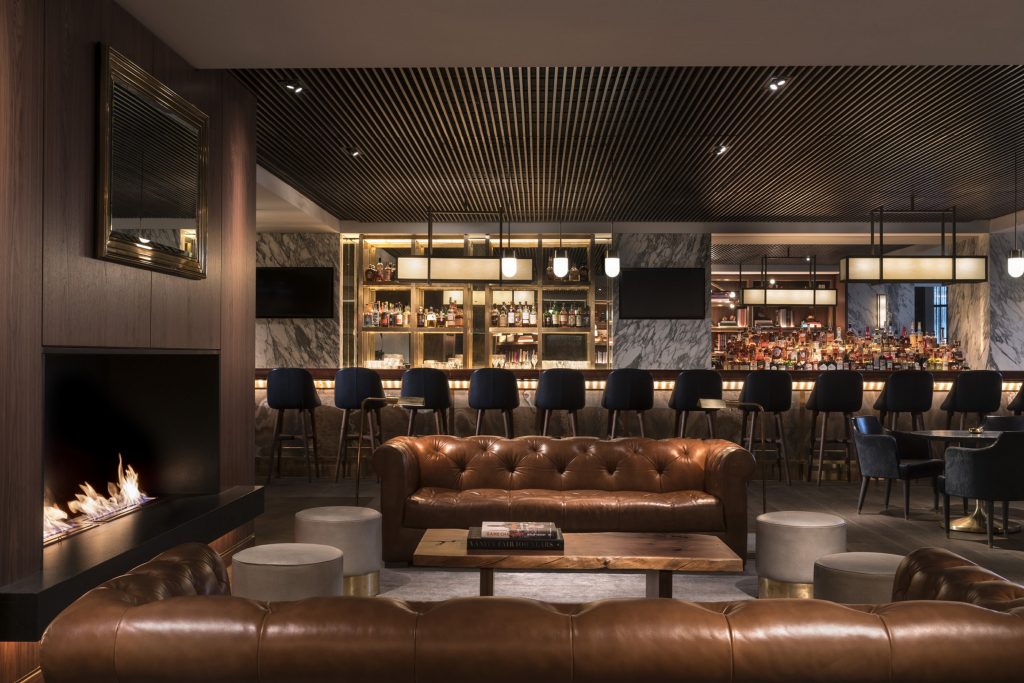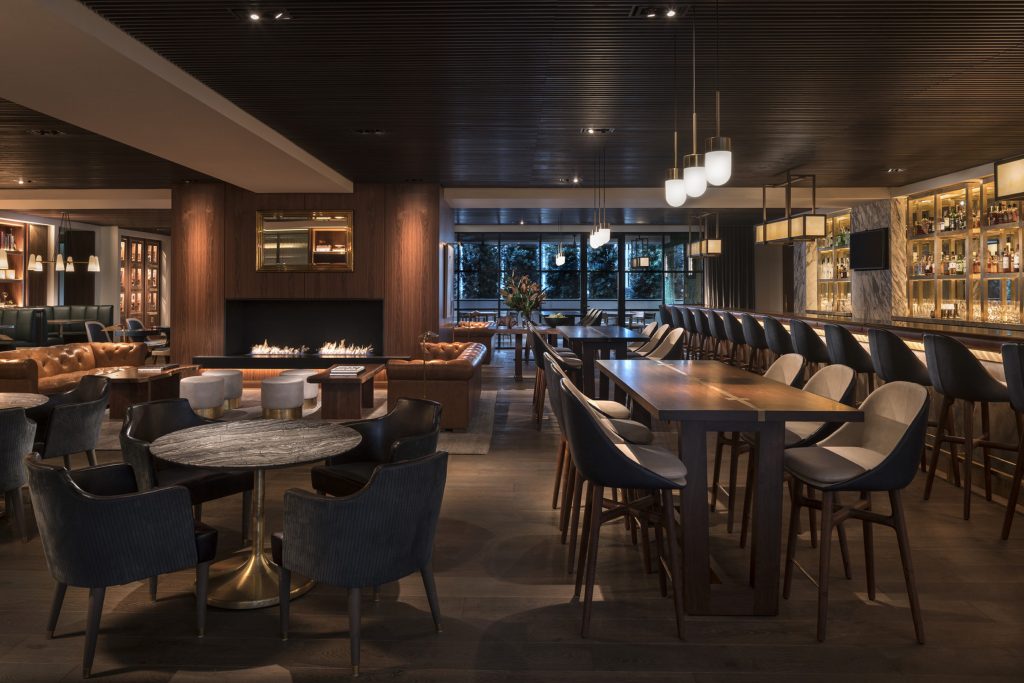 The culinary side of Bayou & Bottle keeps pace with the libations. A vibrant menu inspired by the soulfulness of the south, highlighted by nuances of Houston's culturally diverse community, delivers an exciting menu of elevated comfort food that pairs perfectly with the soulful energy of the environment.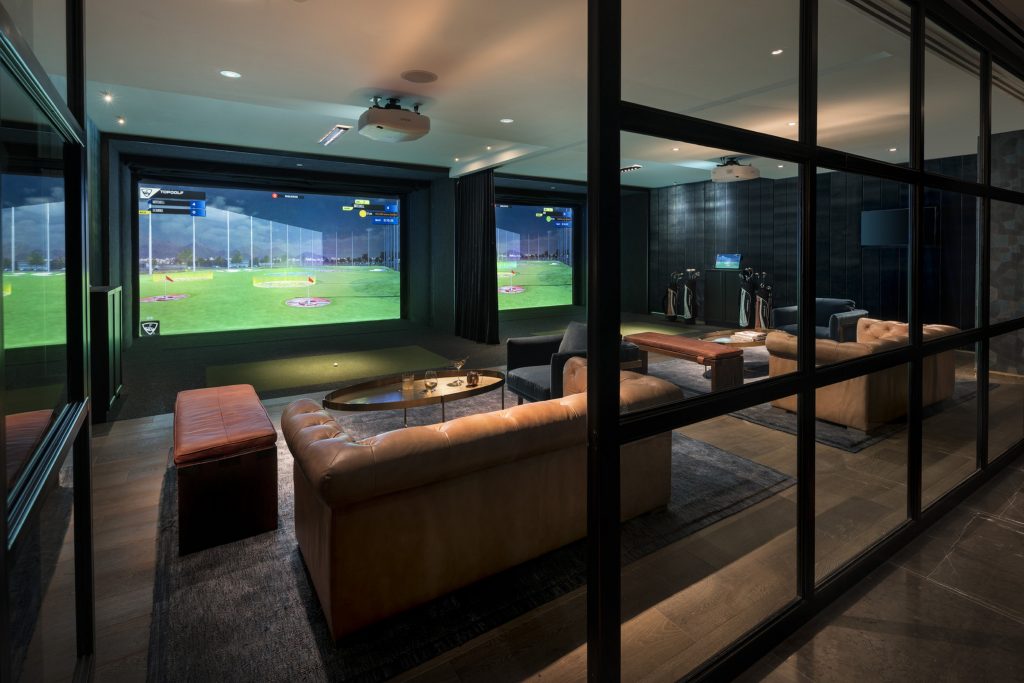 Notably, Bayou & Bottle is highlighted by a cutting-edge golf experience—the world's first-ever Topgolf-branded simulator, 'Topgolf Swing Suite,' is adjacent to the restaurant and offers an immersive and all-encompassing golf simulation experience that can be seamlessly paired with the food and beverage service from Bayou & Bottle. Whether you are looking to hone your skills for an upcoming 18-hole round or just having fun with friends, players at Topgolf in this brilliantly conceived space are privy to an unrivaled and memorable experience.
If pampering is on the menu for your stay, you are in good hands. Hit the well-equipped gym to reinvigorate, or head over to the spa to enjoy a wide array of treatments for which the Four Seasons is known—including a varied selection of massage options, Signature Facials, or a Southern Silk Manicure at the Nail Bar.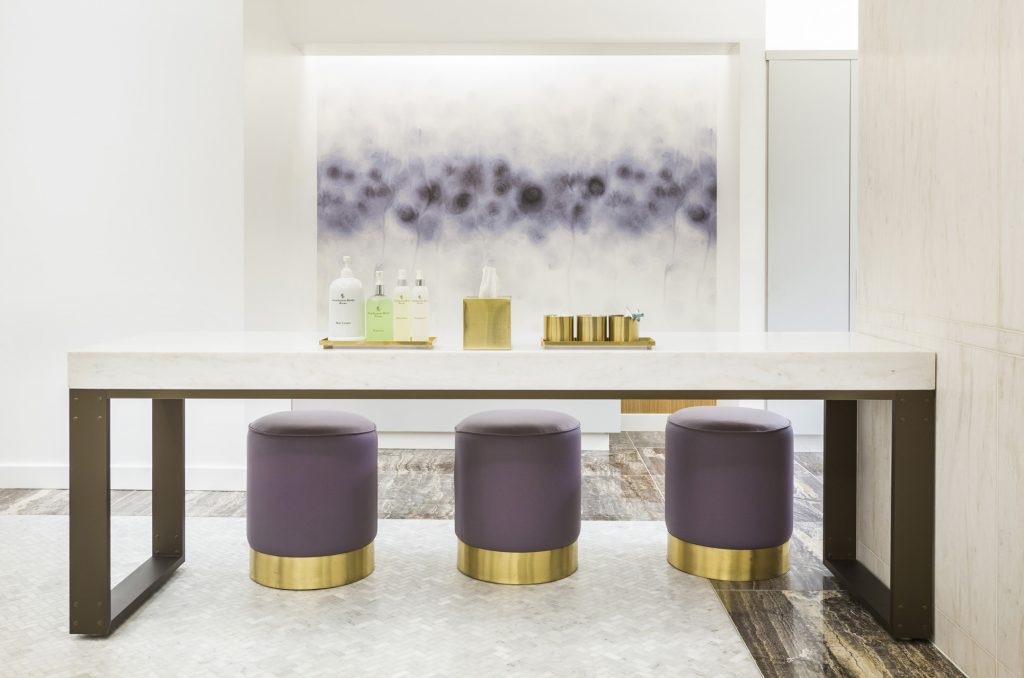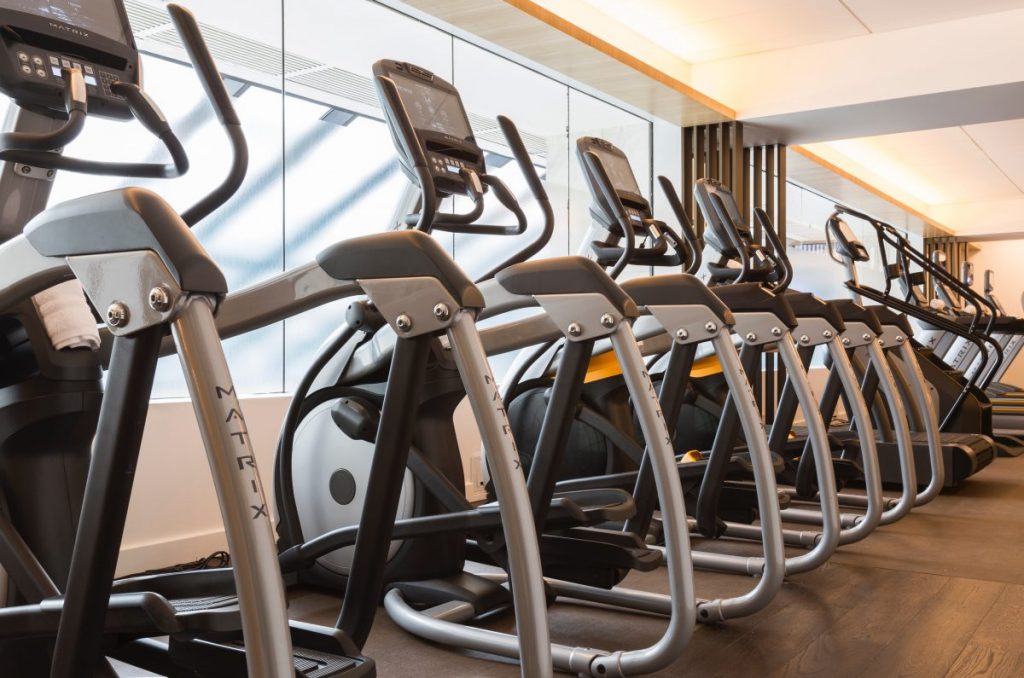 As to be expected, Four Seasons hit the nail on the head at each and every turn. From their beautiful decor, to their thoughtfulness in creating an engaging environment, the 5-star amenities and top-rate service delivered. Based on my experience, the self-appointed moniker of "Houston's Living Room" is a concept that has clearly been realized.