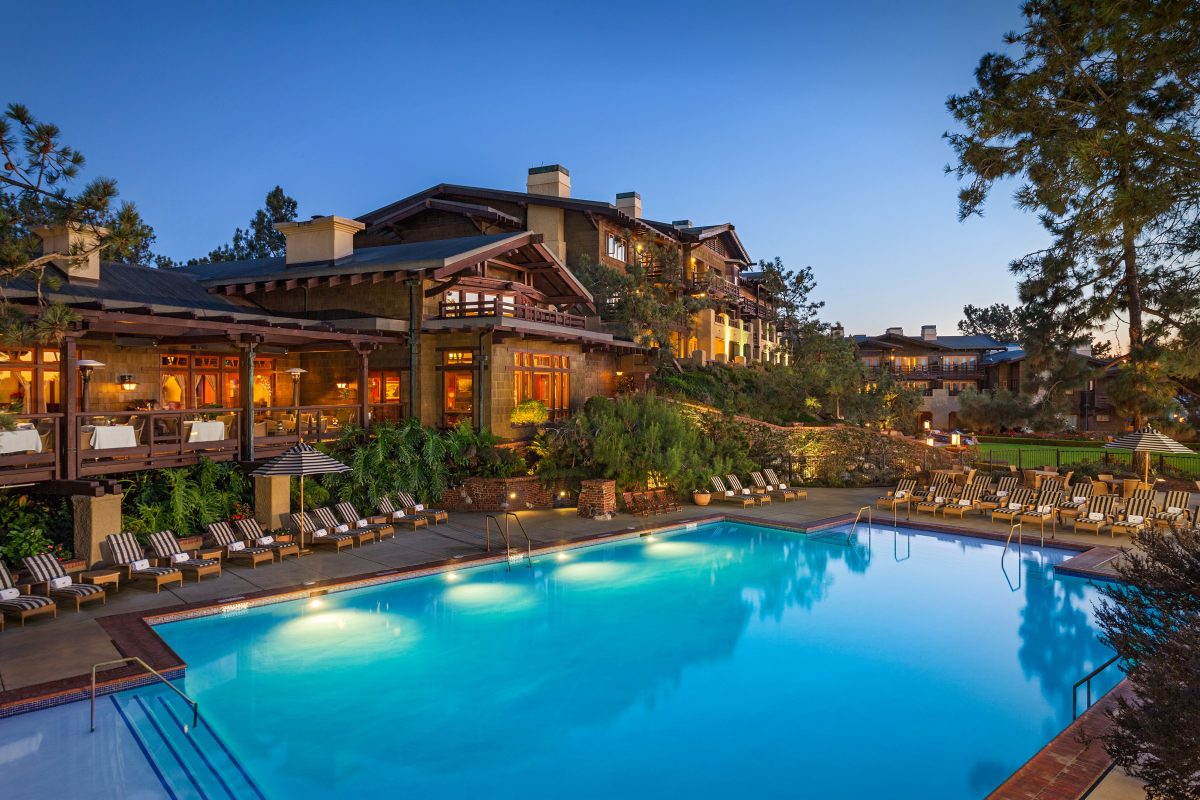 For the affluent golfer, finding accommodations that are anything but "par for the course" can be rather challenging. Fortunately, there is one such place capable of delivering five-star hospitality that's perfectly paired with premium playing conditions. The esteemed Lodge at Torrey Pines consistently ranks at the top of the well-heeled golfer's bucket list and is widely recognized as one of the absolute best golfing destinations in the world.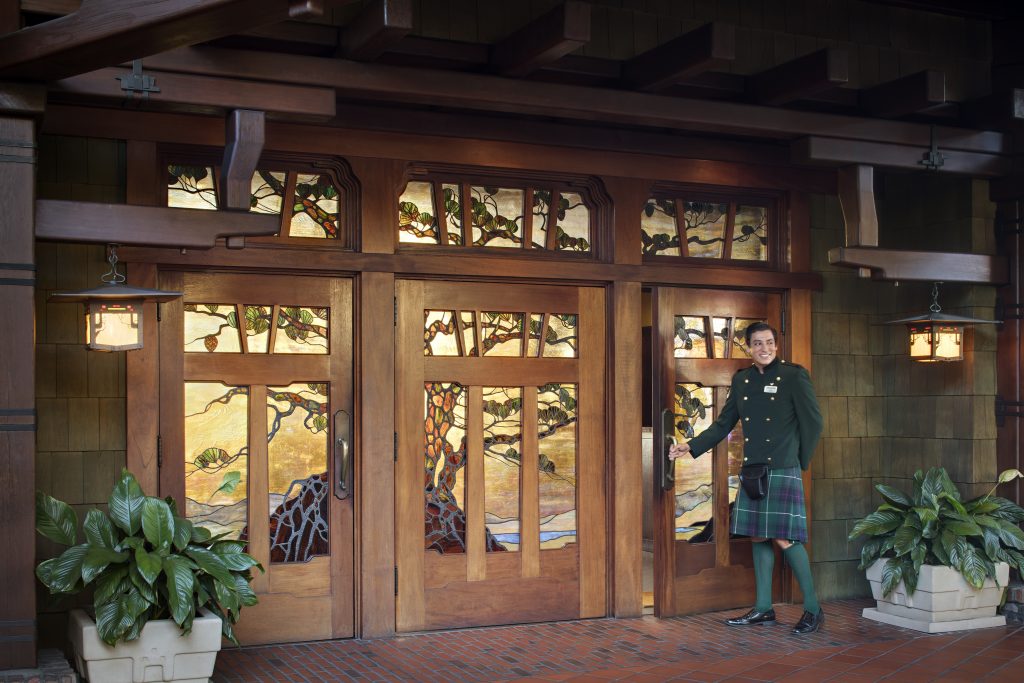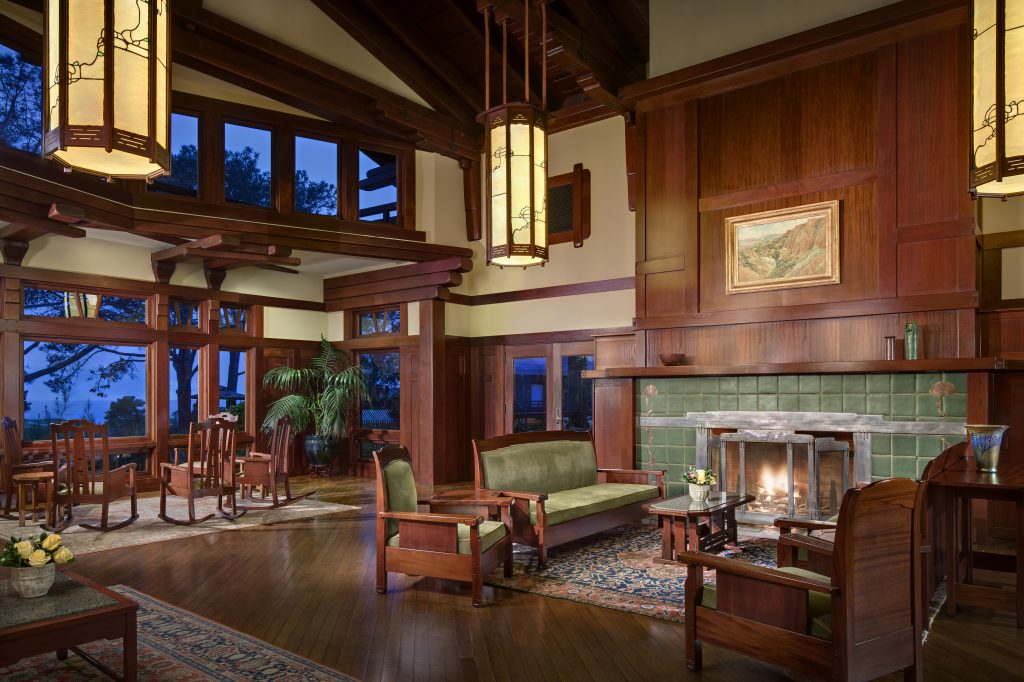 Opened in 2002, the illustrious resort provides guests with unparalleled views of the world-renowned Torrey Pines Golf Course and Pacific Ocean coastline. Luxury amenities are plentiful and readily available to meet the needs of any visitor. A few noteworthy options include complimentary chauffeured transportation, same-day dry cleaning (perfect for the on-the-go jetsetter), and premier concierge services.
Accommodations at this spectacular resort are offered in a variety of luxurious settings and sizes ranging from 500 square feet to more than 2,000 square feet. All rooms on the property are furnished with genuine Stickley-style furniture, fabrics, and leathers to provide an upscale atmosphere and unmatched level of comfort. A selection of standard guest rooms is available with various floor plans and layouts, each equipped with either king or queen beds appointed with Egyptian cotton linen and quilted duvets. Each room features luxurious granite and marble bathroom accents, complete with oversized bathtubs and beautiful hardwoods.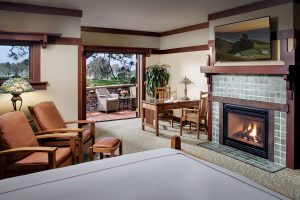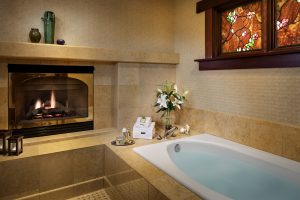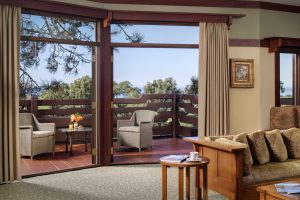 When more spacious quarters are desired, the resort's luxury suites allow guests to experience the best of Torrey Pines with exquisite views of the famed golf course and neighboring coastline. Available in configurations of up to 2,500 square feet, these suites include all of the luxuries offered by The Lodge's standard guest rooms as well as additional options that include full kitchens, fireplaces, private balconies, jacuzzis, and more. These added features have been meticulously integrated into the resort to help alleviate any travel woes and ensure a memorable guest experience. A couple of the most popular options are the Palisade and Golf Suites, which both offer sweeping views of the hallowed 18th hole.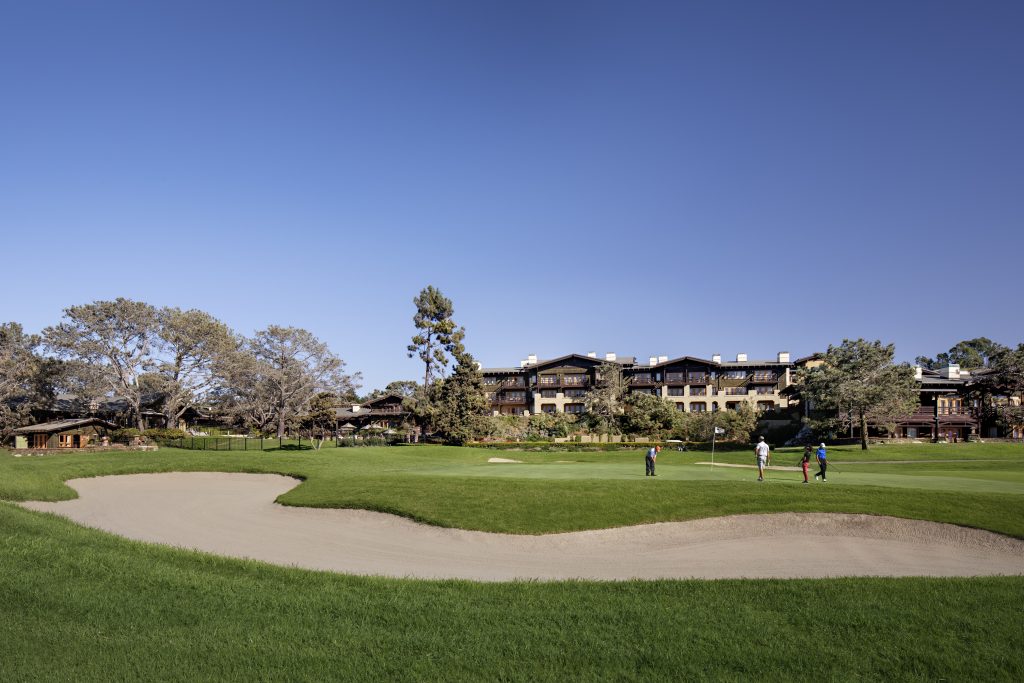 The Lodge at Torrey Pines is also the home of two fantastic fine dining establishments, each of which is highly regarded by locals and tourists alike. Each provides delectable dining options in an iconic seaside setting that can only be found at this one-of-a-kind resort destination.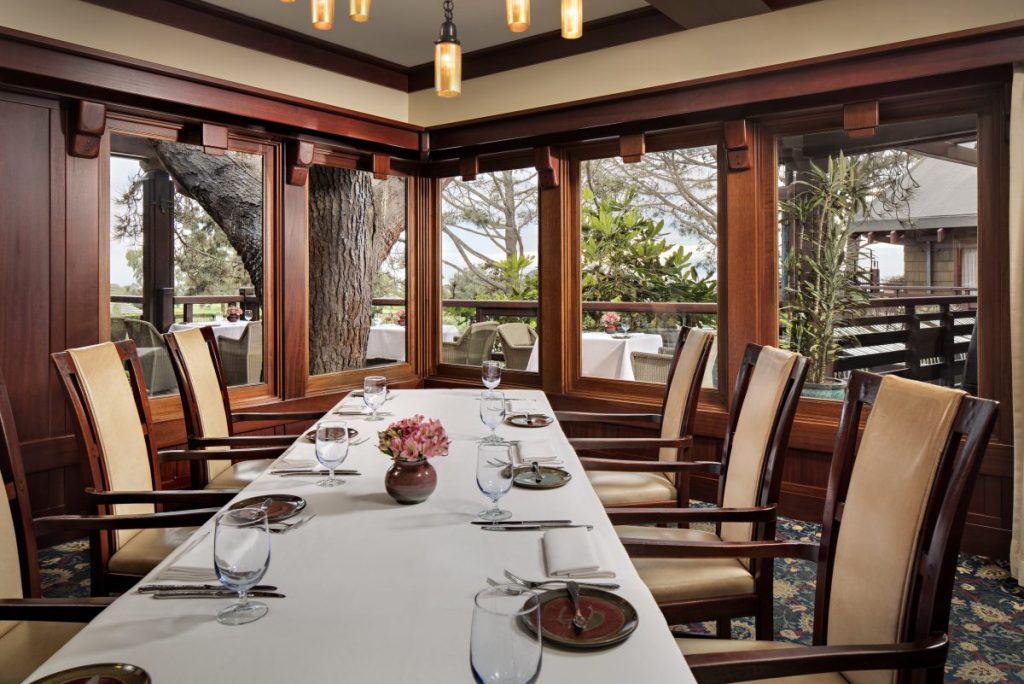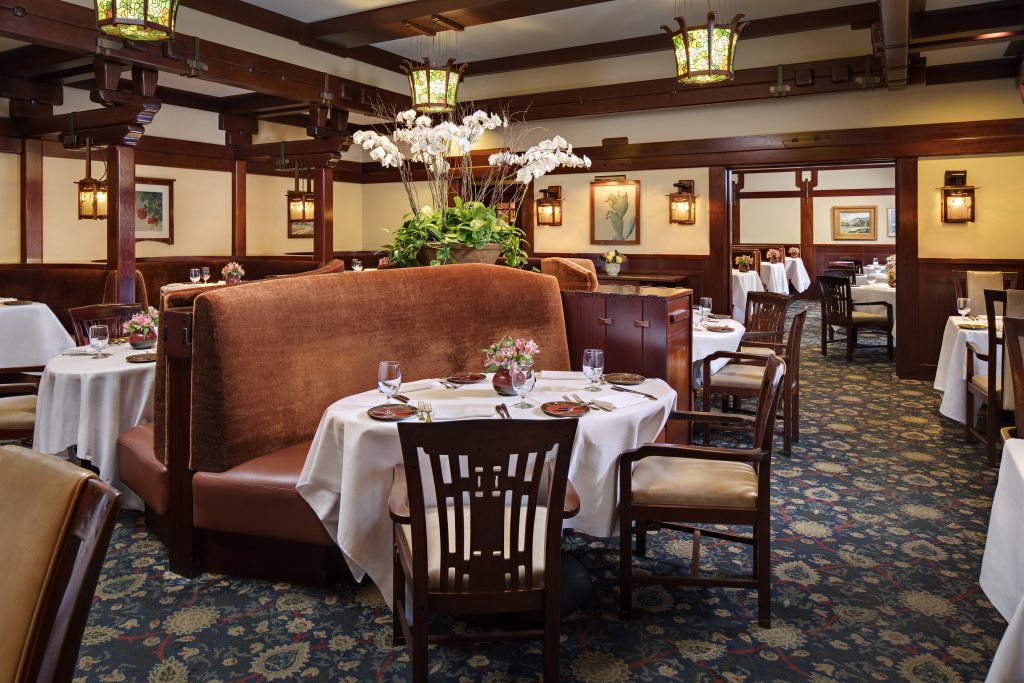 The resort's signature restaurant, A. R. Valentien, features a menu of delectable meal options thoughtfully crafted from locally sourced ingredients by Executive Chef Jeff Jackson, a culinary expert who helped pioneer the farm-to-table movement in San Diego. It also boasts an extensive and meticulously curated wine list. The striking artwork pays tribute to the San Diego area's rich heritage and grants those looking for an upscale dining experience the opportunity to enjoy a meal in the sophisticated dining room or on the restaurant's elegant outdoor terrace.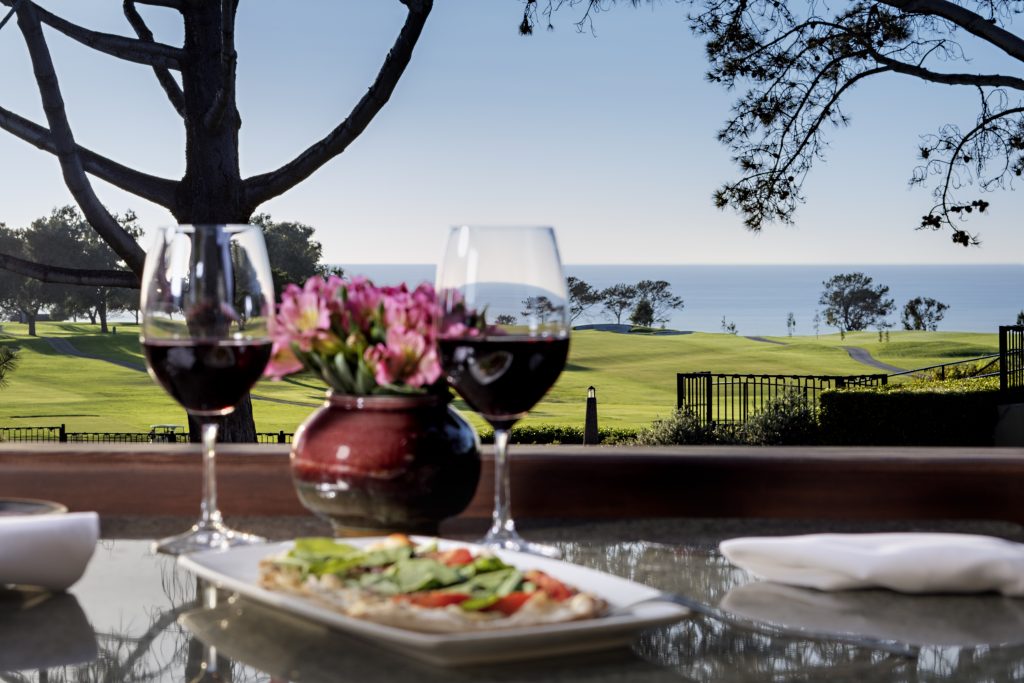 For a slightly lighter fare, The Grill at Torrey Pines offers panoramic views of the world-famous golf course and an impressive selection of regional wines and local craft beers. Taking advantage of open fire cooking via a 6-foot custom-built wood-burning grill and rotisserie, The Grill features gourmet dishes for breakfast, lunch, and dinner in a relaxed setting. The warm ambiance and welcoming staff make The Grill at Torrey Pines a favorite gathering spot for many of the resort's new and returning visitors.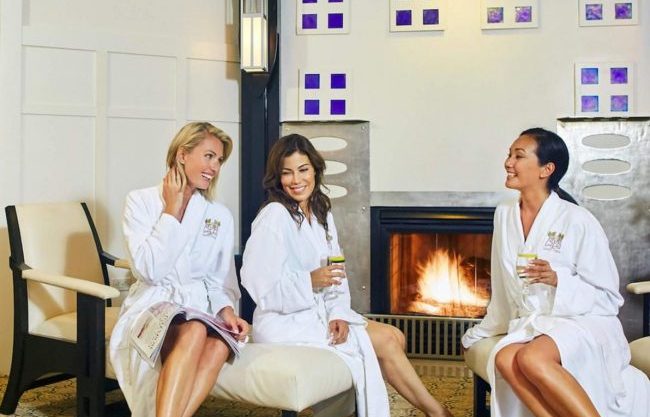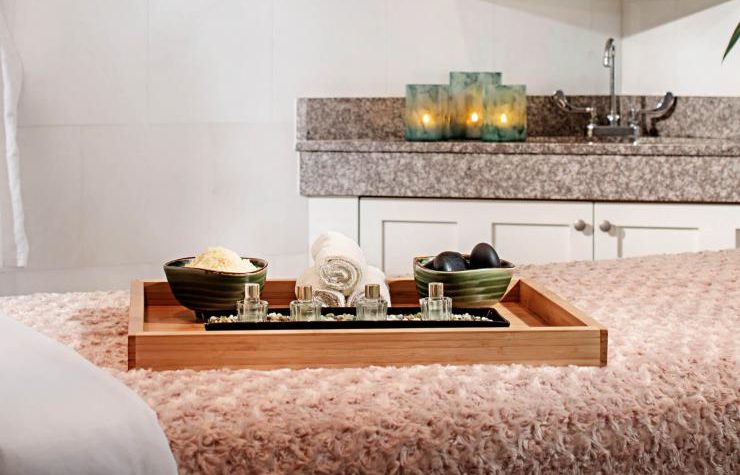 Just a short walk from the Torrey Pines State Natural Reserve lies the resort's health & wellness retreat. Quaintly nestled above the Pacific Ocean cliffs, The Spa at Torrey Pines draws inspiration from the surrounding area's natural beauty and indigenous environment. Spa services incorporate eco-friendly solutions and organic treatments, such as the signature Coastal Sage Scrub, to create a rejuvenating blend of relaxation and purification. The Spa also uses only the finest products from revered brands such as EmerginC, SkinCeuticals, Phytomer, Voya, and more.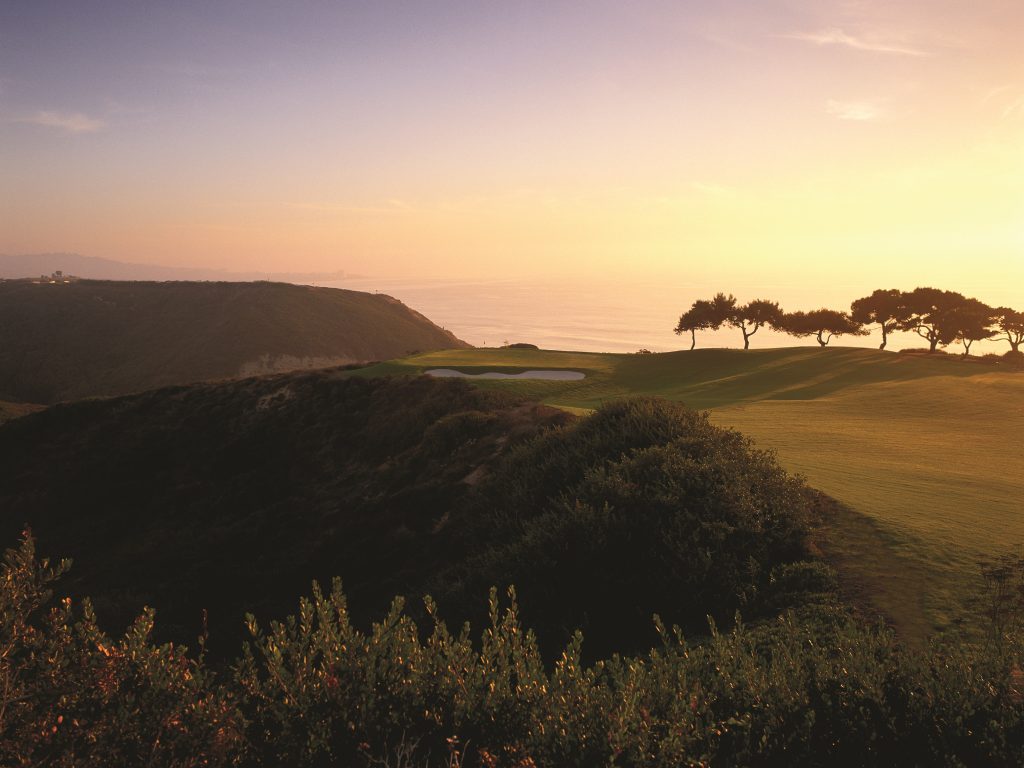 And of course, what visit to La Jolla's most acclaimed golf resort would be complete without a round on one of Torrey Pines two hallowed PGA championship courses. The 36-hole golfer's paradise is wholly owned and operated by the City of San Diego and is known globally as one of the absolute best golf facilities in the United States. Strategically positioned atop the stunning seaside hills of the local area, each course (North and South) gives players of all skill levels the opportunity to experience world-class golfing from a scenic yet ever-so-challenging landscape. If golf is your objective, be sure to see the front desk at The Lodge for priority tee times and other guest benefits.