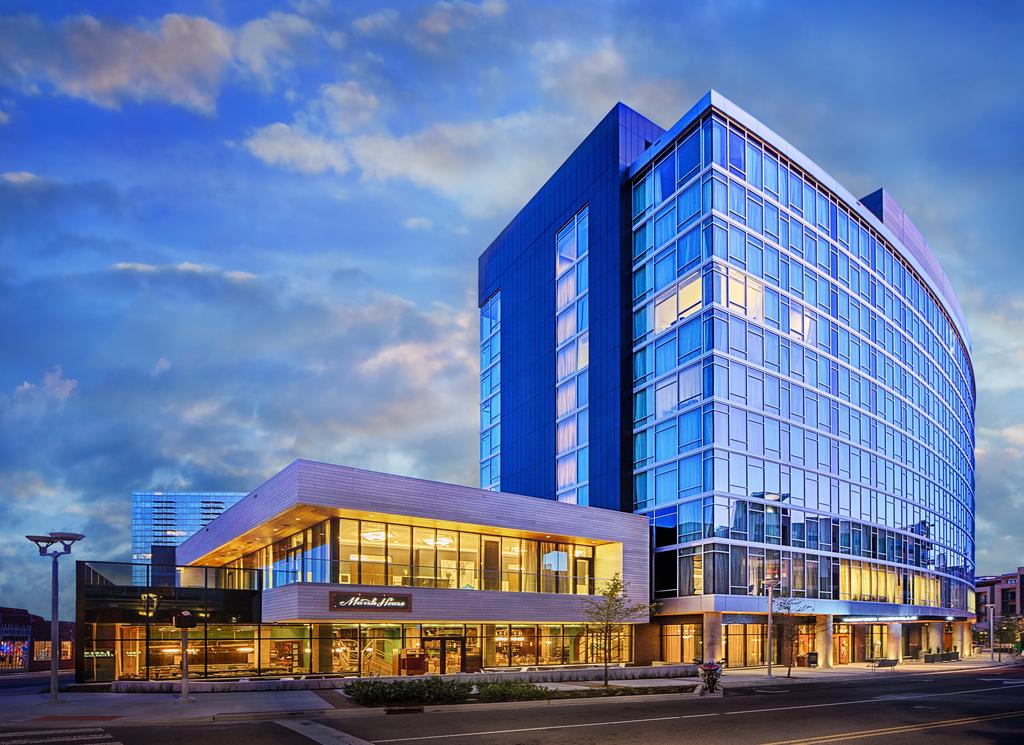 Nashville, Tennessee, the perennial crossroads of the south, is quite simply on an explosive growth trajectory and at the heart of this "little big town's" rise is a neighborhood known as The Gulch. Previously an area that was best known for its railroad yard and warehouses, The Gulch is now home to a continually widening array of restaurants, shops and yes, hotels. Ushering in a new era of luxury into this burgeoning community is the Thompson Hotel, which aligned with their mission, symbolically shares the block with beloved bluegrass and roots music icon, The Station Inn.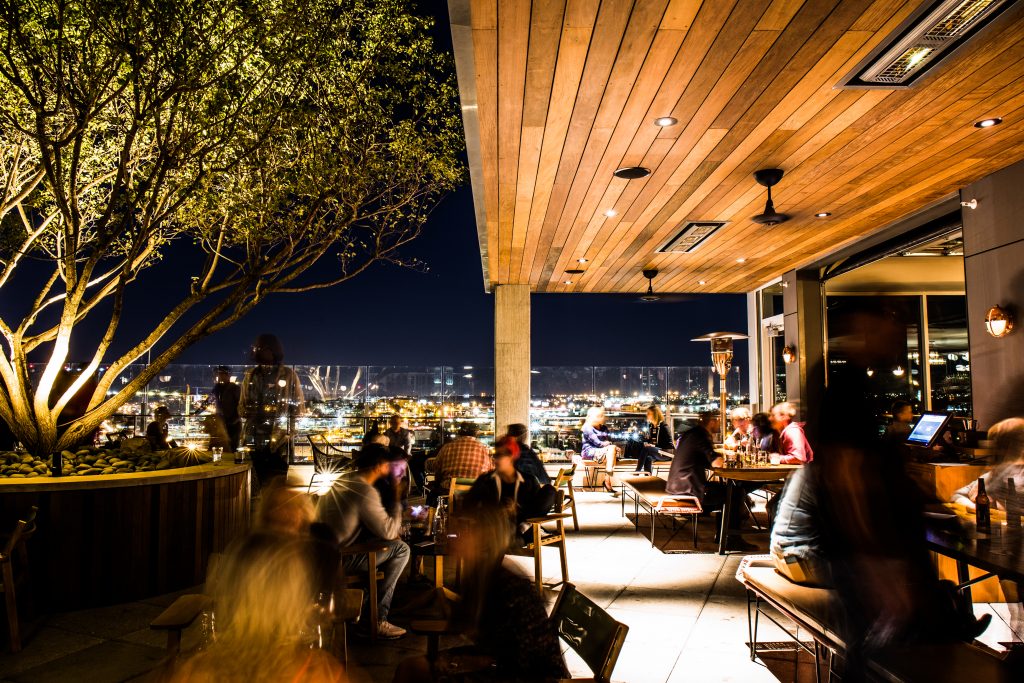 Photos by Andrea Behrends
This 12-story, 224-room hotel has been designed to deliver a true "Nashville experience" and a stylish and sophisticated destination. Jetset readers are sure to enjoy the Penthouse accommodations which feature floor-to-ceiling windows on three sides of the room capturing picturesque views of Nashville's ever-changing landscape. These welcoming accommodations feature two 55" LGTV's, a separate and private bedroom enabling privacy while entertaining in the dining room area, a wet bar and a luxurious extra-large state-of-the-art double rain shower situated in the well appointed bathroom—contemporary and luxurious.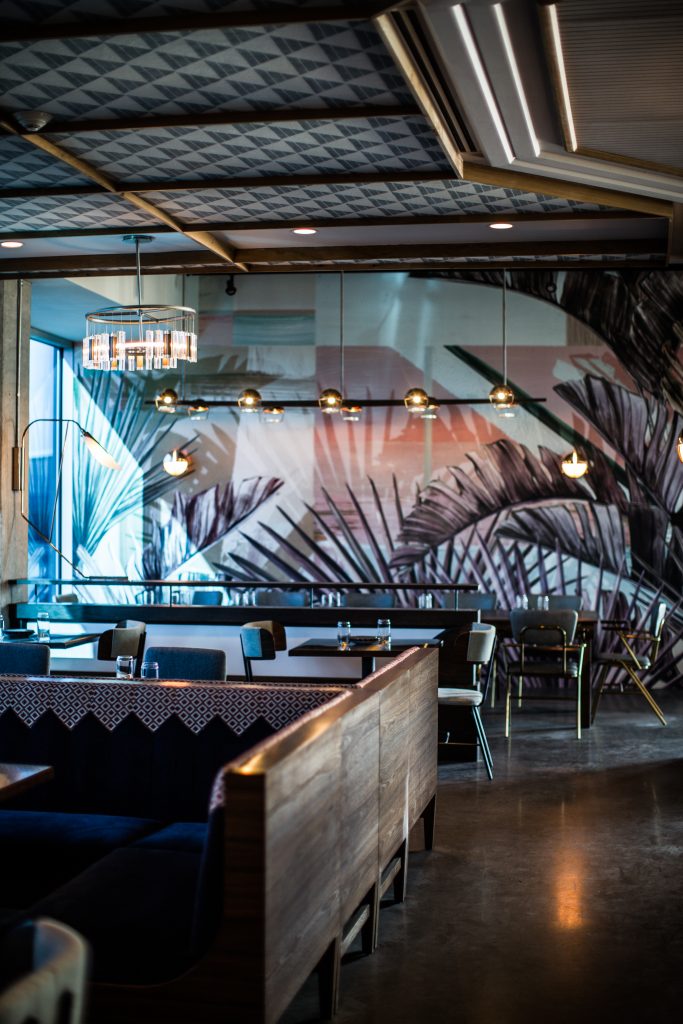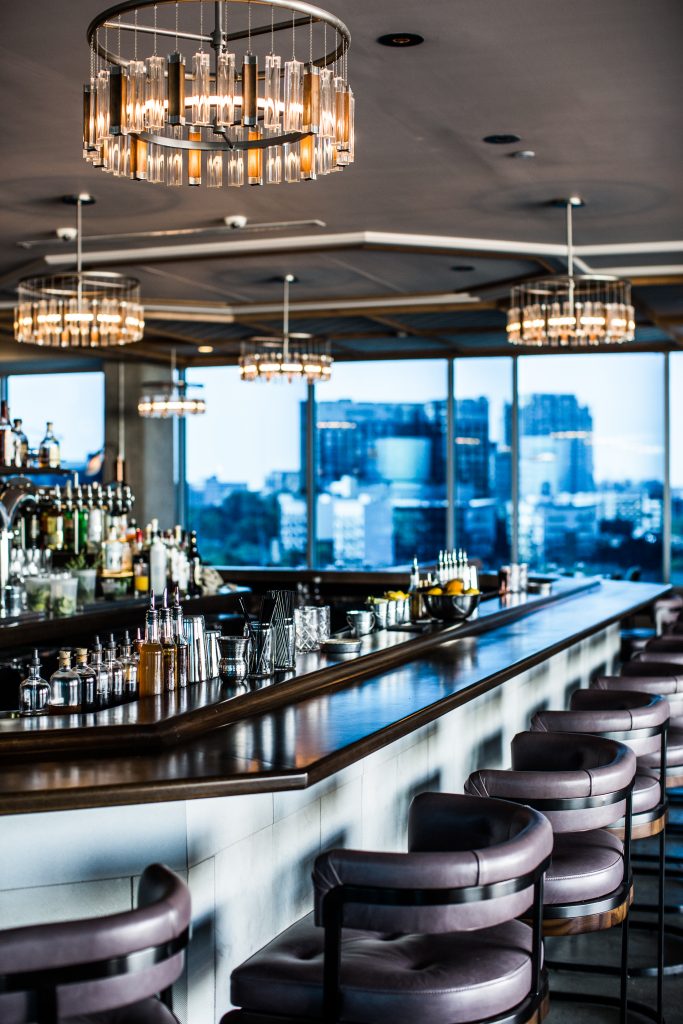 In partnership with Chef John Besh's 'Our House Hospitality,' the Thompson Nashville is enriched with a world-class culinary program. Besh and the hotel's executive Chef Nathan Duensing have created two excellent dining options. The more casual dining and nightlife spot, L.A. Jackson (an indoor/outdoor rooftop bar and restaurant) provides an incredible experience and boasts an unsurpassed view of downtown Nashville. You are sure to enjoy the Catfish Sliders, Chorizo Hummus or Royal Red Shrimp while sipping on one of their signature cocktails. The Battle of New Orleans (Old Forester Bourbon, absinthe, Peychaud's and orange bitters) seemed to properly capture the mood while taking in the bustling nightlife scene. The Thompson's rooftop is The Gulch at its finest, and a wide array of local artists, businesspeople, musicians and tourists gather to enjoy a simply fantastic hotspot.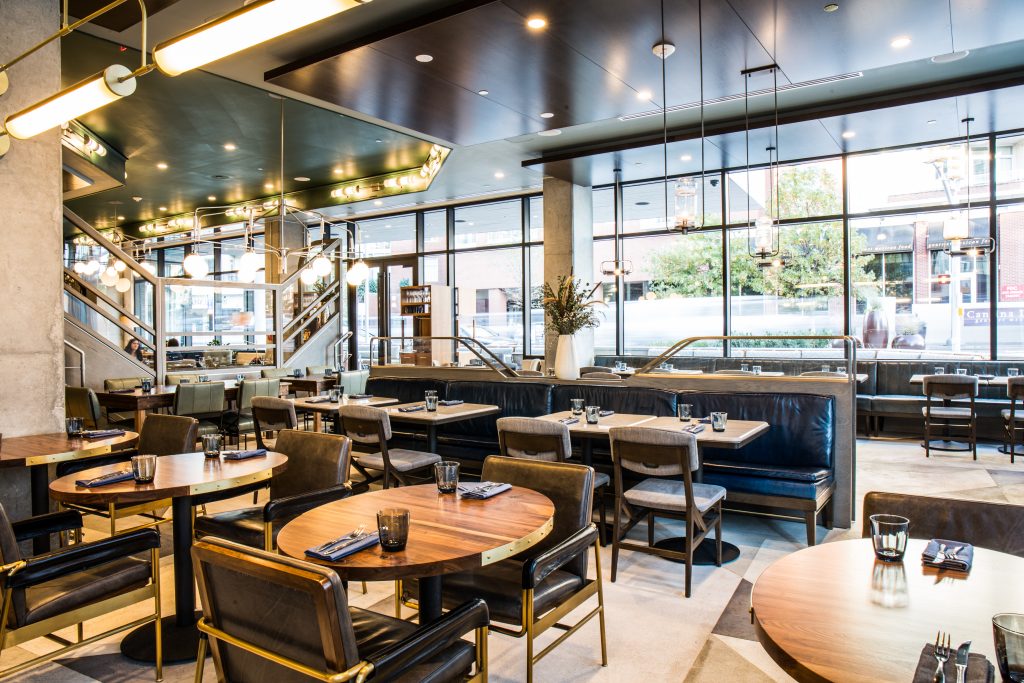 After an extremely full day of exploring Nashville's sights and sounds, we decided to explore the Thompson's more formal dining experience, Marsh House. Featuring superlative seafood-focused Southern cuisine, this was one of the year's most anticipated restaurant openings and from the moment we were seated, Chef Nathan Duensing delivered one spectacular dish after another. The raw seafood tower was as fresh as anything that I have experienced in quite some time and the fact that Nashville is a land-locked city, makes this feat a challenge and subsequently impressed right out of the gate. Like a parade of excellence, one dish after another quite simply dazzled us—from amazing seafood, to poultry and pasta, this menu smacked of originality and creativity. Marsh House's spring menu highlights dishes such as Red Snapper Courtbouillon (crab, oysters, shrimp and jasmine rice), Duck Confit Dirty Rice (roasted duck breast and butter poached radish) and one of my favorites, Momma's Gumbo (shrimp, crab, sausage and okra). Add to that superlative seasonal cocktails, a well-endowed wine list and top-shelf service and you have a real winner.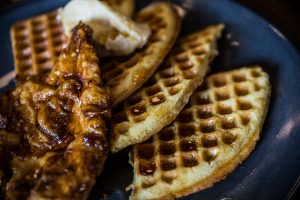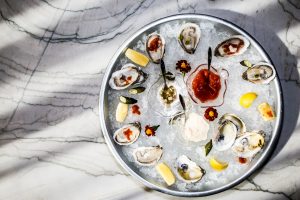 After another restful night's sleep, it was time to head back to New York. To put a little wind in our sails we popped into Killebrew Coffee Shop off of the hotel's lobby for what proved to be an exquisite cup of java and a delicious breakfast sandwich—just what was needed to energize us for the trip back north.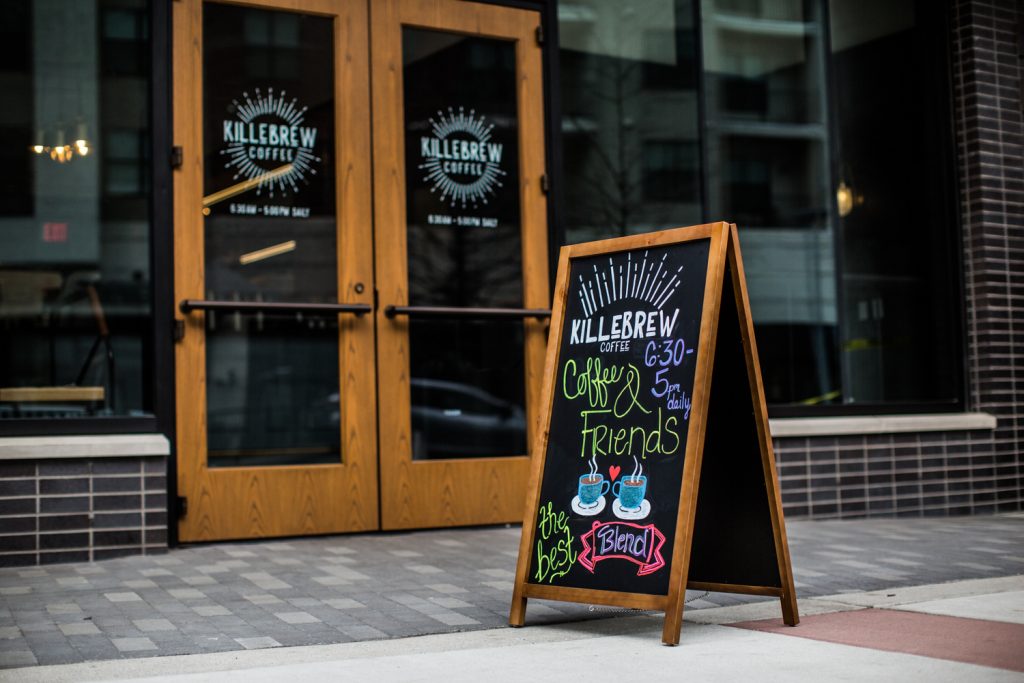 The Thompson Nashville is setting the bar for what is sure to be continued excellence in the area. Each and every time I return, I am impressed not only by the continued growth of The Gulch, but the elegance with which that growth is being accommodated. Nashville is quite simply the most exciting city in the South and the evolution of The Gulch continues to offer a wonderful experience for all visitors.