Every traveler has their own vision of the landscape they'd like to see and experience when voyaging. While some enjoy walking the cobblestone streets of Barcelona, marveling at the Gothic architecture, others are turning to curated adventure travel to far-flung destinations. Consider these ultimate trips for the daring wanderer, including a vertical climb across a steel stairway connecting two dramatic rock canyons, a 22-day private jet tour across Africa, a deep dive with great whites, and epic bike rides across uncharted lands. These incredible activities will ignite your passion for globetrotting to places that set your soul on fire.
Salmon Falls Resort – Premier Ketchikan Fishing and Adventure Lodge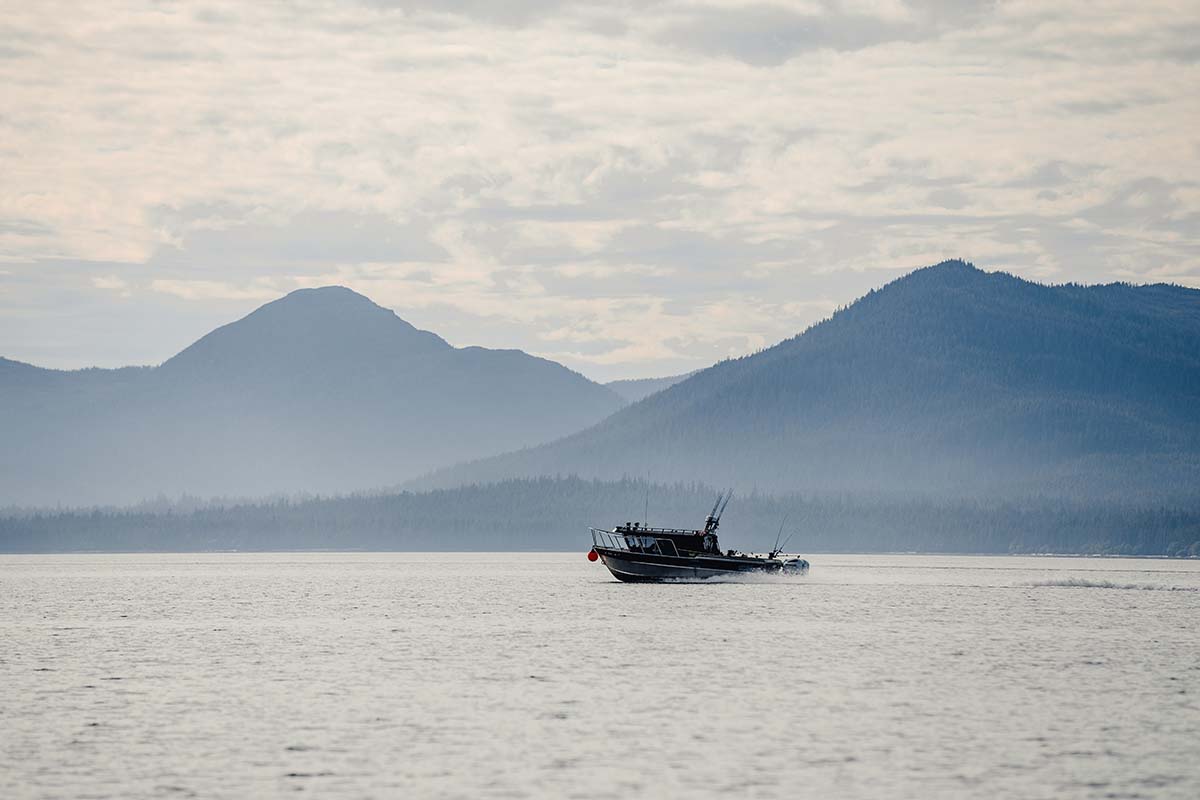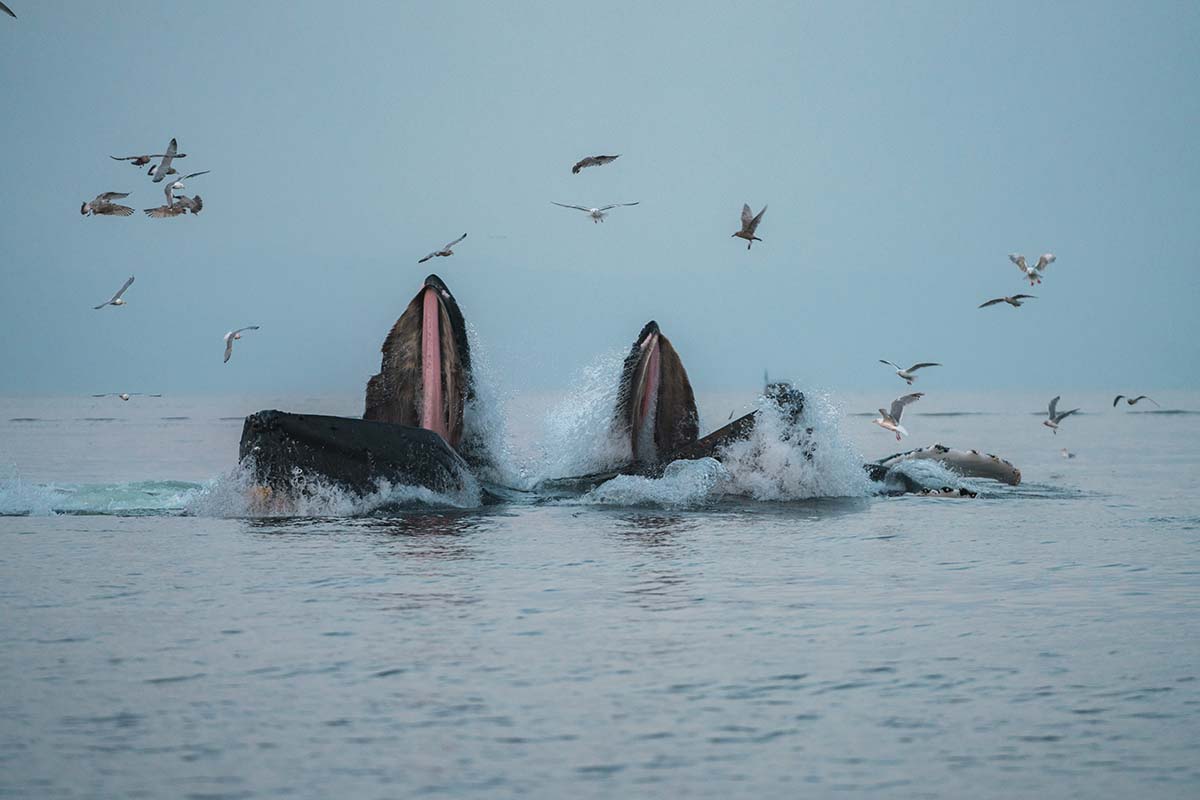 While Alaska may not be considered one of the most metaphysical places on Earth, Ketchikan is certainly one of the most spiritual. One day you're valiantly fishing the salmon-rich waters of the iconic Inside Passage next to 50-foot-long humpback whales breaching the surface, not 20 feet from your sea kayak. The next, you're trekking through the dense rainforest ending at a cliff that overlooks the majestic vastness of an untouched wilderness.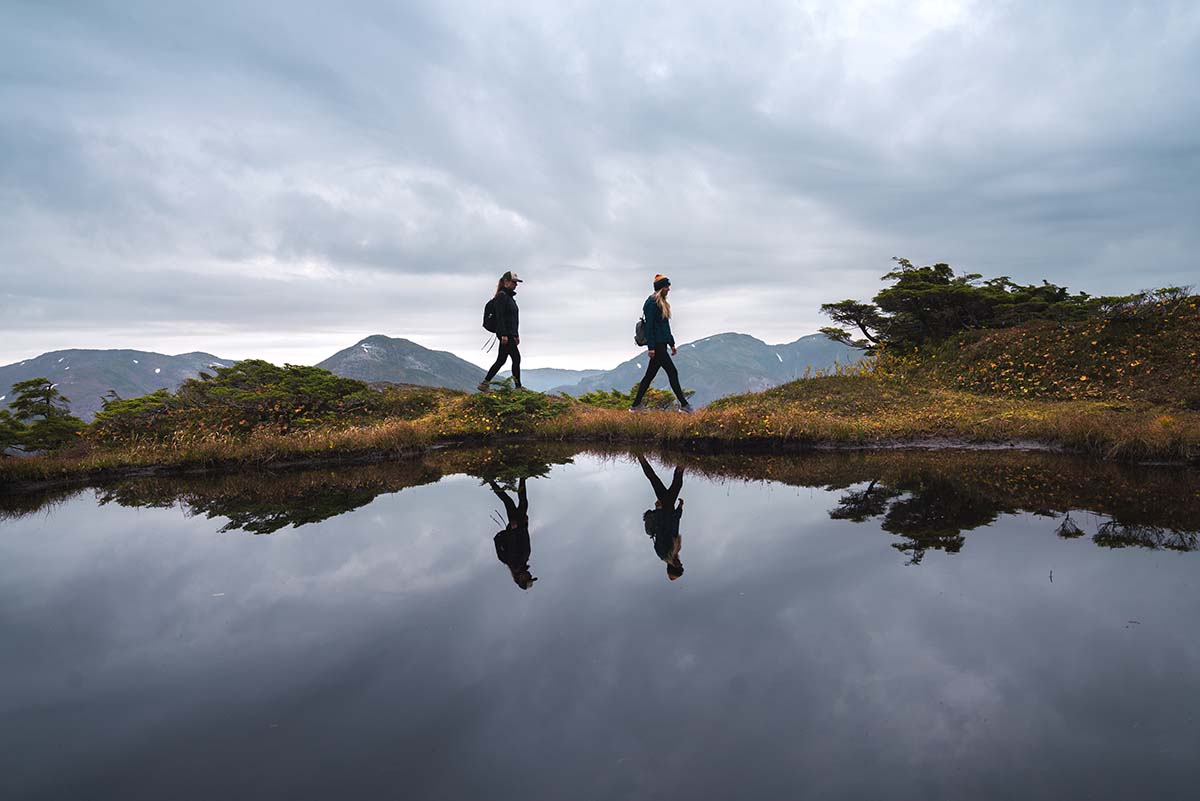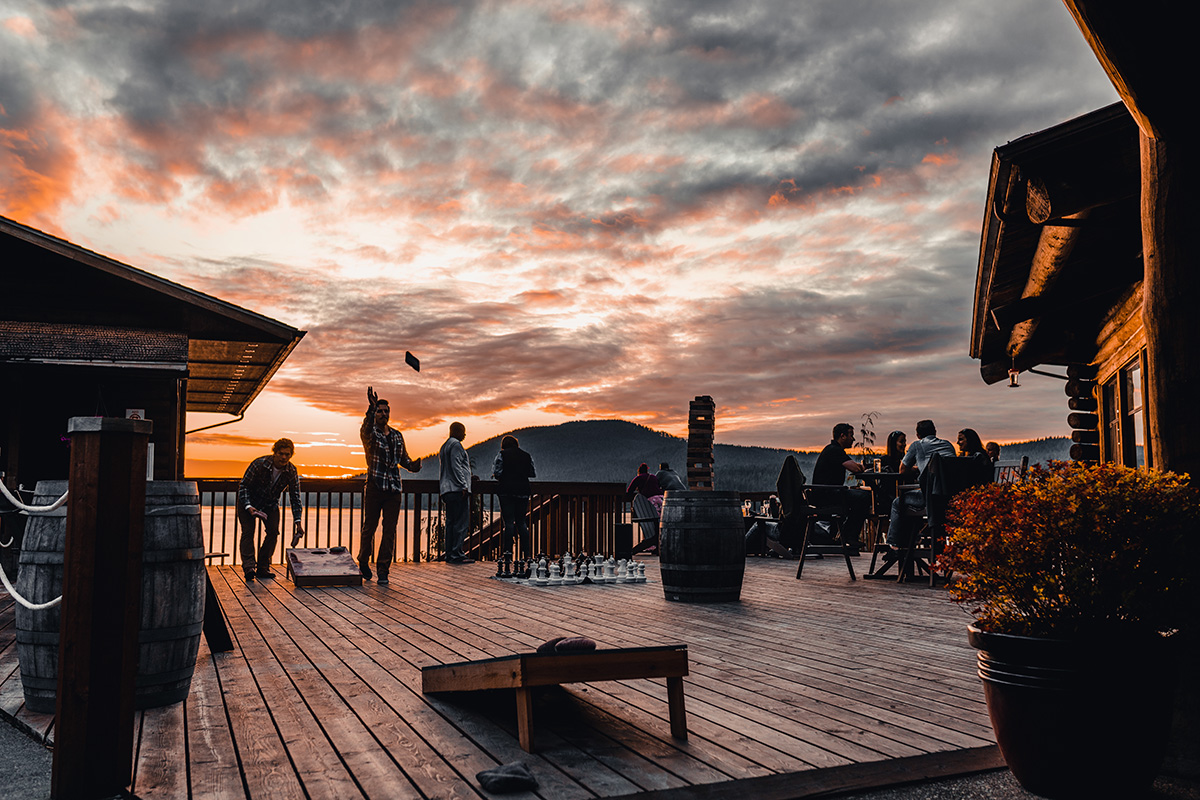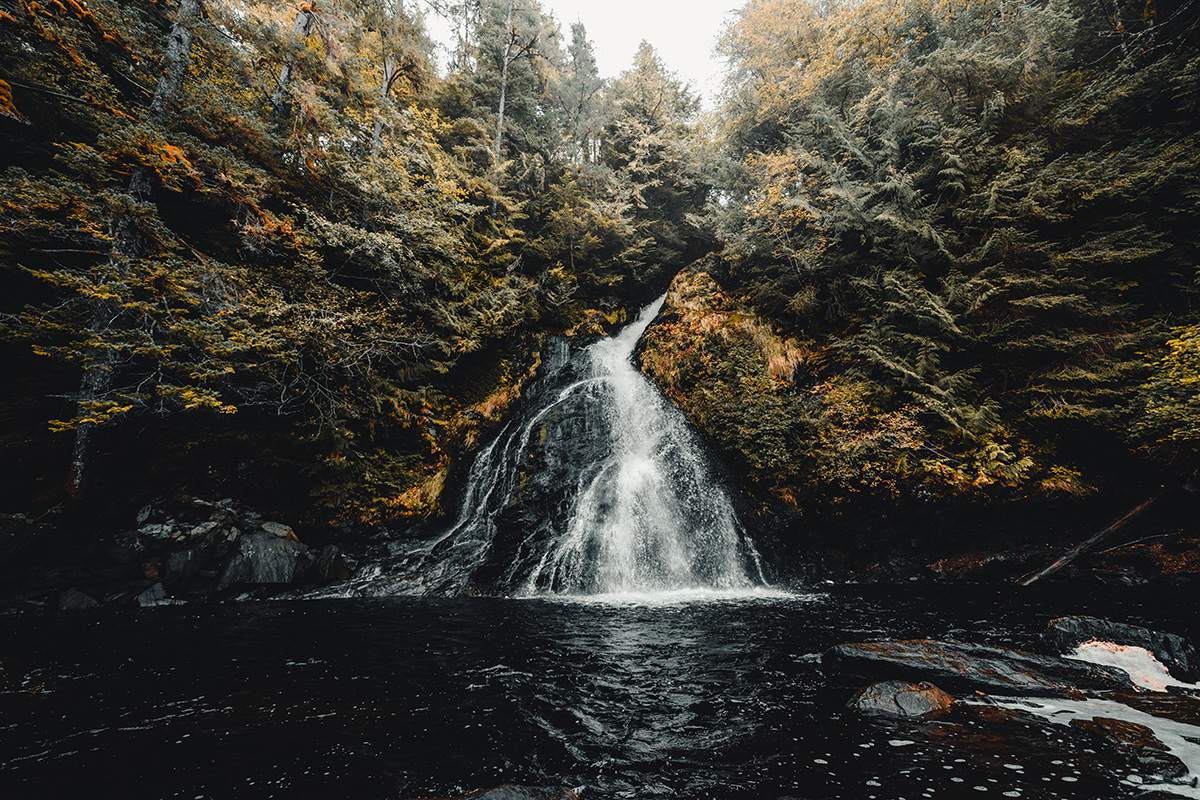 Traveling to this part of the Earth is like going to a different plane of existence. It's an existential experience where bald eagles are your best friends, seals are your sailing mates, migratory birds are your buddies, and Pacific porpoises are your posse. Sure, you can forget your worries on a beach in the Caribbean or take in awe-inspiring architecture in an ancient city, but this is a glimpse into next-level nature; this is an epic adventure into the northernmost American frontier.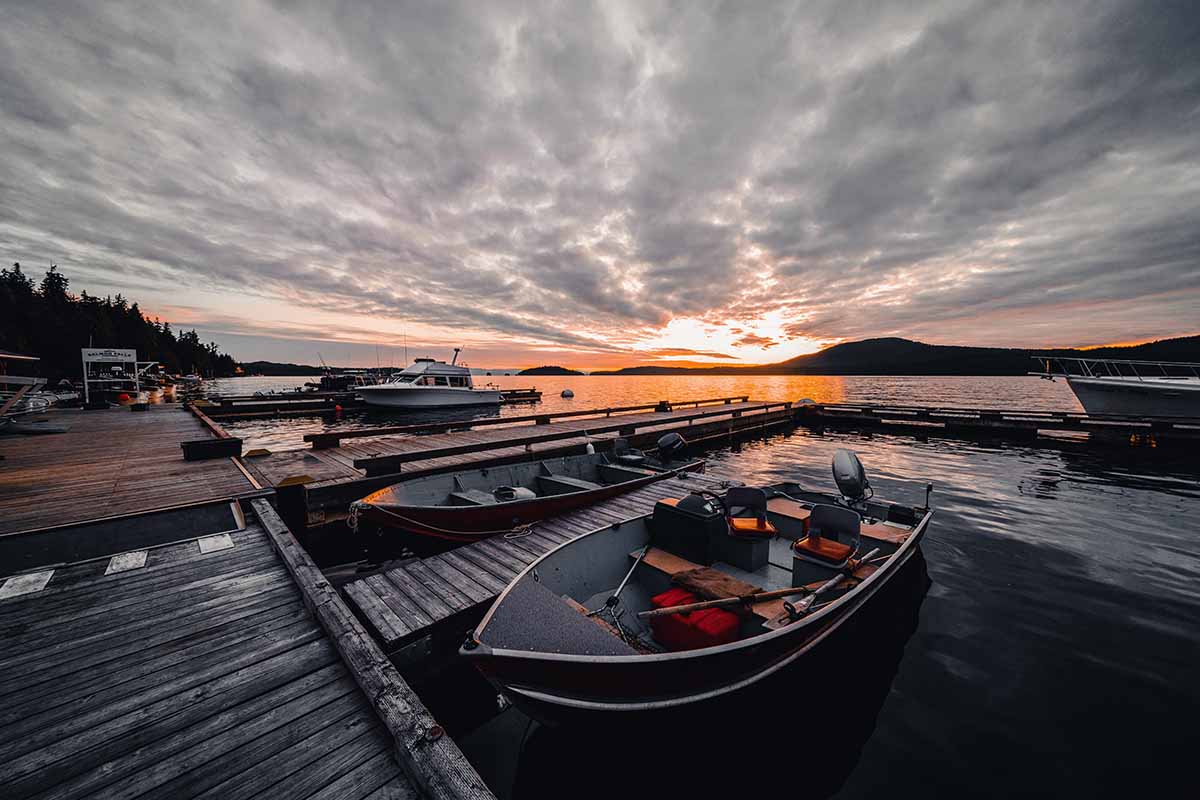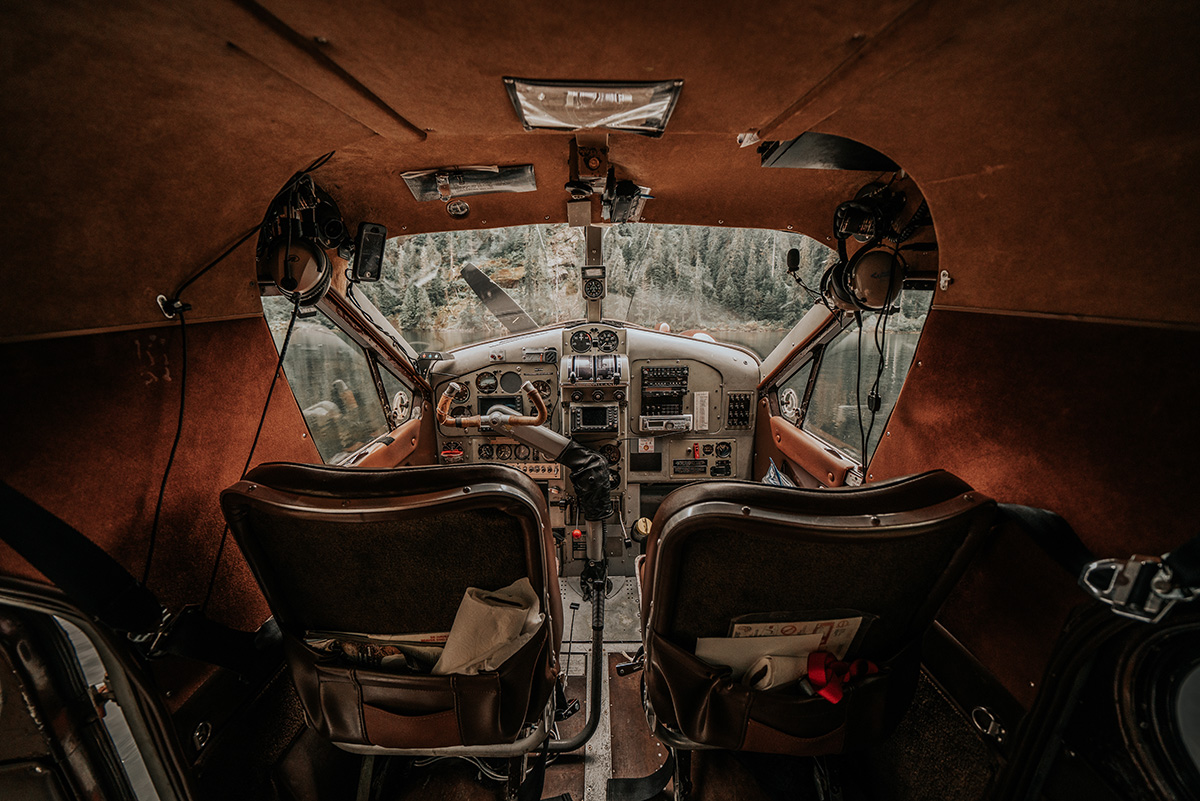 Salmon Falls Resort is a 51-room rustic luxury hotel located at the southern entrance to the Behm Canal and next door to its namesake, Salmon Falls. Just 90 minutes from Seattle and 20 minutes from the Ketchikan Airport, this stress-free, cathartic vacation experience is the setting for a majestic saga of exploration, indulgence, and purification. In their new all-inclusive model for the 2023 season beginning June 15 and running through Sept. 10, guests can rely on the in-house crew to curate a trip tailored to their interests.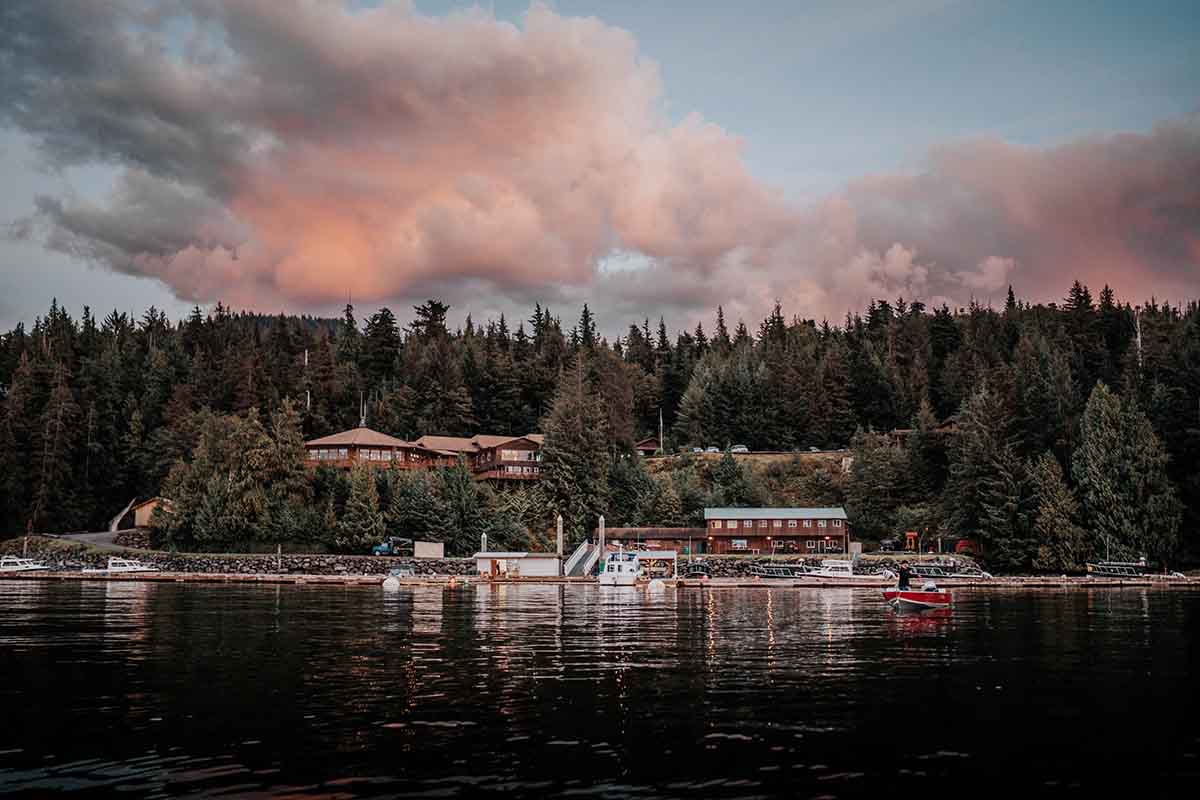 Choose from a variety of full-day or half-day adventures, including self- or fully-guided fishing trips, where an expert captain will guide you to the best locations, bait your hooks, and help to reel in your catch—of course, only if you want them to. New for 2023, Salmon Falls takes guests on bear viewing via floatplane. In this excursion, you'll visit the world-class Anan Creek Bear Observatory or Traitor's Cove to view black and brown bears safely and ethically as salmon make their way upstream. Guests can also grab some paddles for an intimate and educational kayak trip through the protected ocean waterways of Clover Pass for a tranquil journey across the glassy waters; take an electric bicycle ride to the end of Revillagigedo Islands' paved road system; and soar through the rainforest on a series of zip-lines designed for all levels of outdoor enthusiasts. When the trip calls for a more refined evening, guests can taste the freshest salmon roe that rivals the best in the world and further elevate their dining experience with hand-picked wine pairings.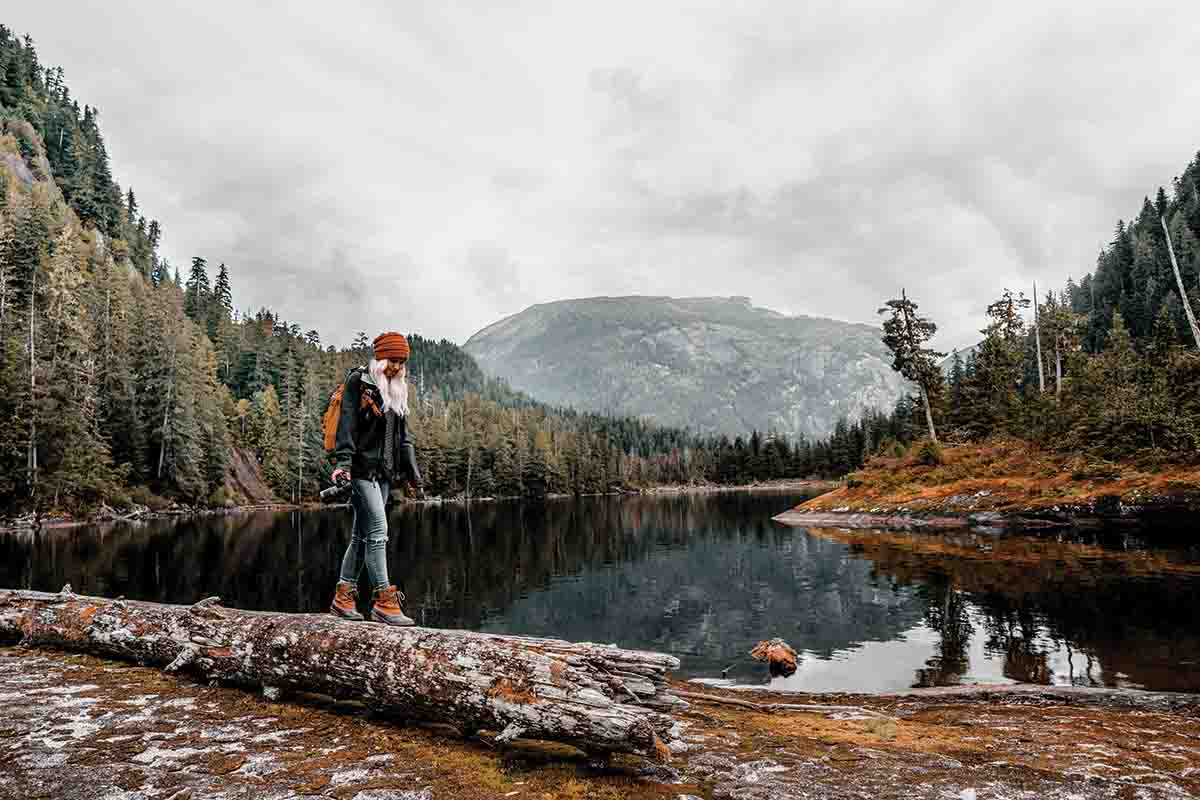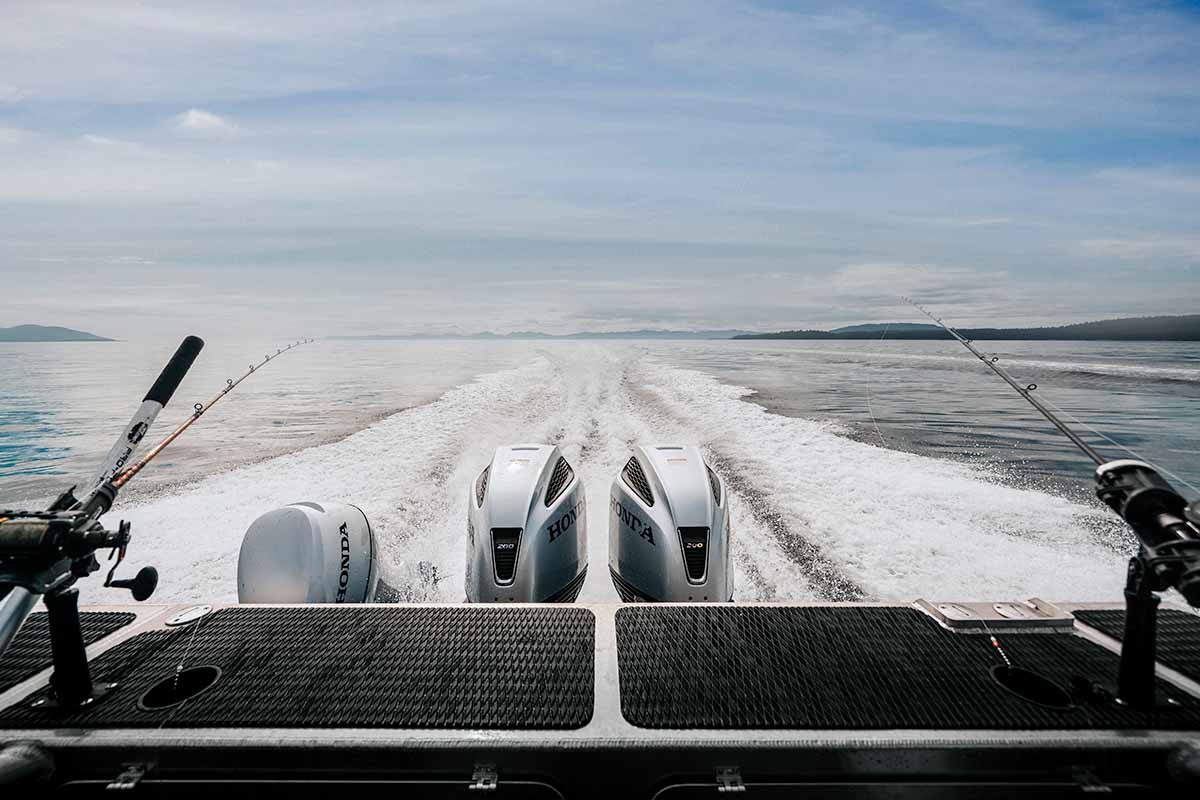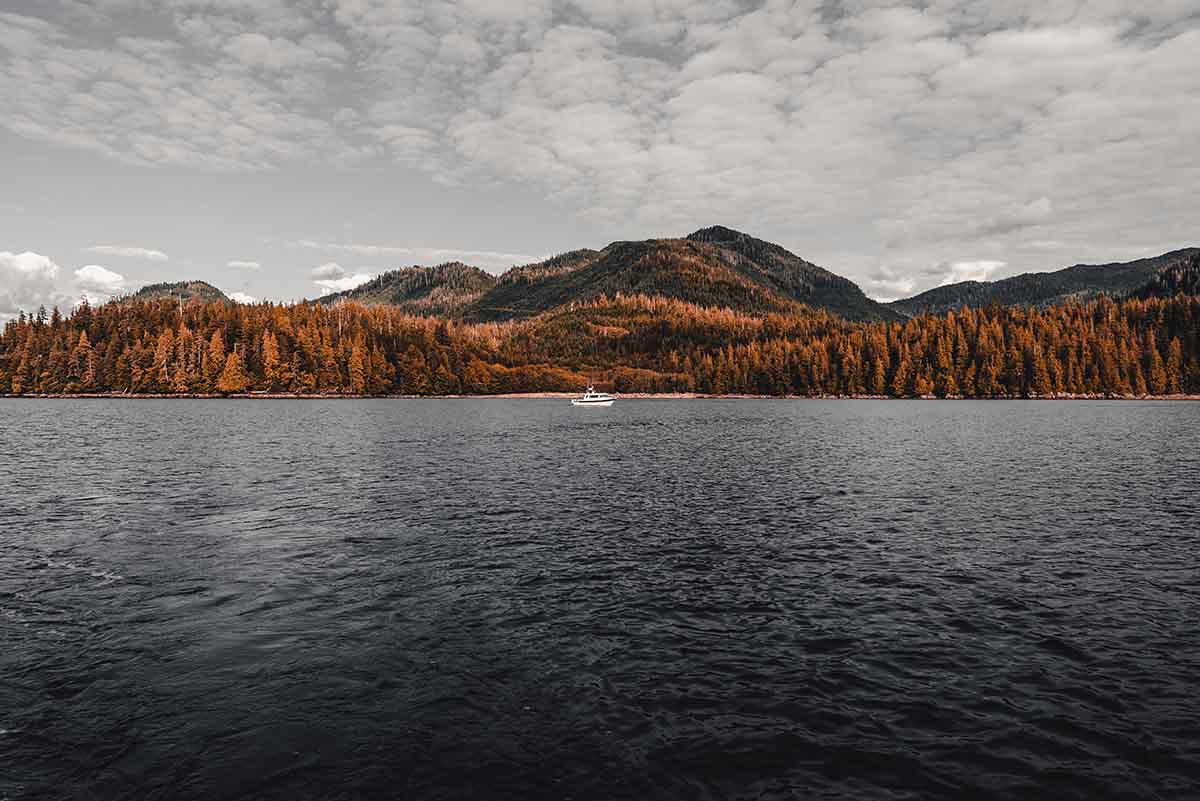 The resort's sister property, The Ketch, is located 15 minutes down the road in the downtown Ketchikan area. The Ketch is a revitalized 25-room boutique hotel bringing a fresh, spirited, and genuine style of hospitality to Southern Alaska.
Amangiri Resort Cave Peak Stairway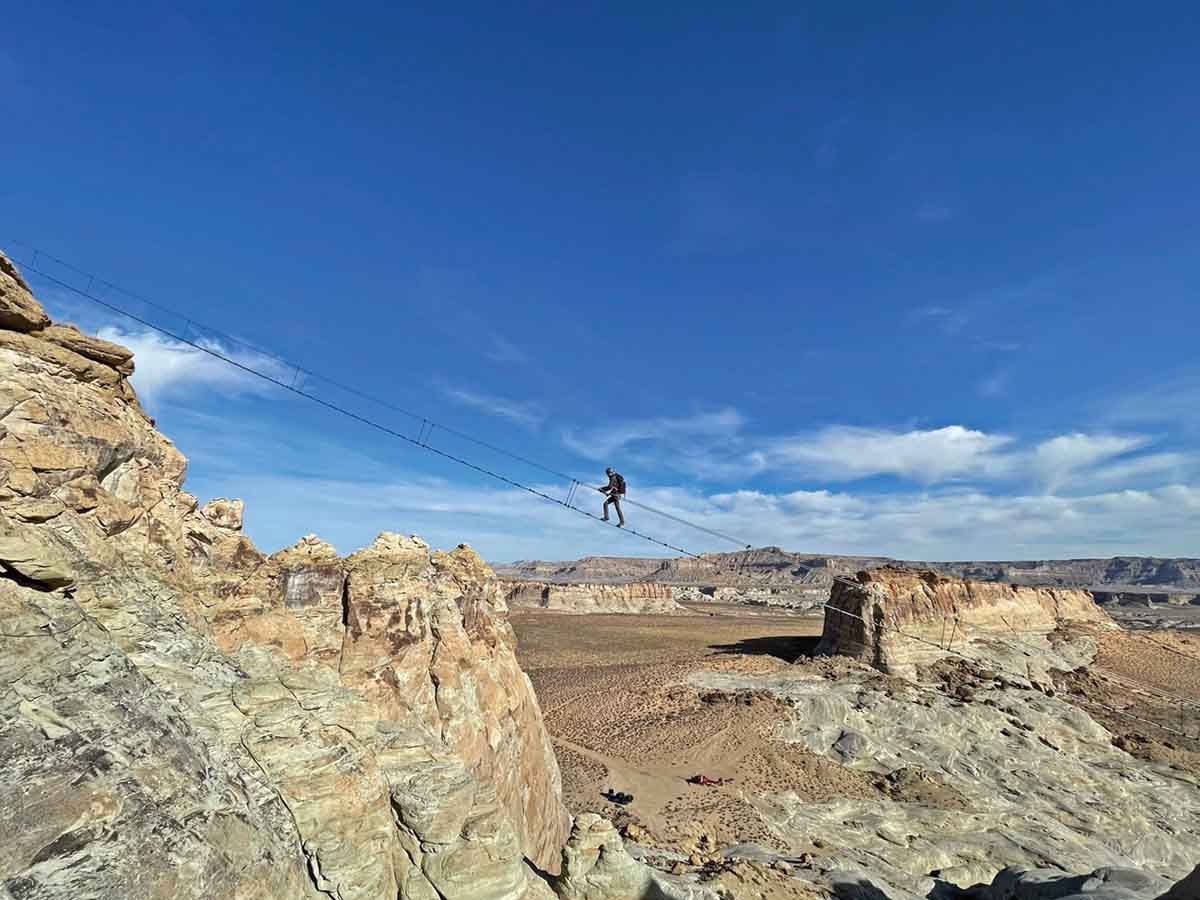 Aman destinations are renowned as sanctuaries of peace and seclusion that seamlessly entwine with their stunning surrounding landscapes. Water adventures, helicopter tours, and horseback riding through challenging Utah terrain are among Amangiri's newly curated experiences for 2023. This is some of the world's most dramatic natural scenery that invites thrill-seekers to get high. Perhaps the most transcendent endeavor we've encountered is crossing the Cave Peak Stairway. To test your endurance, courage, and composure, complete the resort's 3-hour-long Cave Peak Via Ferrata course that traverses a series of majestic red rock canyons. Then, and only then, can you take that first euphoric step onto the 400-foot-high vertical steel stairway to heaven. You'll feel alive in levitation as you float (walk) across the 200-foot aerial bridge that is both ethereal and grounding.
Extreme Mountain Biking with Eleven Experiences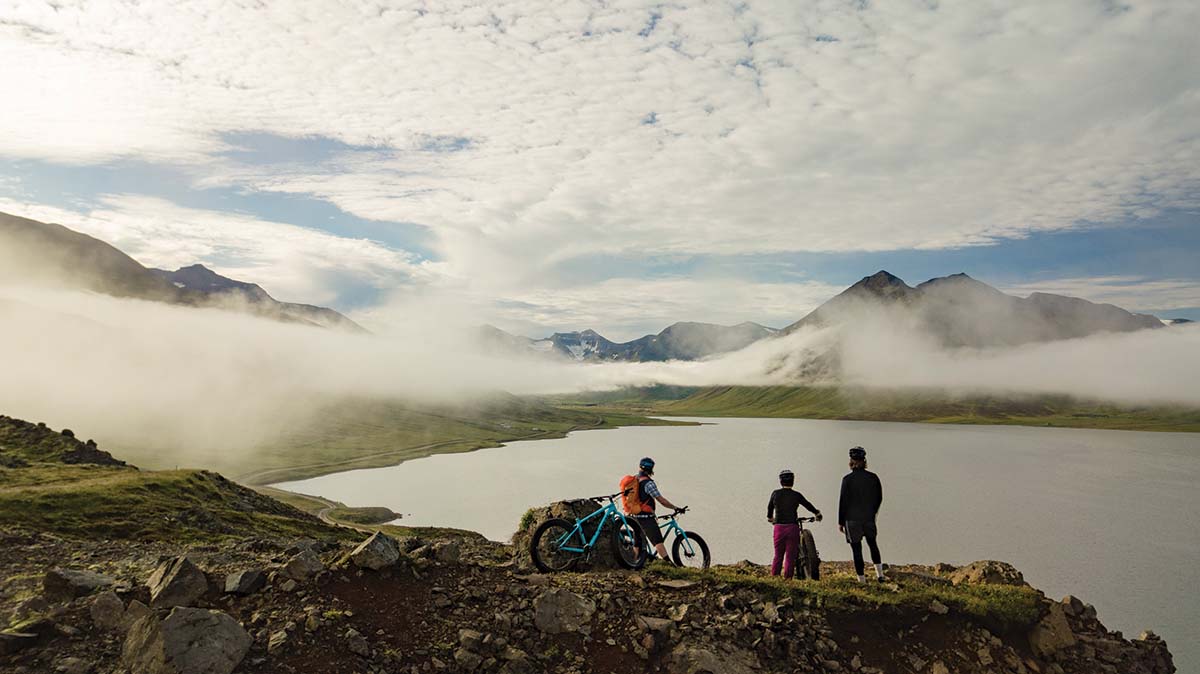 "That was the best day of my life" is the unofficial mission of the experimental travel company, Eleven, which customizes powerful experiences worldwide for those seeking out beautiful landscapes. One of their extreme activities that combines majestic scenery with diverse trails is mountain biking in Iceland. Over four days, riders will tackle steep climbs to be rewarded with sweeping views. Guests will stay at Eleven's Deplar Farm on Troll Peninsula in the Fljót Valley. The lodge, a converted sheep farm, is considered one of the best in the world. Eleven also offers mountain biking trips in Gunnison Valley, Colorado. Riders will follow flower-lined trails before taking on challenging switchbacks and creek crossings. Guests will stay in Eleven's flagship property, Scarp Ridge Lodge in Crested Butte. International guides are highly trained outdoor and adventure specialists.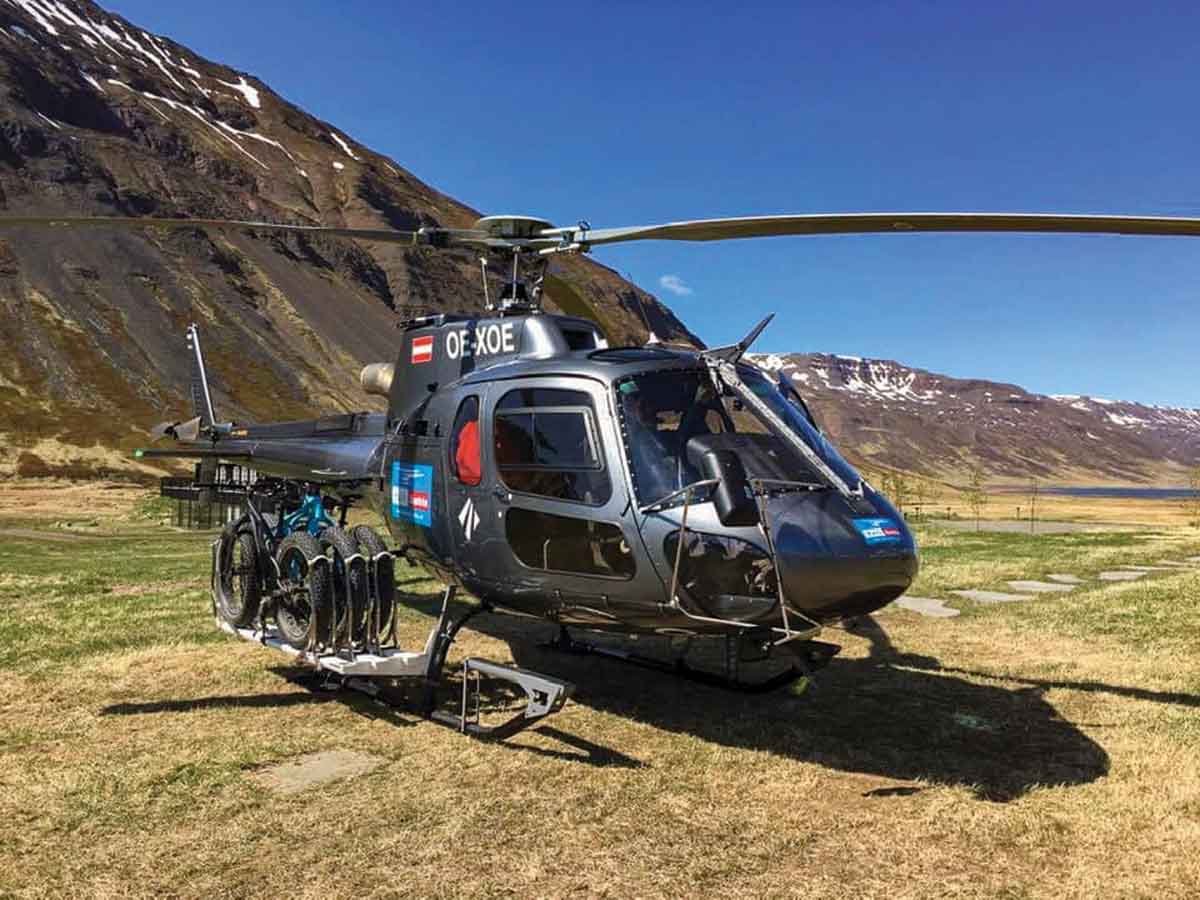 Across a Continent by Private Jet by Abercrombie & Kent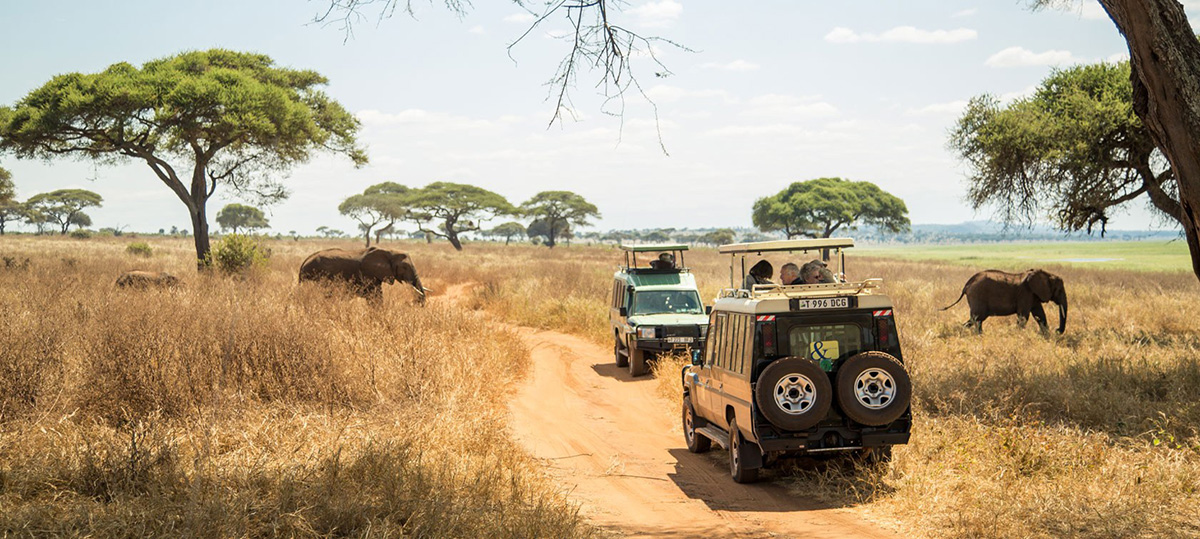 See the entire continent of Africa by private jet for 22 days with Abercrombie & Kent's unsurpassed experience. From the pyramids of Egypt to the wildlife-rich Serengeti plains, take in everything you've dreamed of visiting in Africa. Board a chartered Boeing 757 with fully lie-flat first-class seats with the dedicated crew, executive chef, onboard physician, tour managers, local guides, and 47 other travelers. Highlights of this uber-luxury trip include exclusive access to the paws of the Great Sphinx, a hot air balloon ride over the Serengeti, jungle expeditions, luxury safari camp stays, a Vodoun (Voodoo) ceremony, a wine tasting, helicopter ride, luxury stay in the Sahara Desert, and shopping in Marrakech. The itinerary beings in London on September 29 and ends in Morocco on October 20, 2023.
Shark Cage Diving Guadalupe Island in Mexico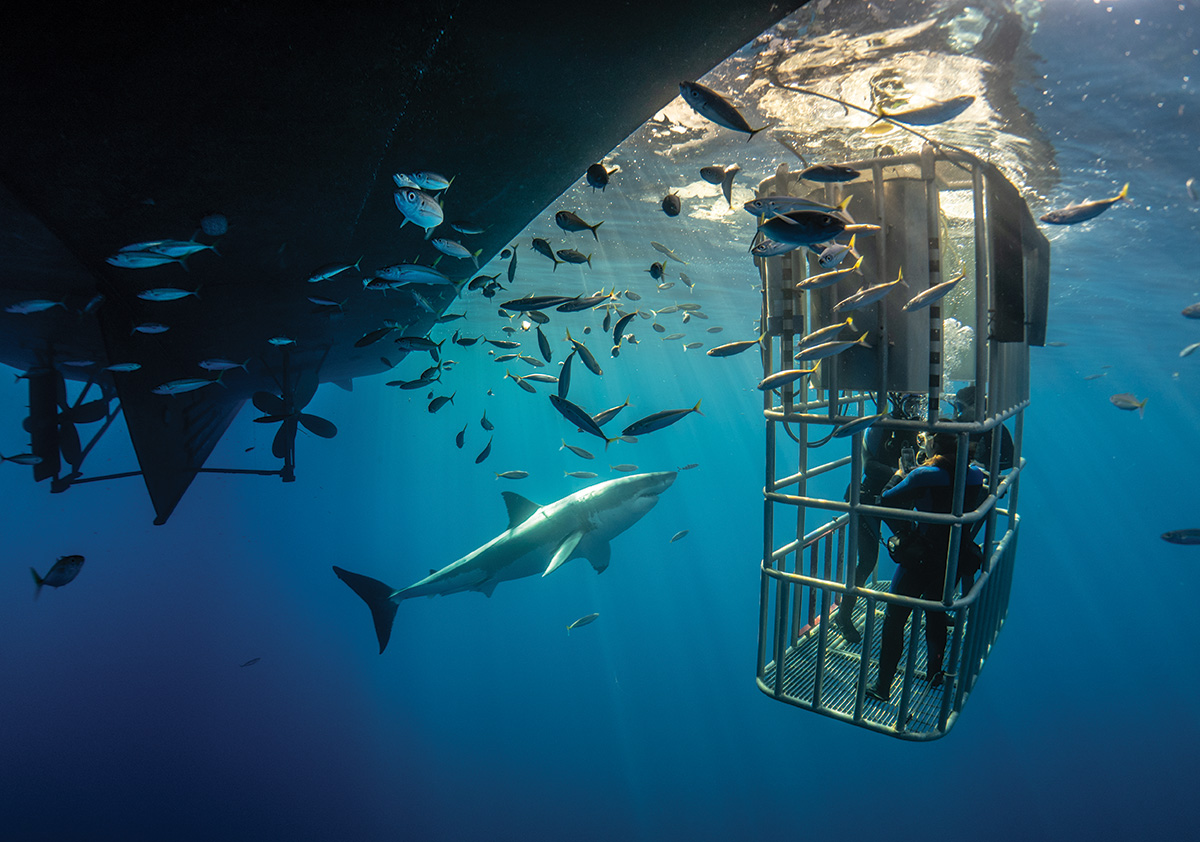 While some people have recurring nightmares of coming face-to-face with a great white shark—not you. You are extreme; you thrive on the thought of swimming with the ocean's most feared fish (sharks lack all the characteristics that define mammals). If you're up for a deep-sea adventure, travel to Guadalupe Island, the top destination for great white shark encounters. In this part of Mexico, you can view a handful of over 366 unique great whites in the comfort of a submersible shark cage that guarantees unforgettable, up-close run-ins with the monsters of the deep. The clear blue waters give a 100 – 150-foot visibility almost 30 feet down in the sea. And not only is the experience majestic, but it's also safe. All diving is done using a hookah system with surface-supplied air.
World Expeditions Machu Picchu & Inca Trail Tours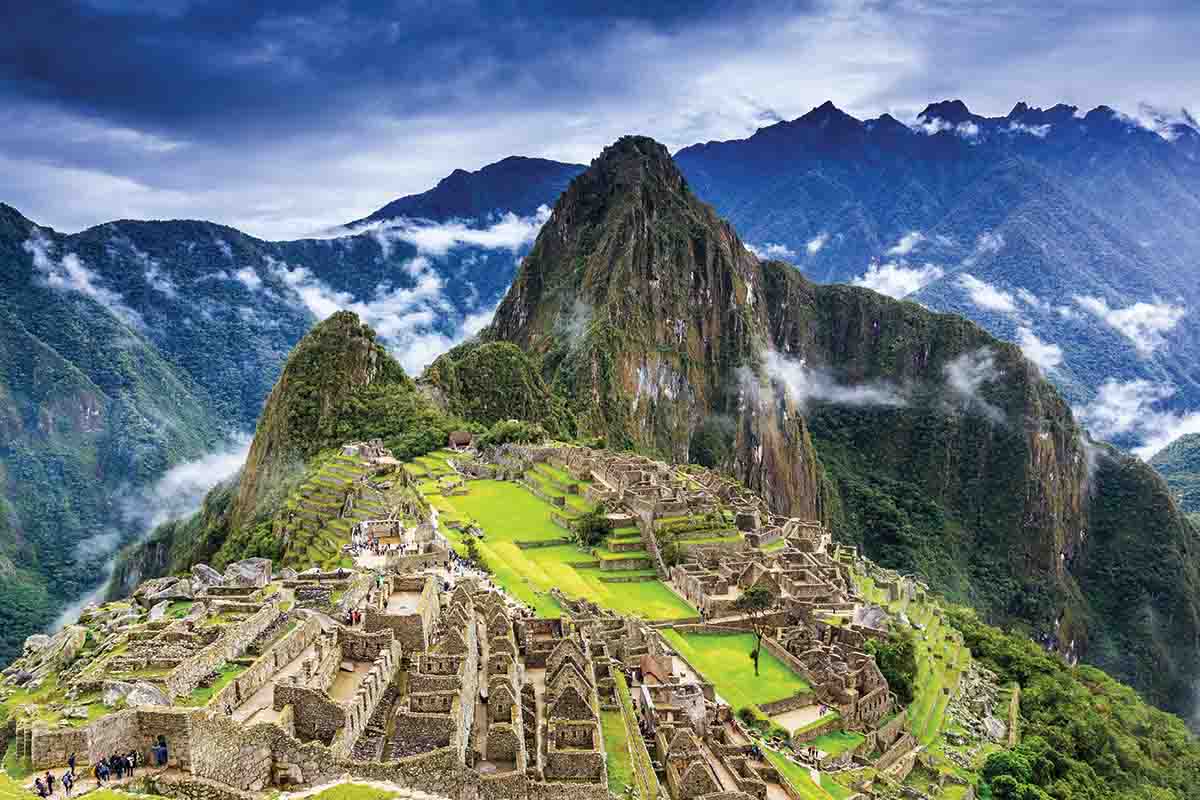 No adventure seeker's bucket list is complete without the Peruvian UNESCO World Heritage Site Machu Picchu ranking right up there. World Expeditions has been guiding travelers along the Inca Trail and to Machu Picchu for over 30 years, so they certainly have their pulse on how to trek it right. Machu Picchu is the spectacular legacy of the Inca Empire located in the Andes. The pinnacle can be reached by bus, but if you're reading this article, that's probably not the most appealing method of arrival. To get the real transcendental experience, World Expeditions will take you on a five-day hike along the entire 26-mile-long Inca Trail all the way up to Machu Picchu. Along the way, you can practically hear the ancient Incas whispering their secrets; you can feel the same winds that they felt and walk in their footsteps. Be advised that the Inca Trail is not for the faint of heart. There is hilly, rugged terrain to traverse, so bring your good hiking shoes. Alternatively, visitors can take the Salcantay trails to avoid crowds.
Extreme Expeditions with Based on a True Story Experiences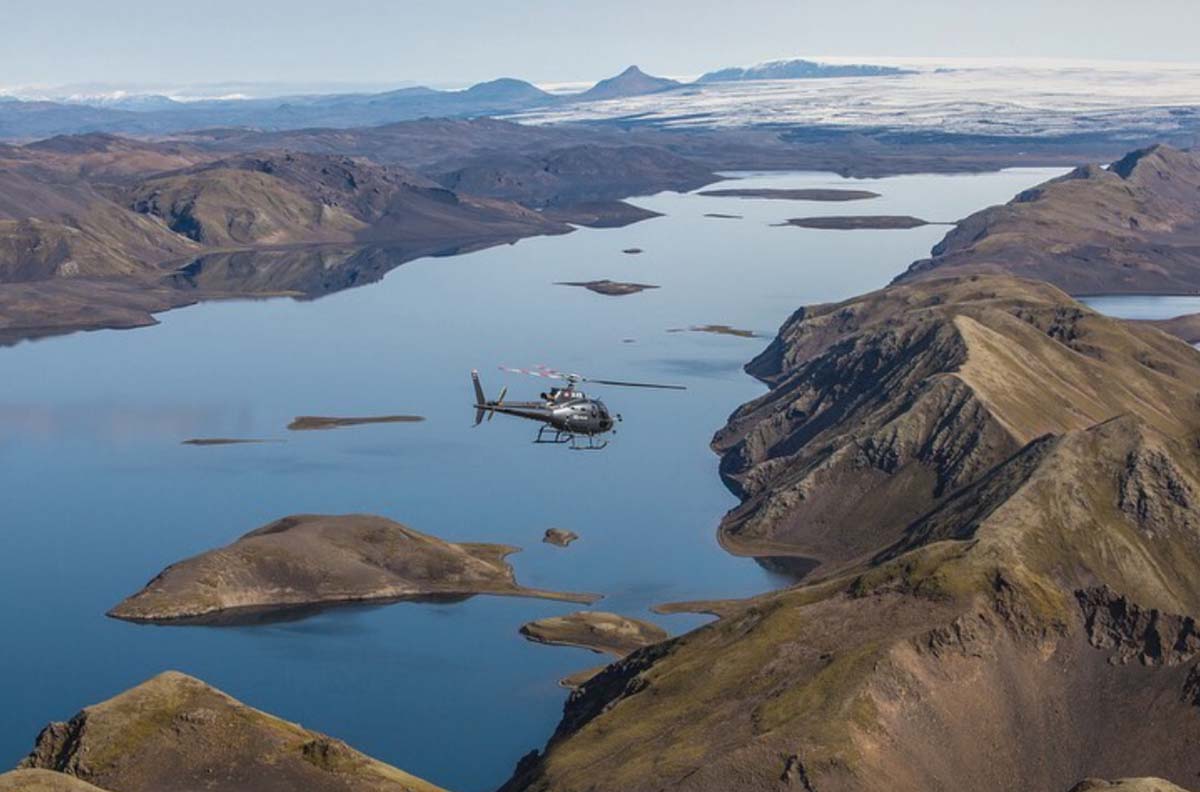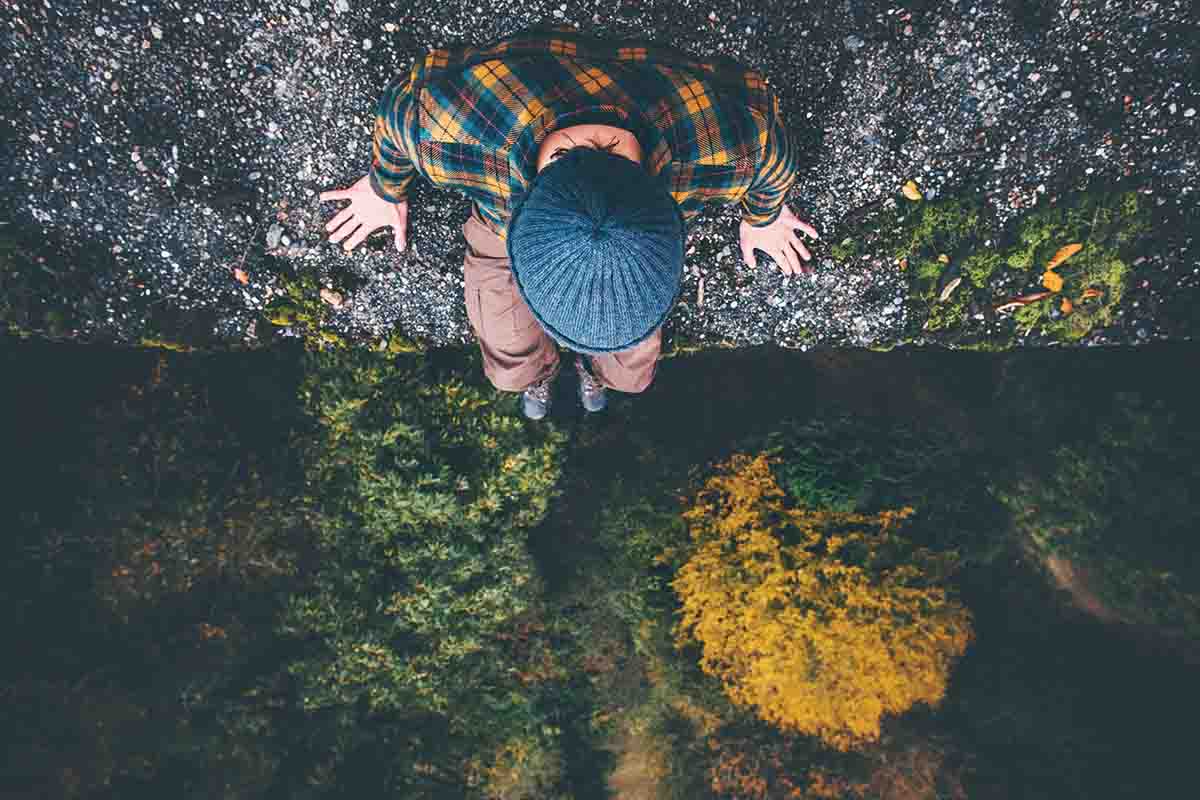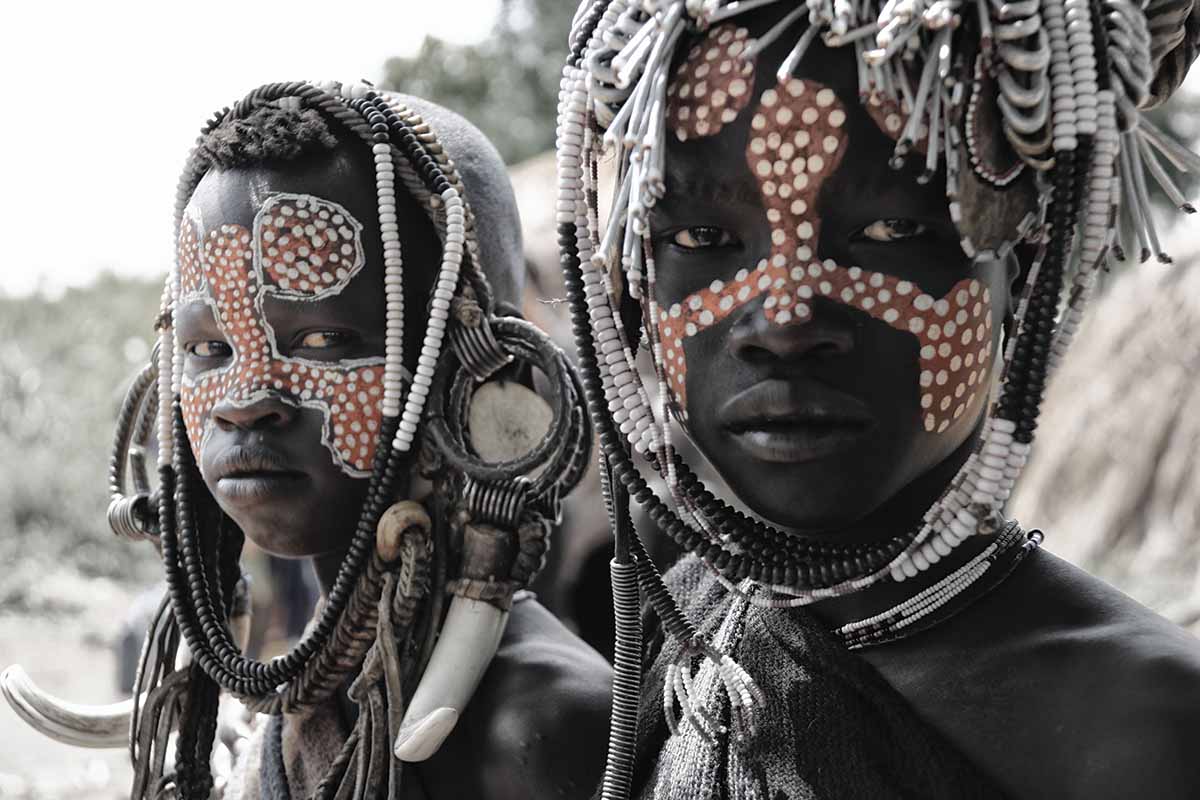 Been there, done that? Looking for something completely off-the-charts different? Based on a True Story designs a personal journey catered to your most extreme desires or your most magical fantasies. They make your dreams a reality. From romantic escapes on remote islands to traversing across challenging terrain, it's for those who want to seek a life out of the ordinary. Find yourself in wild, remote, and undiscovered places across the Earth, on unplanned jungle expeditions, or a superyacht cruising into unfamiliar fjords; there will assuredly be surprise encounters at every turn. Every inquiry is unique. The company has never repeated an experience and never will. Once an experience has been devised, Based on a True Story will design a special route and provide the utmost exquisite hospitality services, including arranging transportation (including aviation) and accommodations. They will handle every detail of logistics.