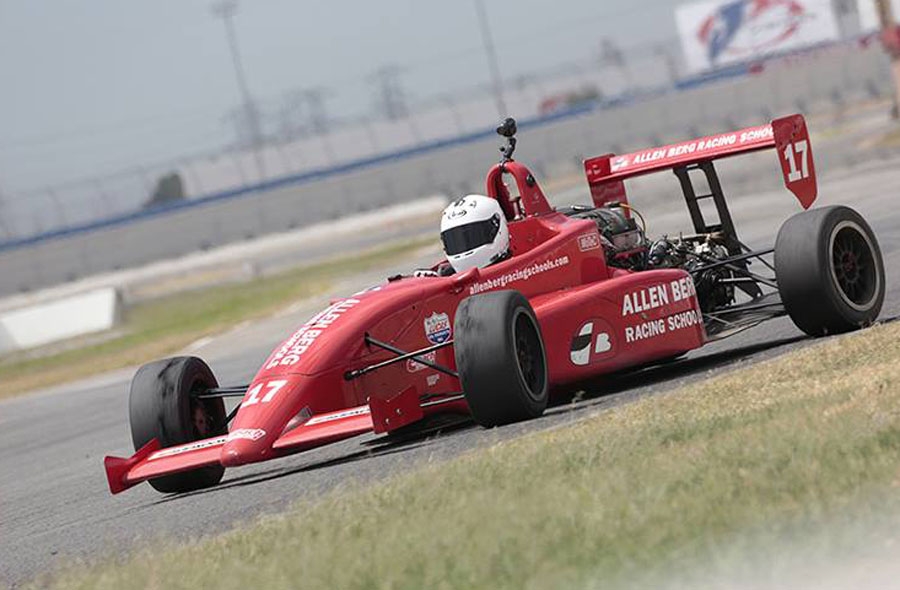 Run by former Formula One World Championship driver Allen Berg, ABRS uses state-of-the-art race cars to provide exceptional programs at classic motorsports venues throughout California and Arizona.
Whether you are starting a racing career, looking for a new adventure, honing your driving skills or seeking an unforgettable experience for your next corporate event our team of professional instructors and proven curriculum will provide you with everything you need to be able to drive our racecars to the limit.
No matter the reason, Allen Berg Racing Schools is the place where racing dreams are made and expectations are met.
World Class Corporate Entertainment
Whether you are planning an employee appreciation day, a corporate retreat, entertaining existing clients or prospective customers, ABRS has a corporate program for you.
World Class Instructors
Allen Berg Racing Schools is the only formula car racing school in North America to feature a former Formula One World Championship driver as an active chief instructor.
World Class Circuits
ABRS has established partnerships with recognized leaders in professional motorsports.
World Class Vehicles & Equipment
ABRS utilizes only the best vehicles and equipment, all of which is immaculately prepared and meticulously maintained. ABRS formula cars are "state of the art" Formula Renault open wheel racecars, providing the thrilling adrenaline rush as experienced by real racing drivers.
World Class Curriculum
Founder Allen Berg has conducted highly regarded racing school programs in the past. All ABRS theory, curriculum, schedules and exercises are derived from over thirty years of race driving, instruction and coaching experience with top level racing series, race teams, drivers and schools around the world. They have a program that fits your experience level and budget.