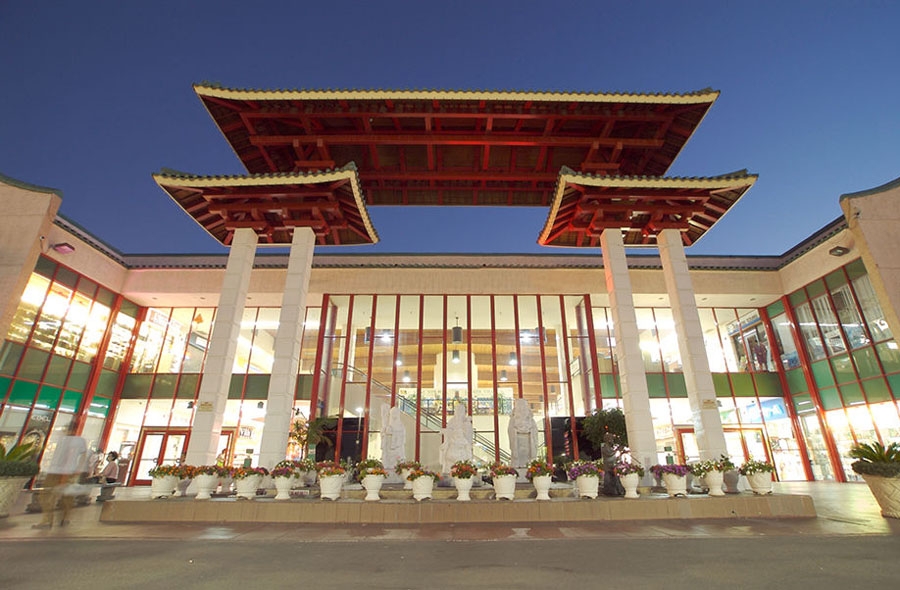 The Asian Garden Mall is the largest majority Vietnamese-owned and operated mall in America, and a one-of-a-kind shopping experience.
The two-story mall houses dozens of shops, restaurants, and wholesale stores of all types, including a wide variety of imported products and foods.
Little Saigon, Orange County
On June 17, 1988, California Governor, George Deukmejian, officially dedicated the name "Little Saigon" to the area bordered by Westminster Boulevard, Bolsa Avenue, Magnolia Street, and Euclid Street.
Little Saigon has the largest concentration of Vietnamese shopping in the world outside Vietnam. There are hundreds of Vietnamese restaurants and shops to explore. To really appreciate this unique community, you should park your car and take a walking tour of the area. Most people are more than happy to answer your questions and offer suggestions for their favorite restaurants or store.
Courage to Rebuild Project
40th Vietnamese Anniversary
As this community approaches the 40th Anniversary of the Vietnamese Immigration to the United States, the Vietnamese American Cultural Alliance is leading Courage to Rebuild, a site-specific public art sculpture project in honor of the accomplishments of the past forty years. Asian Garden Mall (aka Phước-Lộc-Thọ), which is a central gathering space of Little Saigon, has generously donated the location to feature the Courage to Rebuild public art sculpture.
This public artwork will be a beacon and gathering place for the community in celebration of their hopes, strengths, and perseverance. Regional, national, and international artists are invited to submit proposals for this permanently installed sculpture. The selected artist will receive a $40,000 honorarium and additional funding in support of the creation of this original site-specific work of art and public area.