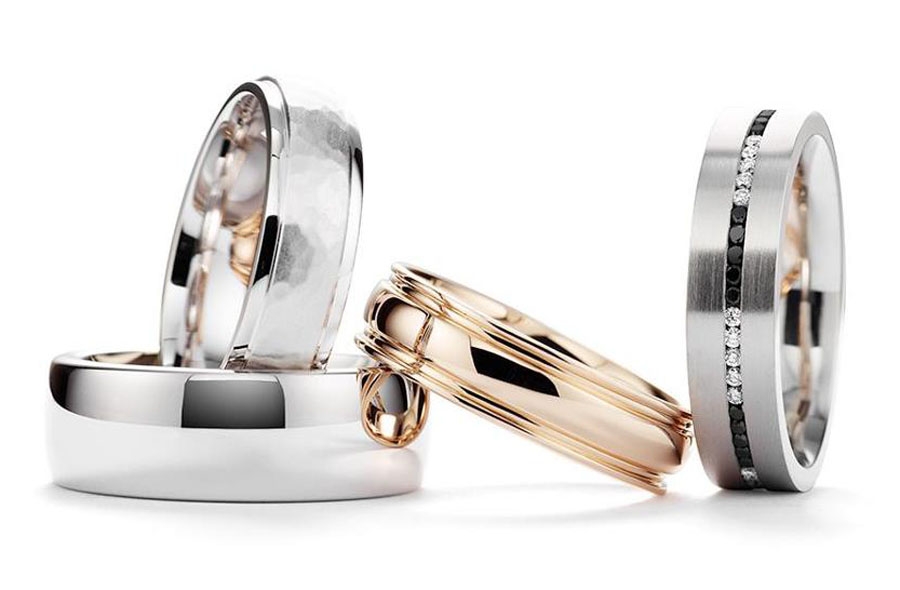 Growing up in Baytown, Texas, Calvin Smith III never dreamed of being a jeweler. He did dream about riding motorcycles, finding the right girl, and spending time outdoors.
Calvin possessed a natural talent for working with his hands, and a strong work ethic he developed from watching and working with his jeweler father, Calvin II. Despite the intensity of his focus, Calvin always brought a sense of humor to his work. Whether he was casting jewelry, working on construction projects or raising animals, he found laughter was a great stress relief.
When his father decided to open a new store in Kerrville, he moved to help him set up shop. The beautiful Texas hill country made a deep impression on Calvin, and it was there that he fell in love with crafting jewelry. During his time there, he often made trips to Austin to visit friends. He had already honed his casting skills, and decided a move to Austin would allow him to learn skills as a bench jeweler. A proud new Austinite, Calvin cruised through town in his well worn white El Dorado (not worried about gas prices back then!), blaring Elvis and putting down roots in a town that has always embraced the unique and ambitious.
He soon developed a relationship with a master jeweler, a man Calvin admired as "a remarkable craftsman". He not only learned the basic skills necessary for a successful bench jeweler, but also the innovative techniques his mentor developed for expediting fabrication of jewelry. In his apprenticeship he was encouraged to learn by trial and error, and not to fear making mistakes. He was expected to fix any problem (especially those made by others), and became obsessive about "doing things right". As he improved his skills, he was driven by the freedom of creative bench work, pouring his heart into small works of art for his earliest customers. His passion for jewelry, combined with the desire for a better life, helped him stay focused through the long hours performing contract work for multiple stores, often with his young son playing close by his bench. Finally, after years of completing repair work and custom jewelry for other businesses, it was time to realize the dream of opening his own store.
In 1997, Calvin opened Calvin's Fine Jewelry and hired his sister Kathy to work in sales. With his past work for other jewelers, Calvin was sure that the store would be overrun with excited new customers. He offered a few jewelry lines to start, but he soon discovered that developing relationships with customers would take time. Rent could not be paid without steady sales, so he took a risk on an unusual collaboration; adding a small salon inside his store. The salon was operated by longtime stylist (and the love of his life) Jackie. Jackie's large clientele loved the store, and as the word spread, new customers flowed in and Calvin's grew. Jackie hired contract stylists to take over the salon, and took over accounting, decorating and designing for the store. Calvin did everything from simple repairs to complex custom work and Kathy developed a strong talent for connecting customers with jewelry they loved.
Calvin, Jackie and Kathy carefully chose unique designers, with Calvin's discerning eye meticulously checking every detail of construction. New employees were hired, and the store expanded, taking over an adjoining space and giving Calvin's a much needed new showroom. As the store became more successful, new lines were added, including "The Calvin's Collection". This collection showcases classic and custom designs, and is the only line with personal favorites designed by Calvin and Jackie. Along the way, Calvin also developed a passion for advertising, creating innovative TV ads. A romantic at heart, he shared his personal belief in passionately creating enduring works of art for the sake of love, running glossy ads emblazoned with his signature statement "Made with love for those in love."
Today, Calvin's has once again expanded, adding extra showroom space and a photography studio for sons Calvin IV and Keith Strmiska. The sales staff includes Kathy Smith, Katherine Rudd, Jennifer Crews, Lisa Ingram, and Kristin Koffel. The team is completed with Sandy Chappa with logistics and shipping, jeweler Kristina Watkins, security guard Robert Sanchez and Calvin's mom Dorothy. With a recently renovated website, new designers and the addition of the Wisteria line to Calvin's Collection, the business continues to grow. Calvin is excited and optimistic about the next evolution of Calvin's. He feels very grateful to his customers for their continued support and encouragement. Most of all, he is proud to have his sons working at the store, helping to shape the future of Calvin's Fine Jewelry.