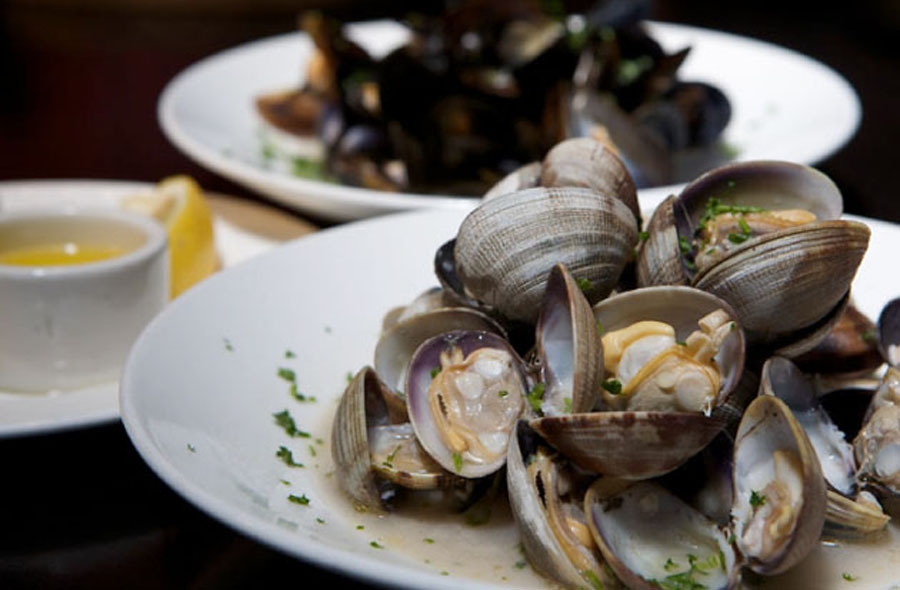 The story of The Cannery covers nearly 90 years of American history. It began in 1921 when the first commercial fish cannery was built along the Rhine Channel between 30th Street and Lido Park Drive.
That part of the harbor was (and actually still is) the hub of commercial fishing boat activity in Newport Beach.
In 1934, the Western Canners Company was founded to take over the plant and it remains at the same location today. The canning operation was then done by hand at the rate of 400 cases of fish a day. Better machinery and enlarged facilities later increased it to 5,000 cases a day. The coming of automation in the 1950s sped up the canning process. Soon thousands of pounds of fish were being packed per day. Even individuals were serviced through the famous "Sportsman Pack" so private parties could bring in their catch for canning. The record set is believed to be 135 tons of mackerel out to sea.
On August 1, 1966, the Cannery closed … but not forever. With its seaside location and natural charm, it appealed to businessman as an ideal site for small shops and unusual restaurants where tourists and artists could gather. A kind of Montmarte by the sea evolved.
Rebuilt by Bill Hamilton (the founder of Clean Harbor Day) as a waterfront restaurant and harbor boat center in 1973, The Cannery regained its position of prominence in the community and once more was a focal point of interest and delight to all. In the fall of 1999, Mr. Hamilton sold the Cannery property to a developer who had plans of tearing down the restaurant and building homes on the land. Seeking to preserve the history of The Cannery, local resident Jack Croul purchased the property prior to any new development or demolition in the spring of 2000. Mr. Croul entrusted the restaurateur Ron Salisbury The Cannery's creation. Mr. Salisbury's family has a long restaurant history beginning with the opening of Los Angeles' oldest and most successful restaurants, El Cholo on Western Avenue, in 1923. The new Cannery Seafood of the Pacific continues the commitment to serve the finest seafood available. Ron and his staff are not reinventing the wheel … only the ride.