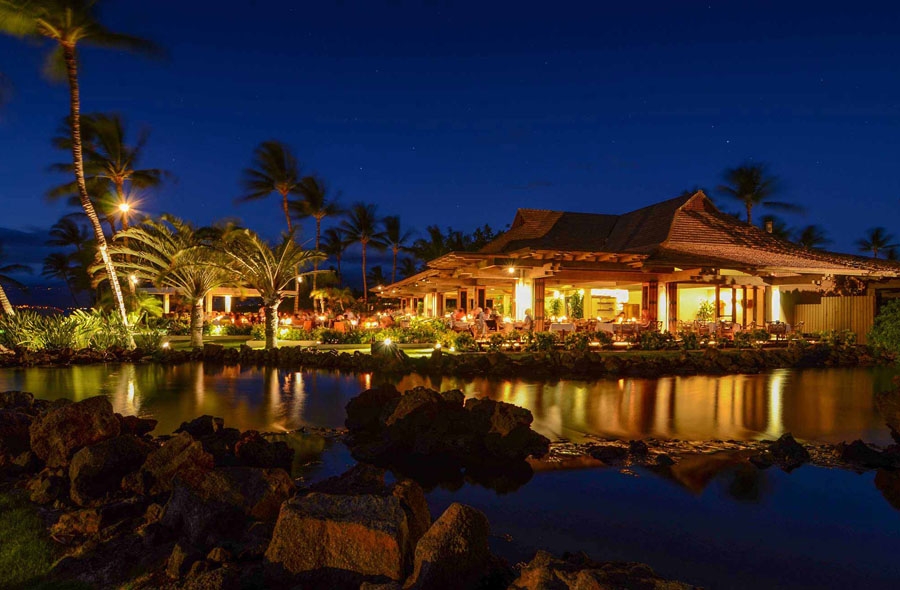 Located on the Big Island, the oceanfront CanoeHouse restaurant offers breathtaking views of the crystal blue Pacific.
CanoeHouse Chef de Cuisine Allen Hess has developed a Hawaiian plantation style menu focusing on Island fresh sustainable ingredients. Enjoy the soothing sounds of slack key guitar as you dine.
For reservations call 808-881-7911 or Book on-line or email [email protected]
CANOEHOUSE DINNER
*CanoeHouse Reservations are fully booked Feb 21 – Feb 25, 2015
Dinner: Monday – Saturday 5:30 pm – 8:30 pm
Cocktails: Monday – Saturday 5:30 pm – 9:00 pm
MENU SAMPLE
CAPTAIN'S TABLE
Experience the culinary creations of Chef de Cuisine Allen Hess, as he presents the "Captain's Table" Blind Tasting Menu. Offered Thursday, Friday and Saturday evenings. Chef Hess' whimsical culinary flair will inundate you with originality and his take on Hawaii plantation-style flavors. Chef Hess will source locally sustainable products for your dinner. Menus will be seasonal, exciting and personalized. It's an interactive, fun evening as the chef personally presents each course. Signature wine pairings that complement the meal are also offered.
For Captain's Table Reservations call 808-881-7911 as 24-hour advance reservations are required. $110 per person, $160 with wine pairings (plus tax and gratuity). Discounts are not applicable. Reservations can not be made through Open Table.