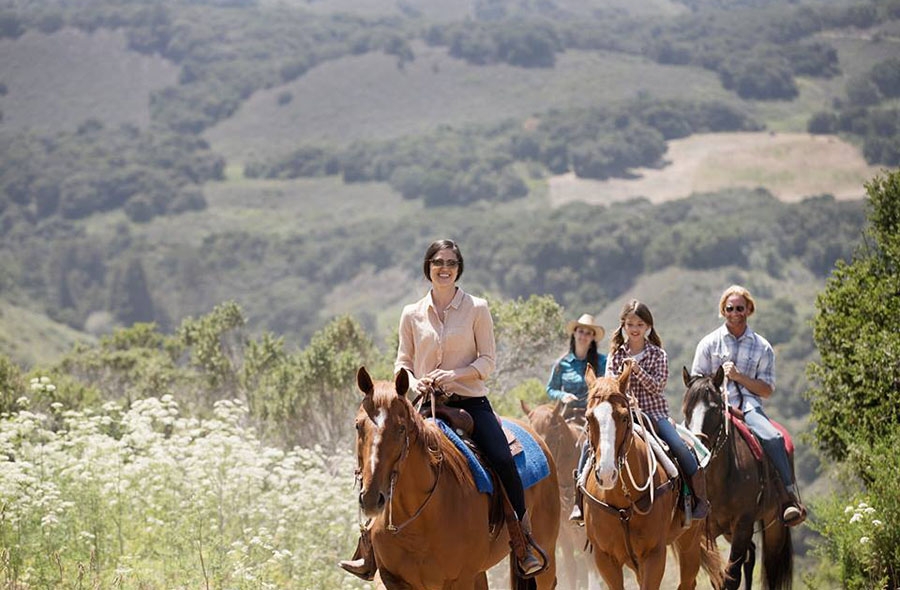 While Carmel Valley Ranch has been a favorite getaway spot for decades, the resort recently reimagined itself as something more than a traditional escape. Because of its amazing location, they've had the opportunity to create something truly unique—a place dedicated to the idea of play.
Where else can you play 18 holes of world-class golf, access hundreds of miles of hiking trails, wander around an organic garden, learn about honey bees in an apiary, explore vineyard terroir, enjoy mountain-top yoga, and then relax by your choice of pools—all within walking distance of your suite at one of the finest hotels in Carmel?
THE UNDISCOVERED CARMEL VALLEY
Carmel Valley extends from the coastal village of Carmel-by-the-Sea into the heart of the Santa Lucia Mountains. Because of its location, the climate tends to be a lot warmer, sunnier and less foggy than the coast. This is the same reason the area is such a premier wine-growing region—in fact, Monterey County was just ranked as a top 10 global wine destination by Wine Enthusiast Magazine. And, at just an hour from Silicon Valley and a short drive from everything the Central Coast has to offer, Carmel Valley is the perfect base camp for any getaway.