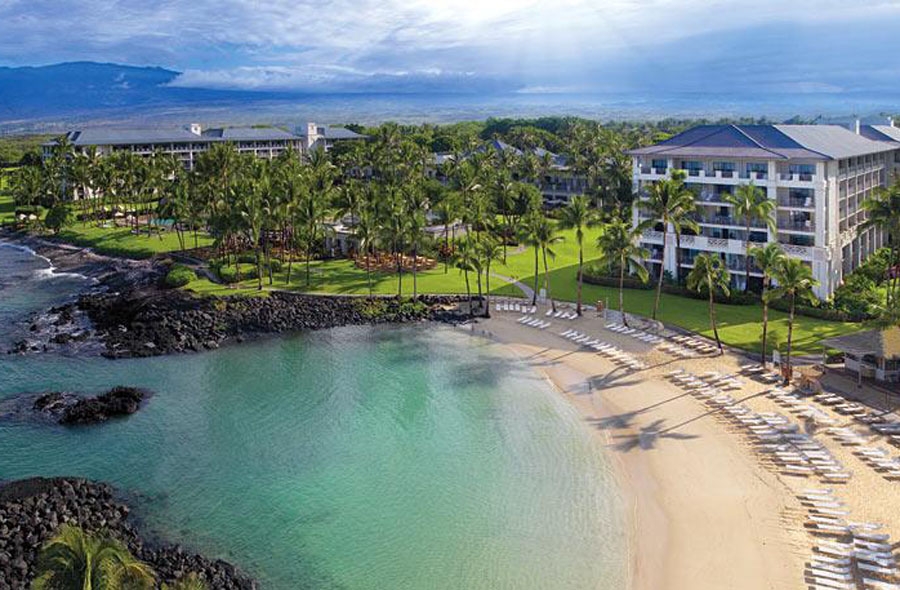 Discover the luxurious Fairmont Orchid Hawaii resort on the Kohala Coast inspired by Culture, Well-Being and Genuine Aloha. From Mauna Kea's winter snow-capped mountaintop to the flowing lava of Kilauea Volcano to tropical rainforests and a teeming undersea world, the Big Island of Hawaii has much to offer the spirited traveler.
Vacation at the 32-acre luxury oceanfront Hawaii hotel and Big Island resort along the beautiful Kohala Coast and enjoy a sugar-white sandy lagoon and aquamarine waters, a year-round children's program, golf, tennis, six restaurants, and the recently renovated, exclusive Fairmont Gold.
Relax and rejuvenate at the luxurious Hawaii hotels and resorts Spa Without Walls featuring waterfall massage hale (huts) and breathtaking oceanfront massage cabanas that draw from our island's natural healing mana (power).
At the beach, meet the native Hawaiian Green Sea Turtles that bask on our shoreline every afternoon. Their Hui Holokai Beach Club Ambassadors not only cater to the beach comforts of guests by setting up chairs and cabanas with towels and ice water and checking out beach equipment, they also share their knowledge of Hawaii Island's rich cultural heritage and their Hawaiian legacies.
Don't miss exquisite oceanfront dining at Brown's Beach House restaurant and delectable steaks and sushi at Norio's Japanese Steakhouse and Sushi Bar.