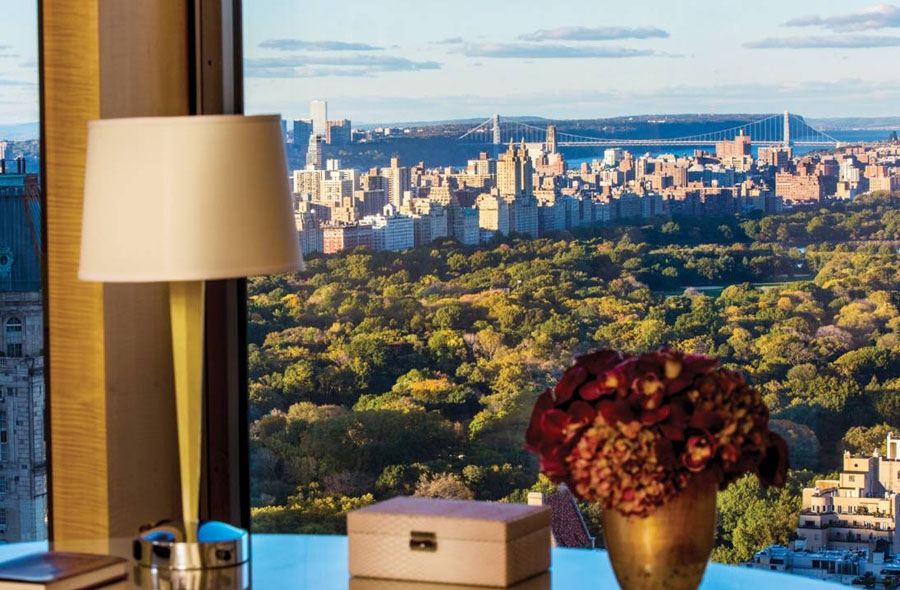 Befitting the city it's in, Four Seasons Hotel New York in Midtown Manhattan is a luxury five-star hotel that towers 52 storeys tall.
Inside this beacon of sophistication designed by I.M. Pei, you'll find 368 generously sized Midtown East hotel rooms and luxury suites, as well as an attentive yet unobtrusive staff.
Suite in the sky
Spend a night in one of the world's highest and most opulent penthouses in our New York City luxury hotel.
Presenting the new TY Bar
Bringing fresh new energy to our lobby, a chic new bar for classic cocktails and hyper-seasonal local cuisine.
Four Seasons by Private Jet
Travel aboard the luxurious Four Seasons Jet to the world's most fascinating destinations on one of our exclusive global journeys.
Introducing FIFTY7
FIFTY7 is a first-of-its-kind, Art Deco–inspired space by renowned designer Pierre Yves Rochon.