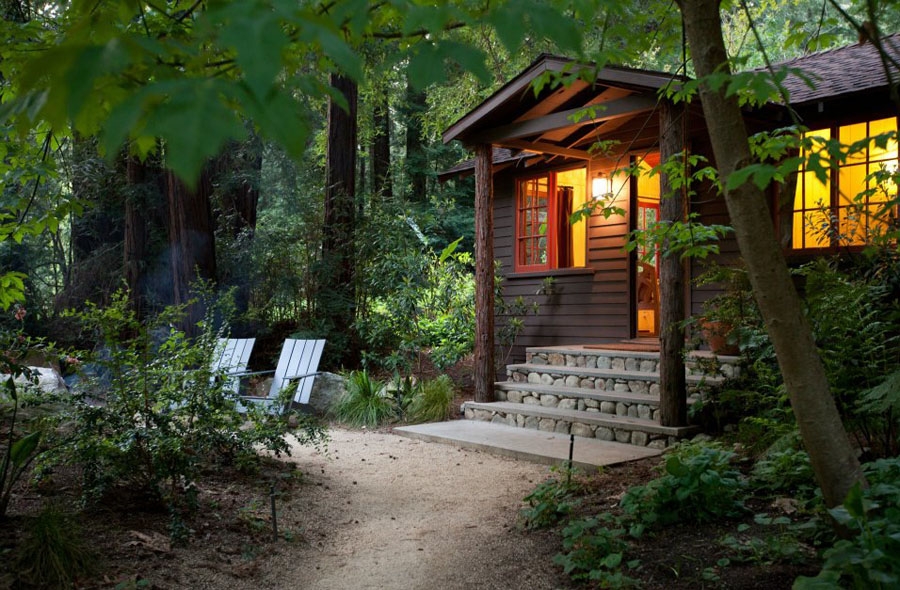 This adobe motor lodge was considered modern in 1957 and 50 years later Glen Oaks Big Sur has a fresh rustic-modern and Green sensibility.
Their remake takes the lead from the original natural adobe walls, known for keeping the hot sun out and the warmth in, and uses recycled and renewable stone, Peroba wood, bamboo, resin, wool carpets and organic cotton for a healthy and natural environment. Walk-in showers are evocative of showering in the forest, but the stylish chrome and porcelain fixtures will bring you back to the modern world.
Whether you are out on a hike, or cozy in your room, you are never far from the warmth and color of nature. Our natural wool blankets by Pendleton Woolen Mills and Coyuchi organic cotton bedding and feather duvets, are delightful to look at and even better to snuggle under. Natural beauty is skin deep, with organic bath products from Innersense.