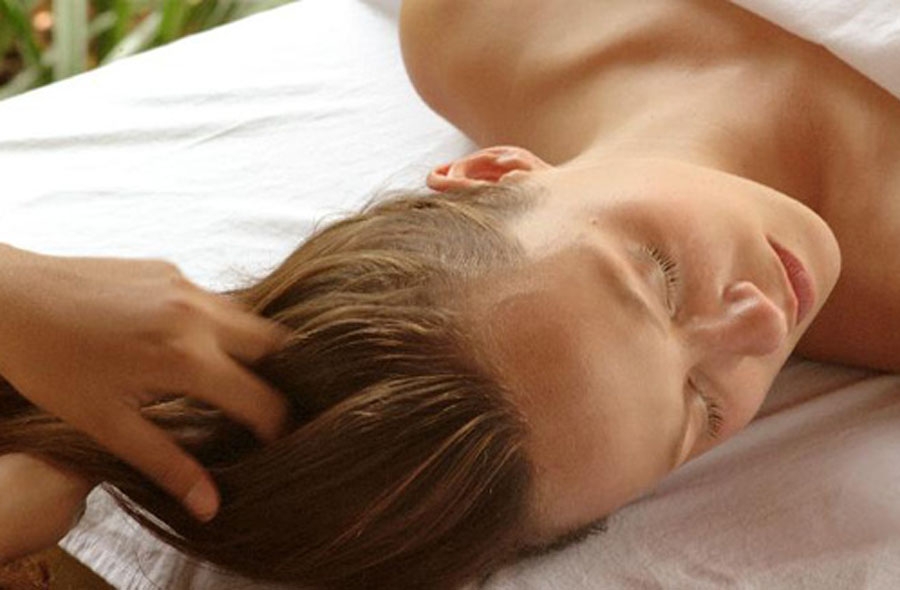 Mandara Spa at the Waikoloa Beach Marriott Resort rests on the tranquil Kohala Coast of the Big Island of Hawaii.
The two-level, 5750 square foot spa fronts the resort's main swimming pool. With a total of seven luxurious treatment rooms, Mandara Spa offers single private treatment rooms or double suites for guests to enjoy with a loved one.
Tropical Balinese and Hawaiian influences are found in the furniture, décor, treatment menu and overall ambience of the spa and salon. The Women's and Men's lounges include a relaxation area, steam room, lockers and showers. A full service salon offers specialty treatments for hair, make-up and nails.
Signature Services
Miracle Micro-Therapy
This is the only Microdermabrasion system that uses natural Baking Soda Crystals along with a high speed buffer to safely and efficiently remove dead skin cells, lighten blemishes, age spots, sun spots and scars and reduce the appearance of fine lines.
Elemis Aroma Stone Therapy
One of Mandara Spa's most popular treatments, the Elemis Aromastone massage is specially designed to melt away muscle tension & calm the spirit. It will reduce stress, increase blood & lymph flow, and balance your body by using the warmth of the stones, aromatherapy oils and the key energy points on the body.
Spa Facts
2 Couples Rooms
7 Private Treatment Rooms
Relaxation Lounge
Hair Salon
Nail Bar/Bank
Pedicure Thrones
Groups & Occasions
With nearly 70 land-based spas located in 12 countries, there is likely to be a Mandara Spa in one of your favorite destinations. Our knowledgeable and attentive staff has worked closely with many individual and professional event planners and group coordinators for groups of 10 to over 600 to assure the success of your special event.
We will work closely with you to design a program to meet your requirements.
Planning
Establish/review goals and budget
Spa treatment selection with packaging options including retail gifts
Spa appointment selection
Retail in-room welcome gifts
Pre-paid vouchers redeemable towards spa merchandise or spa activities
Spa facility Day Passes for spas offering such facilities
Onsite
Coordinate pre-event briefing of key spa staff
VIP handling
Appointment handling
Development of informational collateral
Mini-massage stations for group registration at hotel check-in
Spa representative to attend group orientation meetings
For group planning information, please contact your preferred spa directly.