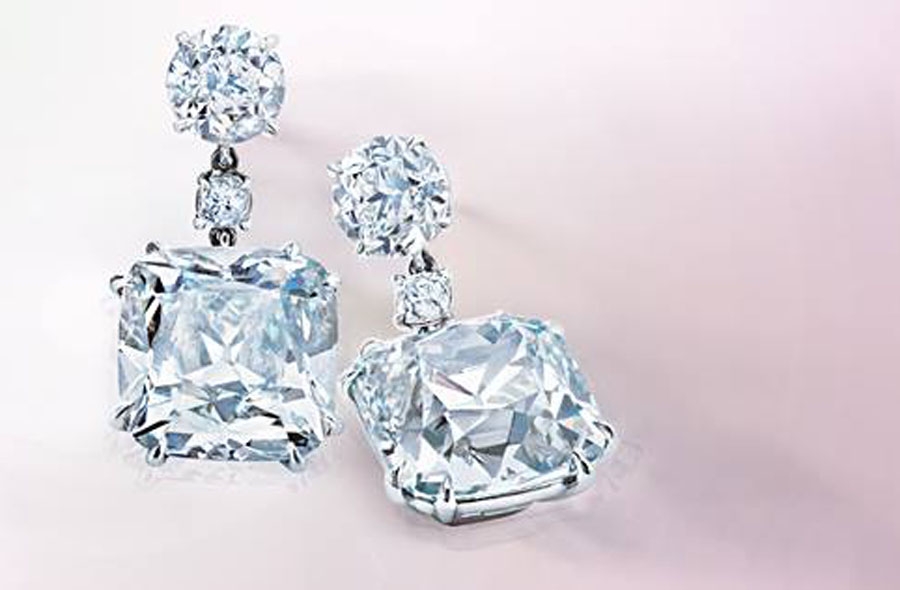 Renowned for his exquisite taste and an unparalleled eye for transforming stones into artistic creations, Martin Katz founded his eponymous company in 1988.
The company, Martin Katz, Ltd quickly gained international prominence with a clientele that includes Forbes 400 business leaders, US Ambassadors and other individuals of affluence with a collector's spirit.
Martin's passion for gems has earned him wide acclaim for designing beautifully-crafted, couture-quality pieces inspired from his love of vintage jewelry – contemporary pieces with an 'old soul'. Each piece is one-of-a-kind or limited in production, signed, numbered and made with meticulous attention to detail. His work has been auctioned at Christie's and Sotheby's with the hammer prices being significantly higher than the original price they sold for in his salon.
Throughout the years, Katz's creations have adorned A-list celebrities such as Jessica Biel, who wore his earrings at her wedding to Justin Timberlake, Sandra Bullock, Nicole Kidman, Sally Field, Barbra Streisand, Ashley Judd, Angelina Jolie, Jennifer Aniston, Annette Bening, Johnny Depp, Mark Wahlberg, Colin Firth and the list goes on. Having been one of the first to lend jewels to the stars on the Red Carpet, he opened doors for the many others that do so today. Los Angeles Magazine wrote, "[Katz] has taken on Tinseltown like a fairy gem father, adorning stars with glittering rocks for their time in the spotlight and no doubt making such establishment jewelers as Harry Winston, Van Cleef & Arpels and Cartier turn green with envy in the process."
Articles about his jewelry are regularly published and many of his spectacular pieces have adorned the covers of Vogue, W, Town & Country, People, Elle and InStyle magazines, to name a few. His body of work is not limited to jewelry: Katz designed the Victoria's Secret $5 million diamond bra in 2009, created jeweled sunglasses for Ray-Ban, a $1 million perfume bottle for Donna Karan and most recently designed, The Jewel Suite by Martin Katz, a 5,000 plus square foot, three story penthouse suite at the New York Palace Hotel.
Katz attended Indiana University, where he began selling jewelry on campus. Upon graduation he moved to Los Angeles and became an associate salesman at the Beverly Hills Laykin et Cie, a high end jewelry salon located inside of the famed I. Magnin specialty stores throughout California, and it was here that he enhanced his knowledge and love for vintage jewelry and rare gem stones.
Today, Martin Katz is exclusively sold at his Beverly Hills boutique and in the world's finest department store, Bergdorf Goodman in New York City.
Visit the Martin Katz Celebrity Diamond Jewelry Store Locations
You are now at a place of decision, dear reader. You've come to a crossroads. You can either go shop through the collections of jewelry online or make the decision to try one of his designs for yourself. If you want to see one of your favorite pieces on you, feel what it is like to own one for your very own, then make the decision to set up your personal consultation. Call them at (310) 276-7200 or visit one of the celebrity diamond jewelry store locations. They will help you with personalized service to find the right piece that celebrates and inspires your style.