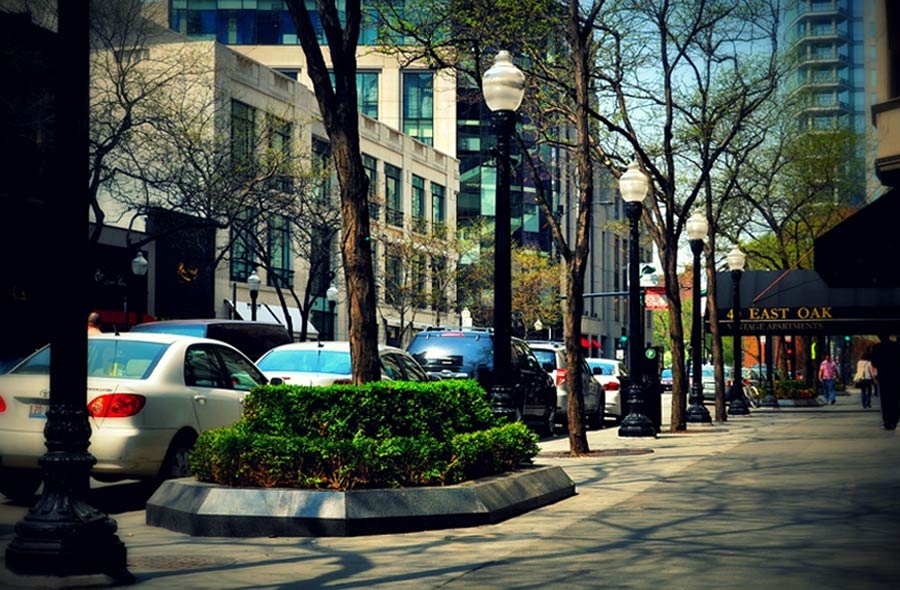 Apparel from Paris, Milan, Chicago and New York resides comfortably on Oak Street in Chicago's chic Gold Coast neighborhood.
The result is an international street lined with intimate buildings and shops whose employees are dedicated to personal service. Prada, Kate Spade, Nicole Miller and Tory Burch are just a few of the boutiques that line the street. Oak Street has long been a symbol of designer-label shopping; if a store has an Oak Street address, you can count on it being geared to the ultra affluent.
For additional information, please visit OakStreetChicago.com.