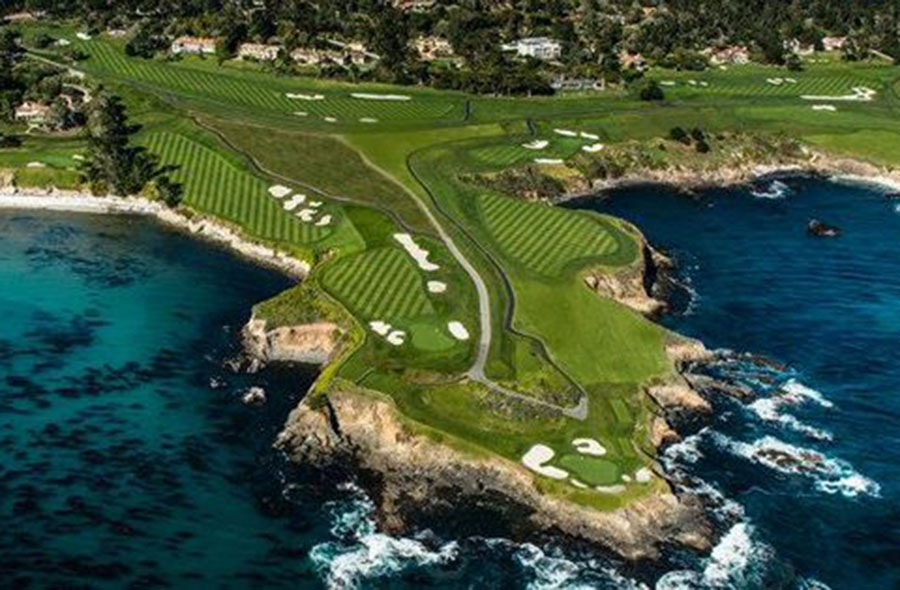 There are few golf thrills like teeing-up for the first time on Pebble Beach Golf Links.
You sense the presence of golf's biggest legends. You anticipate each and every storied hole while recounting some of the greatest moments in golf history.
Since 1919, the exquisite beauty and unique challenge of Pebble Beach Golf Links have thrilled golfers and spectators alike. Designed by Jack Neville and Douglas Grant, the course hugs the rugged coastline, providing wide-open vistas, cliffside fairways and sloping greens.
Pebble Beach Golf Links has been the site of golf's most prestigious tournaments, including the annual AT&T Pebble Beach National Pro-Am, and five U.S. Open Championships including the 2010 U.S. Open. We are excited and honored to welcome back the U.S. Open to Pebble Beach for the sixth time in 2019!
Every golfer deserves to play "Pebble" at least once in his or her life. There's no time like the present.