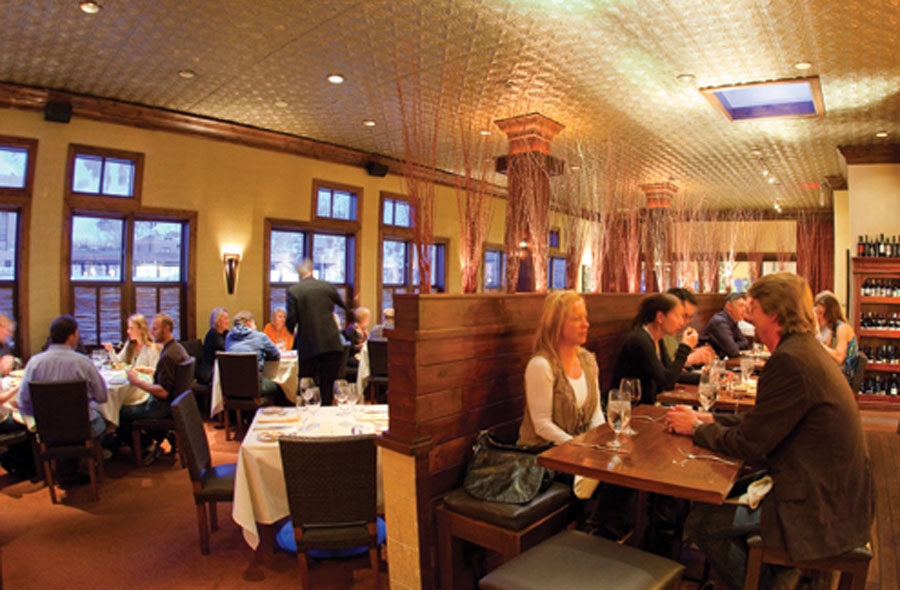 Piñons has been located in downtown Aspen, across from the historic Hotel Jerome, since February 1988 and has been locally owned and operated since then.
The 110-seat dining room was recently re-decorated in a beautiful mountain contemporary style, evoking the casual sophistication that has come to symbolize Aspen. The windows frame picturesque Aspen Mountain. The cuisine has been described as traditional American influenced by local products. Piñons has received many renowned awards but cherishes most the recognition by locals as the most coveted reservation in town.
The Attitude
Create an experience that is unique yet comfortable; create food that is creative yet approachable. We want you to want to come back two and three times a week. We want you to come for your anniversary and also just when you want to have a bite in the bar and chat with the bartender about the powder day. Our chef prides himself on having the first "job experience" item on his resume say "Mom's kitchen".
Piñons is Timeless
We are consistently known as the best in Aspen; the most coveted reservation for 25 years. It is constant renovation of the physical space and infusion of the newest and most innovative cuisine that keeps Piñons at the forefront. In the highly competitive Aspen dining scene, Piñons always was and still is touted as the undisputed BEST.
The Owners
Chef/Owner Rob Mobilian is a graduate of the Culinary Institute of America but is most proud of his degree from "Mom's Kitchen" to whom he credits his love of food and wine. His hands-on involvement is evidenced in the consistency that has come to be a trademark of a Pinons dining experience. Beth Mobilian is instrumental in keeping Piñons deeply involved and committed to the community it serves by upholding the business' guiding principle: What you receive is clearly reflected in what you give.