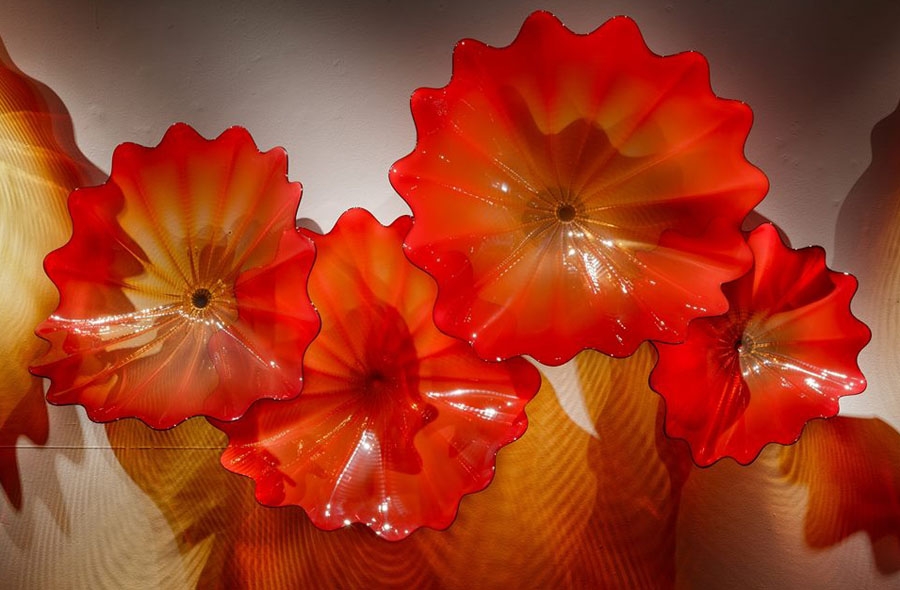 PISMO Fine Art Glass offers an extensive collection of contemporary glass art by world renowned artists including Tagliapietra, Chihuly, Pohlman-Knowles, Kuhn, Ries, Powell and Marioni.
Emerging artists are also well represented. In addition, the gallery offers exquisite chandeliers by Ulla Darni, furniture by Davis and Moore, and paintings by Chihuly, Fraser, Reich, Jung and Duecker. PISMO Glass has three locations in Colorado – Denver, Vail and Aspen.
PISMO Gallery at Aspen
The Aspen gallery is in the heart of the breathtaking alpine town of Aspen, Colorado. Aspen has long been known as a playground of the rich and famous; but even if you are neither, PISMO is pleased to be able to offer residents and visitors alike the highest quality glass art available in all price ranges. The Aspen gallery also features a nice selection of fine art paintings
All three galleries offer a wide selection of world-class art and an experienced, helpful staff to assist everyone from the casual admirer to the experienced collector.