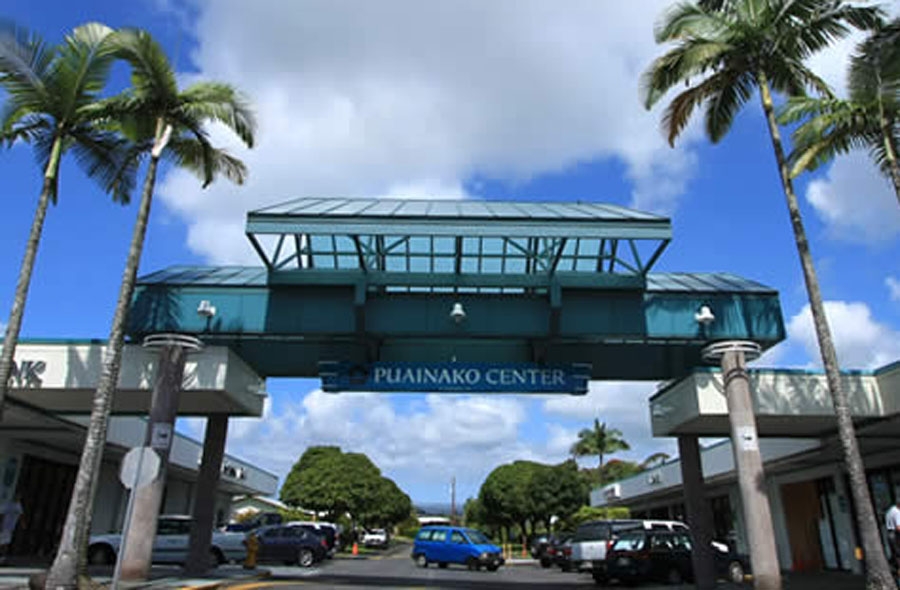 Puainako Center is located in a residential area of Hilo, Hawaii, the seat of government for the County of Hawaii.
The Center is highly visible from its position along Kanoelehua Avenue, a major thoroughfare in Hilo and the main road leading to the Hawaii Volcanoes National Park. The Park alone draws over 2.5 million visitors annually.
Puainako Center has a gross leasable area of over 80,000 square feet and more than 450 parking stalls. It is situated on approximately 8.5 acres of land, a short distance from Hilo's downtown area, the University of Hawaii at Hilo, and the Hilo International Airport.
Puainako Center is a neighborhood shopping complex which focuses on the needs of the residents. The anchor of the Center is Sack N Save Super Market (25,755 square feet). The Center also contains several national businesses, including McDonalds, Taco Bell, O'Reilly Auto Parts and Subway. Other representative businesses include restaurants, a chiropractor, a bank, a hair salon and other community services.