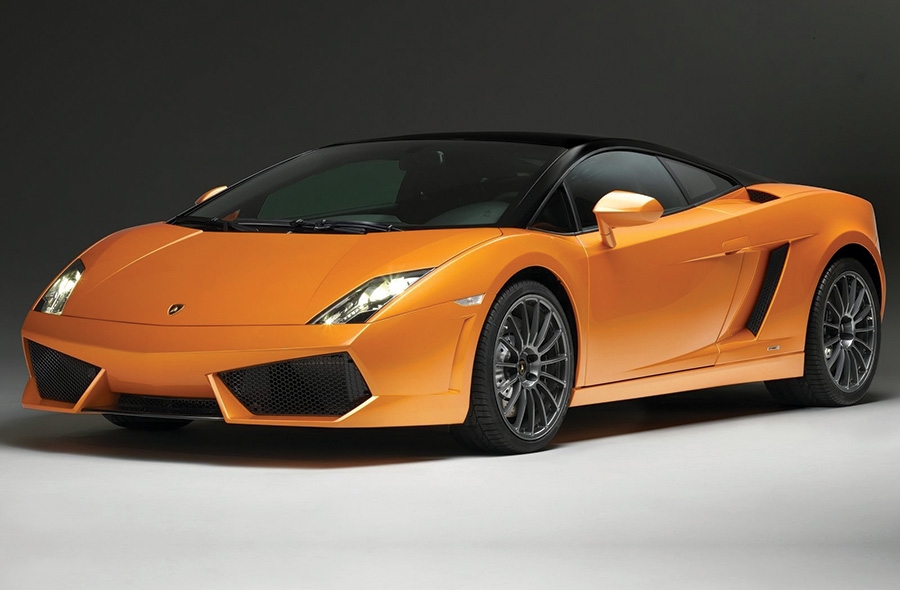 With the Gallardo LP 560-4 Bicolour, Lamborghini demonstrates once again the extreme, uncompromising and unmistakably Italian nature of the brand.
Lamborghini Gallardo LP 560-4 Bicolour
The super sports cars from Lamborghini combine volcanic energy with design that is as unique as it is stylish. With its Bicolour model, Lamborghini is setting a further design highlight in the ten-cylinder model series. The colored exterior finish matched with the black on the upper area of the body gives the Gallardo a more aggressive personality that looks even wider, even more extreme and innately adhered to the road.

Porsche 918 Spyder
The 918 Spyder might pay homage to Porsche's illustrious past, but its real mission is redefining supercar possibilities. Smart use of advanced technology works to eliminate the traditional conflict between performance and efficiency. Faster, and theoretically more fuel stingy than any past Porsche, the 918 ventures beyond today's expectations of hybrid technology to ensure that driving fun and extreme performance continue to thrive. This is the Porsche for the age of environmental responsibility.

BMW I8 Coupe
The BMW i8 unites the best of both worlds — and offers sporty driving performances with low consumption and emission figures. With swan-wing doors, a shark-nose front end, and a supercar stance, the i8 plug-in hybrid is BMW's most revolutionary car in decades. The strength of the plug-in hybrid lies, among other factors, in the perfect synchronization of electric motor and combustion engine, which makes itself apparent in maximum efficiency and dynamics on the road. Handling is agile and steering precise; braking is great for any car, let alone a hybrid.