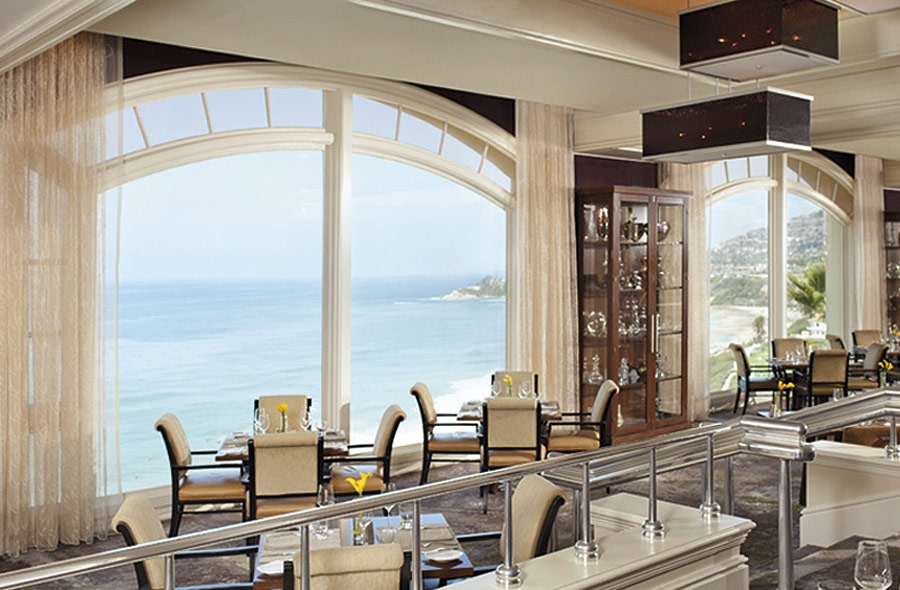 Perched atop a seaside bluff with panoramic views of the Pacific Ocean and miles of sandy beach, The Ritz-Carlton, Laguna Niguel continues to redefine guest experiences by creating distinctive, unforgettable and epic memories.
With a reimagined personality and playful approach to California luxury, the resort captivates guests from the moment of arrival with its awe inspiring location. Located halfway between Los Angeles and San Diego along the coast of Dana Point, guests discover a surfside retreat that awakens the senses with its unique beachfront setting and remarkable service heritage. Over the years, the resort has been the recipient of many awards, but is proud to boast it's AAA Five Diamond status for the 30th consecutive year.
Raya, named "Restaurant of the Year" by Riviera Orange County in July 2011, is a great restaurant concept by acclaimed Chef Richard Sandoval. Raya showcases Pan-Latin Coastal Cuisine prepared with sustainable seafood, local produce, natural and organic meat and Chef Richard Sandoval's signature Latin flavors. Discover delectable dining on the coast of Dana Point during your next visit. RitzCarlton.com/LagunaRaya.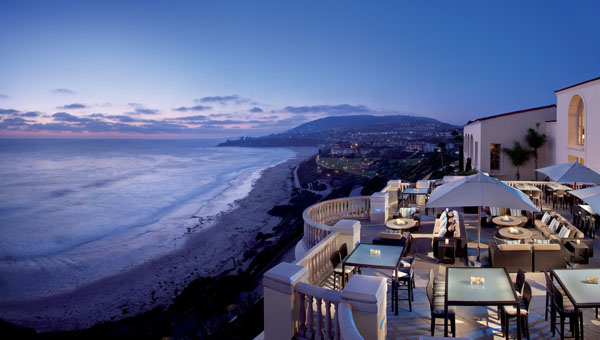 180blu is an oceanfront lounge featuring panoramic views of the Pacific Ocean and the blue skies across the horizon. Perched 162-feet above Salt Creek Beach, 180blu is the perfect Southern California experience to enjoy refreshing hand-crafted beverages, small plates from Raya and a little slice of heaven on earth! RitzCarlton.com/Laguna180BLU
Be tempted to grab and go at The Market Place, offering a wide variety of coffee, espresso, exquisite sweet treats and more. Throughout the day, indulge with homemade sweets from our in house pastry kitchen and a variety of Panini's and freshly made sandwiches. Take it out or come in and enjoy.
enoSTEAK is an upscale wine tasting room that offers flights of wines, as well as wines by the glass featuring more than 300 wines, fine international cheeses and gourmet chocolates from around the globe. eno's Sommelier specializes in introducing guests to new and interesting wines and educating them on every aspect of wines, wineries and varietals. RitzCarlton.com/LagunaenoSTEAK
Bar Raya is a gathering place in the casual confines of The Bar's sophisticated, yet friendly atmosphere. Fine cocktails, appetizers and company are even finer alongside the breath-taking ocean views and stylized, silver bar.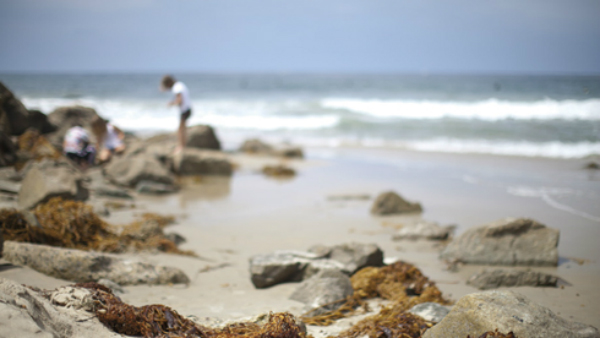 ECO-ADVENTURE CENTER
The Ritz-Carlton, Laguna Niguel presents eco-adventures, fun things to do that inspire you with Orange County's unique ecosystems and connect your spirit to their larger global systems. Led by expert naturalists, the Eco-Adventure Center is dedicated to showcasing Dana Point's natural wonders from whale watching to youth adventures and beyond. Throughout these unique excursions, the local surroundings become a natural classroom and living laboratory. Adults, families and kids learn through experience, which instills them with deep appreciation and a respect for nature and the environment.
RitzCarlton.com/LagunaEcoAdventures
THE RITZ-CARLTON SPA, LAGUNA NIGUEL
Let us provide an escape to a gentler pace at The Ritz-Carlton Spa, Laguna Niguel where the constant presence of the ocean inspires total renewal of the body, mind, and spirit. The Spa features 12 luxurious treatment rooms, all with tranquil water features that add to the soothing sensory experience. Set to the ever-present rhythm of the surf, enjoy the ultimate treatment experience providing total relaxation and rejuvenation. RitzCarlton.com/LagunaSpa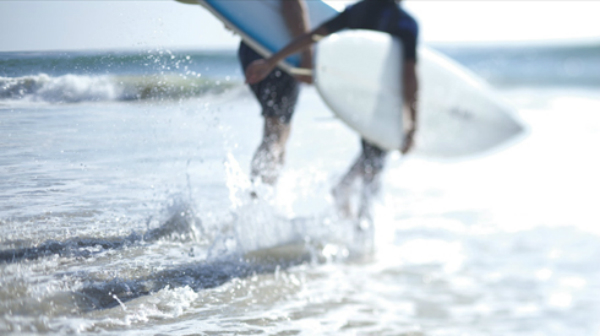 SURFING AND RECREATION
Situated high atop a 150-foot bluff overlooking the Pacific Ocean, The Ritz-Carlton, Laguna Niguel is the perfect place to begin your Southern California Surf Experience. Whether it's surfing Salt Creek, just below the resort, or exploring other world-famous breaks along Southern California's extensive coastline, our unique location delivers consistent surf for beginners to experts. And with so many great choices for additional activities, including tennis, spa, pool, ocean view fitness, beach walks, and eco-adventures hosted by Ambassadors of the Environment, The Ritz-Carlton, Laguna Niguel is the perfect place. Great for a family surf vacation, girl's getaway or just the guys, there is sure to be something special to suit everyone. RitzCarlton.com/LagunaSurfing