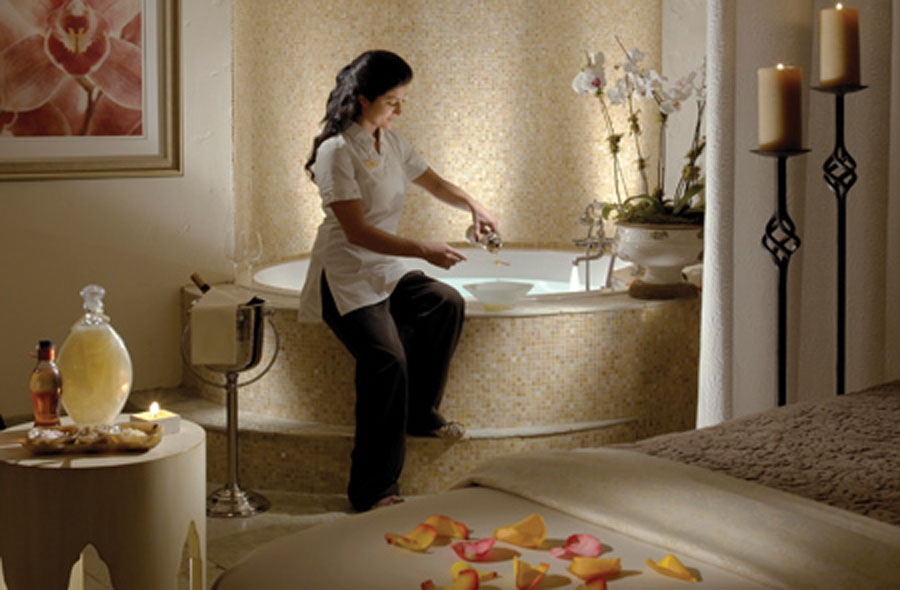 RockResorts Spas, like the locations they inhabit, are intricately connected to the environments that surround them, embracing their unique settings with locally inspired facilities, indigenous spa treatments, and one-of-a-kind guest experiences.
The perfect snow day. It's so easy to experience when you're skiing in Colorado.
With pristine groomed trails, epic powder, and thousands of skiable acres, one could spend an entire winter exploring everything the Rockies have to offer.
Of course, perfect powder is part of any ski vacation, but a visit to a luxury spa is just the thing to take your visit to the next level. Here are just a few of the benefits of making an appointment at a RockResorts Spa®
It's good for your sanity and the environment. In keeping with the RockResorts® commitment to sustainability, our products are all natural, and we ensure that all of our treatments are eco-friendly.
So while you slip into a state of complete relaxation in our alpine sanctuary, you can put your mind at ease that we're working hard to keep the beauty of the mountains just as perfect as it is now.
More than 20,000 square feet of relaxation. When you combine the square footage of the Spa at The Arrabelle at Vail Square (10,000 square feet), the fitness center (3,500) and spa (7,500) at The Lodge at Vail, you get 20,000 reasons to let all the stress melt away.
Let their professionals guide you on a rejuvenating and tranquil journey.
Get pampered by some of the best in the world. Did you know the Spa at The Arrabelle at Vail Square was ranked #19 of the top 270 spas in the world, according to a 2012 Conde Nast Readers' Poll?
They are very proud to offer some of the best spa services in the world, and they know that you'll leave feeling like the weight of the world is off your shoulders.
Stay warm and feel reinvigorated with their locally inspired treatments. Skiing in Colorado is one of the best ways to end your day feeling completely restored, and a day at one of our spas is another way to get the same result while staying warm and cozy all day.
They have taken inspiration from the mountains around us to create spa treatments and packages perfect for a ski vacation.
While it's no surprise that you want to spend most of your time on the slopes during your ski vacation, a visit to one our indoor spas is the perfect complement to the fresh mountain air.