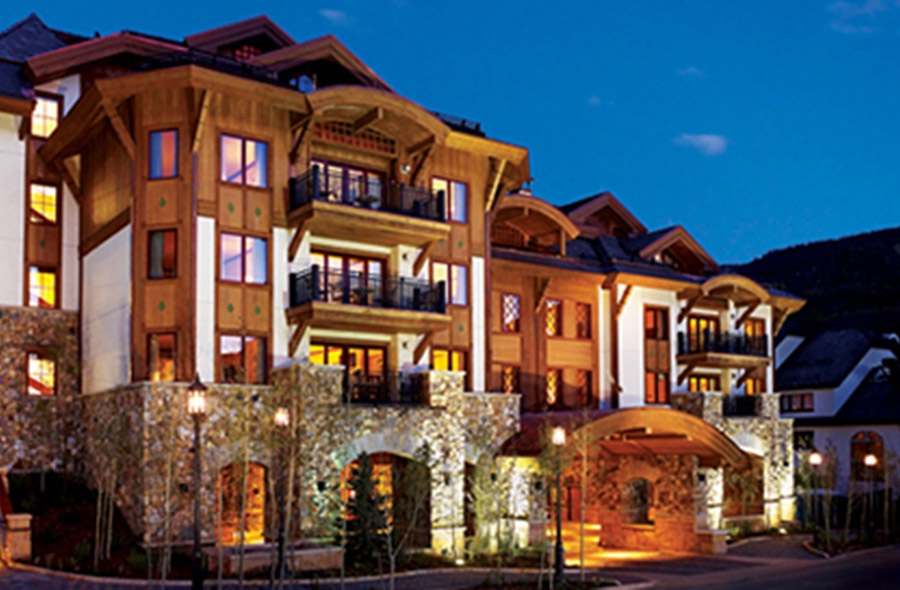 The Sebastian – Vail, the hottest new boutique hotel in the heart of the Vail Village, amenities include Bloom Spa, Frost Bar, Market for nibbles, and our visionary restaurant, Block 16.
There's a mountain-view pool, four hot tubs and a roaring fire pit. At Base Camp you'll find ski-in, ski-out access to Vail Mountain.
Dining at Block 16 offers an elegantly defined, and delightfully unpretentious atmosphere for you to enjoy a menu with a bold palette of pure, ingredient-driven dishes paired with selections from an extensive wine list. Our culinary team focuses on wine inspired cuisine, highlighting the best of the season in every menu.
The bar you can never pass up without dropping in. Hip. Warm. Social. Frost is perfect for a signature cocktail, après-ski microbrew or a smoky scotch from our signature collection.
Market is a quaint, internationally inspired café for the sophisticated palate. It is Vail's gourmet go-to for cheeses, breads and handmade delicacies from local artisans. We pair them up with house-made specialties for breakfast, lunch, après ski nibbles poolside and grab-and-go gourmet dinners.
The Library where families and friends gather for wine tastings, light fare, to unwind from the day or wind up for an evening out. It's a cozy retreat, filled with games and art – a natural place to relax at the heart of The Sebastian – Vail.
After a day on the slopes or knee deep in the stream, Bloom Spa is the place to rejuvenate tired muscles. Our treatments are inspired by Colorado's fresh air and beauty, offering a wide range of services for men and women. Our massages, facials, soaks, and body treatments are inspired by six ways to bloom: Thrive, Nourish, Flourish, Luxuriate, Glow and Refresh. Achieve your fitness goals at The Sebastian in our fitness and wellness center, or work with a personal trainer.
Adventure to The Sebastian Base Camp at the foot of Vail Mountain, offering your private Vail ski and adventure valet. Step into warm ski boots and onto the Vista Bahn lift in luxury. Return to The Beignet Café for delicious hot chocolate and a fresh bag of hot beignets.