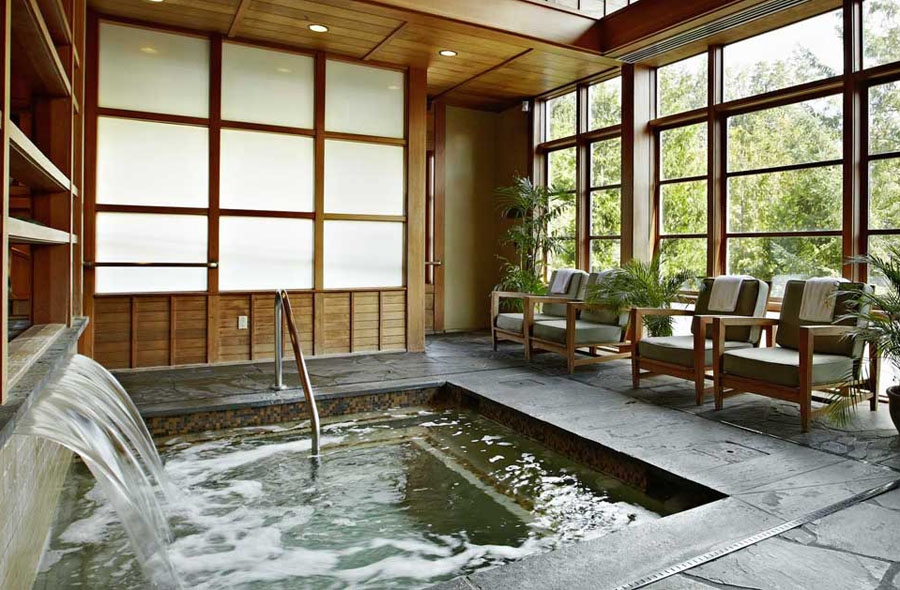 Welcome to the award-winning Spa at Salish Lodge. Escape from the everyday and pamper yourself. Feel the calm come over you as you breathe in the soothing aromas of cedar and eucalyptus.
Enjoy all the healing elements of their spa for two hours before or after your treatment, from the steam room and dry sauna to a soak in the therapeutic pools. Following your treatment, peruse the boutique retail store to discover new products or stock up on your tried and true favorite retail lines. They look forward to pampering you in their gorgeous, natural surroundings which reflect the calm, contemplative environment of the Pacific Northwest.
At The Spa at Salish Lodge, they offer a variety of treatments using Pacific Northwest ingredients, including massage, skin care, and body therapies, all aided by expert practitioners. It's no wonder The Spa at Salish Lodge has won numerous awards and honors, including Condé Nast Traveler's "Top 50 Hotel Spas in the United States".
INTRODUCING: SODASHI
The Spa at Salish Lodge is thrilled to partner with Sodashi to bring you the ultimate in luxury and relaxation. Sodashi, Sanskrit for wholeness, purity and radiance, offers chemical-free skin care products and spa therapies utilizing only natural sources from the earth and sea – a fabulous addition to their existing line up of indigenous products and treatments. Indulge in their new Sodashi menu featuring one-of-a-kind experiences like the Samadara™ Ultimate Age-Defying Facial utilizing their Rose Quartz Crystal massage technique for maximum benefit.
ENHANCE YOUR SALISH EXPERIENCE WITH YOGA BY THE FALLS
Led by Director of Mind, Body and Spirit John Jessum (Jess), join them in the new and heated Hidden Terrace with a spectacular view directly above Snoqualmie Falls.